Do you think your Mac is safe? Think again. Some people think that Macs don't get malware. Well, that's not true. In fact, every year, more and more mac viruses are being discovered.
Have you heard of the Safari virus? If your Mac ends up with a virus, don't panic. Instead, remove virus from Safari. The truth of the matter is that every fifth Mac is reported to have PUPs or potentially unwanted programs.
If you feel your Mac has been hacked or infected there are a few things you can do. This article will show you how you can get rid of virus from Safari.
Article GuidePart 1. Is There Such Thing as Safari Virus?Part 2. How to Remove Virus from SafariPart 3. Bonus: Use the Mac Cleaner to Protect Your Mac from Safari VirusPart 4. Conclusion
Part 1. Is There Such Thing as Safari Virus?
Yes, the Safari virus exists. It thrives in the browser in the form of malware. It gets embedded there so that it could generate traffic and gather data for dubious websites.
You will see it in the form of pop-up ads. They just appear on your screen and you have no control over it. They appear as tempting ads so that you will end up clicking on them. taking you to a dubious website. What's even more irritating is that you get redirected to a certain browser or website for no reason at all.
Some say it's not harmful but one thing for sure, it's annoying. You wouldn't want to be getting pop-ups on your screen when you're using your Safari browser, would you?
How Do You Get It?
This is not to scare you or anything but it's pretty for your Mac to get infected with a virus or malware. You can accidentally download it, without even knowing it.
Here the thing with Mac owners. They take it for granted that their Mac is safe at all times. They think that their Mac is spared from any kind of virus or malware. That kind of thinking is pretty dangerous since there is a tendency to just download anything.
Careless downloading is the easiest way to infect your Mac. Be careful. Make sure to download from secure sites. Always look for the lock icon on the URL field or make sure the website's URL begins with https. If you are downloading from the Apple Store, avoid apps that are not recognized.
The Dangers of a Safari Virus
In spite of the fact that the Safari virus is more of malware, there are dangers to look out for. For starters, you're going to notice a sudden drop in your Mac's performance or frequent freeze-ups. In a worst-case scenario, your Mac could end up crashing. That is something that you don't want to happen to your precious Mac.
Another danger is that the pages that you usually visit get obscured with ads. In some cases, these ads could be very disturbing. The bottom line is that you should never ignore these pop-ups because, in the long run, they could affect the performance of your Mac.
The best thing for you to do is to remove virus from Safari.
Part 2. How to Remove Virus from Safari
The good news is that you can remove virus from your Safari browser. You have various options below that can help you get rid of Safari Virus.
Option #1. Manually Get Rid of Dubious Apps on Mac
If you suspect one of your apps is a virus then you can manually remove it. The steps below will show you how to do it.
Step 1. Open the Activity Monitor
You will need to close the app and then root it out from the system processes. You can do that by opening Activity Monitor. Type in Activity Monitor in the launchpad.
Step 2. Find the Problematic App
Once you're inside the Activity Monitor window, find the problematic app in the list of processes. Use the X button to quit the process.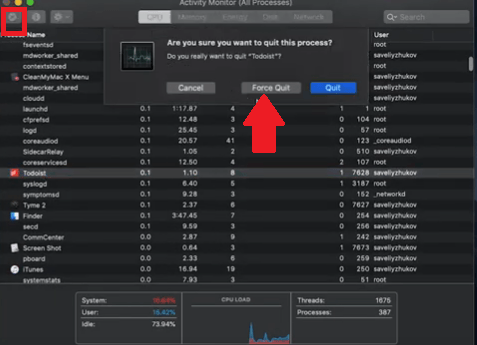 Step 3. Search for Recent Downloads
Do a quick search for virus-infected DMG files within your recent downloads. Open your downloads folder and type in DMG in the search bar. The potential culprit could have been a recently downloaded file, plug-in, or media player. Delete them and empty the Trash bin.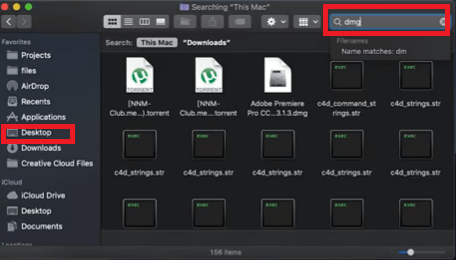 Option #2. Get Rid of Unneeded Extensions
An extension that you have added on to your Safari could also be the culprit. Apple lists several browser extensions as potentially malicious. This list includes Amazon Shopping Assistant, Slick Savings, FlashMall, and Cinema Plus. There are hundreds of others.
The steps below will show you how to remove dubious extensions.
Step 1. Open Safari
Launch Safari by clicking on the icon on the Dock. It's easy to view the extensions on Safari. The thing is, when you click on an extension, there is no option for you to remove it.
Step 2. Go to Safari Preferences
Take your cursor to the menu on top and click on Safari. Then select Preferences from the drop-down list.
Step 3. Click on Extensions
Once you're inside the Security window, look for the Extensions tab and click on it. You will see a list of extensions. Review the list of extensions and look for the one that you don't recognize or use at all.
Step 4. Uninstall Extension
You will see an Uninstall tab right under the extension. Just click on the Uninstall tab to remove the extension.
Option #3. Review Search Engine Settings and Homepage
Your homepage is your default page. If you set your homepage to Safari, it will load automatically. In the long run, it becomes pretty useful to have a homepage.
A Safari virus could redirect you to another website other than your homepage. The steps below will show you how you can review your homepage to make sure that you're not being redirected somewhere else.
Step 1. Go to Safari
Go to Safari on the top menu and click on Preferences. Click on the General tab. This is the first tab you will see on the left-hand side of the screen.
Step 2. Check Homepage
Once the General window is launched, you will see a lot of options for you. To check on your homepage, go to the Homepage field. Whatever you have set as a homepage on that field should be your default page. You should never be redirected to any other website.
If you still haven't set a homepage, just type in the URL of your preferred website.
Step 3. Check Search Engine Settings
You will also have options to open new windows and new tabs for your preferred sites. Just click on the arrows on the fields to choose your options.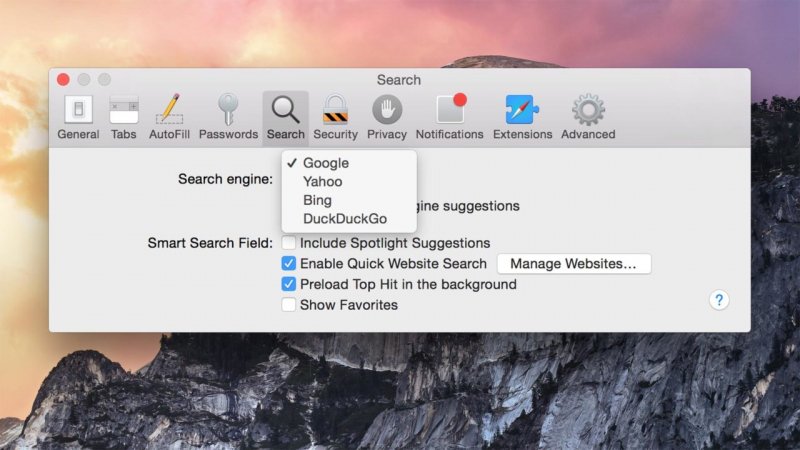 Option #4. Use an Anti-Virus Tool
Search for an anti-virus tool to download on your Mac.
Use it to scan for so-called backdoor viruses, crypto mining software, and keyloggers.
Remove all the viruses after scanning.
Part 3. Bonus: Use the Mac Cleaner to Protect Your Mac from Safari Virus
You'll never go wrong if you know how to remove a virus or malware from Safari. However, you're better off knowing how to prevent any kind o virus or malware on your Safari browser. One of the easiest ways to keep your Safari browser clean is by making sure the extensions added to it are safe and reliable.
As you have seen above it's not easy to uninstall extensions manually. You'd have to navigate to various folders on your apps to find the uninstall tab. If you want the easiest way to do it, then consider using the iMyMac Mac Cleaner.
This is program cleans up your Mac. It goes deep into your Mac to remove unneeded files, apps, and extensions. With its simple interface, you can navigate it easily.
If you want to clean out some extensions, you just have to click on the module that's labeled Extensions. Once you click on that particular module, a scan button will show up. You just have to click on it. All the Extensions you've added in the past will show up. Choose the ones that you want to remove.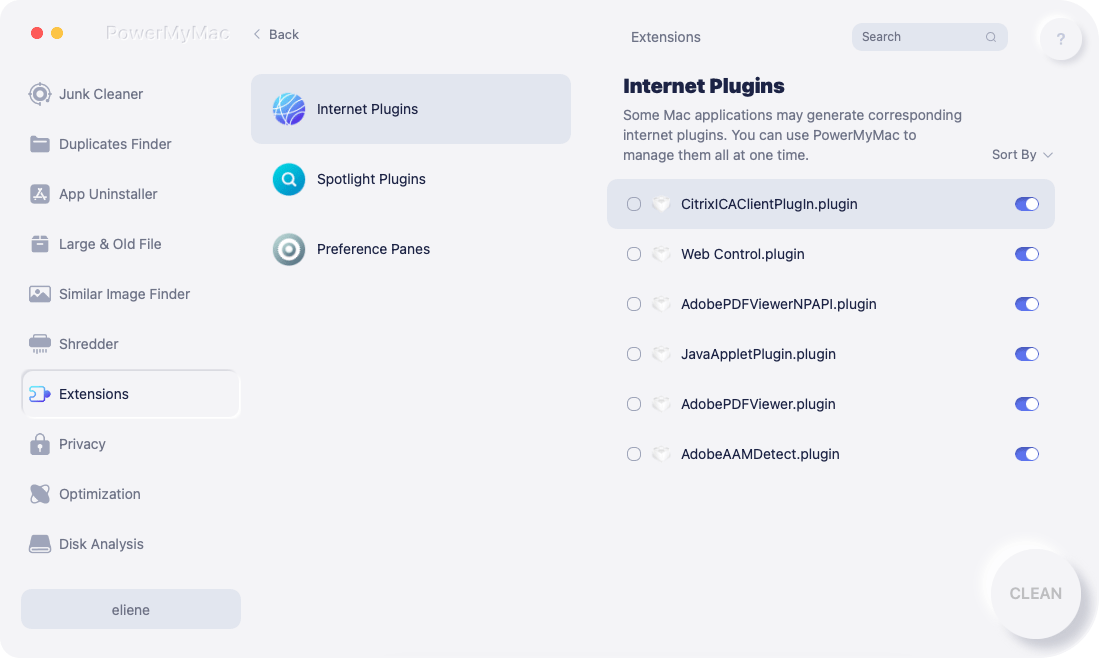 Part 4. Conclusion
Protect your Mac by keeping your Safari free of viruses and malware. There are a lot of ways to remove a virus from your Safari browser. Keep in mind that using a program like the iMyMac Mac Cleaner will help you remove dubious extensions that can infect your Safari browser.
How is your Safari browser? Are you sure it's free of infection? Feel free to share your thoughts with our readers. They would love to hear from you.