If you would like to get rid of Boot Camp on your Mac, are you certain how to uninstall Bootcamp on Mac?
Boot Camp can indeed be handy for some Mac users because it is a native macOS feature that allows users to access several operating systems. However, for some folks, it is just a piece of useless program that they can do without.
Removing the apps from Mac sometimes takes much time. We've discovered some methods for removing Boot Camp from the Mac, which we go over in-depth in this post. Aside from that, Boot Camp will also be introduced and its common issues or problems.
Contents: Part 1. What is Bootcamp?Part 2. How to Uninstall Bootcamp on Mac? 3 Easy WaysBonus Tip: Clean Up the Mac & Optimize Its Performance Conclusion
Part 1. What is Bootcamp?
Boot Camp is a built-in Mac application that allows you to shift between the Mac and Windows operating systems seamlessly. Before we proceed into the procedure of how to uninstall Bootcamp on Mac, let's have a look at what it is.
You can use Boot Camp to launch the computer system on the Intel-based Mac if you already have an updated subscription for the newest Windows software. Because it actually 'partitions' the operating systems as well as enables you to utilize both Windows and macOS, the software is known as Boot Camp Partition.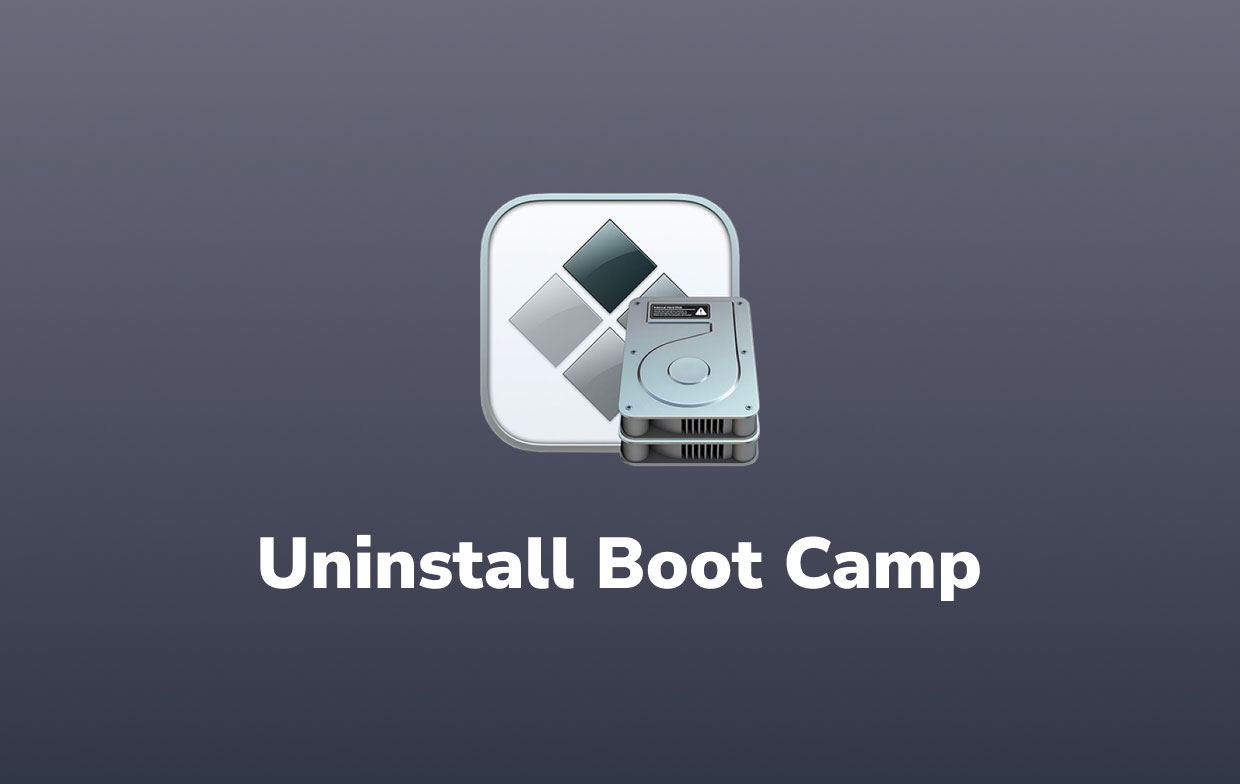 The primary issue with Boot Camp Partition is that this could consume a great deal of space for your device, that is why so many people want to know the way how to uninstall Bootcamp on Mac.
Certain utilities were eliminated after Apple released its first Macs that have its own system design. Boot Camp is one of the victims, and it can't work on M1 Macs since it demands Intel architecture. And, since new Macs are sure to appear with M1 as the criterion, Boot Camp may be phased out of Apple's offering.
Another issue that we could add with Boot Camp would be that users can't even access its Mac side when being used. For instance, while running Windows in Boot Camp, you won't be able to access images or emails in Apple Mail. To still use macOS, you must first shut Windows down. As a result, shifting back and forth between the two platforms might be a time-consuming process.
Because of these issues that users encounter, we also encourage you to learn how to uninstall Bootcamp on Mac and then remove the app instead if it is not useful for you anymore. Just read the following parts below.
Part 2. How to Uninstall Bootcamp on Mac? 3 Easy Ways
There are three options for removing Boot Camp on the Mac if you've decided to do so. Luckily, they are not really extremely difficult to complete, and they can be accomplished with a bit of perseverance.
The following are three techniques on how to uninstall Boot Camp on Mac manually, including Windows OS on a Mac, along with steps.
Method 1: Remove it Using Boot Camp Assistant
This is maybe the most effective and reliable way for deleting Boot Camp on the Mac. Because Boot Camp Assistant has already been installed on your Mac, you must have no trouble using it. The procedures to uninstalling the Boot Camp Assistant are as follows:
Open your Mac and use the Finder to look for Boot Camp.
Prior to actually deleting any data from the Windows Operating system or other partitions, create a backup.
Every running application should be closed, as well as all other users should be logged out.
Hit 'Continue' to launch the Boot Camp Assistant.
Prior to selecting 'Continue,' select 'Remove Windows 10 or later Version' from the 'Select Tasks' menu.
How to uninstall Bootcamp on Mac with its Assistant is easy to understand. Whenever the Mac only has one internal drive, the last step is to select 'Restore.' But if you really have more than one drive, select 'Restore Disk to a Single MacOS Partition' prior to actually hitting 'Continue.'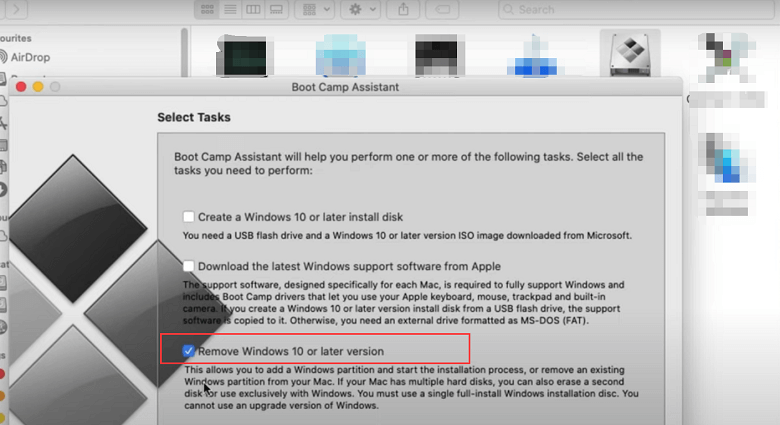 Method 2: Uninstalling Boot Camp Partition via Disk Utility
If you're having trouble deleting Boot Camp using the Assistant, consider removing the Boot Camp Partition via Disk Utility. The following are the procedures how to uninstall Bootcamp on Mac using Disk Utility:
Launch the Mac and stop all applications that aren't in use.
Prior to actually wiping whatever files from the Windows OS or other partitions, obtain a copy.
On the Mac, use the 'Disk Utility' tool.
Choose the 'Windows Partition' option.
Select 'Erase' and choose 'Mac OS Extended (Journaled)' as the format, then remove the partition.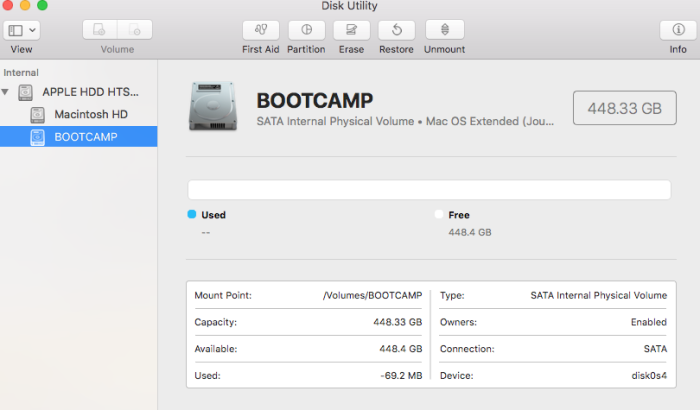 Method 3: How to Uninstall BootCamp on Mac Using Terminal
The very last alternative you can do is to erase Boot Camp from the Mac using Terminal. This is usually the final choice with most individuals; however, if the previous two ways do not even function properly with you, you can still attempt it. The following are the procedures you'll need to utilize Terminal to remove Boot Camp from the Mac:
Spotlight can be used to run the Terminal app.
Once prompted type 'diskutil list' into the command line.
How to uninstall Bootcamp on Mac? Assuming the command has now been performed precisely, you'll be encountered with the list of disk and partitions: 'sudo diskutil eraseVolume JHFS+ deleteme/dev/disk0s3'.
Search for the disk and partition names that you would like to remove. This can be found in the 'IDENTIFIER' section.
'disk0s3' should be replaced with the name of the partition you want to remove.
Hit 'Action' after entering your password.
Bonus Tip: Clean Up the Mac & Optimize Its Performance
Now you know how to uninstall Bootcamp on Mac. Some of the applications we install on the Mac are not that important or are only used a few times. How to easily get rid of some less important apps?
Here's a recommended third-part tool that can completely clean up your Mac without confusing yourself, I recommend iMyMac PowerMyMac. With this Mac cleaner program, you can delete a lot of junk files, shred important files, check the Mac status, remove caches and browsing history, and uninstall many apps.
Get A Free Trial Now!
It has an App Uninstaller feature that can help you automatically remove an app completely without leftovers. You can save time finding app's related files one by one. The difficult-to-delete software like Ubuntu or Adobe CC can be quickly uninstalled.
Get the free trial to clean up the Mac and optimize its performance!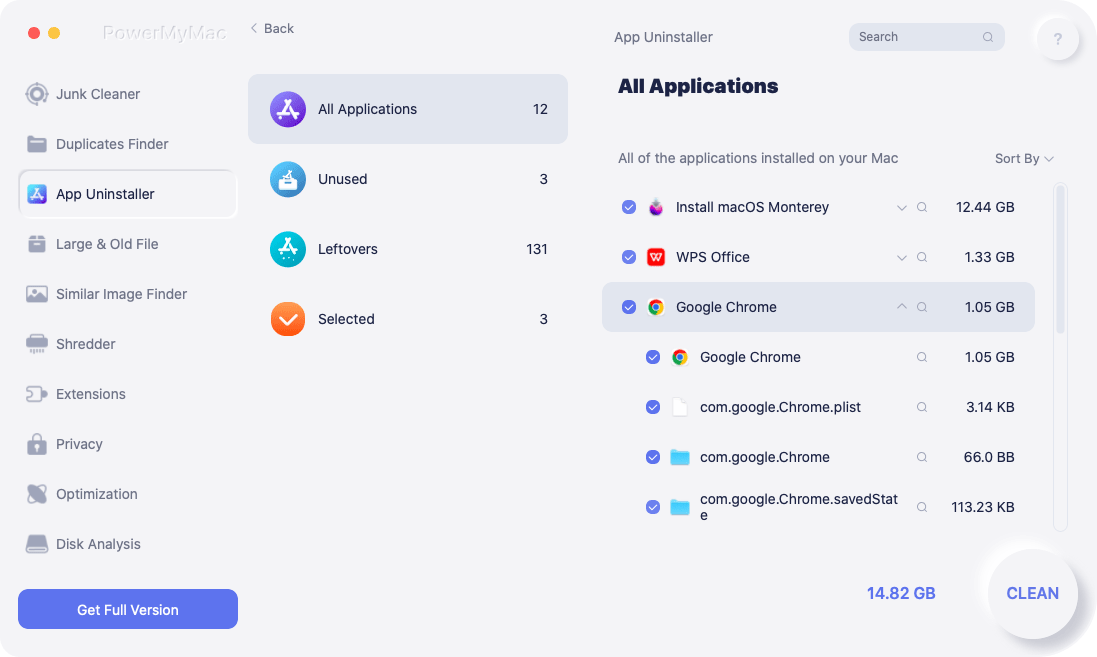 Conclusion
Going through this article will help you how to uninstall Boot Camp on Mac completely. Aside from having an app, specifically the PowerMyMac, to uninstall apps, there are also other ways to remove the app manually.
Whichever method you will use, just make sure to follow the steps and delete the app along with its related files to uninstall it completely.
Get A Free Trial Now!