In the event that you're a Mac user and likes to back up your data, you discover it inconceivably simple to back up all of your important data so you'll restore your computer in case something ought to happen but within the same time, you might have too seen an expanding sum of locally stored backups involving space on your hard drive.
This isn't a glitch within the Mac Computer system, but essentially how it works. Ought to you need to recover that space, here's how it's done. Kindly scroll down the article below to know a simple yet effective guide of how to delete backups on Mac.
Article GuidePart 1. Where Are My Backups Stored on My Mac?Part 2. How Do I Delete Old Backups on My Mac?Part 3. How to Delete Backups on Mac from iTunes/iCloudPart 4. Conclusion
Part 1. Where Are My Backups Stored on My Mac?
There is a software component that records changes to your system and stores them on your own internal storage, so certain applications may use your external disk to store backups and these backups are there when an external drive has not been connected to protect your data.
This may seem a little forward from apps but not the same way that your device treats your local snapshots. macOS monitors how much space these files have and should immediately delete them, without you even knowing, in order to make way for other things, like programs that you want to install. Some older files are also removed for some period of time for storage purposes.
So how to delete backups on Mac? We'll talk about several ways for you to do that.
Part 2. How Do I Delete Old Backups on My Mac?
Here the unnecessary files or folders can be selectively chosen. You can clean them. As one of the PowerMyMac's features, Master Scan not only offers cleaning for your Mac but also gives you more alternatives to delete which files and folders are on your Mac too. You are less worried that other necessary files are mistakenly deleted. The software itself is specially designed yo clean up junk files like caches, application cache, logs, and localization, resulting in an optimized and space-free Mac.
In addition, you can save your time when you select PowerMyMac to help clean your Mac compared to other Mac cleaning tools which will usually scan all files and folders before ticking items to clean them. That is because PowerMyMac gives you the option to choose and you must first select one field to clean from your Mac. So, the unnecessary and lengthy waiting for the scanning process can be eliminated.
As you can see, there are 6 options for you to clean. To give you an example of how the software works, we are going to demonstrate to you with one of the options above which is the Master Scan. To clean any of them simply click one of them and follow the methods below on how to delete backups on Mac with PowerMyMac.
Get A Free Trial Now!
Step 1. Take a Look at Your Mac' s Status
Download and install iMyMac PowerMyMac first. The System Status including CPU, Memory and Disk will show up after you launch the program.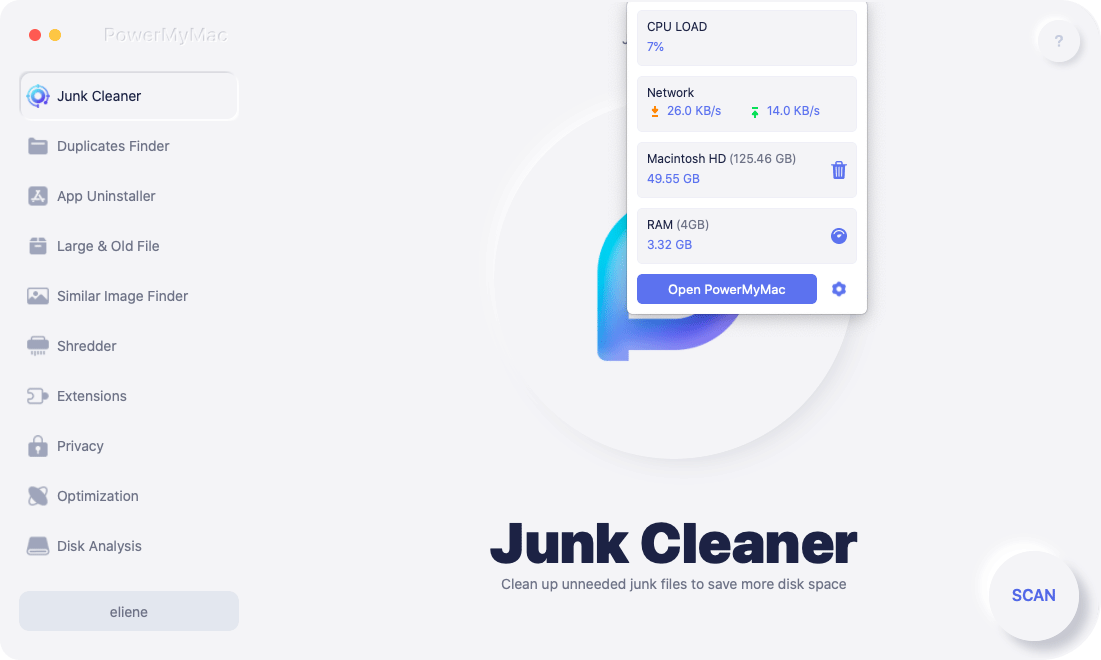 Step 2. Select Master Scan to Scan System Junks
Click Master Scan. To begin scanning System Cache, the Application Cache and other system junks, click on the Scan button.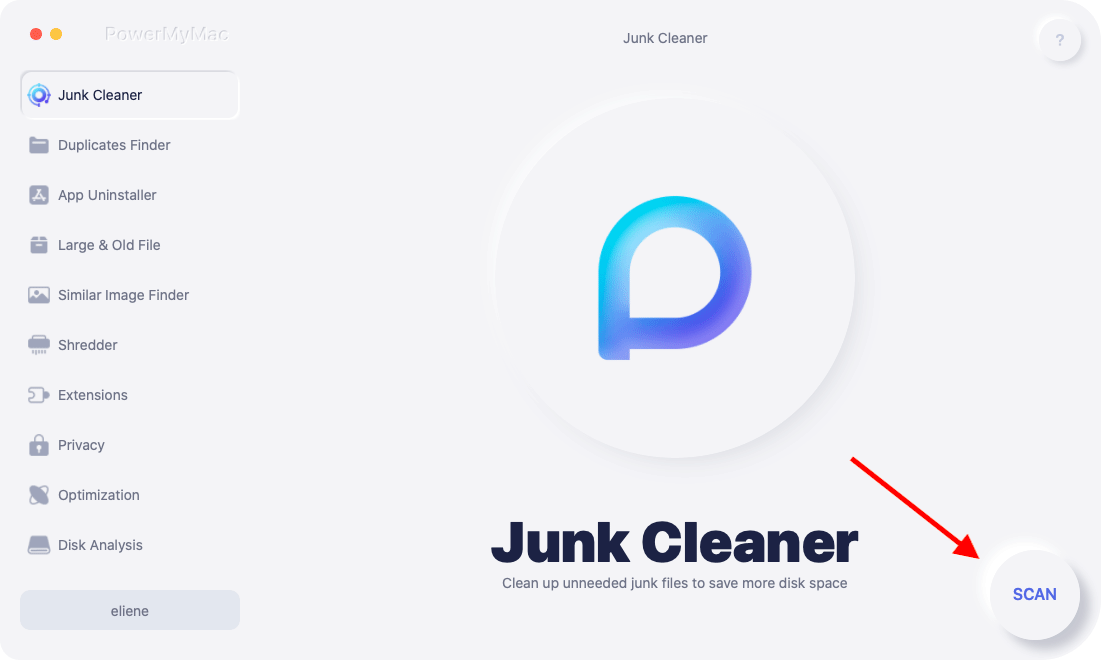 Step 3. View Results and Select Backup Files to Delete
Look at the files. You may also return to the preceding page to re-scan if necessary. Choose and delete desired system backup files.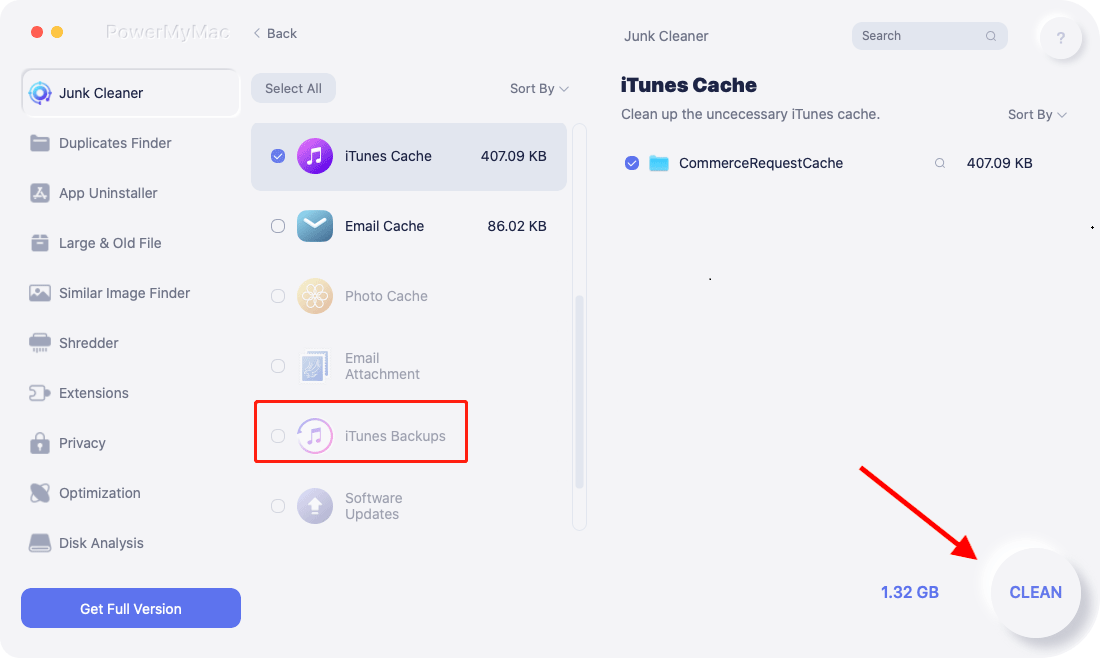 Step 4. Clean Backup Files Completely
To remove system backup files on Mac, click the Clean button. Then wait for the cleaning process and be patient. Note: You may need your password if necessary.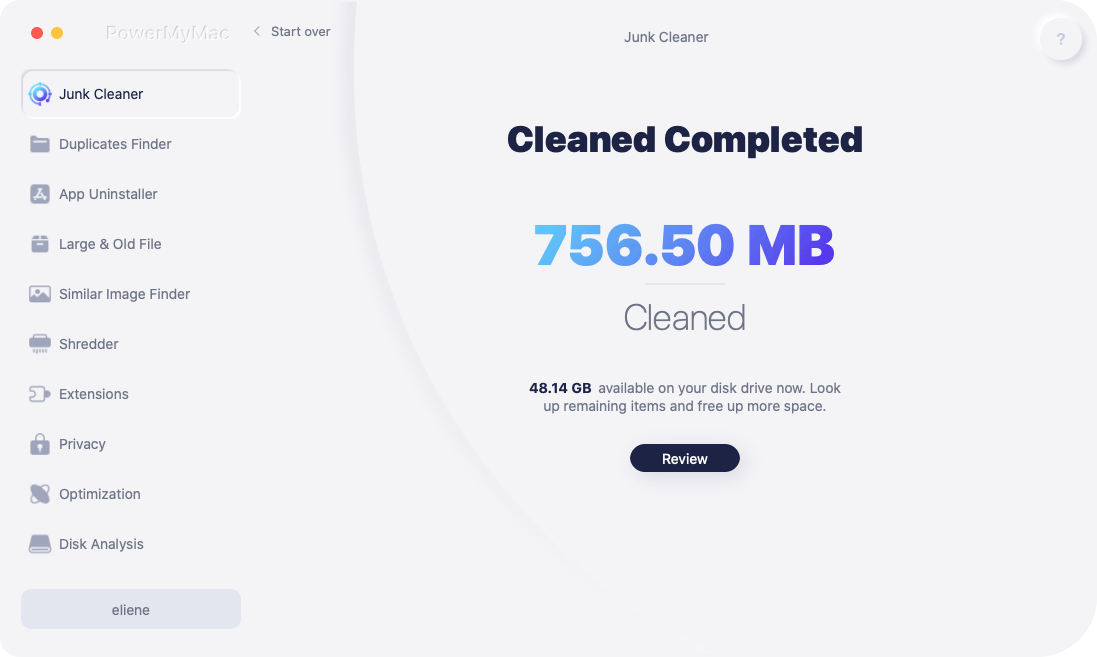 Part 3. How to Delete Backups on Mac from iTunes/iCloud
How to Delete Backups on Mac from iTunes
On your Mac, open iTunes.
On the top left-hand menu, click on iTunes.
From the drop-down menu, click on Preferences.
This opens an iTunes window with General Preferences. From the top of the menu, select Devices to the right.
The list of the backups you made and when they were created will be displayed. The device you want to delete is must be selected and click "Delete Backup" underneath the table. If you wish to delete more than one, just hold the command key and choose the devices to delete before you hit the' Delete Backup' button.
You will be asked by a window to confirm that you want the backup deleted. That's it, Done. Click "Remove". Your backup will be erased and space on your Mac will be free.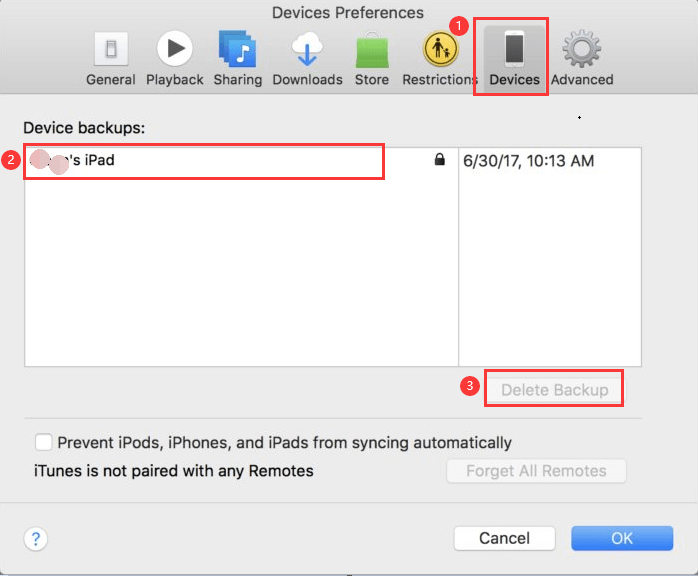 How to Delete Backups on Mac from iCloud
iCloud could be a valuable elective to iTunes, since it doesn't store the data on your gadget. The drawback is merely are constrained by iCloud's 5GB free restrain, so on the off chance that you think you're reaching to go over you've got to pay for that additional capacity. In the event that you choose to erase your iPhone reinforcement from the iCloud, you'll be able do it straight from your Mac.
Select 'System Preferences' by clicking on the Apple menu
Click on the icon "iCloud".
At the bottom right of the window, click "Manage" and then choosing "Backups" from the left-hand side.
There will be a list of devices that that you have backed up in iCloud. To delete these backups, simply click on one of them and click Delete on the bottom left side of the framework.
If you wish to add more storage, simply click the Buy More Storage button and continue with the process.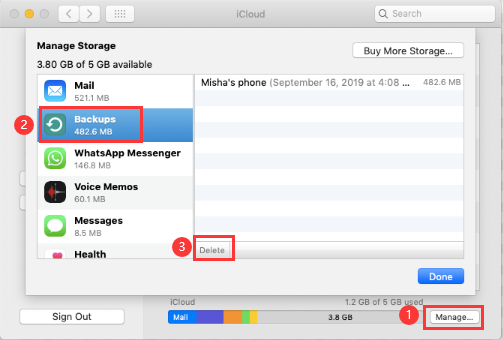 Tip: If you also own a Windows computer and want to use iCloud on it, then you can turn to this guide on Computerworld.
Part 4. Conclusion
There are ways on how to delete backups on Mac with one simple click, iMyMac PowerMyMac does this for you effectively. It filters and shows you all in your Mac. You can openly select items and check the results examined by size, time, etc. It only selects records that are to be erased. Therefore, you just sort out the right files.
The PowerMyMac application is packed with great highlights, allowing your Mac to gain additional space. You can choose whether you want, like most valuable toolboxes, to make use of PowerMyMac's outstanding highlights at a reasonable cost. The free trial could also be seen here.
Get A Free Trial Now!