With 5GB of storage space shrinking, you may have to backup iPhone without iTunes. Handling iTunes or iCloud will rack your brains because it runs at a snail's gallop or conks out irregularly. Moreover, macOS Catalina removed iTunes making it redundant.
Now that iTunes was phased out in macOS Catalina, iPhone backup and recovery has a new destination: Finder. People also bypass iTunes because it falls prey to multitudes of errors and issues slowing down the backup process. Fortunately, developers have addressed it with dedicated tools and native solutions.
In this article, we'll walk you through easy, hard-hitting ways to back up iPhone without iTunes.
Article GuidePart 1. How to Sync iPhone with macOS Catalina without iTunesPart 2. How to Backup Specified Files with Specialized SoftwarePart 3. Other Options to Backup iPhone without iTunesPart 4. Conclusion
People Also Read:How To Delete Old iPhone Backups On Mac EffectivelyHow to Backup Mac and Why It Is Important to Do So
Part 1. How to Sync iPhone with macOS Catalina without iTunes
Before We Start
Photo duplicates garbage down precious space in iCloud and other destinations with clutter. iMyMac's dedicated software employs cutting-edge reverse-image search algorithms to zero in on your duplicates. You can preview pre-selected files and select to wipe out safely.
Duplicates don't augur well with the disk space of your device. iMyMac developed this tool in a minimalist design for efficiency and precision. It works fast flagging all culprits and displaying them in pairs.
But we recommend the entire toolkit: iMyMac PowerMyMac for cleanup and optimization. It incorporates handy features like an app uninstaller.
Get A Free Trial Now!
Benefits of a Full iPhone Backup
A full iPhone backup generates a clone of your troves of data such as contacts, videos, photos, and music. Disaster recovery means you can reconstruct your data when lost. You can never be caught pants down if you misplace or damage your iPhone.
It's an extra layer of security to prevent data loss over the long haul. A backup can be a lifesaver at pressing scenarios where you have no luxury of time. It plays a pivotal role in personal data management by maintaining accuracy, transparency, and accessibility.
A full backup may wipe out some data after restoring as it replaces everything. Similarly, backing up large files like videos adds more bulk to your phone.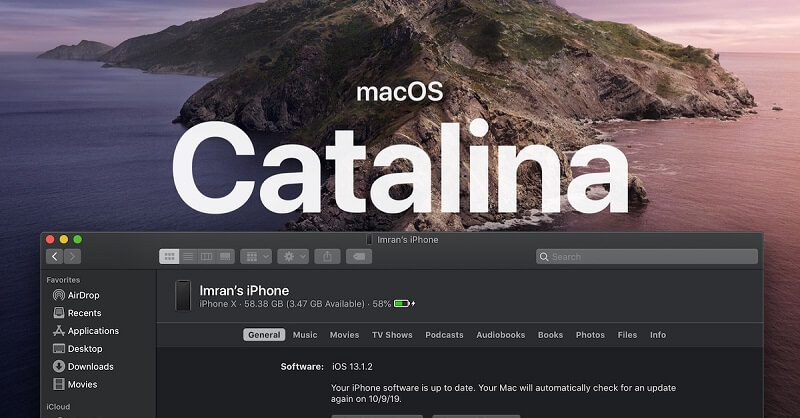 Back-Up & Sync Your iPhone with MacOS Catalina
Apple killed its syncing app replacing it with new Apple Music, Apple TV apps and Podcasts. However, iTunes still does the job syncing your device with Windows.
Connect your iPhone with a USB-C or Lightning cable. The first time you plug in the device, you might see a notification prompting you to Trust the iPhone. Click it for Finder to update.
If it doesn't start automatically, launch Finder.
Check for your paired device on the left of the sidebar under "Locations".
When you hit the device, it shows the core backup, sync and restoration options offered by iTunes.
Sync support for Files, Photos, Podcasts, contacts, calendar, and more.
Even though TV Show, Podcasts, Music, and Movies have dedicated apps in macOS Catalina, the items you've in those apps such as downloads are encrypted for syncing in Finder. Finder helps you manage files or folders. Wireless syncing with Wi-Fi makes it easier than a cable.
The General tab is the destination to download or install any software updates, generate an encrypted backup saved on your Mac and restore your iPhone from a previous backup.
Part 2. How to Backup Specified Files with Specialized Software
Back-Up Media Files
You can wield a file transfer tool to move files with a USB cable. Use file transfer software to highlight the items you wish to transfer or select all. This technique allows you to export videos or photos to create a backup.
You can select all instantly to export them to your Mac in batches.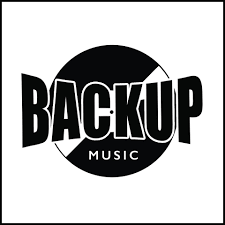 Music
Data management software for iPhone includes handy tools such as a Music Manager. Just choose the files that you wish to backup or select them all and then export. For songs encrypted by iTunes, select Decode to back up your files to your Mac.
Contacts
Whether you have bought a new phone or simply want to save all your contacts to prevent future loss, a backup will give you peace of mind. Data backup, recovery and retrieval tools have a special feature that allows you to restore genres of data such as contacts, calls, and messages. They also convert files into HTML, VCF or TXT to make it seamless.
A dedicated data recovery, backup, and management tool offers a superb all-round iTunes alternative. They include Sync functionality and extra nifty features to give you full control of your data. Syncing means you transmit a large amount of data in a trice.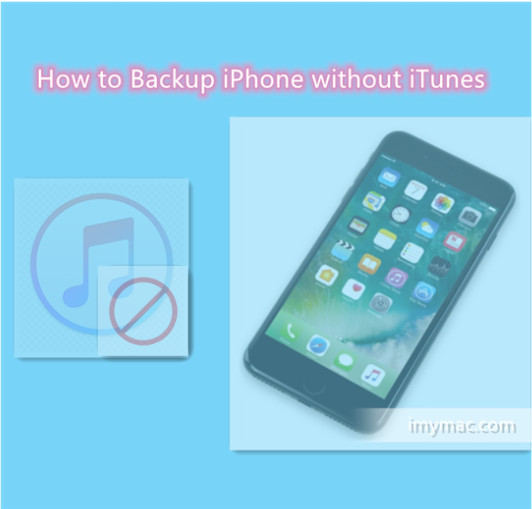 Part 3. Other Options to Backup iPhone without iTunes
iCloud Backup
iCloud requires Wi-Fi network to back up your entire cellular data. iCloud provides cross-platform access of data across your Apple devices logged in with the same ID. Deleted files remain available for 30 days before being removed permanently. iCloud backs up your device automatically whenever you connect over Wi-Fi.
Only the most important data is included in the backup such as camera roll, settings, and documents. It's your go-to backup for those who have minimal content. You only have 5GB on iCloud unless you pay for more room, avoid cluttering it with junk.
Dedicated Software
We recommend FoneDog as it offers an all-in-one data backup and recovery software for the entire phone. It makes it easy to backup the iPhone without iTunes or iCloud than other methods. Under the hood, it includes a data recovery instrument and transfer tool for all genres of data such as contacts, messages, call history and media files.
Part 4. Conclusion
With the disappearance of iTunes after macOS Catalina, syncing iPhone and computer without iTunes steers clear of technical issues. Go to Finder to explore the functionality of iTunes. Finder allows you to backup, export or sync data in a matter of clicks.
Tool up with dedicated software for one-click solutions for a full iPhone backup and extra features like data recovery. FoneDog is way ahead of its rivals with its feature-rich toolkit developed to keep you in the driver's seat when it comes to cellular data. One-click backup tools also include a Transfer, Sync or Manage Feature to make it pretty easy.
Still stuck in backing up iPhone without iTunes? Please get in touch with us in the comments section below for extra tips.