"Insufficient storage?" "Work slowly?" "The app or process does not respond?" "Always loading when using a browser?" If your Mac is suffering one of the above problems, then you'd better clean up your Mac and free up some storage, for there are too many things stuffed in your Mac. Some unused or unnecessary files, folders or applications may take up a lot of space. If you want your Mac to work as fast as before, try to do some cleanup and make out some space. So how to do it efficiently and quickly? Go through the passage, we are going to show you how to make space on Mac.
TIPS:
Article GuidePart 1: Use iMyMac PowerMyMacPart 2: Use the Built-in Storage Tools Part 3: Clean Up the Cache on Your MacPart 4: Uninstall Unwanted ApplicationsPart 5: Conclusion
Part 1: Use iMyMac PowerMyMac
The quick and high-efficient way to clean up and release space on your Mac is to use clean up and optimized software. In that way, you don't need to worry about the mistaken file deletion, system or application abnormality caused by mistaken file deletion, residual files left by app uninstallation or other temporary files. Nevertheless, there are lots of software in the market, how can you find out the best one to solve your urgent need? For your consideration, here recommends a powerful and brilliant software-iMyMac PowerMyMac for you.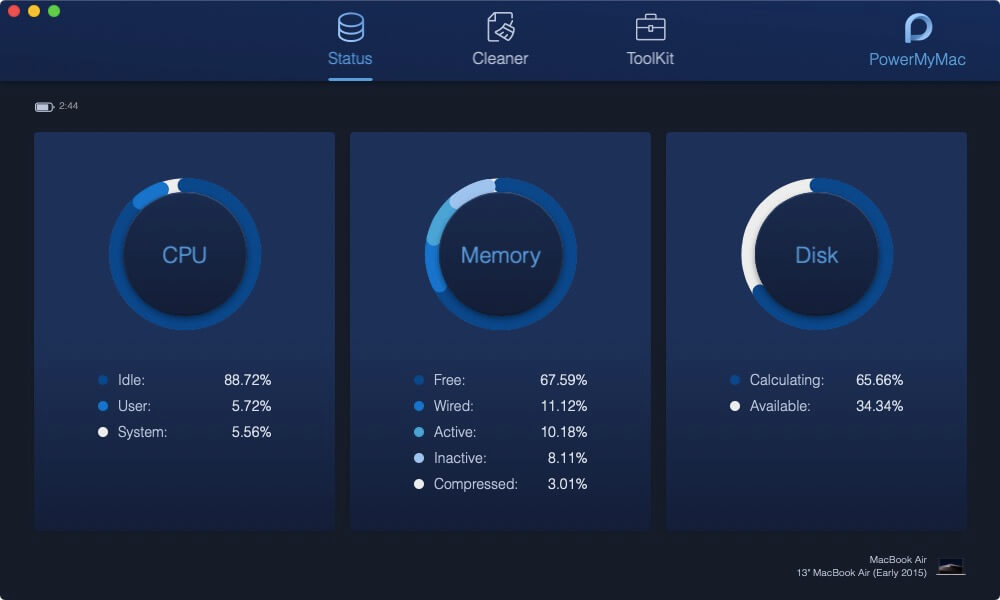 iMyMac PowerMyMac is an excellent all-in-one tool that not only provides services in cleaning your Mac but also helping you to optimize and maintain your device to a better state. There are three modules in iMyMac PowerMyMac. They are Status, Cleaner, and Toolkit.
In the Status module, you can monitor the CPU, know about the conditions of memory and disk on your Mac, find out which part mostly occupies the storage and then based on the traces to clear the files that you don't want anymore.
In the Cleaner module, you can clean up the system junk, photo junk, email junk, similar photo, iTunes junk, trash bins, large and old files as well as duplicate files.
In the Toolkit module, you can quickly remove the unused applications on your Mac with a few simple clicks. What's more, the Maintenance function will help you to main and keep your Mac in a healthy state. Besides, you are allowed to edit the files from HDD with the function NTFS.
With such a multi-functional software, to make space on Mac will no longer be a problem. So if you want to do it quickly and efficiently, download iMyMac PowerMyMac! Now it is free to download.
Part 2: Use the Built-in Storage Tools
If your Mac is in the latest version, then your Mac will have a new tool to clean up the junk. What you need to do is to go to the Apple menu; next, choose "About This Mac" and then flip over to the Storage tab.
Once you get there, go through the new settings and choose one of the functions which you think is the necessity.
Store in iCloud – this new feature allows you to store your desktop, documents, photos, and video files in iCloud so that the local space is automatically released. If you're on a slow internet connection, you probably don't want to do this because the unstable upload may lead to your files lost.
Optimize Storage – this function will basically remove the purchased iTunes movies and TV plays after you've watched. The function is really useful, because movies, especially in HD format, are extremely large files that will take up a large scale of your Mac memory. And this can help keep your Mac from running out of space. You can, of course, download them again any time if you've purchased them.
Empty Trash Automatically – the operation of this feature is really simple. If you turn this on Apple, it will automatically eliminate old files out of the trash after they have been there for 30 days.
Reduce Clutter – this will help you find the biggest files on your hard drive and delete them.

Part 3: Clean Up the Cache on Your Mac
You know what, cache files are files that produced by your applications or websites you operate so as to support the whole operation. When you run an application or process, these caches would be helpful. But when they pile like a mountain on your Mac, they become white elephants for your system. Over time, they eat up the storage of your Mac, so it is necessary to clean up the caches on your device periodically. Don't worry, the new ones will be created when you start those applications or processes. So the specific steps to remove caches are as follows:
Open the Finder and click Go in the menu bar.
Click on "Go to Folder"
Type in ~/Library/Caches.
Delete the unused files or folders that are occupying the space.
Hit "Go to Folder"
Type in /Library/Caches.
Once more, delete the unused files or folders that are occupying the space.
See, just find out the files and delete them so that you can make space on your Mac. It's really useful and safe to do this. The application and process will create a new cache to normally operate themselves.
Part 4: Uninstall Unwanted Applications
It is known for us that downloading an application on Mac will take up most of the space, for the application itself contains many files and folders to start working. So one method to make space on Mac is to uninstall some unwanted applications and its leftover files. It means we should completely get rid of the unnecessary applications. The manual way is like this:
Quit the application you want to uninstall.
Open the Finder, then go to the Applications folder.
Drag the icon of the application you want to uninstall to the Trash.
Empty the Trash.
After you remove the applications through the former steps, there may leave some residual files, in order to thoroughly remove them, you'd better do the following things:
Open the Finder and click Go in the menu bar.
Choose Go to Folder and type in ~/Library, then hit Go so as to enter the library folders.
From that folder, type in the following syntax and delete the application's subfolders:
~/Library/Application Support/(app name)
~/Library/Logs/(app name)
~/Library/Preferences/(app name)
~/Library/Cache/(location of the app)
Once you successfully eliminate those residual files, go ahead and empty the trash. Then you will completely uninstall the unwanted applications and free up space.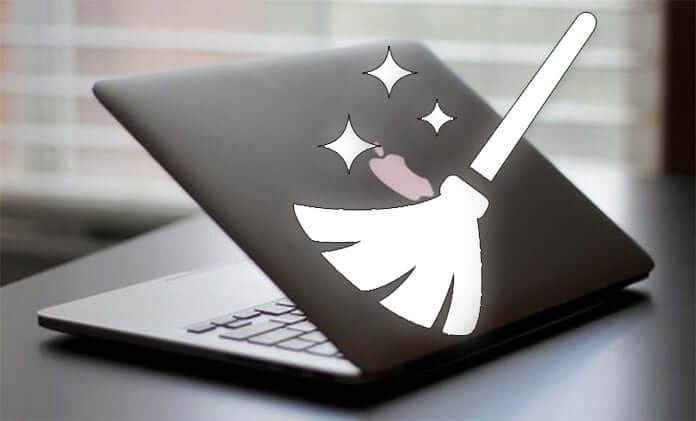 Part 5: Conclusion
Actually, except the aspects the passage mentioned, there still many aspects that you need to clean up if you'd like to clear your Mac manually. In order to free up space for your Mac and do it efficiently and quickly, the best choice is to download iMyMac PowerMyMac. The software will help you deal with all the cleanup stuff and optimize, maintain your device. When you want to make space on your Mac, you don't have to spend so much time and energy in searching the files and operating steps, for the multi-functional iMyMac PowerMyMac can fix it in a few minutes.
The most powerful and useful 16-in-1 Mac Software in 2019
Free Download