If you think that you can solve the problems you currently have with the app F-Secure, then you may uninstall and reinstall it afterward. If you want to use another alternative software, you can also uninstall F-Secure on Mac completely. If you have errors and are getting "Uninstall failed" notifications, you can maybe proceed by using a professional uninstaller. This article will tell you how to uninstall software on Mac after learning about some great tools.
Contents: Part 1. 3 Manual Ways to Uninstall F-Secure on MacPart 2. Automatically Uninstall F-Secure Anti-Virus on Mac Part 3. What is F-Secure Anti-Virus for Mac? Part 4. Conclusion
Part 1. 3 Manual Ways to Uninstall F-Secure on Mac
Remove F-Secure by Moving It to Trash
To remove F-Secure Mac software from any Mac computer, please follow the steps outlined below:
Launch the Finder.
Navigate to the Applications section.
Navigate to the F-Secure directory and locate the application you wish to uninstall.
Double-click the uninstaller item within the app directory when it has been opened. Complete the on-screen prompts to finish the process.
If the program folder doesn't somehow contain an uninstaller file, simply drag the F-Secure security software application to the Trash can to complete the uninstallation. Clear the Trash bin to ensure that it is permanently removed from the Mac.---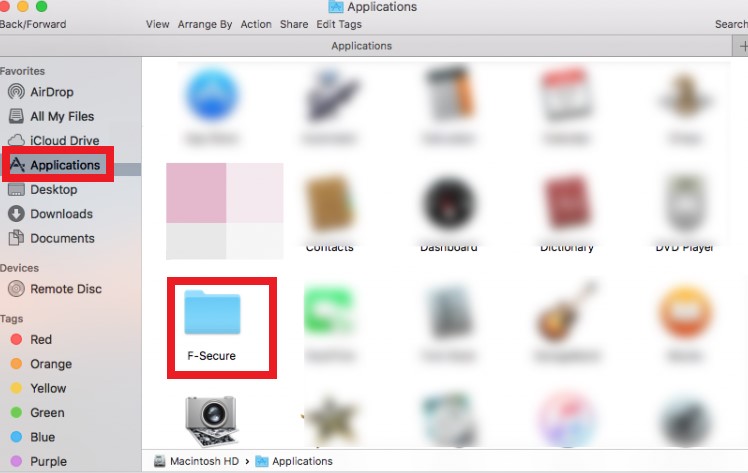 These are by far the most fundamental steps to uninstall F-Secure on Mac; nevertheless, this becomes vastly more challenging in the following section to completely remove all of its remnants.
In order to do so, one must:
Launch the "Finder" application.
Go to the Menu Bar and click Go > Go to Folder...
In the search field, enter "~/library/" and press Go.
In the search field of the ~/Library directory, simply type the F-Secure Anti-Virus/F-Secure.
Then, doing the right-click, remove all of the selected targets.
Alternatively, look for files with the title F-Secure/F-Secure Anti-Virus within the most often used folders such as Caches, Application Support, and Preferences.
Be cautious, as the following files may be hidden within these folders: ~/Library/F-Secure or ~/Library/C are two options.
After they have appeared, right-click on them to remove them all.
Lastly, right-click Trash and select Empty the Trash for confirmation that everything has been removed.
Use Its Uninstaller to Delete F-Secure Anti-Virus
To completely remove F-Secure Anti-Virus, look for the built-in uninstaller, which is described as follows:
Open a Folder > Select Application from the drop-down menu > Select the F-Secure folder from the drop-down menu > Launch the F-Secure Anti-Virus Uninstaller.
Let the removal procedure occur by selecting "Uninstall" from the drop-down menu.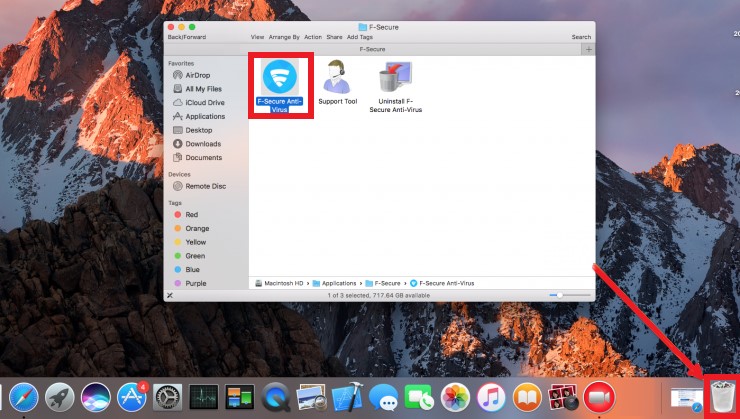 Uninstall F-Secure on Mac Using Terminal
To uninstall F-Secure Anti-Virus on any Mac, you must do the following:
Enter the following command by typing the following:
Go to the Applications directory.
Navigate to the Utilities directory.
The Terminal can be accessed by double-clicking it.
To execute the command prompt, utilize the command line to input them:
rm -r "/Applications/F-Secure anti-virus.app" (This will uninstall the program.)
rm -r "~/Library/Application Support/F-Secure/Pwmgr" (This will clear out the local storage.)
You now have completed the uninstallation of F-Secure Anti-Virus on the Mac device.
Part 2. Automatically Uninstall F-Secure Anti-Virus on Mac
Finally, but certainly not least, there's a far more straightforward and quick way to securely and totally remove F-Secure from Mac from any device; simply spend a little time learning about how it works.
iMyMac PowerMyMac is an application you can use to uninstall F-Secure on Mac fast. With its helpful features, it can help optimize your device and keeps your system clean. It is very useful, especially when you try to free up some space with your junk files in different folders.
To begin, download and install PowerMyMac, then launch the application.
Go to the App Uninstaller and choose Scan to have the program scan all of the applications on your Mac. Following that, a list of all applications will appear on the right side of the screen under All Applications.
For a faster search, select the F-Secure from the drop-down list, or type its name into the Search box to discover it quickly. When you click on the Unfold symbol, a list of the related files for the selected app will appear on the page.
To completely remove the application and all of its associated files, choose F-Secure and then click on the CLEAN button.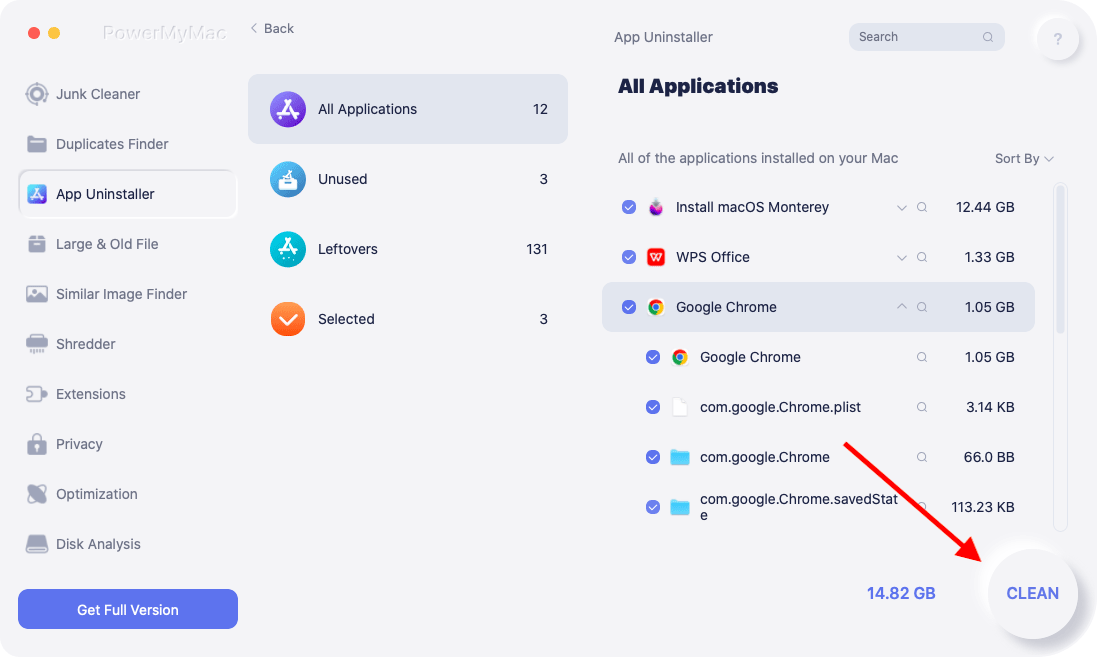 When you're finished, a pop-up window with the message "Cleanup Completed" will appear on your screen, which means you uninstall F-Secure on Mac finally. It will also show you how many files have been erased and how much space has been saved on your hard drive as a result of PowerMyMac's operation. For instance, Word can be uninstalled by this tool completely if you want to uninstall it because of its left files which makes your computer run slowly.
Part 3. What is F-Secure Anti-Virus for Mac?
F-Secure Anti-Virus is a sophisticated detection and protection system that safeguards the computer from today's sophisticated threats. F-Secure AntiVirus protects you from viruses, spyware, corrupted e-mail attachments, as well as other threats.
However, there are still some problems of this app such as making your computer slow down. As a result, provided above is a guide on uninstalling F-Secure Anti-Virus for Mac from your Mac.
In attempting to uninstall F-Secure on Mac from their PCs, most individuals run into the following issues:
F-Secure Anti-Virus simply states, "Uninstall failed."
F-Secure Anti-Virus has been refusing to be uninstalled from your Mac.
The program uninstallation does not completely remove F-Secure files and data.
Upon deleting the program, related concerns and problems occur.
Since F-Secure exists, users can download various anti-virus programs.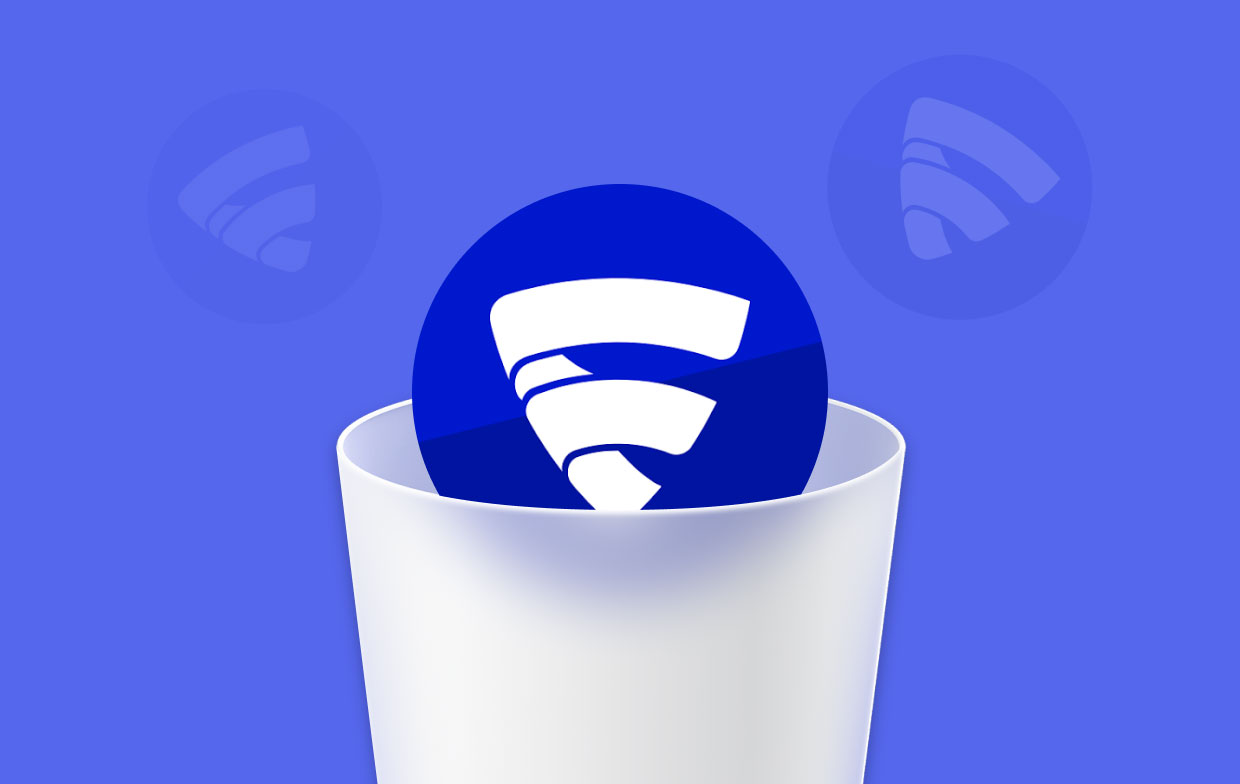 Part 4. Conclusion
Users should then be aware of the proper ways to uninstall F-Secure on Mac, whether manual or automatic. The manual method would include many options on how to do it, whether through the Terminal or using its Uninstaller.
Just make sure that there are no remnants left behind once you have removed the app itself. Because even though you have made sure the app is uninstalled, its related files or remnants can still take up space and affect the system. For the automatic method, the professional uninstaller of the PowerMyMac is introduced, which is a professional uninstaller and uninstall F-Secure on Mac instantly.