OBS, or Open Broadcaster Software, also works as an open-source live video production that is supported by a large community of developers from all around the world. But now many of the users want to uninstall OBS on Mac or Windows PC. Why do they want to find out the removal ways?
This OBS software is free which is probably why many users love to download and install it on their computers. Many broadcasters, or "vloggers" love to use this app when they are live streaming or video recording. This platform is also a helpful tool where you can easily do a live broadcast on many popular streaming sites such as Twitch, YouTube, and even Facebook.
However, even though it's pretty useful, many users still face issues while using the OBS app. And most of them find it unfair and annoying that such amazing software lacks editing tools to enhance their videos.
Contents: Part 1. Manual Ways to Uninstall OBS on Mac/Windows PCPart 2. How to Automatically Uninstall OBS Studio on Mac?Part 3. What is OBS Studio?Part 4. Conclusion
Part 1. Manual Ways to Uninstall OBS on Mac/Windows PC
Before we get to the juicy part, we first want to introduce to you the manual ways to remove OBS Studio from Mac.
The manual way is quite different compared to the easier automatic way (which we are going to tackle later). This process requires lots of your time, effort, and patience. So if you are still interested make sure to read and follow all the steps we will provide for you below:
#1. How to Manually Uninstall OBS Studio on Mac
Go to your Dock, find the OBS app and right-click it then select Quit
Now, go to your Finder, open Activity Monitor, and then click the category Applications
Then, right-click OBS or OBS Studio and select Move to Trash
Go back to your Finder and find the OBS-related files/caches in the folder ~/Library, such as "~/Library/Application Support/obs-studio"
Now, select all files that come with the OBS application and delete them all
Go back to your Trash and then choose Empty Trash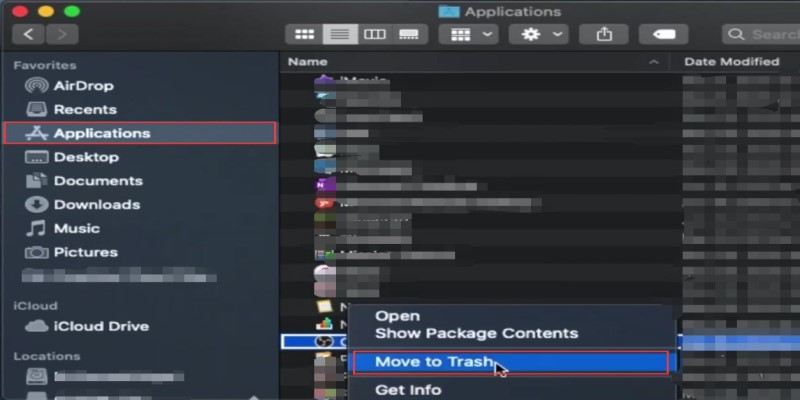 #2. How to Uninstall OBS Studio on Windows PC
Open Your File Explorer and then tap View
Select Options and then click Change folder and search options
Tap the View tab and under the Advanced settings click "Show hidden files folders, and drives", then click OK
Proceed by uninstalling the OBS Studio application from your computer
Go to your Start Menu, type OBS then right-click its icon, select More, and then choose Open file location
Delete the whole folder of the OBS app that contains all its constituents
Go to Local Disk C > Users, and click the name of your computer
Tap the App Data category and choose Roaming
Delete the folder labeled as obs-studio
Then, clear your Recycle bin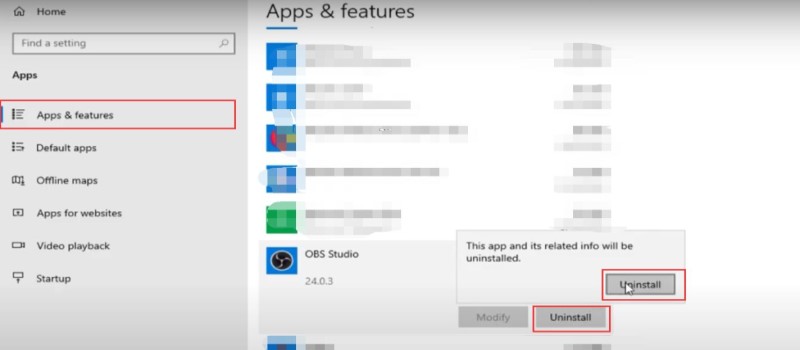 Part 2. How to Automatically Uninstall OBS Studio on Mac?
The OBS application is very helpful, especially for those who live by entertaining other people through their live streams, but it still may experience issues from time to time.
And such issues can't easily be ignored – which is also why many users want to uninstall the app. That way they can free up space for their device and also fix the issue they are facing with the said app.
But how can you uninstall OBS on Mac easily and without doing much effort? Luckily for you, we know a special tool that can help you remove OBS studio with just a few simple clicks - the iMyMac PowerMyMac.
Its App Uninstaller can help you quickly remove an app completely without any leftovers so you can save time finding the OBS-related files on your Mac one by one. It only takes a few clicks to entirely delete a software.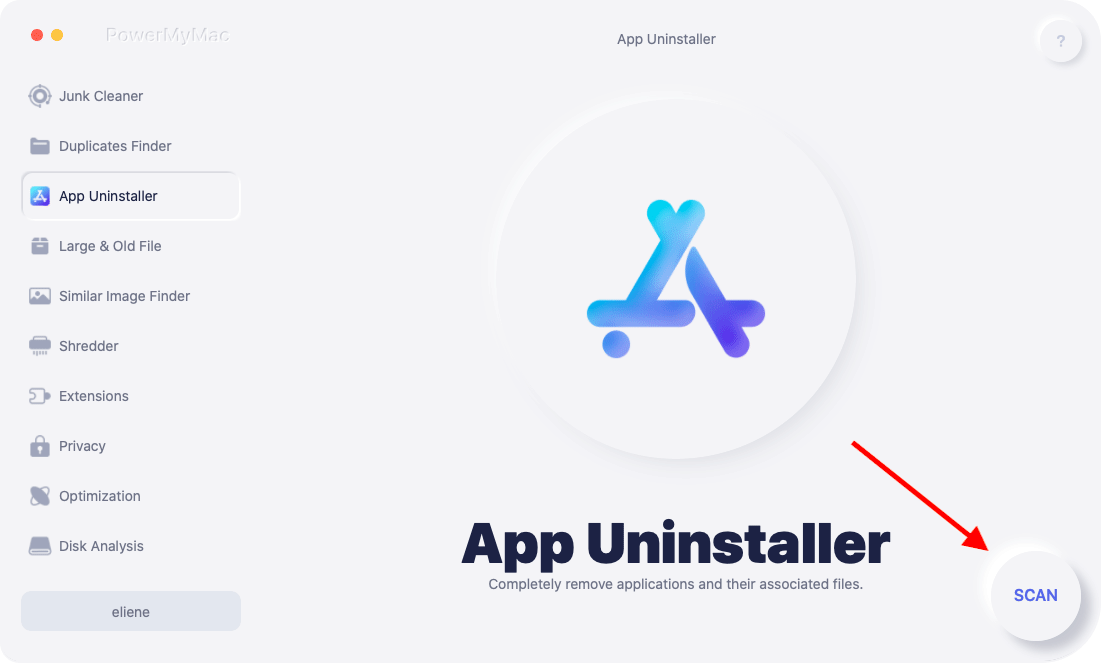 If you want to learn how to automatically uninstall OBS on Mac using the PowerMyMac, follow these steps right here:
On your Mac, download and install the PowerMyMac application
Open the app and select App Uninstaller
Select SCAN and wait for it to finish
Once the scanning process has ended, browse through the list and find the OBS application
Click OBS / OBS Studio and then select CLEAN
If you want a powerful tool that will help you uninstall OBS Studio on Mac as well as other video-related or file editing apps, you can always choose this powerful app uninstaller. It can also help you optimize the use and the performance of your computer to make it work faster and smoother.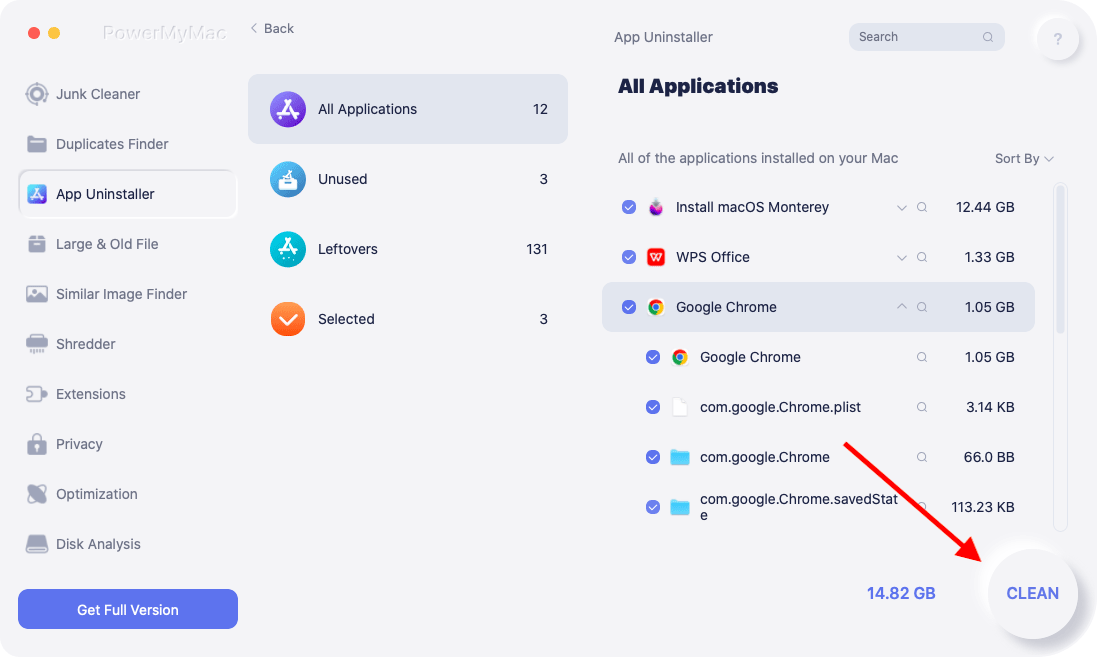 Part 3. What is OBS Studio?
OBS is a software video editing that is specially made for broadcasters and online influencers or what most people call "vloggers" to enhance their video presentation for their viewers. It is a real-time video and audio capturing software that creates scenes including window captures, images, text, browser windows, webcams, and more.
But most users tend to uninstall OBS on Mac or Windows PC after some time because they think it still lacks editing tools that can help enhance their live broadcasts and videos. That's why many users tend to find ways to remove OBS studio so they can fix the problems they are experiencing. But aside from that, they also want to get rid of it because it's taking up too much space on their device which can make their computer hang up or freeze all of a sudden.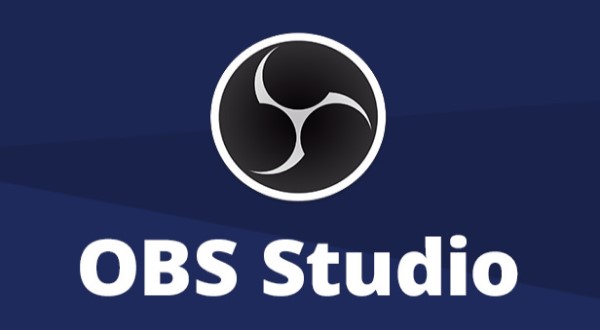 Part 4. Conclusion
With the help of this article, you can now easily learn how to uninstall OBS Studio on Mac or Windows PC either by using the manual ways or by using a special cleaning tool like the App Uninstaller of the app PowerMyMac.
If you use the manual method, you will have to make sure that you are ready to invest lots of your time and effort, as well as ready your patience because the process can take longer. But if you want an easier and quicker way, you can always use the PowerMyMac software. It's much easier and safer to uninstall OBS app on your computer Mac.