FxFactory is an app that collects all of the necessary applications for visual and audio effects in one destination. It's a visual effects package that includes plug-ins for Final Cut Pro X, Motion 5, Adobe After Effects CC, and Adobe Premiere Pro CC. However, even useful programs like this get removed for a variety of reasons and may want you to uninstall FxFactory on Mac.
We'll show you three strategies to get rid of FxFactory in this tutorial. The most important thing in deleting one app is completely removing all the junk files associated with it. These files should be located, whether manually or automatically, but never leave it behind as they can cause other problems or issues with your device or Mac OS. One of them is applicable to every program and is more efficient than simply deleting an app from Mac.
Article GuidePart 1. Uninstall FxFactory on Mac ManuallyPart 2. Uninstall FxFactory via FxFactory UninstallerPart 3. Automatically Uninstall FxFactory via PowerMyMacPart 4. Conclusion
Part 1. Uninstall FxFactory on Mac Manually
The general macOS user is aware of the following easy methods for removing programs from a Mac:
In Finder, go to the Applications folder.
Drag and drop the FxFactory application to the Trash.
After that, empty the trash can.
Generally speaking, that simple method just removes the .app file, not the software's service files. It's worth noting that the service files will remain on your Mac in this scenario. If you want to see if there are any files linked to FxFactory still on your Mac, look in the Library folder.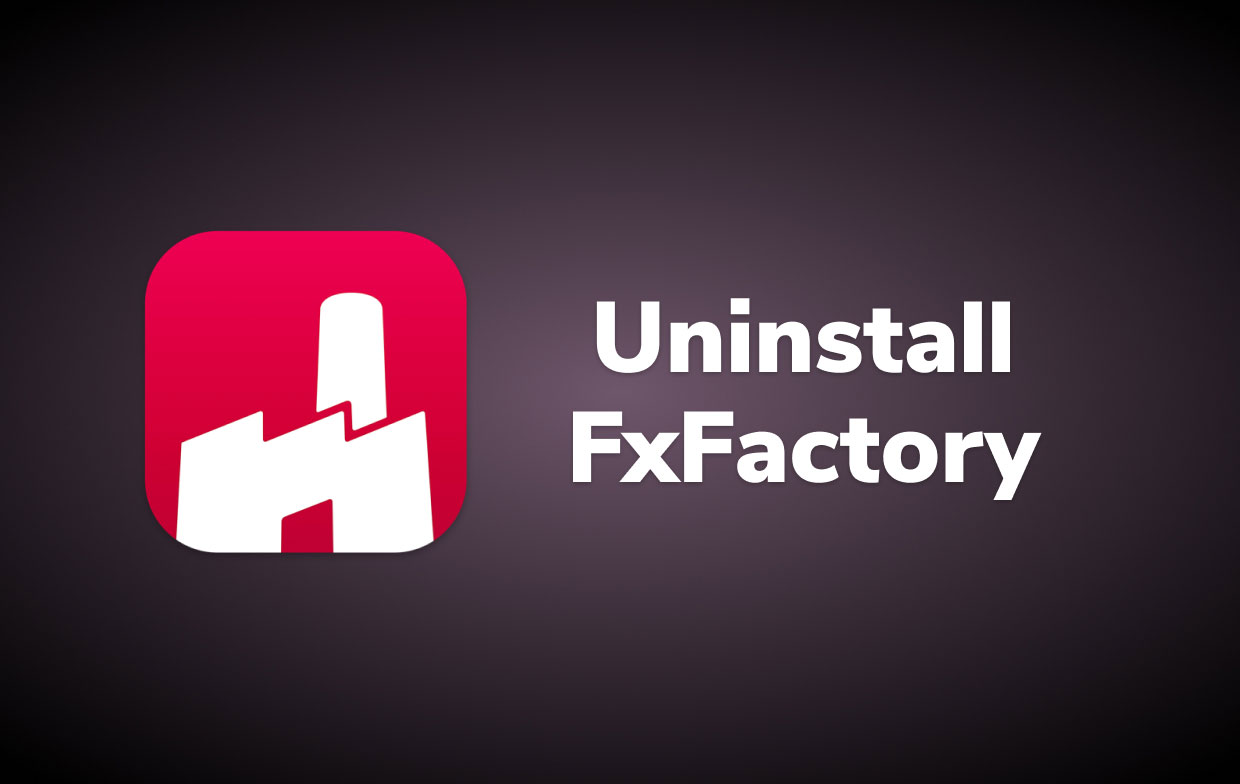 The Library is a hidden folder that contains service files such as caches and logs. Follow these steps to open Library: open Finder, click Go in the toolbar, click Go to Folder, type ~/Library in the presented window, and click Go. Browse and remove all subfolders and files linked to the FxFactory in the opened Library folder:
/Library/Application Support/
/Library/Caches/
/Library/Containers/
/Library/Preferences/

After removing every related file in different folders, always remember to empty the Trash bin to completely uninstall FxFactory on Mac.
Part 2. Uninstall FxFactory via FxFactory Uninstaller
It is better to use the FxFactory uninstaller over the prior way if you want to uninstall FxFactory on Mac. Because the creators know where the remnants may reside, the native uninstaller must completely delete the software. To uninstall FxFactory using the uninstaller, follow these steps:
Launch the FxFactory application.
Select Uninstall FxFactory from the Actions menu in the toolbar.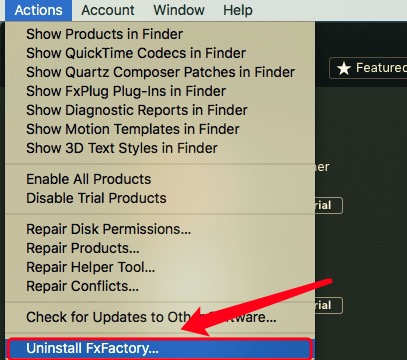 However, this does not assure you completely if the related junk files are completely deleted. So to make sure there are no remnants, you have to check and browse through different folders to make sure that all the remnants are deleted and avoid future problems.
Part 3. Automatically Uninstall FxFactory via PowerMyMac
If the application does not include an uninstaller, there are applications that may be used to remove any app. The Uninstaller in PowerMyMac is a unique tool that aids in the thorough removal of apps. It works with Mac OS X 10.11 and above. It has a simple interface and takes only a few minutes to eliminate unneeded stuff.
Get A Free Trial Now!
To uninstall FxFactory on Mac, follow these steps:
PowerMyMac is a free program that you may download, install, and use. When you initially open the app, it will show you the current state of your system.
After that, select Uninstaller and then Scan. Wait for it to complete the scan. Re-scan should only be used if absolutely necessary.
The list of applications will show on the left side once all apps have been scanned. Choose FxFactory or any other undesirable apps from the list of applications. You can also use the search bar to hunt for it by typing its name. Following that, the files and folders linked with FxFactory will appear on the right side.
Select all of the app's relevant files as well. Check the files you've chosen once again, then click the Clean button to finalize the procedure and wait for it to complete.
When the uninstalling procedure is complete, the notification "Cleanup Completed" will show.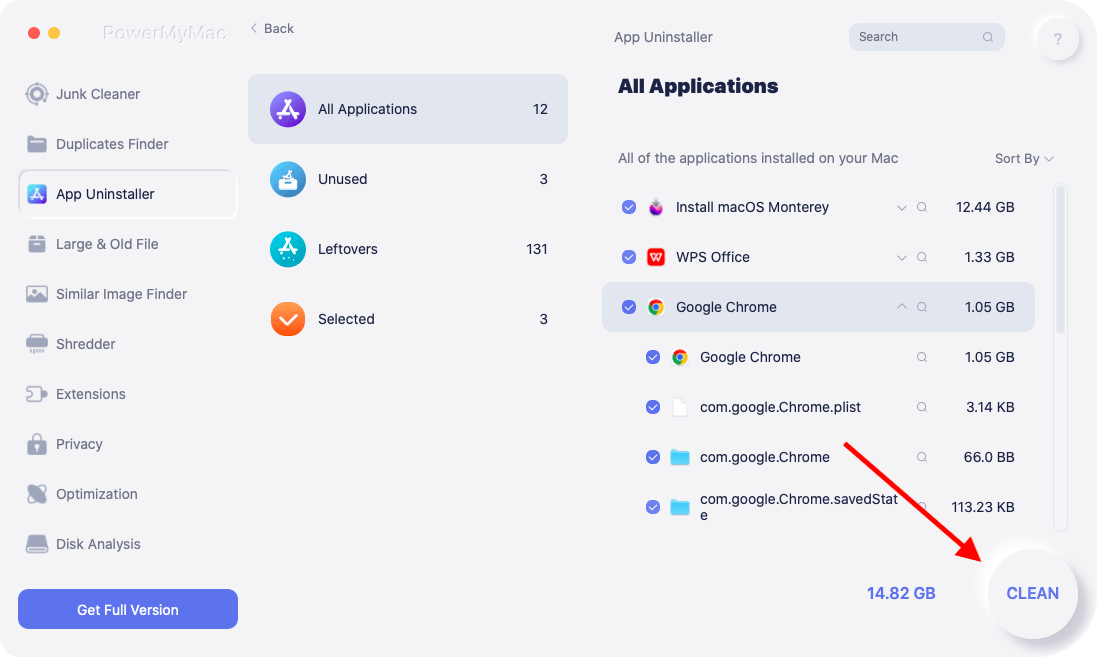 FxFactory.app and all of its service files were detected by PowerMyMac's Uninstaller, as shown on the page. Instead of removing files one by one in folders on your Mac, it is far quicker to delete them all with a single click.
Please note that if you've already eliminated FxFactory using steps 1 or 2 above, you may use PowerMyMac's Uninstaller to locate all of the app's remnants. You will very certainly find remnants of not just FxFactory but also other software that you have already removed. Without the program to which they are linked, these temporary service files are meaningless.
As a result, you are free to remove them. They don't take up a lot of storage space on the Mac. However, after regularly removing apps by dragging them into the trash bin or using their own uninstallers, all of their remains may pile up on the Mac, forming gigabytes of useless files.
Part 4. Conclusion
A user may uninstall FxFactory on Mac in three different methods, as discussed in this post. You can try them all and pick the one that appears to be the most straightforward for you. As you can see, not all of them completely delete programs from your Mac. Just keep in mind that PowerMyMac's Uninstaller is a service that may remove several apps and associated service files.
Even if you have already started to delete the app by its uninstaller or drag it to the Trash, you can finish deleting the junk files by utilizing the PowerMyMac app. It enables you to remove programs safely, swiftly, and conveniently. It can quickly solve your problem if you have difficulty manually removing FxFactory, especially for beginners or people who prefer to save their time finding everything that could take more than five minutes to find.
Get A Free Trial Now!