Did you install Steam on your mac? There are thousands of games on each platform that every user like to play. However, some users would want to uninstall the Steam games and account when some users may wish to abandon the use of the platform. In this article, we would like to show you how to uninstall Steam on Mac effectively.
Tips:
Article GuidePart 1. Why Uninstall Steam Game on Mac?Part 2. How to Remove Steam Games from Your Library?Part 3. How Do I Completely Remove Steam from My Mac?Part 4. How to Uninstall Steam on Mac Manually?
Part 1. Why Uninstall Steam Game on Mac?
Steam, a software created by Valve Software company, is a system for user to deliver content via the internet. It was originally designed by the company to distribute its games. As of today, the platform is open while each developer can add their own games. Most of the popular games are DOTA and Counter-Strike and many others and users can download the latest/modifications to them. In addition, Steam's good social option allows gamers to communicate with each other, create groups and share screenshots, etc.
Some of the reasons why users decided to delete Steam games are:
Stop wasting time/money
Cut out the expenses on in-game purchases
Free up more disc space on the computer
Creation of a new profile/account
Whatever the reason may be, if you are unable or looking for the easiest and convenient way to uninstall the software completely, we are here to tell you some ways on how to uninstall Steam on Mac completely. But first, we strongly recommend you try the PowerMyMac tool to do all the steps for you quickly.
Get A Free Trial Now!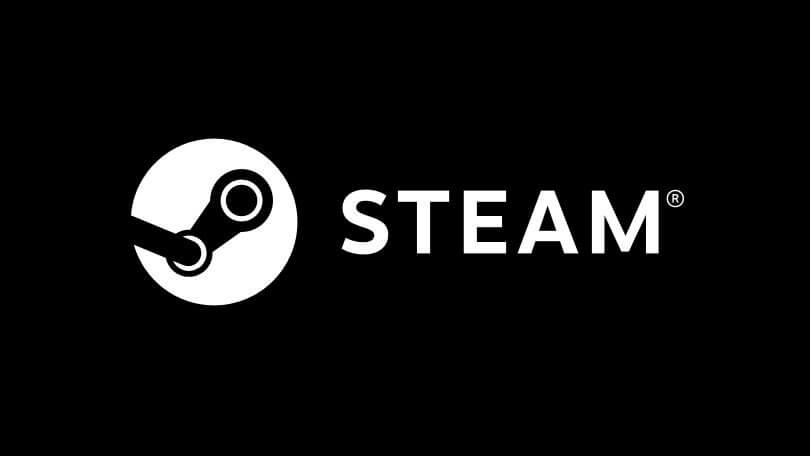 Part 2. How to Remove Steam Games from Your Library?
It is recommended that you need to uninstall the games on Steam first. To do so, follow the steps below but please note, that these steps will remove the game from your Library.
Open the Steam app → Library → select the game you want to remove.
Click "Support" on the right part.
Click "I want to permanently remove this game from my account."
Select "Ok, remove the listed games from my account permanently."
You can also remove special games from Steam:
Launch Steam then choose LIBRARY.
Choose the game you want to remove from FAVORITES.
Click the Settings button.
Choose Manage then Uninstall.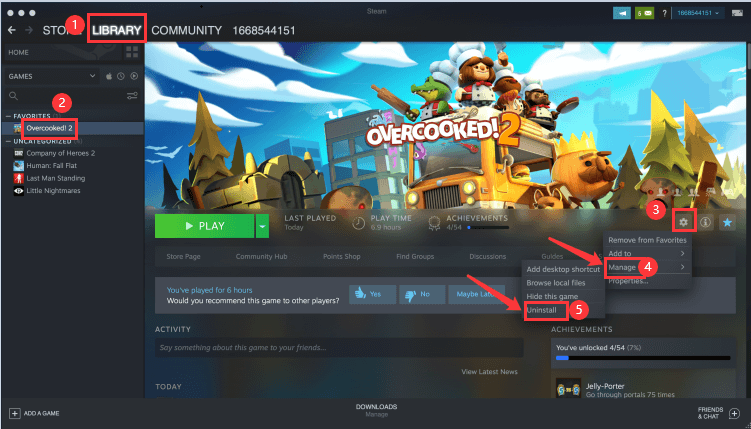 Following the process above, now let's continue to remove the Steam account.

How to Delete Your Steam Account?
Before you want to delete your Steam account, you need to write to the Steam technical support team that you want to remove your account.
Clean up your payment information.
Unsubscribe from all sorts of mailing from Steam coming to your mailbox.
Submit Proof of Ownership → receive an answer by email → account got blocked for a while →completely removed from the system.
People Also Read:How To Do A Force Quit On MacA Guide on How to Uninstall Skype on Mac Effectively
Part 3. How Do I Completely Remove Steam from My Mac?
For Mac users, there is no doubt that most of the users might found it easy to uninstall software compared to Windows system. But what about those Mac beginners to manually uninstall the software to clean out all the files? It would take days! Why not try an easier, faster and simpler way to do it?
iMyMac PowerMyMac, a professional third-party uninstaller is recommended for you to accomplish the uninstallation process without headache, only with some simple steps to resolve troubles. And by the way, PowerMyMac is a simple-lite but powerful uninstaller utility that helps you clean all the unwanted files until the root!
Kindly follow the steps below on how to uninstall Steam on Mac with PowerMyMac's Uninstaller.
Open the PowerMyMac app on your Mac then select the Uninstaller.
Click Scan to scan the applications on Mac.
Click View to see all your apps/software in the left column.
Select Steam in the List of Applications
If you wish to remove all the Steam files, choose Select All. You can also arrange the files by clicking the Sort By button.

Then, click the Clean button at the bottom of the page. Wait for the cleaning time to finish.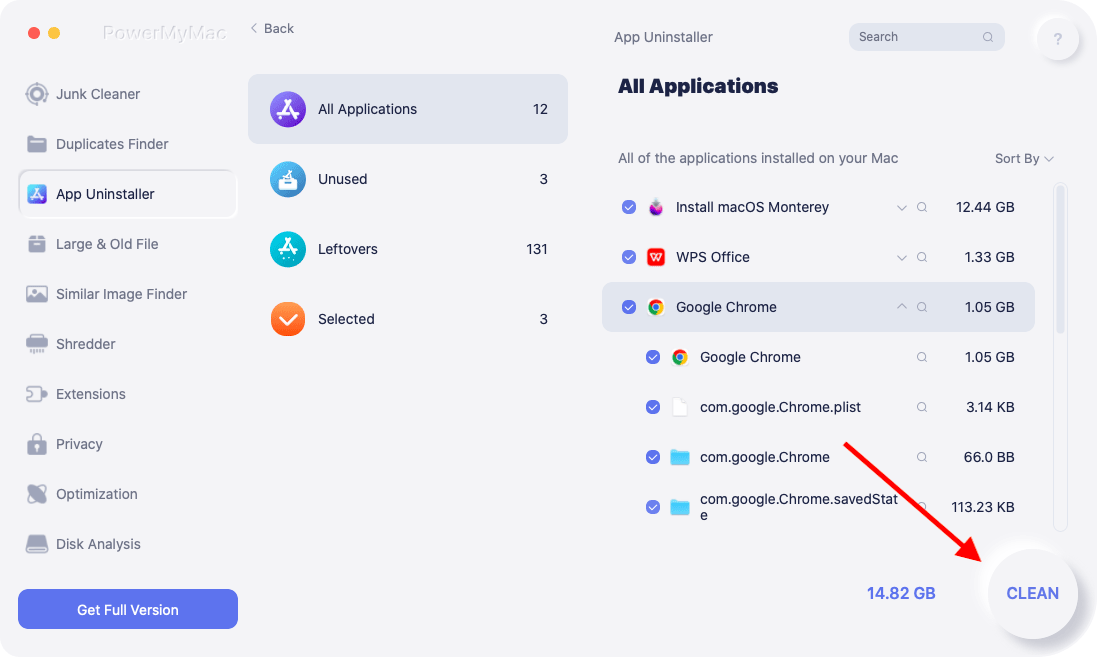 That's it! You're done removing Steam. After this, you can install new drivers or update your Mac OS
Part 4. How to Uninstall Steam on Mac Manually?
Here is how to remove its subfolders and leftovers. Kindly follow the steps below:
1. Quit Steam.
2. Go to the Finder → Applications folder → Move Steam to the Trash.
3. Go to the Library folder → Application Support → remove Steam subfolder.
4. This is where the Steam support files may be stored, kindly remove it:
/Users/jary/Library/Application\ Support/Steam
/Users/jary/Library/LaunchAgents/com.valvesoftware.steamclean.plist
/Users/jary/Library/Saved\ Application\ State/com.valvesoftware.steam.savedState
/Users/jary/Library/Preferences/com.valvesoftware.steam.helper.plist
5. After that, don't forget to empty Trash to get rid of Steam completely.
With the help of PowerMyMac, you can quickly and easily uninstall Steam on your device. Simply install the app and carefully follow the steps. With just a few clicks on your mouse, your device is free from Steam along with its associated files and components.
Get A Free Trial Now!