Firstly, what exactly is the Logitech Options application? Logitech is the biggest producer of computer accessories in the world. It is known for its high-quality keyboards, mice, and touchpads, among other products.
So why do you want to uninstall Logitech Options on Mac? The latest version of Logitech Options Mac is 8.10.64. With Mac OS, many users might've had issues with Logitech Options, such as the mouse not recognizing it, Logitech Options not functioning correctly, etc., so an effective solution to this problem is to reinstall or remove Logitech Options from Mac completely. This should resolve the issue.
In this particular walkthrough, we will cover different removing ways to get rid of Logitech Options on Mac entirely.
Contents: Part 1. How to Manually Uninstall Logitech Options on Mac?Part 2. Automatic Way to Uninstall Logitech Options on MacPart 3. What is Logitech Options?Part 4. Conclusion
Part 1. How to Manually Uninstall Logitech Options on Mac?
Logitech Options creates a significant number of configuration files and caches in order to gain access to them and manage them through any application-specific parameters associated with your gadgets. Be aware that just moving Logitech Options out from the Folder toward the Trash is not sufficient to remove all traces of the software, even if you have the ability to hunt for all traces of Logitech Options of your own and by delving into the system files of macOS.
In order to completely and thoroughly uninstall Logitech Options on Mac, please follow the procedures below and read the two possible methods you can use.
Method 1. Uninstall Logitech Options Dragging It to Trash
This first method can be done by anyone as long as you follow the steps below:
Logitech Options, along with all of the background elements as well as add-ons, should be closed from the Activity Monitor. Launch the Finder, go to Applications, and then select Logitech Options. Move Logitech Options from the Applications folder to the Trash, where it may be deleted.
Launch Finder menu > Click Go, then choose Go To Folder, then type in ~/Library/Application/Support/Logitech Options/
You may find backup data created by Logitech Options and also drivers and server files for Logitech Options, including pre-fetch configurations, in the following subdirectories:
/Caches/, /Preferences/, /Application Support/, /Frameworks/, /Logs/, /Saved/, /WebKit/, /Application State/, /Containers/.
To completely uninstall Logitech Options on Mac, move all of the related files to the Trash folder, then choose Empty Trash from the Finder menu. After that, restart your computer.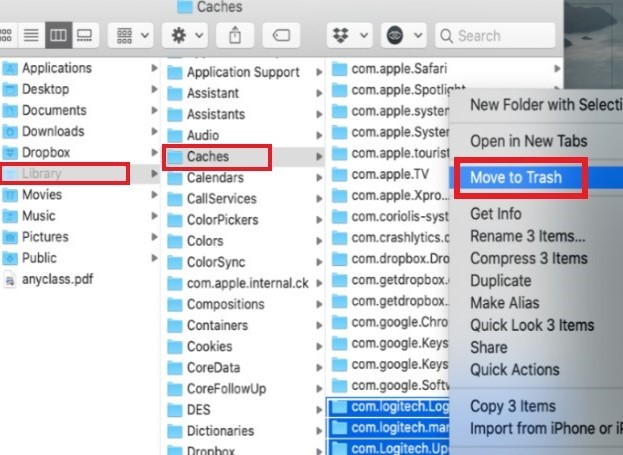 Method 2. Remove Logi App through Its Uninstaller
Launch "Finder."
Select "Applications" in the sidebar on your left, then choose "Utilities" from the drop-down menu that appears.
Start the "Logi Options Uninstaller" program.
To remove the program, you can select the "Uninstall" option.
In order to proceed, please enter the password.
A notification box will show once you have successfully removed Logitech Options from your system.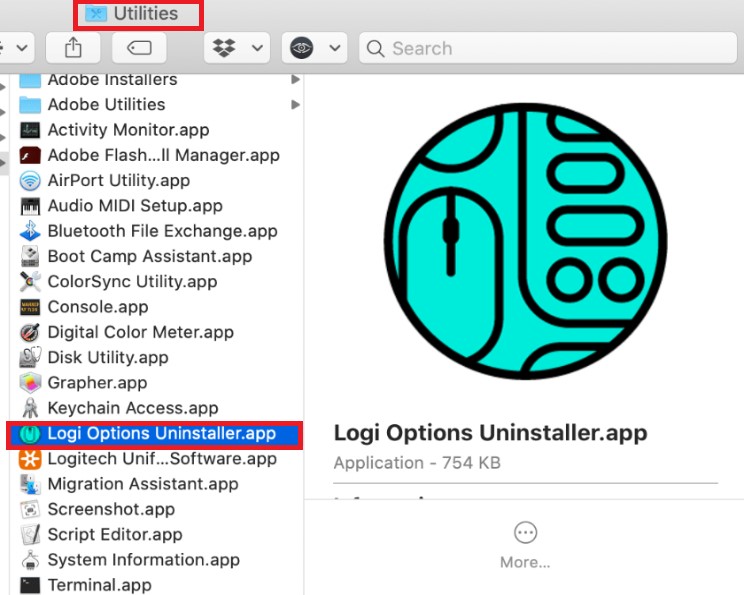 Part 2. Automatic Way to Uninstall Logitech Options on Mac
Logitech Options has a wide variety of functions for managing and controlling connected devices. These features include device setup, flow settings, backup, and user presets, among others.
Because of all of these add-on capabilities, it is quite difficult to uninstall Logitech Options Mac in a clean manner. This is because it is necessary to search the whole macOS system of files that are associated with Logitech Options.
iMyMac PowerMyMac is a professional Mac App Cleaner as well as Uninstaller program that is capable of uninstalling the Logitech Options software from Mac in its entirety.
Users can follow the simple steps underneath to know and understand what to do to uninstall Logitech Options on Mac with the assistance of the PowerMyMac.
Open this cleaning tool, go to the app's home page and choose App Uninstaller from the menu that displays to start the removal procedure.
To do a full scan of all the applications that are presently installed on your computer, use the SCAN option.
You may choose Logitech Options or one of the other options if you'd like. If you type the name of the program into the "Search" field, it will be found.
If you wish to delete all of your files, including those associated with Logitech Options, choose "CLEAN".
When it's done, a notice with the words "Cleaned Completed" will show up on the screen. This will occur after you uninstall Logitech Options on Mac successfully.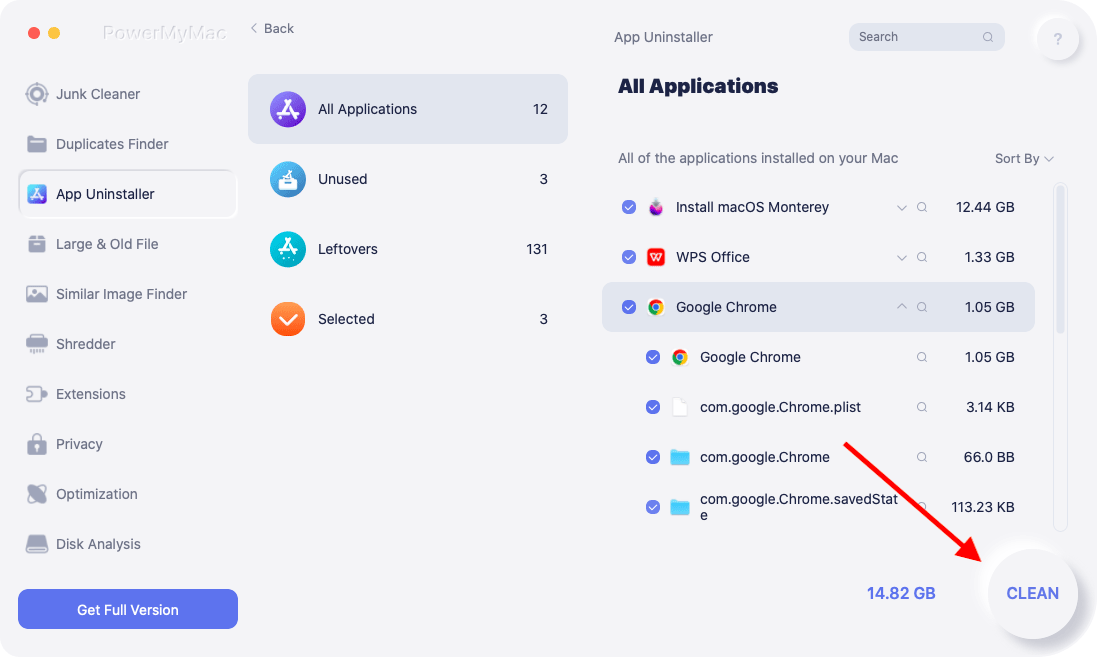 Based on the instruction, you can try to uninstall other applications randomly. For instance, you can remove Steam from your Mac by using this uninstaller.
Part 3. What is Logitech Options?
Logitech Options is an application that was designed to be both powerful and simple to use, and it serves the purpose of providing a control system software for all of these Logitech products.
This application is supported by Logitech product lines that utilize the Logitech Wireless technology. Logitech Options has only been made accessible for earlier versions of Mac and Windows, specifically Mac 12 and Windows 11. While utilizing Logitech Options, users will, of course, have more flexibility in managing the different parameters that are obtainable on such products.
Some of these settings include the following:
modifying function shortcut keys
making adjustments to the scroll and point actions upon the mouse, setting up
adjusting the mouse buttons as necessary
activating and deactivating touchpad motions on the product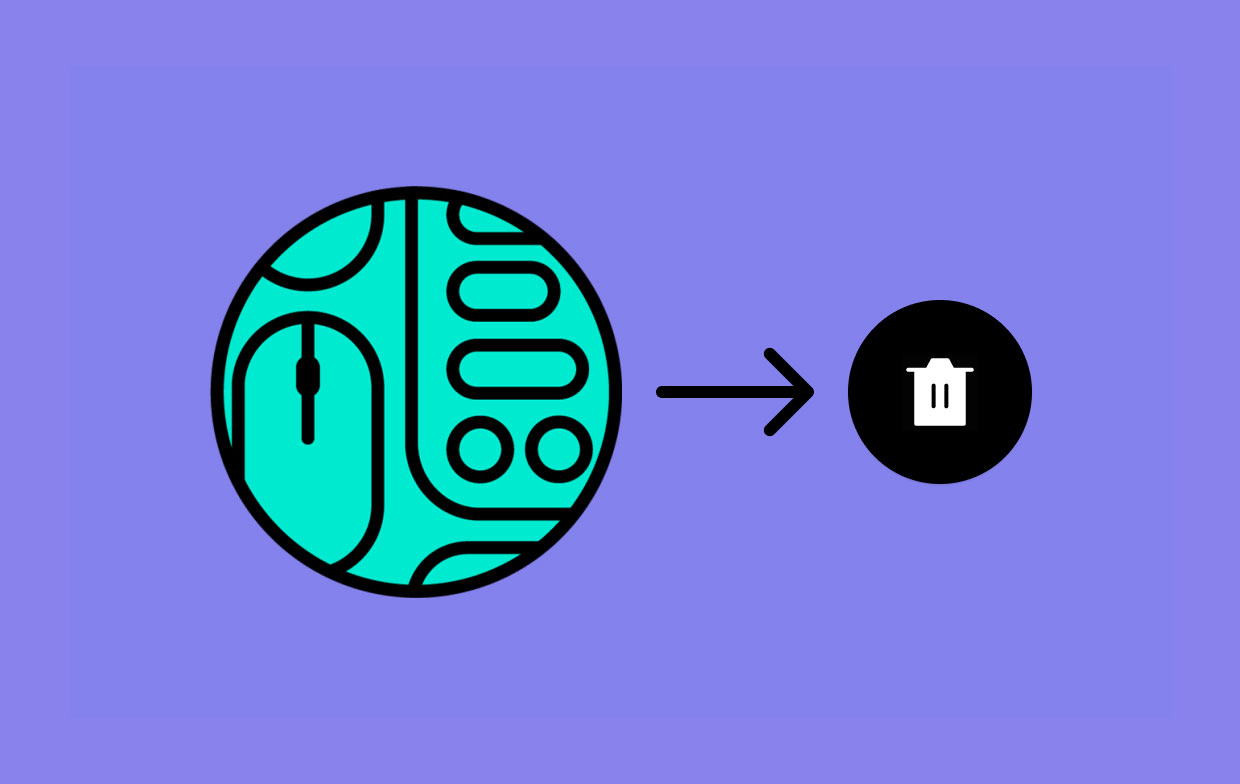 In addition to this, you could program the gadget to display warnings on the screens whenever the battery life is going dangerously low.
However, the problems most users encounter can lead them to uninstall Logitech Options on Mac instead. So, to avoid having problems with removal, you can search for guides, or you can follow this instead.
Part 4. Conclusion
Using the instructions provided above, you are now able to uninstall Logitech Options on Mac entirely. You can use either one of the methods to uninstall the app: manually or automatically. Then don't hesitate to choose the fantastic cleaner of the PowerMyMac.