In addition to a variety of articles, there are also videos on YouTube that serve as lessons or guides on how to uninstall GTA (Grand Theft Auto) on Mac or Windows. On the other hand, this tutorial provides a greater amount of detail. How exactly would you determine whether or not the removal has been finished? You may not know how to do it just yet, but you may have confidence that this post will demonstrate to you how to do it.
Users will also be provided with instructions on how to remove Mac software manually or automatically after accessing this information. From this, you can choose whatever suits your preference.
Contents: Part 1. Can You Play GTA Games on Mac?Part 2. How to Automatically Uninstall GTA on Mac?Part 3. How Do I Manually Uninstall GTA Game on Mac/Windows PC?Part 4. Conclusion
Part 1. Can You Play GTA Games on Mac?
The video game Grand Theft Auto: San Andreas was produced by Rockstar North and released by Rockstar Games.
This application wasn't available for free. Before you can even download its installation file through the official site, Steam client, or classic GTA CD on your desktop computer, you must first purchase GTA: San Andreas. It is available on Mac, but it also encounters some issues that would lead them to uninstall GTA, like:
When attempting to uninstall GTA: San Andreas, the device displays an error message and a notification.
The game's associated processes and traces remain on the device, and they cannot be removed entirely.
GTA: San Andreas doesn't appear in the application list.
Can you play the GTA game on Mac? Sure! But to run GTA on Mac, you will need the help of Boot Camp to have Windows 7 / 8 / 10 on Mac.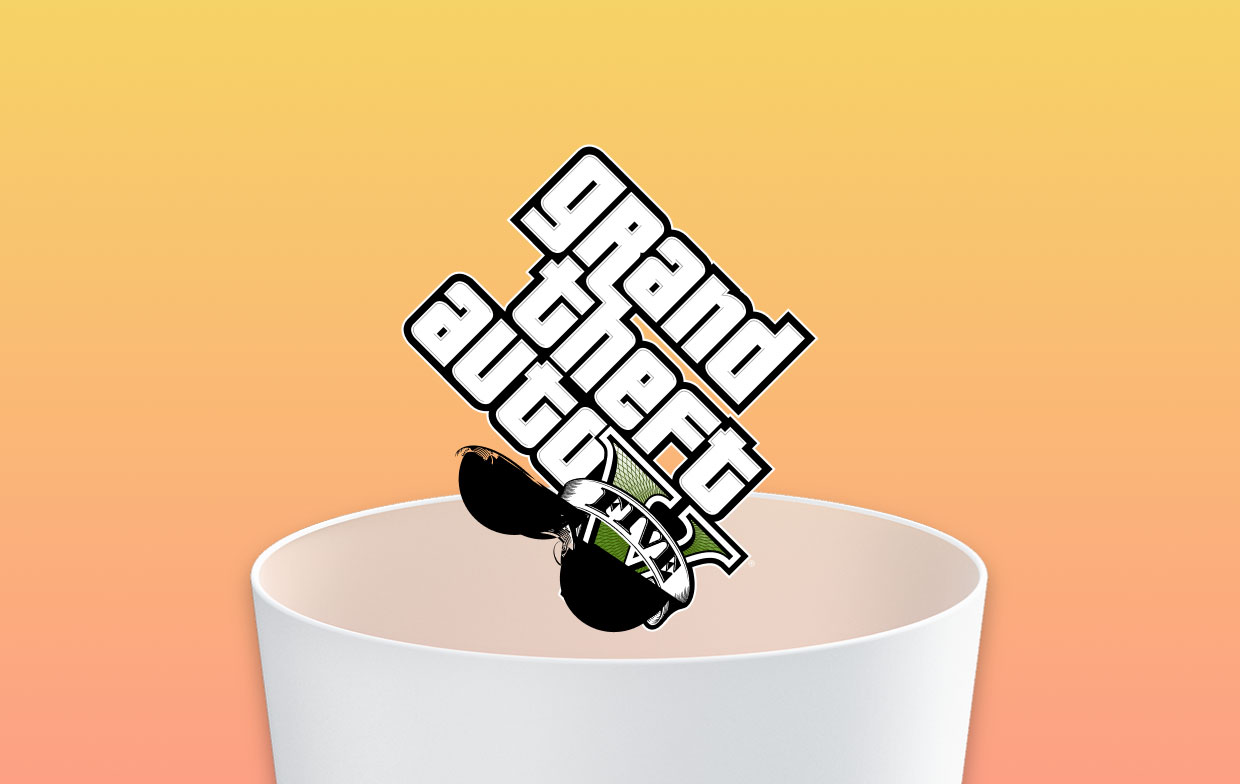 Part 2. How to Automatically Uninstall GTA on Mac?
Don't you have the courage or expertise to uninstall GTA: San Andreas? What about employing a simple method to remove all GTA: San Andreas parts?
iMyMac PowerMyMac is a light but efficient cleanup tool developed for newer versions of macOS that can delete every element of the target software using a straightforward process.
After running the PowerMyMac, click App Uninstaller button from the homepage.
Choose SCAN from the menu to search all of your system's programs.
Choose GTA or other unwanted programs, then confirm.
Click "CLEAN" to remove everything, including its files and caches.
"Cleaned Completed" message will appear after it's done.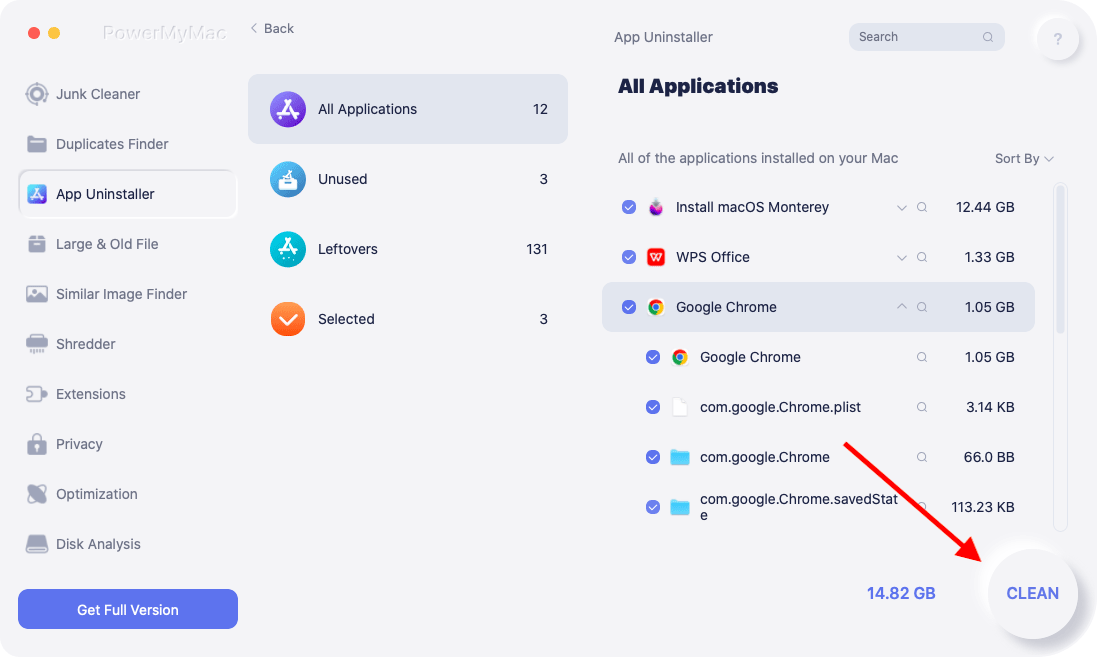 Based on the above instruction, you have learned about the simple process clearly. So if you want to uninstall Facebook, Cuda, Matlab, or any other different types of apps or software, you can take this cleaning tool into account.
Part 3. How Do I Manually Uninstall GTA Game on Mac/Windows PC?
Here we have some simple guides for you if you want to manually uninstall the GTA Game on Mac/Windows PC.

#1. Manually Uninstall GTA Game on Mac
Step 1. Quit the Game before uninstalling GTA
Check to see if the application you want to uninstall is currently being used, it is a necessary step before performing the standard removal. In the event that the program is running, you will be unable to delete that from the Applications directory.
On macOS / Mac OS X, there are many methods to (forcibly) quit an open app:
In the Dock, right-click the program icon and select Quit;
In the upper menu, locate the app icon, select it, and select Quit GTA;
Open Activity Monitor from the Dock put GTA into the search field, choose the process, select the X icon on the top left side, then choose Quit from the appearing pop-up window;
To open its Force Quit Applications box, click Command – Option – ESC(Escape), choose the program you wish to stop operating, and select Force Quit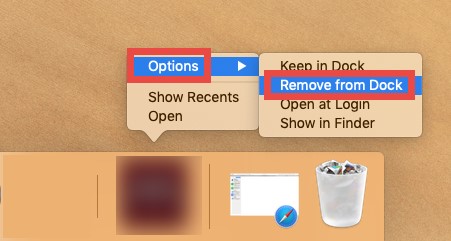 After you've completed those steps, you may begin the removal.
Step 2. Move the GTA app to the Trash
Iit is an important mannual step to uninstall GTA on Mac. In most cases, uninstalling an app entails removing it from the Applications directory and the Trash. This approach works on all Mac OS X versions, and here are precise instructions to undergo:
In the Dock, select the Finder icon, then Applications there in the sidebar or by the Go menu.
Find GTA: San Andreas within the directory, right-click it, and select Move to Trash from the menu (alternatively, drag the app icon and drop it into the Trash in Dock).
Clear Trash as from the Finder menu (or right-click the Trash from Dock and select Empty Trash), after which select Empty Trash in the permission popup that appears.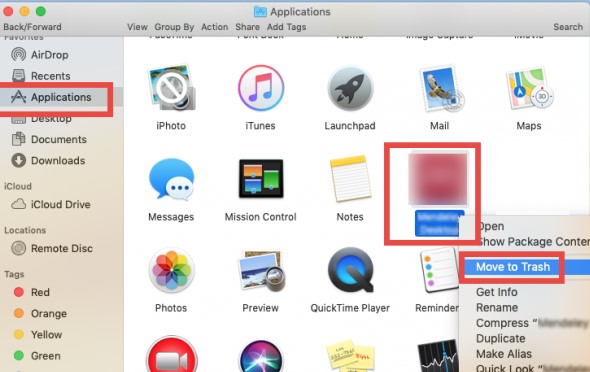 If the Trash already includes other stuff, we recommend that you merely remove GTA: San Andreas from there, just in case you need anything else. Here's what to do about it:
In the Trash, right-click GTA and select Delete Immediately.
To complete the uninstallation, select Delete within that pop-up window.
Step 3. Delete all GTA-related items & caches
Why do some peopl have trouble reinstalling this gaming software? Mainly because certain GTA app items are still present within the ~/Library system directories. What is the best way to uninstall GTA on Mac completely? You may use Finder's Search tool to look for GTA-related files or folders.
Select Go> select Go to Folder out of its menu bar in such an open Finder tab.
To open the hidden directory, enter /Library within the window and select the Go
In the top right corner, select Search, and put the app's name: GTA, into the search field.
A directory titled "Grand Theft Auto – San Andreas" will also show on the results page, and you should right-click this and select the Move to Trash option.
Look in the /Library directory for anything related to Grand Theft Auto: San Andreas. Delete everything; then you can clear the Trash. And then you can successfully uninstall GTA on Mac.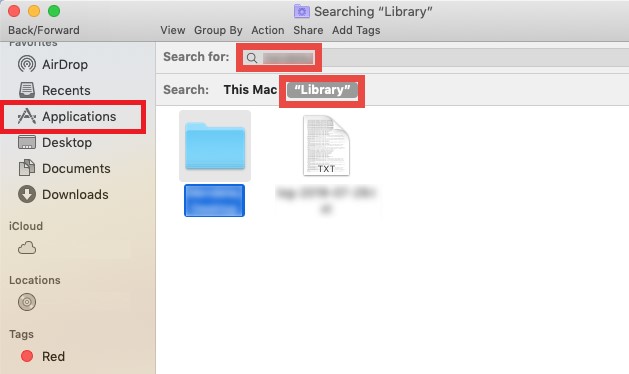 #2. Manually Uninstall GTA Game on Windows
Depending on the version, you'll have to uninstall GTA and remove any residual files or directories in the installation folder, as well as a few other places.
To uninstall GTA - the Social Club / Non-Steam Version:
To remove Grand Theft Auto V, utilize Add/Remove
Go over to the folder where Grand Theft Auto V was installed (Default C:\Program Files\Rockstar Games\Grand Theft Auto V\)
Remove any other files or folders from this location.
To uninstall GTA - the Steam Version:
Open Steam and choose Grand Theft Auto V from the menu.
Choose Uninstall > Delete
Go to the specified location: Default C:\Program Files (x86)\Steam\steamapps\common\Grand Theft Auto V\
Remove any other files or folders from this location.
To delete the social Club Files:
Go to Default C:\Users\\Documents\Rockstar Games\Social Club to find the Social Club temporary files.
Delete all of the files and folders in this directory.
You'll have to re-enter the Social Club login to do so.
Game settings, data, and recorded clips generated with the Rockstar Video Editor are stored in the following places. You can remove every file and folder in the C:\Users\\Documents\Rockstar Games\GTAV and in the folder C:\Users\\AppData\Local\Rockstar Games\GTAV
Part 4. Conclusion
With over 150 thousand gamers, GTA is among the most famous games accessible on PC and consoles. Whether you have developed the characters, wins, and particular settings in a game, having to uninstall GTA on Mac or PC computers might be frustrating since you risk losing all of your stored data.
The good thing is this guide will provide you with what you need, whether manually or automatically uninstalling the game by using the powerful app cleaning tool of the PowerMyMac.