TuneupMyMac, sometimes identified as TuneupMyMac, is a tool that claims to be able to aid the Mac with such a variety of tasks.
Why do people want to uninstall TuneupMyMac? Such Mac enhancements can be accomplished manually using Apple's free programs. A closer examination of its other function "Internet Privacy" reveals that TuneupMyMac merely clears the browsing history. Your Mac is not protected by this application.
TuneupMyMac's failure to increase the safety of the Mac is compounded by the manner it is delivered over the Internet. As a result, PUP TuneupMyMac is flagged by antivirus scanners. You should uninstall TuneupMyMac thoroughly.
To know more about how to remove this specific app in two ways, refer to the following parts below. And we will also show you the best alternative to TuneupMyMac.
Contents: Part 1. How to Quickly and Completely Uninstall TuneupMyMac Part 2. Manual Way to Uninstall TuneupMyMac: Steps to Follow Part 3. The Best Alternative to TuneupMyMacPart 4. Conclusion
Part 1. How to Quickly and Completely Uninstall TuneupMyMac
Although TuneupMyMac appears to be a beneficial tool, surveillance experts are concerned to see it operating on a computer because of its relationship with numerous malware and PUPs. TuneupMyMac also does a scan that yields perplexing findings. It intends to mislead computer users with these parody scans that try to persuade them to upgrade to a premium registered version of the program.
Unlike the manual method, this automatic way of removing an app is much more less-hassle for users. It is not time-consuming to uninstall TuneupMyMac and can be used for any app you would like to remove.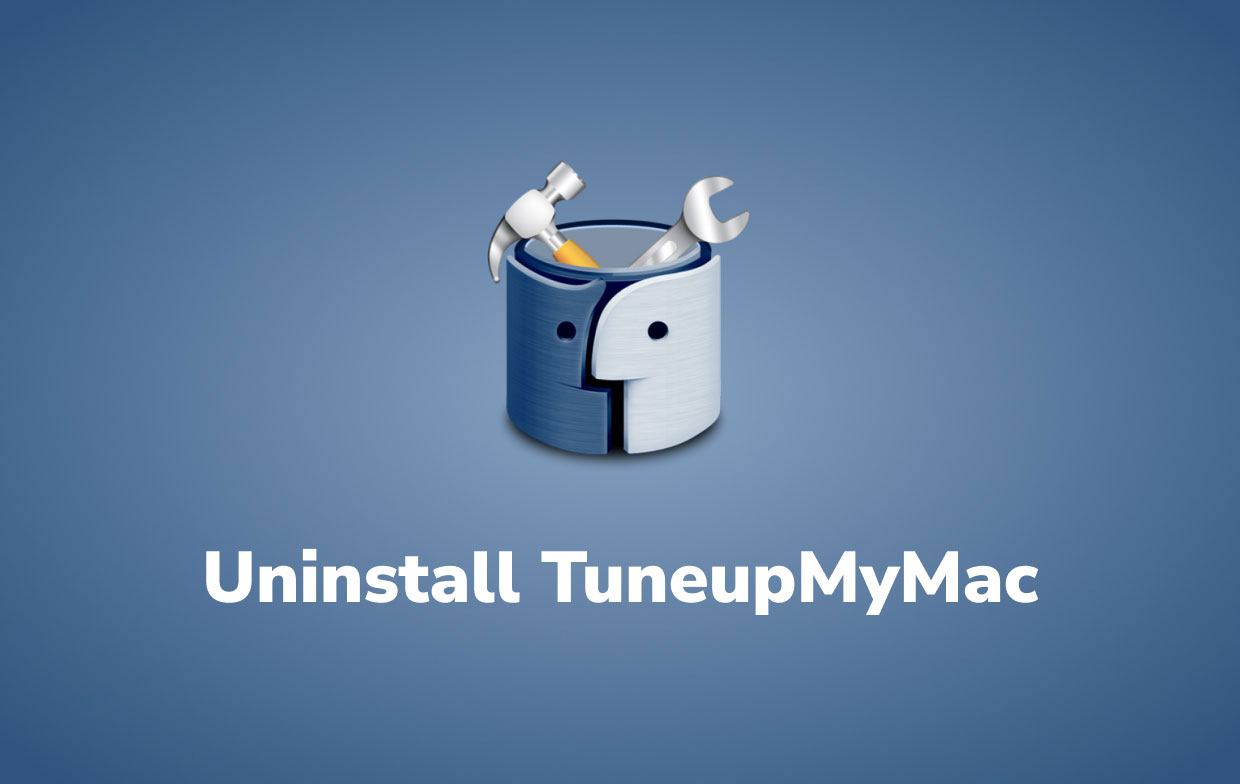 Using specialized software, like iMyMac PowerMyMac, to uninstall TuneupMyMac is an excellent alternative and faster approach than the other one.
Get A Free Trial Now!
Its App Uninstaller feature will amaze you with how easy it is to use. To know more, make sure to follow these instructions:
First, close the TuneupMyMac software and any other ongoing processes on your Mac.
Open the PowerMyMac and it will give you an overview of your system's performance.
Once you've selected the App Uninstaller feature, do a scan. Allow some time for the scanning to complete. Only re-scan all applications if absolutely necessary.
A list of programs will appear on the right side. To quickly find the TuneupMyMac application, type its name into the search box. When you select the app, the documents and files associated with the software will appear on the right side.
To completely uninstall TuneupMyMac, select all of the files you would like to delete. To complete the uninstallation, pick CLEAN. Wait until the "Cleanup Completed" pop-up dialog will appear. Restart your Mac to complete the process.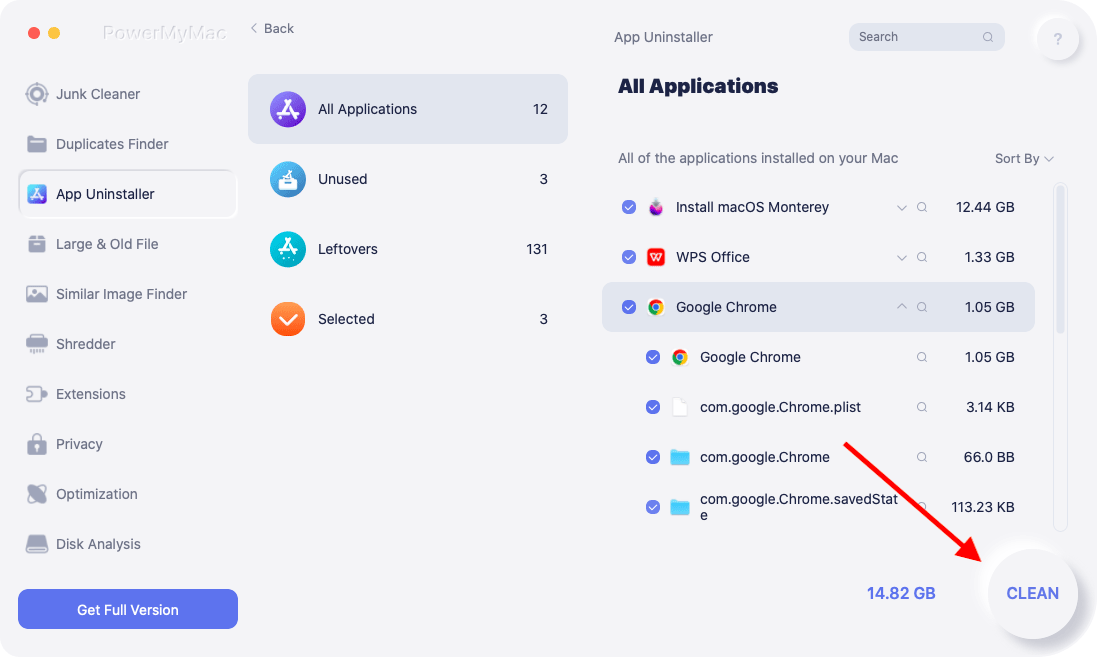 You can see that PowerMyMac's App Uninstaller is an effective tool that can completely uninstall TuneupMyMac as well as its related files in just a few clicks.
Try it to remove the difficult-to-delete software on Mac like iTunes or Adobe CC so that you can save time finding app's related files one by one.
Part 2. Manual Way to Uninstall TuneupMyMac: Steps to Follow
The instructions outlined below will guide you throughout the process of removing this specific app manually. Make sure you follow the steps in the correct order to finally uninstall TuneupMyMac.
Open the Utilities folder.
Double-click the Activity Monitor logo on the screen to open it.
Locate TuneupMyMac or any other questionable items in Activity Monitor, select it, then select Quit Process.
A dialog box should appear, asking if you're sure you want to stop the troubleshooting process. Click on the option Force Quit.
Open up the Go menu in Apple Finder and choose Go to Folder.
In the folder search field, paste or input the following string: /Library/LaunchAgents
Find the following item in the LaunchAgents folder (and any other with the "TuneupMyMac" keyword in it), then delete it to the Trash: tuneupmymac.TuneupMyMac.Helper.plist
To completely uninstall TuneupMyMac, get to the folder labeled ~/Library/LaunchAgents. Once this destination emerges, search for the identical entry and delete it.
Choose Applications from the list when you hit the Go button again. Locate the TuneupMyMac entry on the interface, or any other entry which doesn't belong there, then right-click it and choose Move to Trash. If a login password is needed, input it now.

After you uninstall TuneupMyMac, choose System Preferences from the Apple Menu.
Select the Login Items icon after selecting Accounts. When the device is turned on, the system will display a list of all the things that will launch. Find TuneupMyMac or any other potentially unwanted software there, and select the "-" icon.
Part 3. The Best Alternative to TuneupMyMac
As previously mentioned, iMyMac PowerMyMac is a specialized app that has many useful features. One feature already mentioned is its ability to uninstall TuneupMyMac or any app completely and thoroughly.
In addition to the PowerMyMac's App Uninstaller, this app also has other features like Duplicates Finder, Extensions, Shredder, Large & Old File, Junk Cleaner, Similar Image Finder, Privacy, and Optimization.
Overall, this app can optimize, clean, and free up your storage from unwanted files or apps. By this, it can improve the performance of your Mac which is also essential.
Get A Free Trial Now!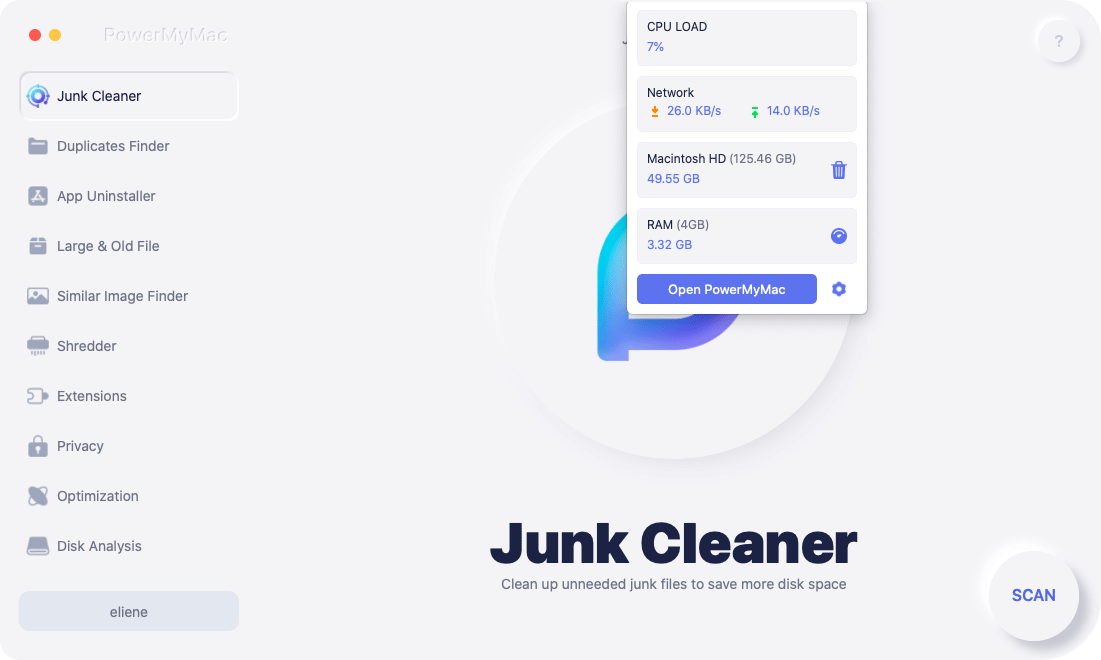 As users, all say, using this app is very convenient and easy to use. Every process you want to do does not take that long and does not require many steps. PowerMyMac is very safe to use to uninstall TuneupMyMac and optimize your Mac, and it is also notarized in its entirety by Apple. It would be a great tool to add up on your device that you can use anytime.
Part 4. Conclusion
TuneupMyMac is most likely a potentially undesirable program. It's also possible that it's connected to Mac malicious programs. If this is the case, such apps would significantly slow down the Mac and display adverts. They also can use cookies as well as other trackers to collect browsing data from the web browsers you have installed on the device. To resolve this, you might want to uninstall TuneupMyMac.
This article is the perfect guide for you, so you can thoroughly remove the app in just a few clicks and a few minutes by using PowerMyMac, an all-in-one tool that can be utilized to clean and optimize your Mac.
Get A Free Trial Now!
If you prefer doing it manually, there is also a tutorial for you to manually uninstall TuneupMyMac. Read the whole article thoroughly so you won't miss a step or an important detail.