Don't know how to uninstall Cisco Webex on mac? What is Cisco Webex and how does it work?
Cisco Webex is one of the well-known video conferencing services available right now. WebEx can display media to remote audiences as a video producer without experiencing significant slowness or requiring difficult workarounds and its ability to broadcast material from its servers to all participants is a noteworthy distinction.
Many people want to delete Cisco Webex completely but find it difficult to remove the app from Mac. Don't worry, here's a simple guide on how to uninstall Cisco Webex on Mac.
Article GuidePart 1. Remove Cisco Webex from Startup on Mac Part 2. Automatically Uninstall Cisco Webex on MacPart 3. How Do I Manually Uninstall Cisco Webex on Mac?Part 4. Conclusion
Part 1. Remove Cisco Webex from Startup on Mac
Cisco Webex has excellent audio and video call quality and a simple interface. It also has some extra features like keeping track of the people that show up during meetings. WebEx also has some of its flaws.
It transforms uploaded video to a compressed yet proprietary format as part of this capability. Although it allows all sessions to be recorded, it does so using a proprietary system. Its format necessitates the use of a media converter or specialized viewer. The user interface, although easy to use, is old and uninteresting, And its price is a little higher compared to others.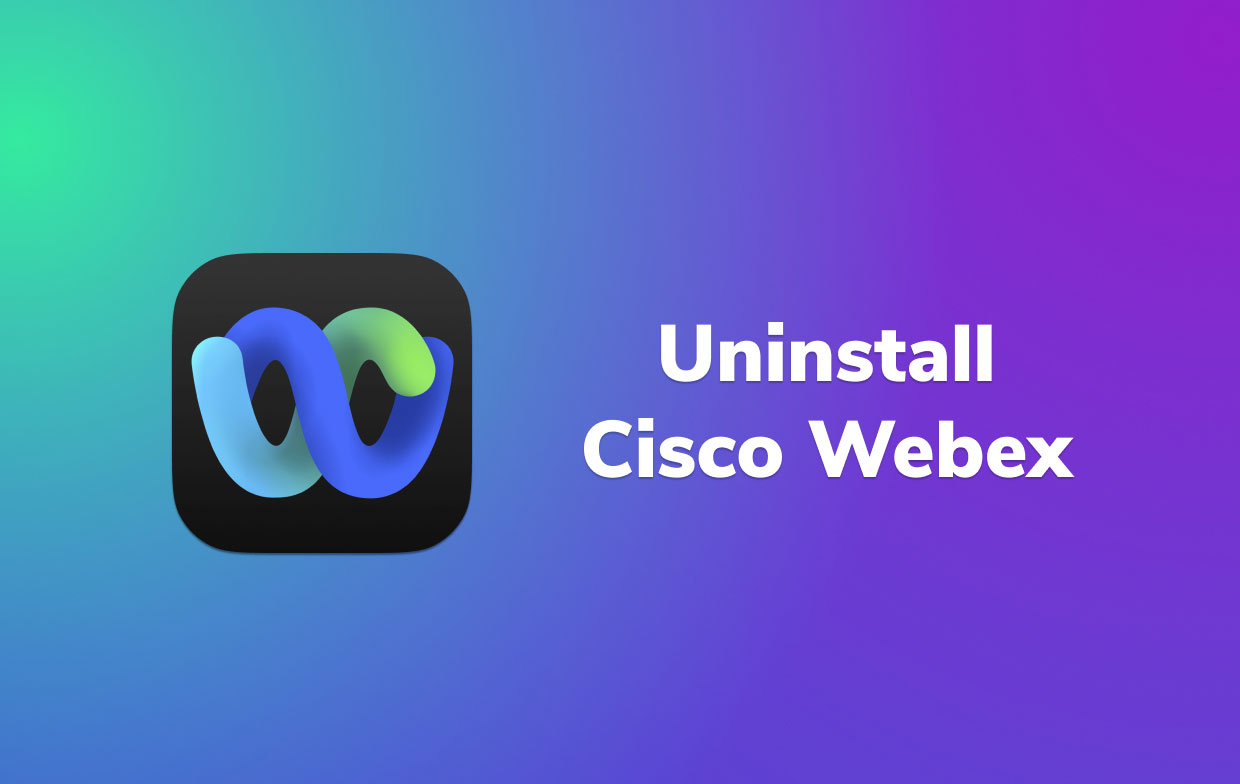 Before we learn how to uninstall Cisco Webex on Mac, let's see how to prevent Cisco Webex Meetings from starting by itself.
The Webex Meetings installer configures the program to start automatically when you log in. Follow the procedures below to prevent Cisco Webex Meetings after starting up your computer.
Open "Cisco Webex Meetings" by searching for it.
Select "Preferences..." from "Cisco Webex Meetings" beside Apple's icon at the top left of your screen.
Uncheck "Start Cisco Webex Meetings desktop program when my machine begins" under the "General" menu.
Oe you can follow the instructions below to prevent Cisco Webex Meetings from starting on Mac OS without signing in first. It's worth noting that these processes may need administrator privileges. If you don't have administrative rights, get assistance from your local IT.
Locate the Apple symbol in the upper left corner of your Mac and choose it, then System Preferences.
Locate and choose Users & Groups in the System Preferences window.
Main View of System Preferences
Make sure the correct user is selected in the Users & Groups menu, then move to the "Login Items" page.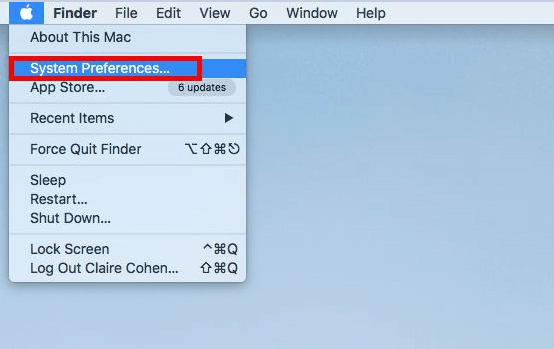 Select and delete the "Webex Meetings" application using the minus symbol on the Login Items page, or hide the application by clicking the checkbox.
Please note that you may need to unlock the window/settings using the lock symbol in the bottom left corner of the system preferences window to execute any of these tasks. To do so, you'll need administrator privileges on your system.
Part 2. Automatically Uninstall Cisco Webex on Mac
Installing Cisco Webex is simple, but sometimes you can mess up on how to completely remove Cisco Webex from your Mac if you do it manually. Luckily, you can try iMyMac PowerMyMac, a simplistic tool that keeps everything simple, plain.
PowerMyMac is one powerful tool that you can use to delete any application that you have on your Mac, such as Google Drive and Dropbox, and it can also clean up all junk files on your Mac. This way, you will be able to free up disk space on your Mac and make the performance of your Mac better.
Get A Free Trial Now!
You can download and try it for free. Its Uninstaller module is a sophisticated program that can help you automatically uninstall Cisco Webex on Mac and delete its associated files in only a few clicks:
Click Uninstaller and press Scan. It will show all the apps installed on your Mac.
Locate your Cisco Webex on that list, or just use the Search box in the upper right corner to find it fast.
Select Cisco Webex, all of its associated files will show on the right side. Press the Clean button to delete Cisco Webex and all its associated files. Easy as that.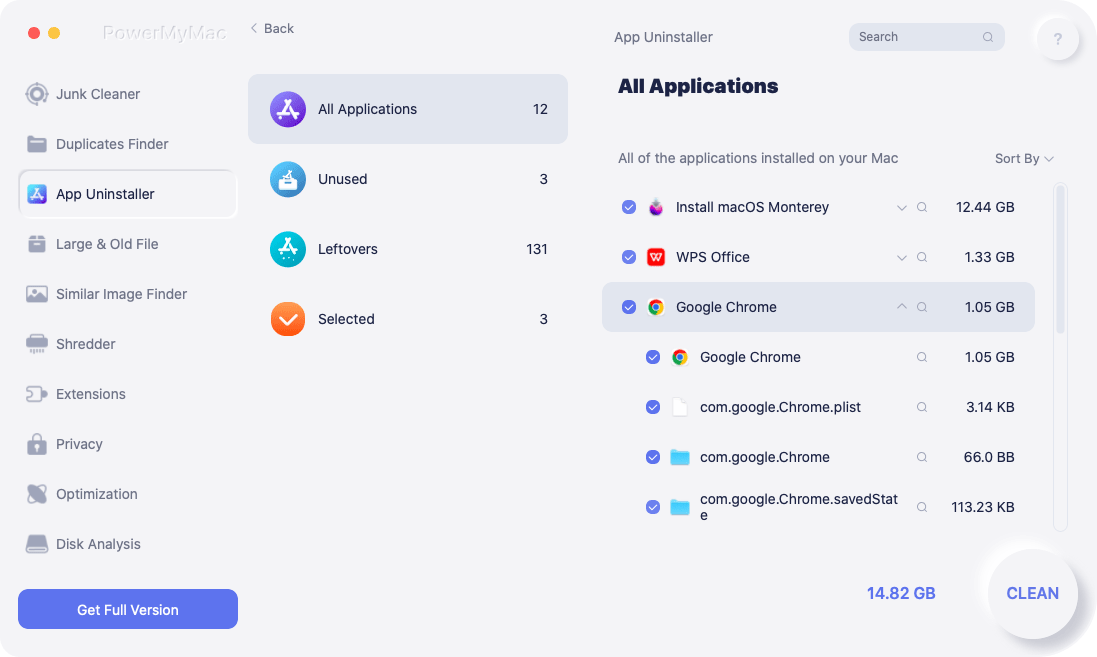 Part 3. How Do I Manually Uninstall Cisco Webex on Mac?
There are multiple ways to manually delete Cisco Webex on Mac. Drag it to the trash, uninstall it with Launchpad, or run Cisco Webex's uninstaller.
The biggest downside when you manually uninstall Cisco Webex on Mac is that if you don't know what you're doing, this approach may take longer and be more difficult. Make sure not to delete any important during the process. It's worth also noting that if you manually remove Cisco Webex from your Mac, its support files still remain inside of your Mac.
Please remember to close and exit the program before uninstalling it:
Close Cisco Webex and terminate all of its processes. If the Cisco Webex is frozen, press Esc + Cmd + Opt, then choose all Cisco Webex-related apps from the pop-up windows and Force Quit.
In Launchpad's Utilities folder, select All Processes from the drop-down option at the top of the Activity Monitor window. In the pop-up dialog box, choose the Cisco Webex in the list, click the Quit Process icon in the window's left corner, and then click Quit.
1 - Dragging Cisco Webex to the Trash.
One approach to uninstall Cisco Webex on Mac is to use the drag-to-delete method.
In the Finder, go to the menu and choose Applications.
Drag the Cisco Webex icon to the Trash bin. You may be asked for a password.
Empty the Trash. ( Remember that Empty will remove Cisco Webex along with any other files it contains. Before emptying the Trash, make sure to restore the files if you don't want them to be destroyed.)
2 - Uninstall Cisco Webex that Downloaded from the App Store
This method for uninstalling Cisco Webex on Mac requires OS X Lion or later and is only accessible on App Store programs.
Open up Launchpad and type "Cisco Webex" into the search box.
Hold the mouse down on the Cisco Webex icon till it starts to tremble. Then, underneath the Cisco Webex icon, click "X" to begin the uninstalling process.
After you click X, Cisco Webex will be erased immediately, without emptying the Trash. Removing built-in apps is not possible using this procedure.
Although the Cisco Webex has been removed, the logs, caches, files, and other support items may still be there on the hard disk. If you want to completely uninstall Cisco Webex on Mac, you should have a look at them and remove them. When you launch and use an app, it generates a large number of service files.
Both the Library and Preferences folders are where programs save their preferences and supporting files. Apart from these files, Cisco WebEx may disperse its components scattered in the system, like the startup daemons/agents, and kernel extensions.
Follow these procedures to completely uninstall Cisco WebEx on Mac:
Open Finder, choose the Go to Folder from Menu Bar and then click OK.
Top-level of Library on hard drive: /Library. In the following sites, look for Cisco WebEx Meeting Center, select Move to Trash from the context menu when you click the matching files or folders
/Library
/Library/Caches
/Library/Preferences
/Library/Application Support
/Library/LaunchAgents
/Library/LaunchDaemons
/Library/PreferencePanes
/Library/StartupItems
Inside on Home Folder, there is a User Library. (~/Library)
Go to Go > Go to Folder, then type library in the box and press Enter.
Identify and remove any folders or files with the same name in the same set of directories:
~/Library
~/Library/Caches
~/Library/Preferences
~/Library/Application Support
~/Library/LaunchAgents
~/Library/LaunchDaemons
~/Library/PreferencePanes
~/Library/StartupItems
To permanently eliminate Cisco WebEx remnants, empty the Trash.
Application components can be found in a variety of places, including but not limited to the file paths indicated above. Some antivirus and security products, for example, will install extra kernel extensions that are stored by default in /System/Library/Extensions.
3 - Uninstall Cisco Webex with Its Uninstaller
It's worth mentioning that certain Mac apps, including Cisco WebEx, have their uninstallers to help you how to uninstall Cisco WebEx on mac. It is preferable to utilize a specialized uninstaller to completely remove the application and any bundled software or associated items.

If it does not come with an uninstaller, download it on their official websites that sometimes comes with uninstallation instructions.
Part 4. Conclusion
In this article, we showed you how to uninstall Cisco Webex on Mac both manually and automatically. If you're having trouble deleting an application or piece of software, don't hesitate to utilize our automated tool.
PowerMyMac is a simple and user-friendly interface that allows even untrained users to uninstall Daemon Tools Mac with ease. With only a few clicks, its Uninstaller Module can quickly locate and safely remove all linked components of any software you wish to uninstall.
Get A Free Trial Now!
You don't need to manually review or remove any of the Library's additional files. You only need to do a basic select-and-delete operation to completely uninstall Cisco Webex on Mac. It's a one-stop shop for cleaning and optimizing your Mac. You may also save up storage space, speed up your iMac or MacBook, and protect your privacy. You may download PowerMyMac right now and start enjoying the amazing user experience.