Since not all file types are supported by macOS, there are times you need to convert WAV to MP3Mac for you to be able to make it work. Operating systems such as macOS or Windows support different kinds of file types, one may work on the other, but some may not. This has been ongoing and seems like the never-ending process because of the codecs, some file types work with both operating systems but there are few.
We will first try to identify what is the difference between a WAV file and an MP3 file so we could better understand the need for conversion. Also, we will give you some awesome and easy ways on how you could convert convert WAV to MP3 on Mac using a third-party app or you could also do it manually on your Mac.
Article GuidePart 1. What Is the Difference between A WAV and MP3 File?Part 2. What Is the Best WAV to MP3 Converter?Part 3. How Do I Convert a WAV File to MP3 in iTunes?Part 4. How Do I Convert WAV to MP3 for Free?Part 5. Conclusion
Part 1. What Is the Difference between A WAV and MP3 File?
The similarity of these file formats is its goal and objective, of course, to play a media file in audio format on some devices like portable players, audio interfaces and recorders. Both of these file types can be modified, you can convert WAV to MP3 on Mac and vice versa but keep in mind that there is a huge difference in WAV and MP3 file formats.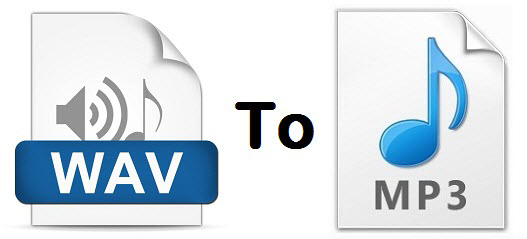 What Is WAV File?
WAV was developed by Microsoft and IBM back in 1991 for Windows 3.1. Its purpose is the simple beep sounds they turned into more captivating sounds like chimes. WAV is copied from RIFF (Resource Interchange File Format) that saved data in small pieces, Apple had their version back in 1988, AIFF (Audio Interchange File Format) they are the equivalent of WAV file.
Technically WAV is one of the oldest file formats there are a lot of advantages especially in recordings and in a professional way. Accuracy, it could reproduce without compromising its original quality from its format. It is simple since it is one of the most basic, it allows you to modify easily like do some editing, so you can use software that is meant for editing.
Though amongst all of its advantages it has a little but impactful disadvantage since it is generally large, that makes it non-recommendable for small devices and streaming.
What Is an MP3 File?
MP3 originally called MPEG-2 from its creator that is named after Moving Pictures Experts Group and was considered the latest and modernized format. It is not as powerful and credible as the WAV file since encoding the audio into MP3 somehow decreases its quality but at the same, its file size is being reduced. The good thing about MP3 since it is its small file size, it may affect the quality but just so minimal that you would not even get to hear the difference.
Part 2. What Is the Best WAV to MP3 Converter?
Using a third-party app like iMyMac Video Converter can save you a lot of time and energy since it is automated and all you have to do is to make a few clicks. From the name itself, iMyMac Video Converter might confuse you that you can only use it for converting videos, it also supports converting audio files that make it more flexible.
There are a lot of third-party apps that can convert WAV to MP3 on Mac, but the features are limited and not as much as you can get from iMyMac Video Converter. To convert WAV to MP3 on Mac using iMyMac, just follow the few, easy, and simple steps below.
Get A Free Trial Now!
Free Download iMyMac Video Converter > Wait for the download to finish

Launch the App > On the main screen select Add Multiple Videos or Audios at the top left side
Upload the file or files that you would like to be converted from your Library
Click Convert Format > Select MP3 on the right side
Press Save > Choose output folder
Click on Convert button and wait for the files to be converted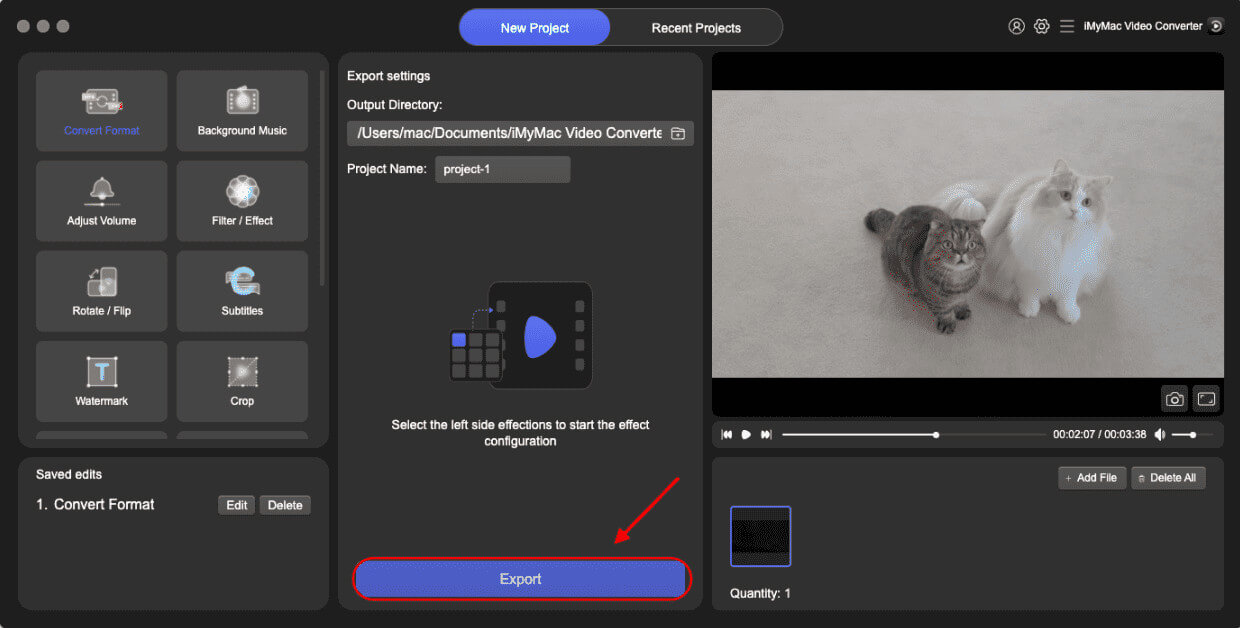 You should already be able to convert WAV to MP3 on Mac by now, so you see how quick and easy it is to use, we would also like to share its additional features that you can take advantage of using iMyMac Video Converter.
Its user interface is easy to use and navigate that beginners can use it without any hassle
It supports various file types to convert, it has almost all of the file format
For videos it allows you to enhance and optimize the quality such as adding some filters and do some editing
You can also create your video since it can cut the videos into two and insert some clips at the middle and add some basic effects
You can upgrade the resolution of the video for better presentation
It allows you to add some subtitles as well as watermarks for copyright purposes
You have full control since you can make a preview of your work
By having iMyMac Video Converter that is an awesome tool with great and useful features could save you approximately 3-4 different apps to install on your Mac, which means you could save those space for some more important files.
Part 3. How Do I Convert a WAV File to MP3 in iTunes?
Yes, you can also convert WAV to MP3 on Mac straight from your iTunes through the file types that iTunes supports are fewer than some third-party apps like iMyMac Video Converter. The process as well is quite long but it will surely give you a good output, so better be prepared and just follow the guide below.
Launch iTunes on your Mac> Select Preferences > Choose General Tab
Select Import Settings > A pop-up window will show > Select MP3 Encoder on the Import Using > Hit OK to save changes
You can choose one or more WAV files like songs from your Library > Select File > Hit Convert > Select Create MP3 Version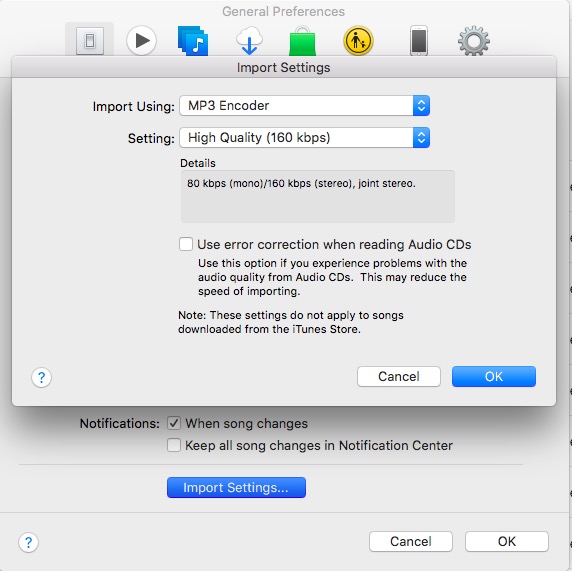 There you go, you should already be able to convert songs to MP3 using your iTunes directly.
Part 4. How Do I Convert WAV to MP3 for Free?
Aside from using a third-party app like iMyMac Video Converter and directly from iTunes to convert WAV to MP3 on Mac, some websites offer free service of converting your file for free. What we needed to warn you on this is before doing this process make sure that your network connection is stable.
Due to it is online converter it will take a lot of bandwidth from your network to accomplish its task, any interruption while its converting may affect the output of your file that could result in poor quality. Poor quality can mean the whole file was not converted so it will be cut in the middle or can make the music inaudible and some parts can be gone.
Launch any browser > Key in on the search Bar "convert WAV to MP3' > Results will show you can select Online Audio Converter
It will redirect you to its page > Select Open Files Icon > Select all the files that you would like to convert > Click MP3 on number 2
You will also see some options that you can modify the quality of the file
Click Convert Icon on number 3 > Wait for the conversion to finish and it will prompt you if your converted files are ready for download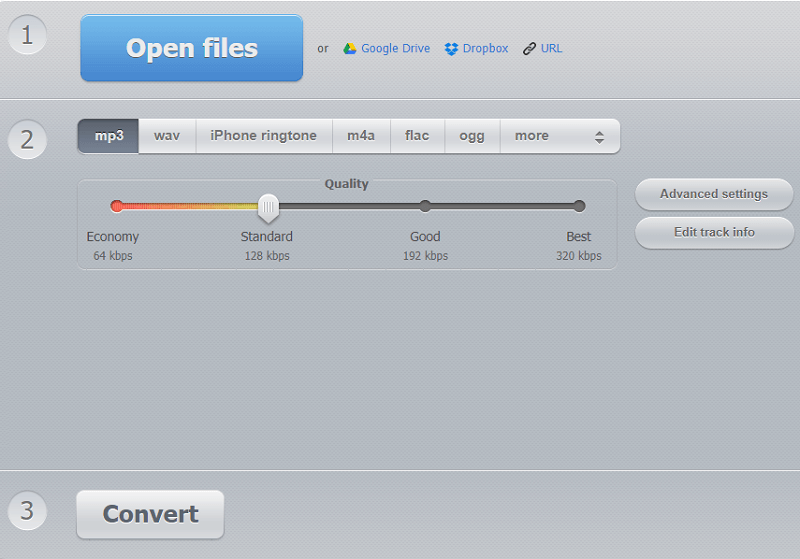 Since these online converters offer their services for free, be ready to see some pop-up ads, banners, and links just make sure not to click anything on those since it could redirect you to some malware.
Part 5. Conclusion
Converting files is pretty easy regardless of the options that you would like to follow, just make sure and take note of all of the advantages and disadvantages prior to the execution. You should now be able to have a few pieces of knowledge on how to convert WAV to MP3 on Mac and you can also convert different files regardless of the format since conversion is the same process.
Though some file formats may not be available with iTunes or via Online Converter that is why we highly recommend for you to have iMyMac Video Converter installed on your Mac. Not only that it could help you convert files may it be a video or audio format, but it also supports large different file types. Also, you have the advantage of having some extra features that will you to edit, modify, enhance, and even create your video.