Videos are all the craze at these times. Almost everybody watches a video every day thanks to the proliferation of social media platforms and of course, the Internet. Thus, it makes sense to know more about the different video file formats. One such video format that's not that popular is MXF. Compared to MP4, MXF is not that famous. However, you may want to convert MXF to MP4 to have a file type that is playable on most devices out there.
This guide will teach you the different tools and platforms you can use to convert MXF to MP4. These platforms, of course, will be able to understand the lingo of your MXF file allowing it to transform the format into other file types. Let's start converting your MXF file!
Article GuidePart 1: What Is A MXF Video Format?Part 2: How Do I Convert MXF To MP4 On Mac?Part 3: Other Tools To Convert MXF To MP4Part 4: Conclusion
Part 1: What Is A MXF Video Format?
So, before we delve into MXF to MP4 conversion tools, let's talk about MXF first. It is short for Material eXchange Format and is a format for video containers that are used for that of the SMPTE standard professional audio and video content. This was made as a digital format alternative to that of real videotape.
It is a video file type that has support for that of metadata and full timecode allowing people to use video content professionally. It is specially used within that of TV broadcasting. This file type may contain various compression formats within that of a single file.
It is a unique feature allowing the MXF file type to be a standard of every digital video format out there. As such, this format can be converted into other popular file types like MOV or AVI. It can be edited and converted by VideoStudio Pro.
Part 2: How Do I Convert MXF To MP4 On Mac?
Do you want to convert MXF to MP4 on your Mac computer? Well, that's easy. You simply have to use iMyMac Video Converter. This is a tool that allows you to convert video and audio files. Conversion formats that are supported are a lot and it's more than enough to satisfy your entertainment needs.
The great thing about this tool is that you can also edit your videos with it. For instance, you can rotate, trim, cut, or crop videos. You can also choose to edit saturation, hue, brightness, and other settings with the tool. Here's how to use iMyMac Video Converter to convert MXF to MP4:
Step 1. Download, Install and Open The Tool
First, you have to get the tool from the official website here. Installing is easy as you simply have to open the downloaded package and follow the instructions on the computer. Then, it is necessary to launch the software after you have installed the software.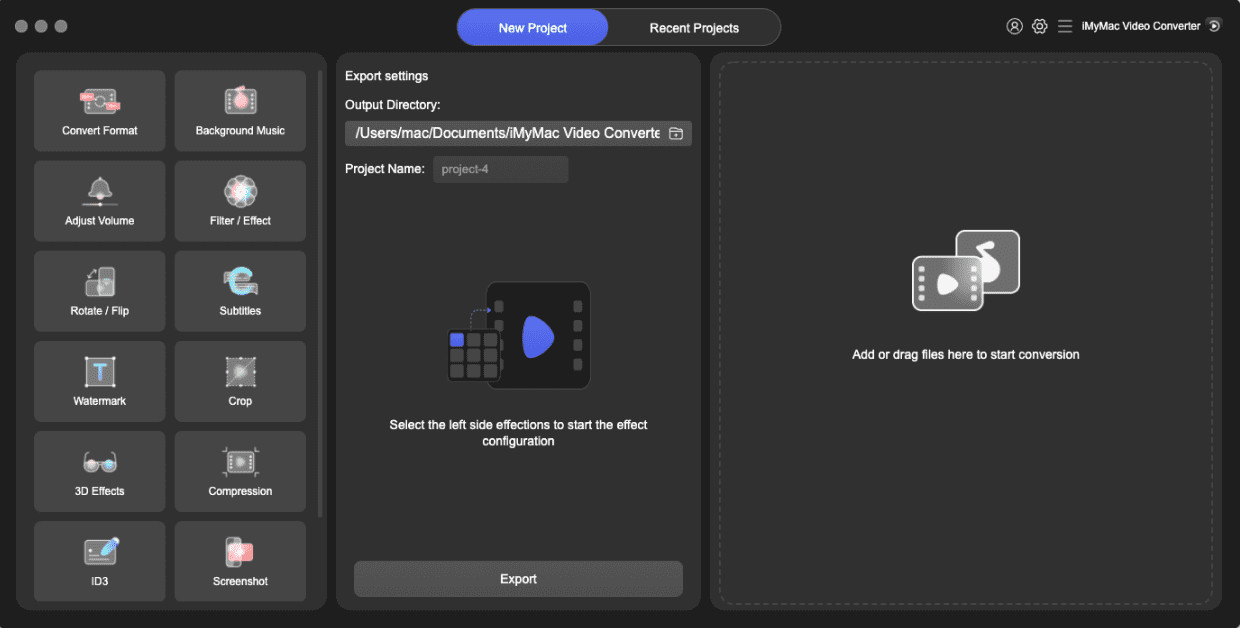 Step 2. Add Files And Choose MP4 Format
Now, add your MXF files by clicking the plus button with the "Add Files" words beside it. Choose the folder where the files are located and open these files. Then, choose the output settings as MP4. Other settings such as resolution can be modified with the interface.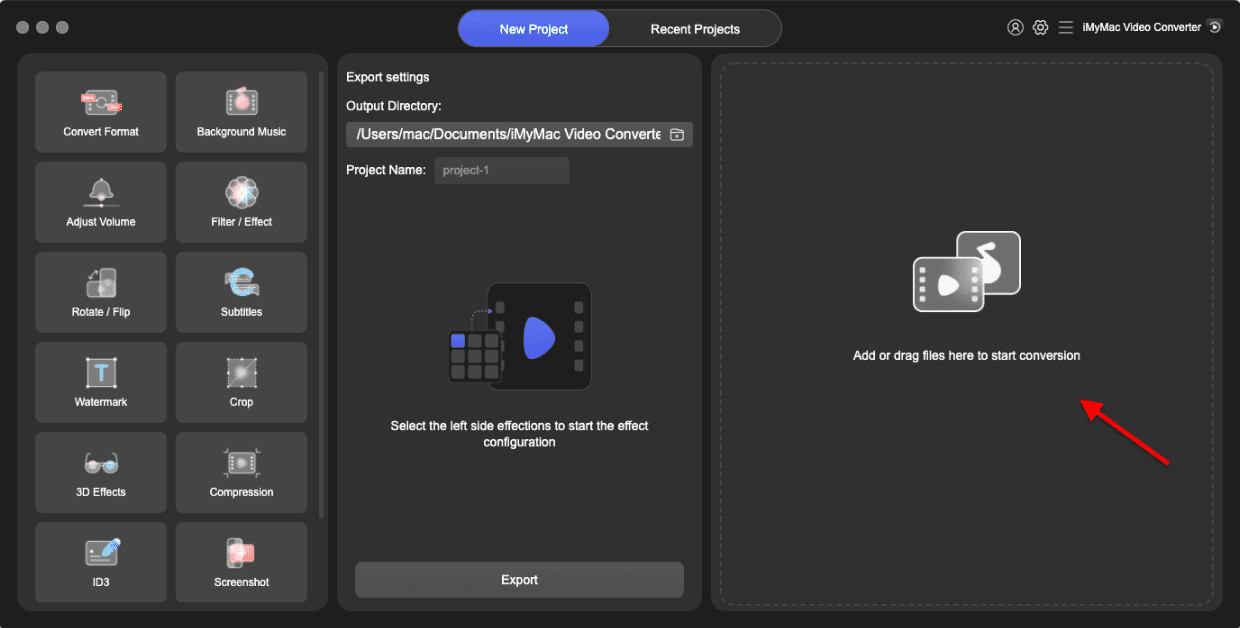 Step 3. Select Destination Folder And Convert MXF to MP4
Choose the folder where you want the output MP4 file to be saved. Then, click "Convert" or "Convert All" in order to start the process. You should wait for the process to be completed. Then, visit the converted file on the destination folder you chose earlier.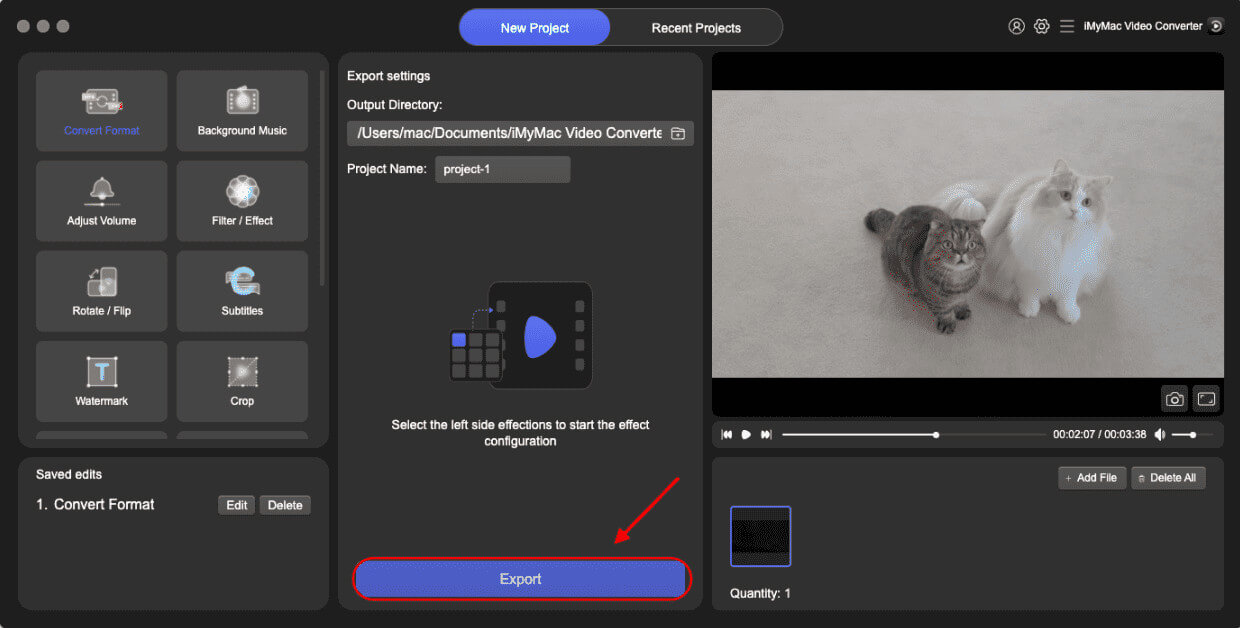 Part 3: Other Tools To Convert MXF To MP4
Tool 01: XMedia Recode
This is the totally free software that allows you to convert MXF to MP4. It is rich in features allowing you to convert various video file formats. You can even modify settings of the output if you want to. Tabs such as Audio and Video can be used in order to modify the settings of your output. This will enable you to modify media parameters including Frame Rate, Bitrate, Color Mode, Video Codec, Audio Sample Rate, and Audio Channels, among others. It can also be used to convert a lot of video files from one format to another due to batch conversion.
Aside from MP4 and MXF, this converter supports M4V, MMF, MPEG-1, MPEG-4, MPEG-2, AVI, TS, and MKV. There are additional features of this tool which include the ability of users to add their own subtitles to their videos. Modifying the type of output stream is possible to specify if you want audio to be put in the output only. Or, you can choose if the output would both be video and audio. Built-in video filters are used to make the videos appear enhanced.
Although the best tool to use is iMyMac Video Converter, XMedia Recode is still the software that gets the job done. It offers the basic conversion tools including additional features that can be useful for other purposes.
Tool 02: FFmpeg Video Converter
This is another free converter for MXF to MP4 and it works on Windows computers. The software is based on FFMPEG and supports a lot of video formats including WMC, AVI, MPG, MOV, FLV, and more. Apart from video conversion of different formats, the tool can be used to optimize your videos for different devices such as Apple TV, iPhone, iPad, Blackberry, and Android. In addition, batch conversion is also supported by the software.
Manual conversion is available allowing users to manually write their own command to finish the conversion process. This is a little complicated for users who are not that "techy" since the command is necessary for converting. Even though this is complicated, it's advantageous as well. It will allow you to choose your video bitrate, frame rate, the output resolution of the video, and modify other parameters you wish to place on your output. All in all, this is a simple video converter allowing you to batch convert your video files.
Tool 03: Aura Video Converter
Aura Video Converter is one of the free converters for transforming your MXF to MP4 and is used for Windows computers as well. With this converter, you can convert multiple MXF files with its batch conversion feature. Before you start the conversion, you can adjust output settings manually including video bitrate, FPS, video codec, and more. Optimizing videos for your devices is possible with the tool as well. Supported devices include Sony, Apple, and Microsoft, among others.
Additional features include placing video effects that are predefined (noise, sharpness, mirror). You can use the trimming tool in order to trim a part of the entire video. Plus, it has a downloader that lets you grab the videos you want simply by placing the URL of the video you wish to get.
Tool 04: WinFF
WinFF is the completely free software that is open source and is made for Windows, Ubuntu, and Debian. It is a tool used for batch conversion and supports a lot of formats including AVI, MPEG, MOV, DV, and WEBM. This converter allows you to modify a lot of video settings including video orientation, aspect ratio, frame rate, and video bitrate. This can be done before the conversion process. Optimizing the output is possible by presets for Xbox, PS3, and iPod.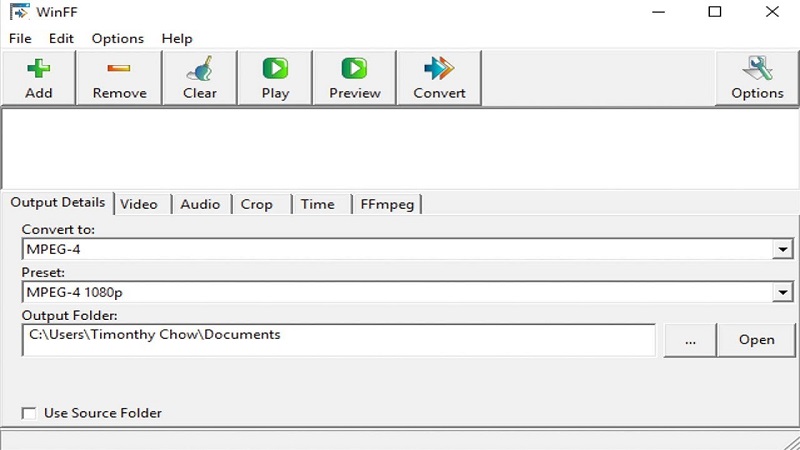 Tool 05: Moo0 Video Converter
Again, this is another MXF to MP4 video converter that is totally free. It works on the Windows platforms. Plus, it's very easy to use when converting MXF, MP4, MPG, WMV, DV, AVI, and OGV formats. Other formats are supported as well. A lot of video parameters can be modified to your liking. These include video quality, frame rate, and resolution, among others. A very handy feature of this tool is its capability to implement batch conversions.
Additional features including testing and minimization of CPU usage. The testing capability allows you to convert a tiny portion of the video so you can check out the output results before converting a large file. The second feature can be activated in order to minimize the amount of CPU or memory used by the tool during conversion. However, this tool is only free if you're using it for personal purposes. It is not made for use commercially. Simple, that's the best word we can use to describe this tool.
Tool 06: Eusing Free Video Converter
As stated in its name, this MXF to MP4 converter is totally free and is best used for the Windows operating system. Similar to others in this list, this is one of the standard conversion software that actually supports a lot of video formats for both input and then output.
Aside from supporting MP4 and MXF, this tool can be used to create videos supported by devices like iPod H.264, iPad MPEG, and PS3 MP4. There are a lot of presets to choose from depending on the gadget you like. In order to avoid wasting your time, batch conversion allows the processing of a lot of video files simultaneously. Formats like FLV, MPV, MPEG, SWF, AVI, and WMV are supported. Plus, it's very easy to use and the interface is pretty simple.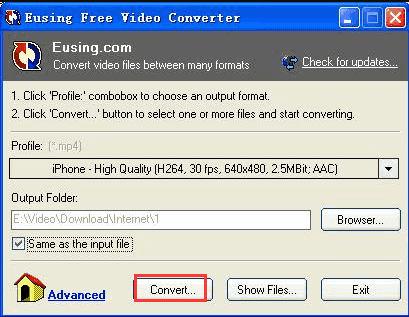 Tool 07: Any Video Converter
This is actually a video converter software that supports a lot of file formats including AVI, MKV, FLV, MOV, WMV, and more. It also allows you to convert MXF to MP4 with its easy-to-understand, intuitive interface. Input videos can be optimized to be converted to various formats supported by devices such as PSP, Android gadgets, iPad, and iPhone, among others. According to the company, it can convert any video file to the next format you choose.
Side panels for Audio and Video allow you to adjust settings such as frame rate, video bitrate, audio channel, video resolution, and audio bitrate. Additional features include a video clipping tool that allows you to cut a part of the video you don't want to include in the output or result. Merging multiple videos into one is possible with this software as well. Any Video Converter allows you to add effects that you can apply before conversion. Plus, it has a built-in downloader where you can place a video's URL so you can grab it for offline use.
However, the features of the free version are limited. Batch conversion is not possible unless you pay for the premium version of the software. However, it's great for conversion and basic editing activities you may want to use to enhance your output files.
Tool 08: Amazing Mac Free MXF Converter
This free conversion software can be used on macOS computers and can convert the MXF files that are captured from professional camcorders. Conversion of MXF files to that of MP4 is possible with the tool. This allows you to enjoy your newly-converted file on multiple devices such as iPhone, iPod Touch, Apple TV, iPad, Samsung, Kindle Fire, LG, Wii, PSP, Xbox, and more. You can even import your videos to that of editing tools such as After Effects, iMovie, Adobe Premiere Pro, Windows Movie Maker, Final Cut Express, and PowerDirector, among others.
Languages supported include English, French, Japanese, and German. Batch conversion can be done with the tool. For instance, you can convert MXF to MP4, MPG, FLV, AVI, M4V, MKV, MTV, FLAC, MP3, OGG, WAV, MP2, OGG, and more on your Mac computer. The interface looks amazingly simple. Plus, it can be understood by anybody. Even an elementary school student can use it. The downside? It has a watermark on the videos you convert. However, you can upgrade to the paid version to remove the watermark.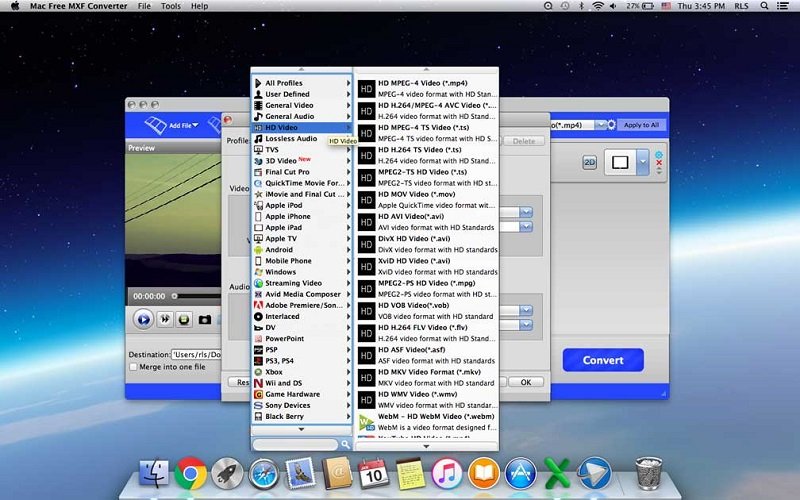 Part 4: Conclusion
MXF is not a popular video format among average users. However, for professional video editors and for those in the film industry, this is a widely-used video file format. As such, the average guy may want to convert MXF to MP4 to be able to use it in a variety of devices.
We have recommended nine different tools for you to do this. However, there's one clear winner, iMyMac Video Converter. This tool is very easy to use and supports a lot of file formats. Plus, it has video editing capabilities as well. Grab iMyMac Video Converter now and enjoy watching your camera films on the MP4 format!