Sierra vs. High Sierra, to upgrade or not? High Sierra (version 10.13) is the fourteenth major release of macOS, considering to compatibility and security, you'd better upgrade to the MacOS High Sierra. Moreover, the latest version will be better because it has an improved file system.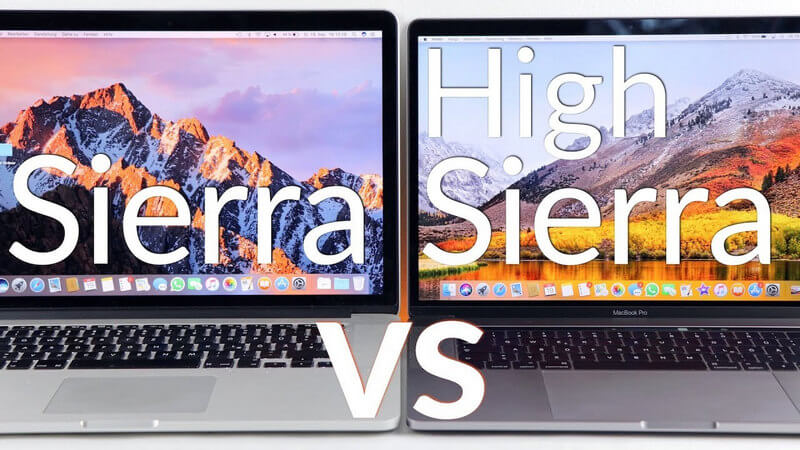 Contents: Part 1. Is It Worth Upgrading from Sierra to High Sierra?Part 2. Sierra vs. High Sierra: What's the DifferencesPart 3. Tips before Upgrading to High SierraPart 4. In Conclusion
People Also Read:Why Is Safari So Slow? Fix Safari Slow to Load!2 Solutions to Delete Temporary Files.
Part 1. Is It Worth Upgrading from Sierra to High Sierra?
Sierra vs. High Sierra: should I update to High Sierra? Sometimes we fall in love with the recent iOS upgrade that we do not want anything to change.
But there are times when you are in dire need of an upgrade because of so many bad features and bugs on the current version you are on. Whatever case you are in, this post is definitely for you.
The macOS 10.13 High Sierra is now available for download and install. Since its release last September of 2017, it is packed with features that everyone is now talking about.
However, some users are planning to keep their older version rather than upgrade. So which do you think is better between macOS Sierra and macOS High Sierra? Let the OS battle begin!
Part 2. Sierra vs. High Sierra: What's the Differences
If you would ask me, I would definitely upgrade to the MacOS High Sierra not because I think it is great but for reasons of compatibility and security.
We know how cruel Apple sometimes is when it comes to upgrades, some applications and software may not be fully compatible with your OS unless you force upgrade.
Now that we are clear on that matter, we will, however, strip each OS on their features, capabilities, and performance.
Although there are many users who complain about the new High Sierra, here are the features that could convince you to upgrade:
Sierra vs. High Sierra: Improved File System
In the battle between Sierra and High Sierra, of course, the latest version is way better as it features an improved file system.
After quite some time, Mac was using the System 8 to smooth run our documents and directories however during the announcement at the WWDC, a new file system (APFS) will be coming.
The new Apple File System will be on advanced 64-bit architecture which will make common tasks perform faster. This allows you to copy files to a new location without leaving traces behind.
It also boasts of heavy security with data backups, built-in encryption, and crash-safe protections. The APFS also works with SSDs so when you upgrade, it will automatically be converted from HFS+ to APFS.
Sierra vs. High Sierra: Smarter Safari
With MacOS High Sierra, Safari gets a tweak and will be the most promising web browser ever. According to Apple, it has 80% faster JavaScript performance as compared to Chrome.
With the new MacOS High Sierra, your Safari browser will have maximum protection which will identify advertisers that track your online behaviors and remove cross-site tracking data.
Autoplay will be smarter too if you are annoyed with videos playing automatically on Sierra, now with the new release, it will detect and block sites playing the audio and automatically pauses for you.
Sierra vs. High Sierra: Enhanced Photos
If you are fond of using the Photos app on Mac well you are most probably excited with the features on better organization, looped Live Photos, and new Memories categories.
People identification is also a big highlight on the new update plus the cross-device syncing options.
The best part is, it offers built-in editing tools and not just simple tools but powerful pro-level tools. You can choose and edit the colors, contrast, curve pallets, and of course filters.
Sierra vs. High Sierra: Better Graphics
Graphics is the most-awaited update on High Sierra since it boasts of the Metal 2 with new and high-level API tools for developers. Metal 2 is the improved technology around the GPU setting which promises to be a game-changer.
It also boasts of the interactive virtual reality experience which will work with the HTC Vive and Unreal Engine for VR.
Sierra vs. High Sierra: High-Efficiency Video Coding
High-Efficiency Video Coding (or H.265 for short) is a new system which compresses video to 40% more than the H.264, which is the current video standard.
This means videos will play smoother plus in ultra HD and will use less space.
Sierra vs. High Sierra: What about the 32-bit Issue?
As per Apple, effective January 2018, all the new apps submitted by developers to the App Store must be 64-bit apps. All updates must be 64-bit by June 2018.
Eventually, 32-bit support will no longer exist in macOS, if you have old software that you would like to use and don't want to update, you might be in trouble. It is because these apps are 32-bit apps and won't work High Sierra.
Part 3. Tips before Upgrading to High Sierra
Now that we already understood the features of the new MacOS, I bet you are changing your mind about the decline for the update.
Since MacOS High Sierra is now publicly released, Apple developers are now fixing related bugs and are trying to make everything work out as they promised.
Get A Free Trial Now!
Before heading over to upgrading, remember to optimize and clean up your Mac to make it ready. Remember you need to have enough space for the new version. This means you may have to remove your Mac's purgeable space with a reliable tool.
Here are the important things you need to do before upgrading:
Backup Important files.
Remove all junk files. We'd better use cleaners to remove all the junk files. With this, I strongly recommend using iMyMac PowerMyMac. This program will help you automatically clean all sorts of junk files in just a few minutes.
Update all apps
Erase Large and Old files. Again you can use PowerMyMac to figure out which are old files and easily locate them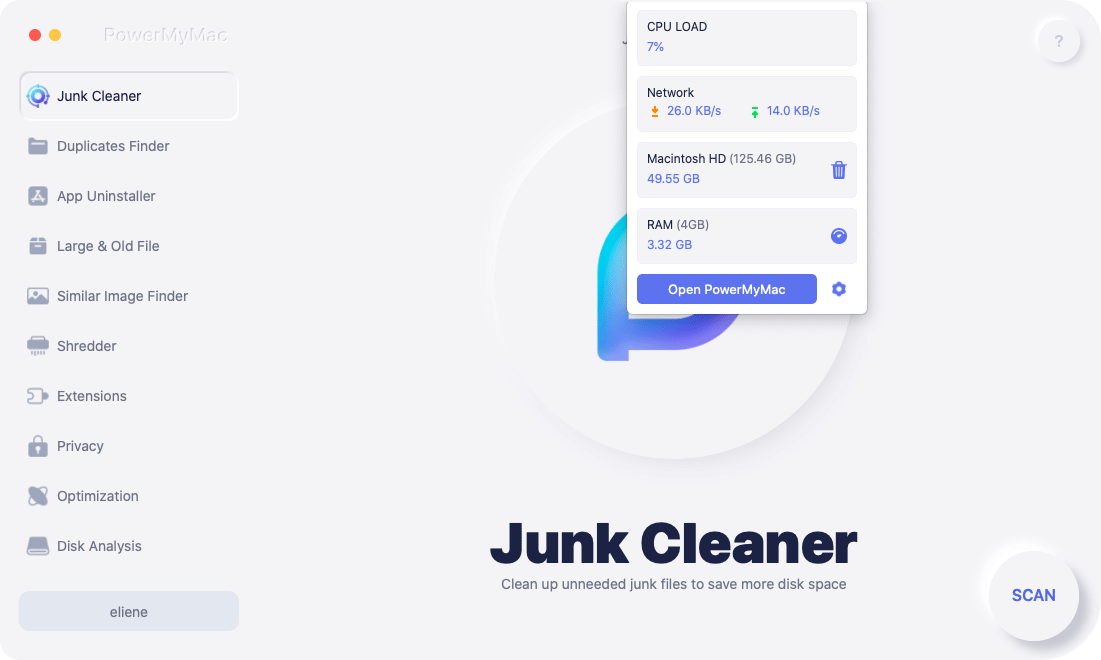 After thoroughly cleaning your Mac, I guess it's time to head on for the High Sierra. Go ahead, click that upgrade button.
Part 4. In Conclusion
Now that we are clear on what is better between Sierra vs. High Sierra for your Mac, I guess you are all for what is best only for your device.
Even if you cannot easily let go of the older version due to some apps you fell in love with, surely you can find better and improved features with the new High Sierra.
In case you need help with cleaning and removing junk files on your system, download PowerMyMac. This will get rid of 500MB of junk files for free! Share it with your friends who are planning to upgrade too!
Get A Free Trial Now!