Some cleaning tools like CleanMyMac are very important and very essential for users who run a Mac computer. Apple has a shortage of cleaning tool equipment and it has been an issue for a long year. Getting anxious to some users looking for the right utilizing tools to free up the purgeable space on Mac.
There are some who are looking for a CleanMyMac alternative due to its high price. What's the best tool to use for your Mac? Here are the best answers that will change your mind to pick the proper tool. Luckily there's a lot of wealth tools that are available now in the market.
This article will gather you the best option to CleanMyMac X alternative. Stop your device looking for the best speeding and boosting tools around. We provide you all the best choices when choosing the tool to replace CleanMyMac.
9 Best CleanMyMac X Alternatives
PowerMyMac
CCleaner
OnyX
AppCleaner
Disk Inventory X
Smart Mac Care
MacBooster
DaisyDisk
MacFly Pro

Contents: Part 1. Is There a Free Version of CleanMyMac?Part 2. What is the Best Alternative to CleanMyMac?Part 3. Top 4 Free Alternatives to CleanMyMac X (Pros & Cons)Part 4. Top 4 Paid CleanMyMac X Alternatives (Pros & Cons)Part 5. FAQ for Choosing Best CleanMyMac Alternatives
Part 1. Is There a Free Version of CleanMyMac?
While other users preferred to choose CleanMyMac as for cleaning their Mac device, some do not take off satisfactory the reasons why users choose CleanMyMac alternative is it's more pricey, unlike other useful tools with the same use and features.
They say that it can clutter your Mac to some degree. But using a reliable tool with the equal use of CleanMyMac that doesn't need to be an eager resource app, maintain your device, and won't cause you any issue. Chances, why you're here, is you're looking for a CleanMyMac alternative and you're tired of choosing which one is the best to use for your Mac.
CleanMyMac is a paid cleaning tool that needs a subscription to unlock all its features. There is a free trial that could be available but has limited features, meaning you can't access their features if you did not pay the cost of the application.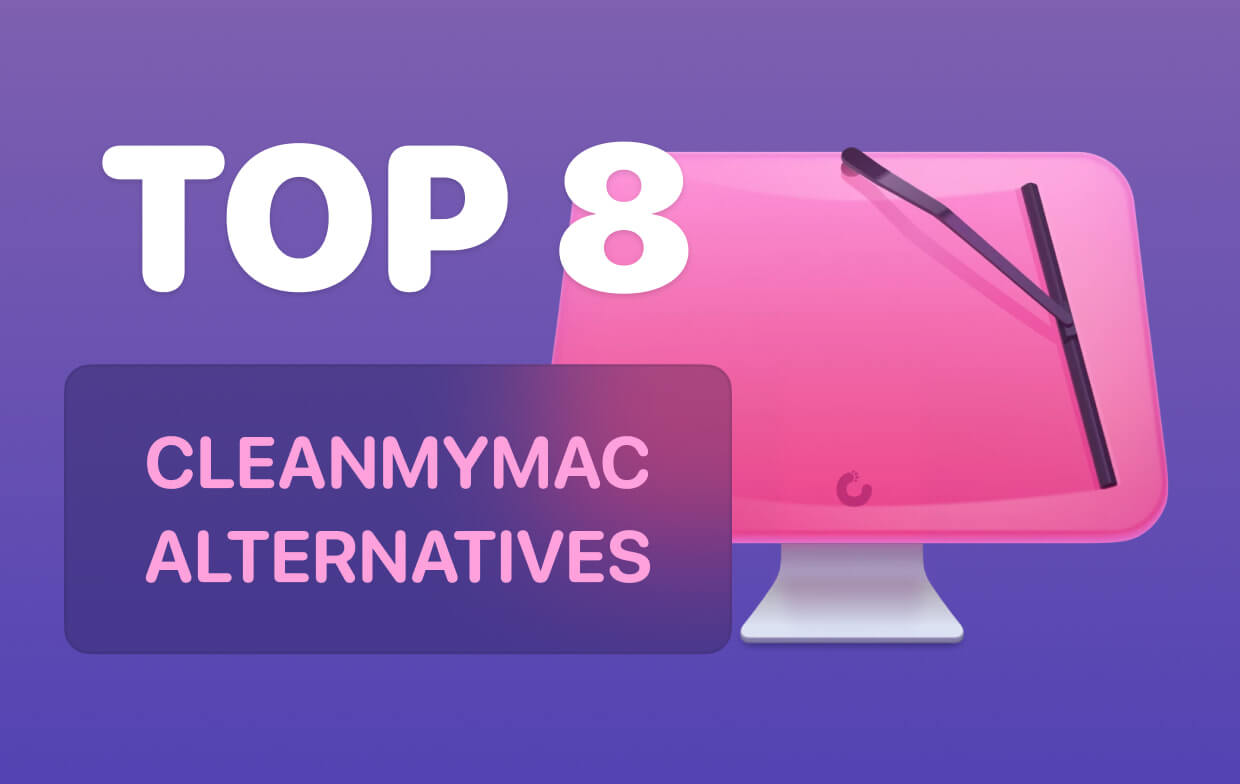 It has a shared trial limit for up to 500 MB only, so if you reach the said limit it will automatically disabled. So if you want to know more about which one is the best CleanMyMac Alternative just keep reading this article we will indicate here what you want to know more about this.
Part 2. What is the Best Alternative to CleanMyMac?
It is very necessary to always have a clean Mac. Owners might also consider whether to not really need to use a cleaning tool to clean out your Mac.
A few believed that computers will benefit when tidying up your Mac device. But since there are several more available methods to help the Mac, users go a long way to keep their computer safe and well protected like the iMyMac PowerMyMac it offers a lot of best features that you can have for a cleaning tool. It is proven and tested anywhere.
* PowerMyMac is made 100% safe to use, it is also completely notarized by the Apple company.
Why the PowerMyMac is the best alternative to CleanMyMac? This Mac cleaning tool enables your Mac to feel like always new. Here are some if the main features of this powerful Mac cleaner:
Junk Cleaner: Find & clean all kinds of junk files;
Similar Image Finder: Quickly locate & remove similar images;
App Uninstaller: Uninstall apps completely with related files and caches;
Duplicates Finder: Delete duplicate photos, documents, videos, folders, etc;
Large & Old File: Find large or out-of-date files on Mac;
Privacy: Clear all browsing data to protect users' privacy;
Extensions: Manage extensions, plugins, startup items, proxy, or services;
Shredder: Permanently erase the files with safety assurance;
Optimization: Optimize Mac with features like Flash DNS or Free Up RAM;
.......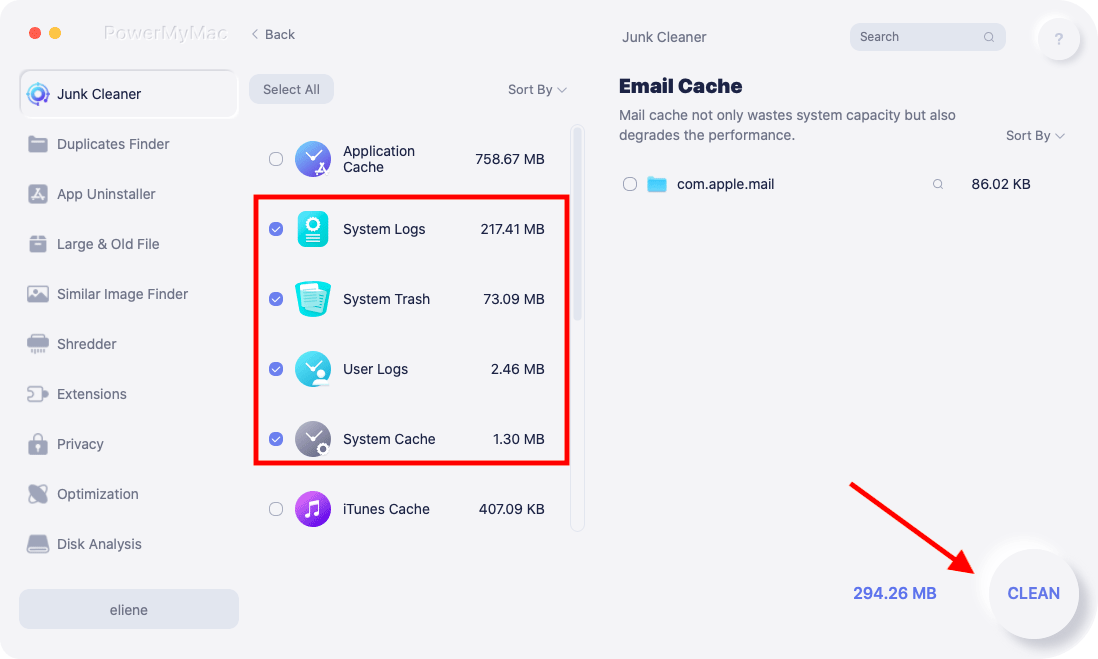 This tool can be easy to use too. Up to 99 percent of clients believe that it is incredibly convenient for them to have PowerMyMac installed on their Mac computers. It is believed that if their Mac is sluggish or needs to be clean, PowerMyMac will certainly be responsible for cleaning up the Mac after simple advances have been made
Not only cleaning without charge after purchase. PowerMyMac can also search as snappy as it is conceivable to efficiently tidy up your Mac garbage.
This CleanMyMac X alternative tool will do all the things for you to clean and speed up your Mac. The whole software program would greatly improve your Mac computer without affecting your personal documents when cleaning up both useless and unneeded data you have on your Mac.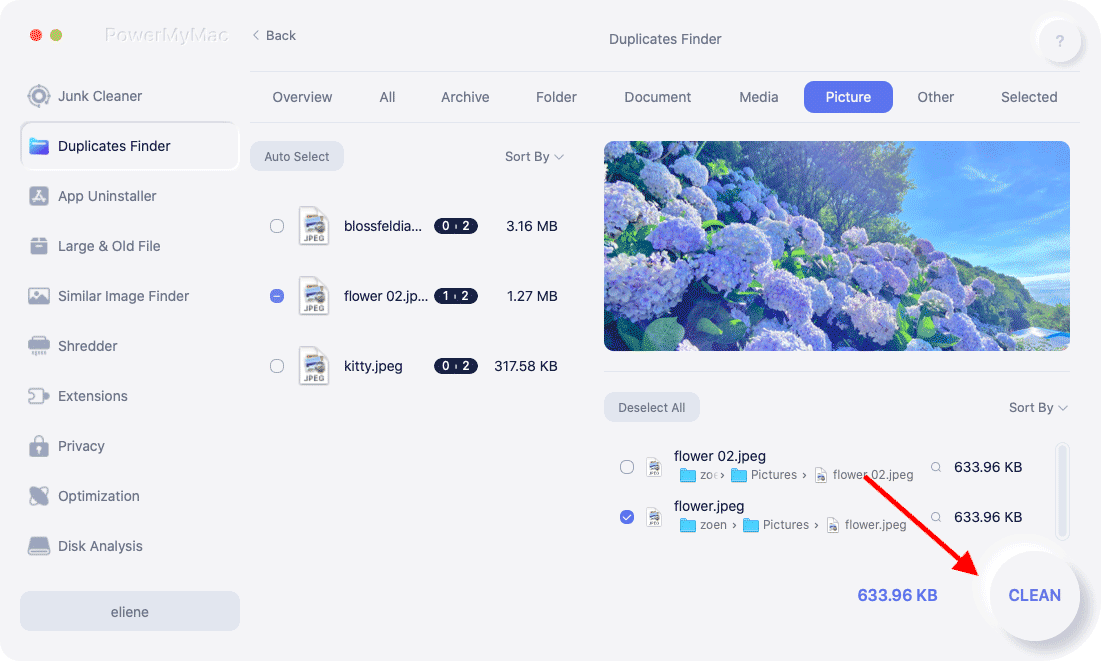 Part 3. Top 4 Free Alternatives to CleanMyMac X (Pros & Cons)
1. CCleaner
Speaking of the type of cleaning named CCleaner, stuff that has been on the market for several times and seems to have a stellar success for such a unique advantage. If you've been searching for anything that could tidy your device periodically or alert you as you're going to download stuff strange, this would be the proper location before being. Start by looking at what you'd like to learn with CCleaner.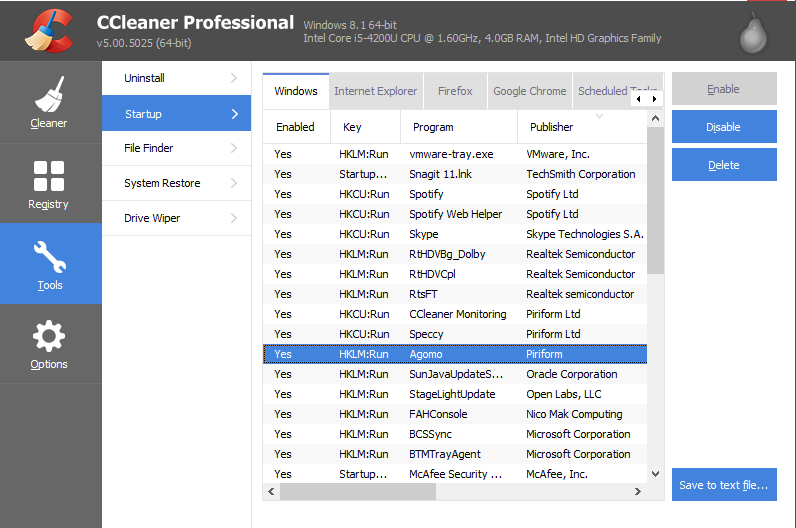 Pros:
Have a really excellent name in terms of cleaning.
This is affordable.
Simple and easy to use.
Good features.
Cons:
Often it interrupts other applications.
Includes permission.
Many configurations are dangerous for customers, or users who are not skilled using Mac computers.
2. OnyX
No need, in general, to delete caches and download history from the systematic and efficient way they access the computer. This program doesn't need too much more room initially. Those same data can create issues with your web browser unless left unchecked for some time. In fact, your cache data contains lots of storage, several of the alternatives could be Onyx Cleaner for computers. Onyx seems to be a lot simpler than any automated things. What would be more interesting, they shouldn't have to spend much money on that benefit.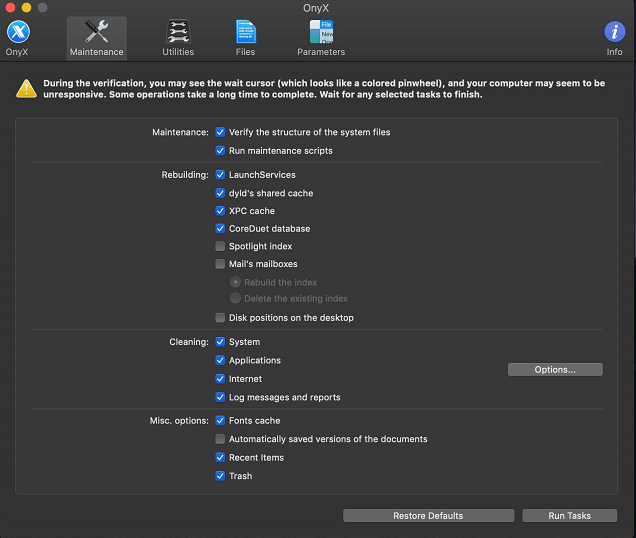 Pros:
Free of price.
Automated Controls.
Low cost and easy repairs.
Good maintenance.
Cons:
With specific MacOS versions, different variants are provided.
Not every version has a user-friendly interface.
3. AppCleaner
AppCleaner is a minimal program that helps users to fully remove unnecessary applications. Updating a program allocates a quantity of data inside the network, by using the capacity for its disk. AppCleaner can identify so many tiny items as well as it is easy to uninstall it. Only decrease the program to that same AppCleaner tab. Users can find specific documents so you can erase these by holding the delete key.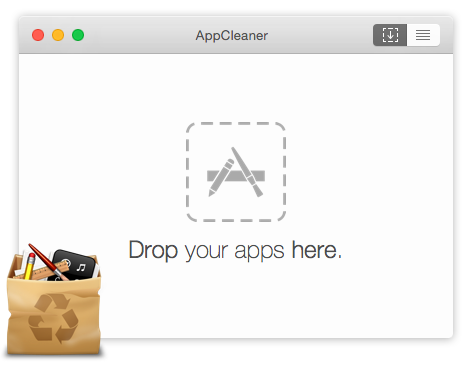 Pros:
Limited layout
Scan throughout the chart
Prevents critical information for the device.
Cons:
Difficult to remove security of device software
Doesn't really enable for rational choice
Inaccurate updates
4. Disk Inventory X
Disk Inventory X is indeed a disk Cleanup tool for Mac OS. It displays directory quantities in a specific systematic manner named "treemaps." If you already asked if certain sufficient storage capacity is lost, Disk Inventory X can enable you to identify the whole problem.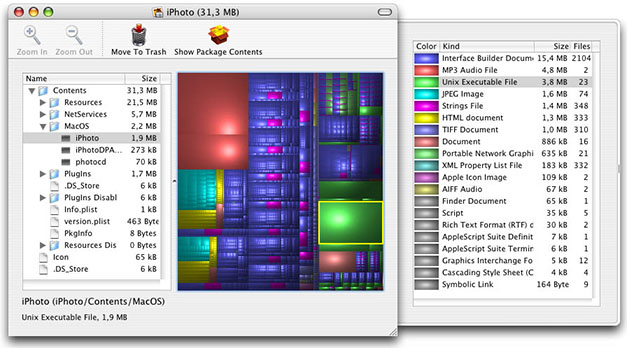 Pros:
Open and accessible.
It is also completely free and published under the GPL.
Operates in the extreme mountain range and beyond.
Gives the option of analyzing the entire drive or only a particular directory.
Allows the drive to be sorted by size.
That method, you will figure out how much more of the storage is consuming.
Cons:
Collapses on the Sierra whenever the panels are adjusted.
Part 4. Top 4 Paid CleanMyMac X Alternatives (Pros & Cons)
1. Smart Mac Care
Smart Mac Care is a highly developed Mac cleaner that verifies and takes away viruses like malicious software, malware, and ransomware quickly and effectively.
Each panel recognizes and destroys most other kinds of risks that significantly reduce malicious attacks and malfunction. This often removes your computer by deleting garbage data, cache files, system logs, and much more. Just a few steps, and then you can regenerate tons of storage
Pros:
Specific format process
Regularly modified repository of threats
Desirable application
The quick replacement warranty for 60 days
100% risk-free
Cons:
Promoting for several other goods
A total absence of customization
Less general functionality
Price:
Special download price of £39.95
With disk analysis tool of 75% discount
2. MacBooster
The one-stop Computer cleaning software that tidy up Twenty kinds of unnecessary files and delete Mac viruses and malware to safeguard every Mac Computer. MacBooster 8 can optimize Computer hard disc, address disc authorization concerns, and repair Mac storage that could help improve your Mac 's efficiency.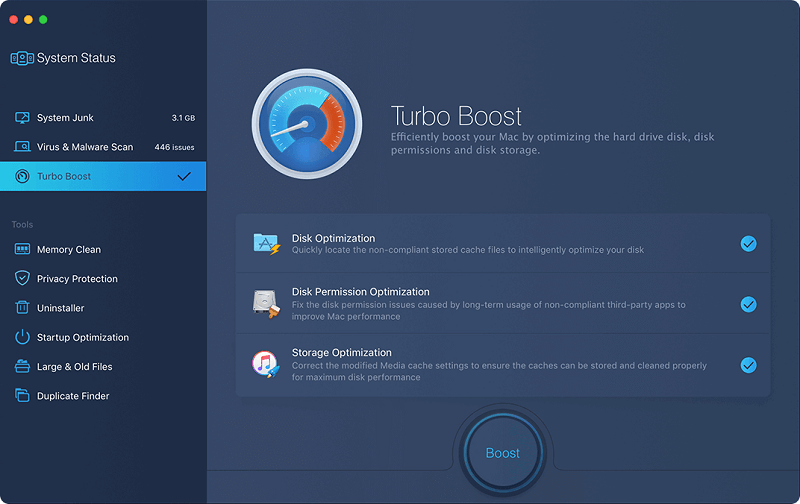 Pros:
MacBooster has a smooth Interface which is convenient to always go with. Indeed a user will have no difficulty discerning this design.
This eliminates a few gigabytes for redundant information in a much more brief period which lets yourself restore important hard drive space.
Efficiently scans then extract backup files in such a structured way.
Cons:
Commercial pop-ups are becoming a MacBooster 8 performance problem for several computer users. But as always, it 's essential that users install MacBooster from its company portal.
There have been a number of software packages that only mimic those that have already been established-in in computer analysis techniques.
Price:
MacBooster is providing a special test, however, after the trial, users would have to subscribe to a paid membership. That cost 59.95 dollars.
3. DaisyDisk
It is a paid data storage analyzer on MacOS. It presents a visual comfort lighting schematic of resources on a computer to help you locate or remove huge datasets. You could access excerpts with documents with Brief Glance. This often enables the customers to look very closely at the directory throughout the Finder and remove it or transfer it to another spot.
Pros:
Easy button controls with touch-based functions improve efficiency.
Utilizes straightforward-to-understand, click and drag systems
Users can search Star files and documents, often
Recaps and keeps content safe before users press Disable
Cons:
Its specific features can annoy the Apple users who demand with an all-in-one performance remedy.
Does not show authorized individual details, such as the period generated or the schedule previously accessed, or it has been changed
Also has various different-step file reduce the concentration
DaisyDisk doesn't really store the details on the inspected drive that needs a check each moment you open it.
Price:
9.99 dollars
4. MacFly Pro
MacFly Pro is a quick but efficient Mac cleaner that usually focuses on the Computer which maintains it's very well-being. The software removes application and device files, missing user details as well as unused content. MacFly Pro often controls old data and digital copies on anyone's computer, as well as uninstalls seldom utilized applications.
Pros:
Ideal for newcomers, right?
Non-invasive
Instant scanner and dusting affirmations
Equal Pricing
Cons:
Refused to implement in-depth functionalities
Short-term trial
Price:
Start with $4.82/month
These are the examples of the Cleaning tool that you can use as a CleanMyMac alternative. You can choose which one is the best that will suit your taste to install on your device, that will keep your Mac well protected.
Part 5. FAQ for Choosing Best CleanMyMac Alternatives
1. Does Mac Need a Mac Cleaner?
Mac really does need to keep routine! If you're not trying to organize and to disinfect the file types as you get further, your hard drive may be packed of subscription, database cache memory, unnecessary images, directory duplicates, and several other virtual debris hedgehogs.
This can be revealed in sluggish results, the disturbing buzzing disruption from either the machine vents, and also the infamous highly driven of both the computers.
2. What Mac Cleaner Does Apple Recommend?
Apple won't recommend any Mac cleaner since they're all third-party tools. But you can take advantage of the benefits of the top Mac cleaners and choose a safe one to proceed with.
We recommend you use iMyMac PowerMyMac because it is fully notarized by Apple and is 100% safe to use.
3. Any Free Alternatives to CleanMyMac?
The above list can be used as a free CleanMyMac Alternative: CCleaner, OnyX, AppCleaner, Disk Inventory X.
4. How to Choose Safe CleanMyMac Alternatives?
It has to be a One-Click tap that can speed things up the computer. Magically search the useless documents and keep them clean that would save the treasured data storage of computers. They can also secure confidentiality against plugins. Immediately finding a significant feature or redundant documents on everyone's computer which is in a convenient manner and a smart choice.