You might have searched the web already by looking for step-by-step instructions on how you could uninstall Ubuntu on Mac but not so many articles written about it. There is a big possibility that you have landed some community pages that has a question and answer from different Mac users but hesitant to try it since these are just people who use a Mac. This always happens when you want to uninstall apps from your Mac.
In this article, we will share all of the possible ways to uninstall Ubuntu on your Mac easily and we have collected it for you. We will also share with you what we know about Ubuntu also possible reasons why users like you install them on their Mac and uninstall Ubuntu afterward.
Contents: Part 1. What is Ubuntu?Part 2. How Do I Completely Remove Ubuntu?Part 3. How to Uninstall Ubuntu on Mac Manually?Part 4. Conclusion
Part 1. What is Ubuntu?
Ubuntu is an operating system that is open source and made from Linux that allows you to have the freedom and the great thing about it is does not cost you anything. You can use Ubuntu totally for free, though some users have been reported that there are times that they need to pay a very small price to gain their full freedom.
It contains thousands of software that covers applications for standard desktops, it could include word processors, spreadsheets, web servers, internet access programs, programming languages, and email software.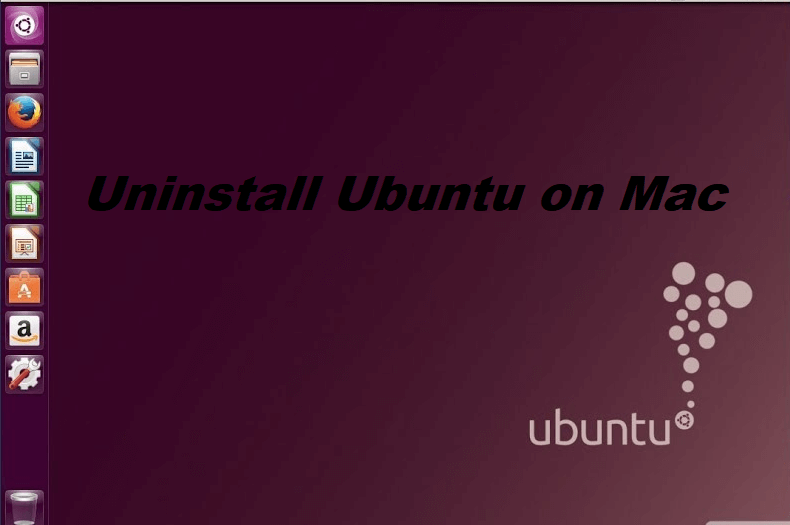 Why Mac Users Install Ubuntu?
This is mainly for advanced users and since you are reading this you are also one of them that needed just some bit of assistance. Users may need to have programs or software that they need to use whether for personal, school, or work use that is not compatible with macOS and works only with Linux. But most of the macOS users do not recommend everyone on installing Ubuntu unless there is a big need since it can sometimes affect the system's performance of your Mac.
We will now share with you the different ways on how you could uninstall Ubuntu on your Mac, you can choose whichever you think will work for you.

Part 2. How Do I Completely Remove Ubuntu?
By having Ubuntu on your Mac can be a little heavy for your computer since you already have macOS installed. As you have noticed probably you have experienced some downtime, lag time, and decrease in speed of your Mac while Ubuntu is installed.
You may use iMyMac PowerMyMac to get rid of the other files that are heavy for your Mac caused by Ubuntu to free up space and optimize your Mac's performance.
Get A Free Trial Now!
Want to use PowerMyMac now? Just have a free trial and install it on your Mac and see how it can uninstall Ubuntu on Mac completely:
Launch PowerMyMac on your Mac and you will see your Mac' System status.
Choose App Uninstaller on the left column and click Scan to allow PowerMyMac to find all your apps on Mac.
After scanning, select Ubuntu from the list of the scanning results as well as its related files.
Then click Clean to uninstall Ubuntu and wait for the cleaning process to complete.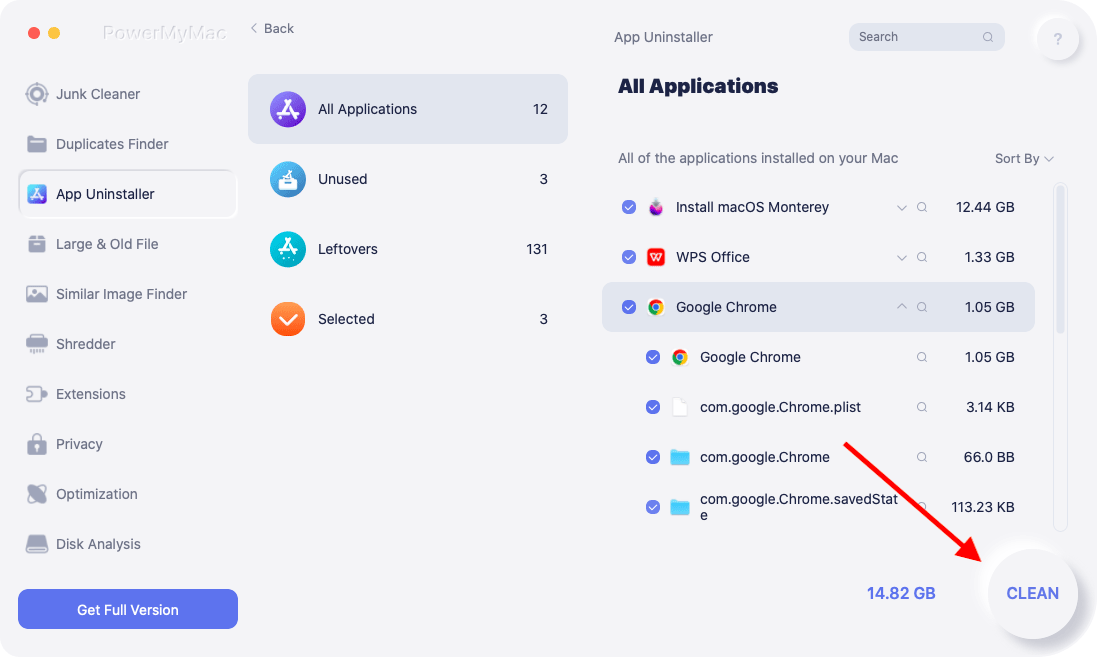 Benefits of PowerMyMac:
The user interface is easy to understand and even beginners can use it and it allows you to use its full features up to 500MB for free
Clean all sorts of junk files such as system logs, user logs, iTunes, and Mail Junks
It also allows you to uninstall the software or apps from Ubuntu and its related files
Scans your Mac fast and show you large files and old files that you can put on your backup files to free up some storage on your Mac
You can also protect your privacy by cleaning up the cache and cookies of your browser at the same time to avoid tracking cookies
Part 3. How to Uninstall Ubuntu on Mac Manually?
Install a New/Different OS
If you have been using Ubuntu as your main operating system, what you can do is to install a different or new operating system on your Mac. But note that by doing this action, you are just putting another operating system on top of an operating system and both of their weight is still on your Mac. This could affect the performance of your Mac since it will take a lot of room for storage if you do this, it could slow down your Mac and experience a lot of lag times.
Uninstall Ubuntu by Using OS-Uninstaller
This is another way of uninstalling Ubuntu on your Mac, it could also remove the traces of Ubuntu from your Mac as well.
NOTE: By removing Ubuntu it will also delete files that are inside Ubuntu, you might need to do some back up before you uninstall Ubuntu.
Quickly Log-in on Ubuntu> Press Ctrl + Alt + T to launch the Terminal App
Install the Uninstaller by keying this command "sudo add-apt-repository ppa:yannUbuntu/os-uninstaller"> Hit Enter
Key the command "sudo apt-get update; sudo apt-get install -y -os uninstaller $$os-uninstaller" > Hit Enter
Select System > then select Administrator on the list > Click OS-Uninstaller
Choose Ubuntu> Select Apply > Restart your Mac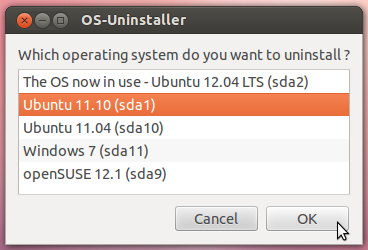 At this point, you should already be able to uninstall Ubuntu on your Mac but deleting Ubuntu as a whole sometimes does not guarantee to delete its software or applications.
Part 4. Conclusion
By collecting all the possible options on how to uninstall Ubuntu on your Mac, your problem should already be resolved by now. Ubuntu is a great system that users can utilize especially it is free of charge and since it is an open-source there are no limitations.
Get A Free Trial Now!
Having Ubuntu on your Mac could take a lot of space and affect the performance of your Mac, so once you remove Ubuntu make sure that its software and applications are removed as well. Use iMyMac PowerMyMac to monitor the status of your Mac and also to help you get rid of the unwanted files, trash files, and applications that you no longer need.