Safari is already a browser that has full features, just like other browsers it has its security features like private browsing, an anti-phishing filter, and its most advanced feature is the pop-up blocking.
Safari's default browser is Google, but you can change safari search engine since it also has yahoo, Bing and DuckDuckGo.
Here are some guides to follow if you want to:
Change your safari's default browser if you are not satisfied with its default browser
Also, if you would like to use multiple search engines to have some options every now and then
If Google, Yahoo, Bing, and DuckDuckGo is not part of your preference on how to use a different browser
Plus, some additional good to know information about browsers and basic troubleshooting in case of errors
Article GuidePart 1: How to Change Safari Search EnginePart 2: How to Fix Safari Search Engine Changed by Itself and Other ProblemsPart 3: Top 5 Other Browsers to Consider on MacPart 4: Conclusion
Part 1: How to Change Safari Search Engine
As above mentioned, there are a couple of things that you could do on your Safari and here is the list of what you could do and how to do it.
Change the Default Search Engine
If you would like to experience the other search engine available in Safari you may try these steps below:
Launch Safari if the icon does not have a shortcut on your desktop, Click on Spotlight (the icon with magnifying glass image on the menu bar at the top right) then key "Safari" to open
Select the tab that's Safari located at the menu bar top left part
It will show a dropdown list then select Preferences
A new screen will open that will show the Settings then select the Search icon
On the options below select the first one with Search Engine, open the Menu then a list will show Google, Yahoo, Bing, DuckDuckGo and Yandex
If your current default browser is Google you will see a checkmark beside it, to change it just select the other browser on the list
Close the screen since it already saved your changes

To do a test run, you can close your Safari and then re-launch it, if it did not work on the first try do the steps again and make sure to close opened safari before opening testing the new one.
Use Multiple Search Engines
Each of the different search engines its functions are almost the same, but some of the search engines have some additional features that the others may not have. If you would like to browse using more than one search engine you can do so.
Its also a way of not compressing all your browsing in one search engine, also some websites work better on different browsers.
If changing your settings seems a long cut, what you could do is to simply launch the homepage of your preferred search engine then start browsing there.
Adding Search Engine in Safari
On the preferences on Mac, we won't be able to add a new browser on the list, but there is always a workaround, what you can do is to use the URL bar
You can use a different browser like Google Chrome or Mozilla Firefox it's a bit more user-friendly to support your searches.
Add the Chrome or Firefox extension on Safari.
Go to the search engines homepage, this could be an extra step but what you can do is to set the search engine of your choice as your homepage, so when you open your safari its already in there.
Here's how to do it:
Launch Safari > Get the URL by searching it on the browser > Select Safari Tab > Open Preferences
A screen will show with toolbars select the General icon > On the Menu List change the homepage to your preferred URL browser > Click Set to Current Page
Close the tab, It will be saved automatically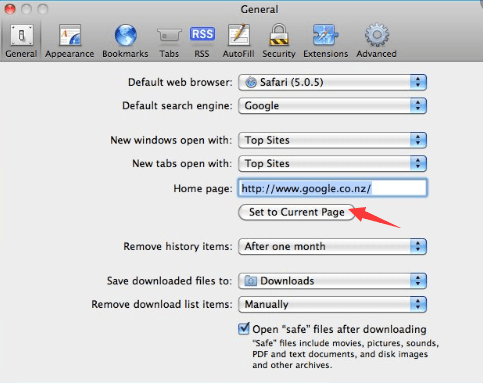 Part 2: How to Fix Safari Search Engine Changed by Itself and Other Problems
You might experience some glitches on your browser, especially if you haven't done a deep clean on your Mac for quite a while.
There may be some cookies and extensions that are causing it. Here are some errors that may happen and how you can do basic troubleshooting to fix the problem:
Search Engine Has Been Changed
Once you modified it or its set-on default there should be no reason for the safari to change by itself, but other triggers can cause it like plug-ins or extensions. Remove extensions using the following steps:
Launch Safari > Safari Tab > Click on Preferences
Go to Extensions icon, it will give you a list of extensions that are currently installed. If there is anything that you are not aware of you may remove it and Uninstall
Close your Safari Browser > Re-Launch Safari and do a quick test
In case it did not work, redo the steps then Reboot your Mac
Browser Not Working
Its quite frustrating when you do a search it just doesn't work, mostly if you are in a rush. Before it gets into your nerves and ruins the day try these basic steps first:
Check if cables are properly connected
If using a Wi-Fi check the connectivity, try using other apps see if it will connect to the internet
Try to reboot Router
Issues with Plug-Ins
If the website that you visit is showing some error with plugins you can try fixing them by clicking on the placeholder button that will describe the issue. Examples can be a Plug-in is blocked, missing or broken.
The website not Opening in Safari
If you already conducted basic troubleshooting like done checking your connectivity but still the website that you are trying to open is not working, you may now consider the following tips below:
Safari can prompt a message of why it's not working, it will also have a guide on how you can fix it.
Be keen on entering the URL or website, make sure there are no spaces and characters that are missing.
Check if the website that you are trying to visit doesn't require a VPN if it does make sure your VPN is enabled.
Try reloading the page.
Check on your network administrator, if you are using a company's network, they might have some firewall that's preventing some websites to be accessed.
You may contact the web developer of the website to see if it's their server that's having an error, or it's not compatible with your browser.
See if your Mac's software is updated.
You might encounter a lot of issues with your browser alone and most of the triggers could be extensions, plug-ins, cache, and cookies. Rather than trying to find out what is causing the trouble, you can use an all-in-one tool that can clean up everything for you like iMyMac Mac Cleaner.
Fix Your Safari Issues using iMyMac Mac Cleaner
Since we have learned about changing the Search Engine Default in Safari everything should work smoothly not unless if you have some issues to fix before Safari would allow you to do that.
It has always been best recommended before doing some modification to perform a deep-clean to make sure nothing will block your way to your customization.
iMyMac Mac Cleaner can detect and uninstall unwanted plug-ins, clean up cache and cookies, extension barriers and make your Mac perform faster. Here's how to use it:
Download and LaunchiMyMac Mac Cleaner from imymac.com > Select Free Download
Once it's installed open it then a list of its features will show on the left-hand side of the screen
First Select System Junk to clean up Junk Files on your Mac then do the Scan
When completed, it will give you a list of junk files that need to be removed click on Clean button > A dialogue box will appear click on Confirm
The screen will show you a summary of how much junk files were deleted and your available storage
Then you may proceed to Uninstaller then follow the similar steps as outlined above and so on.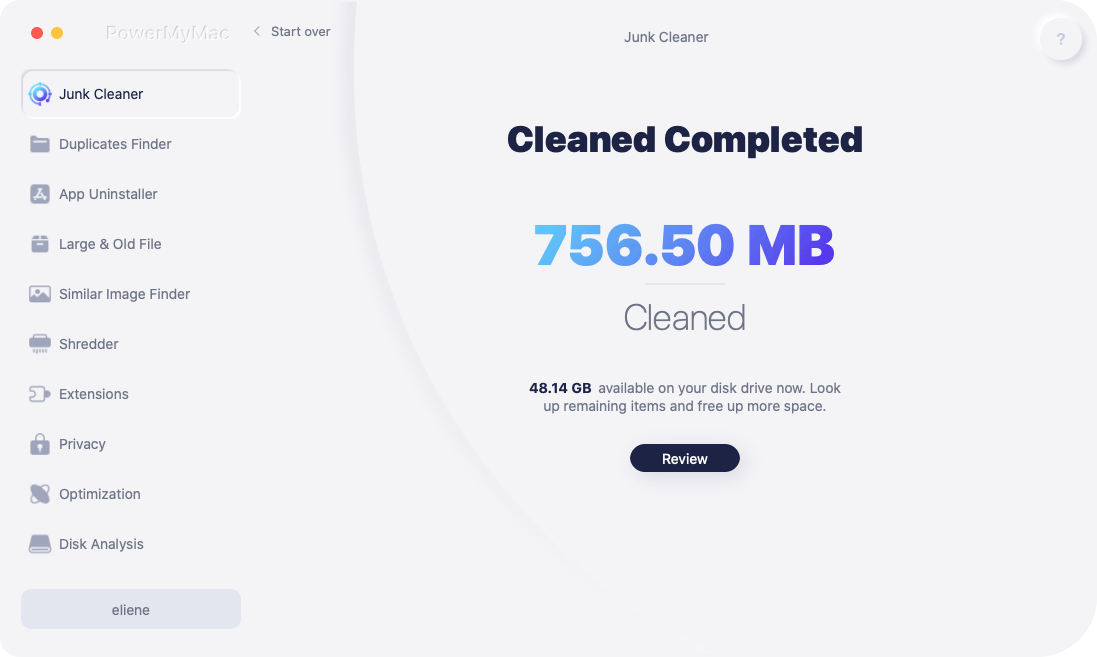 Keep in mind though that whatever browser or search engine that you are using all of them need to be clean up since browsing on the web is also like collecting trash on your Mac and can slow down your computer.
So rather than going the general cleaning by yourself its always best to have iMyMac Mac Cleaner installed on your Mac to help you declutter and improve the performance of your Mac.
Part 3: Top 5 Other Browsers to Consider on Mac
Just in case that you are wondering what the best search engine for you could be to use before making a modification on your preferences on Safari, here is the list of Top 5 best browsers that you may use.
Google Chrome
Next to Safari this has been the most popular search engine, we think that it has been made prioritizing the comfort and easy to use for people, its homepage could attest to that since it looks very minimalistic.
Also, besides the address bar, you can locate its settings and lets you modify your preferences in just one place to go.
Torch
Its usefulness is wide. Other than showing sites, Torch additionally enables the client to share sites by means of informal communities. It additionally can download Instagram and other applications. If you are the type of person who's making some downloads more often then this browser is for you.
What's more, the designers offer Torch Music, free assistance that helps in sorting out YouTube recordings. Torch presents an easy to understand interface, which permits the client to redo a lot of accessible topics.
Opera
Show's most significant highlights with pop-up blocking, browse privately, selected browsing, bookmarks, and a download director.
Show's users can also work in turbo mode, which packs website pages before sending them, and as a result, lesser waiting time. Likewise, this program checks sites against phishing and malware.
Users of Opera with its numerous inventive highlights responds to the inquiry on "What is the best program for Mac".
Mozilla Firefox
Its fundamental highlights are tabulated browsing, spell checker, live bookmarking, Smart Bookmarks, downloading management and private browsing
As an addition, another cherished component is its ability to include new topics, taking into consideration increasingly customized use. Firefox has been applauded for being protected. Its security perspectives depend on the Sandbox Security Model, solid encryption, and a steady bug search dependent on a bug abundance.
To sum things up, for some individuals Firefox is the best program for Mac, because of its ability to include outsider advancements and its natural well-being.
Maxthon
Probably the best program for Mac, Maxthon has a decent interface on the home screen of the program
Outstanding amongst other things about Maxthon is that it keeps the PC's working condition upgraded while chipping away at it and doesn't hoard the framework's presentation. It helps up the web association with a degree and it attempts to open the website page quicker.
Maxthon is not dependent on operating systems just as the gadget itself as it is cloud-based with all OS interlocked to one another.
It has a decent element that doesn't let you fill the data on sites you visited in the past when you visit it for whenever as it spares the data for you.
Part 4: Conclusion
The ability to modify almost everything nowadays has been increasingly accessible. The comfort of the users has always been the top priority of the product generators, just like Safari has been created as a powerful browser but some developers focus on the needs of the other percentage of users just like streamers and fans of downloading.
Always remember that it is very important to always perform a deep clean prior to doing any modification on your Mac to avoid any barriers to achieve what you want to work on your Mac.