GIF or Graphics Interchange Format symbolizes the pinnacle of healthful social media networking. GIFs stash multiple frames of animation adjustable to loop ad infinitum without plugin and video player. Easily shareable, powerful and creative GIF-making tools give everyone a piece of the action.
The rapidly growing GIFs cult along with free tools online has also contributed to widespread popularity. Knowing how to sculpt animated GIFs allows you to create pop culture references, record a memorable event with a photo, or save an indelible event.
So you may want to know how to save gifs on Mac this time. With your GIF saved, you've got a social license to manipulate it as you want. Otherwise, failure to save means it's discarded when you close the editing app.
Article GuidePart 1: Access All Image Format Export Options in PreviewPart 2: How to Save GIFs on Mac That Already Made Part 3: Other Possibilities to Save GIFs on MacPart 4: In Conclusion
People Also Read:Top 3 Easy Ways to Unblock Cookies on MacGrappling with iPhone Calendar Not Syncing with Mac
Part 1: Access All Image Format Export Options in Preview
At A Glance: All Image Formats
The key to unlocking supplementary image format choices entails press the Option key while clicking the Format list of options within the Save dialog box. With an image opened in Preview app, scroll to "File" menu and select either 'Save As' or 'Export'.
At the Save window, press the Option button and click on the "Format" menu to expose all image file types to save with your desired file format. The Preview Format choices offering the image file formats including GIF. Holding down the Option key when choosing Format exposes all image formats in modern Mac lineups.
This trick will do the job for the Mac lineup with Preview app. Apple has evolved Preview app with an intuitive interface and powerful engine. Newer versions of Mac have more image formats than their bigger brothers. You can invoke this to convert common images to diverse formats or save the item as you wish.
Mac Tips Multi-Use Tool
iMyMac PowerMyMac equips your Mac with thoroughbred tools to give your machine a clean bill of health. It prevents your Mac from getting bogged down by redundant files and memory-hogging pieces of data. Armed with a smart cleanup technology, it purges junk that slows down your computer for peak performance.
Get this best-in-category software for free to comb out duplications, cache files, overkill apps, and obsolete content to optimize all processes. Even better, it's an all-in-one suite to rev-up your machine for smooth running by keeping your device digitally clean, fresh and organized.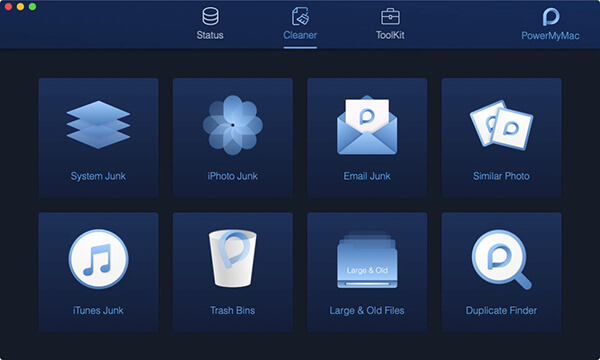 Part 2: How to Save GIFs on Mac That Already Made
Method 1: Using Applications to Save GIFs on Mac
GIF Brewery
Open the item in GIF Brewery available at the Apple Store for only $4.99. Crop, resize and tweak the file in GIF Brewery. With the yellow and red sliders at the foot of the screen, choose the patch of the video you want as GIF. GIF Brewery allows you to split off moments as brief as a flash of a second.
Inscribe captions and then utilize the "Manage Overlays" feature to set up the captions. Go to GIF Properties to choose Frame Count, introduce a freeze-frame, and select a looping mode. Click on "Create GIF" and save. You can create a GIF assortment from the same video by reconfiguring your sliders and crafting again-the settings you pick out will apply by default until you change again.
QuickTime Player
Launch QuickTime player and choose "New Screen Recording" in the file drop-down. Yank the transparent box surrounding the video you wish to record or simply click on to capture your entire screen. Click on record> stop> Save.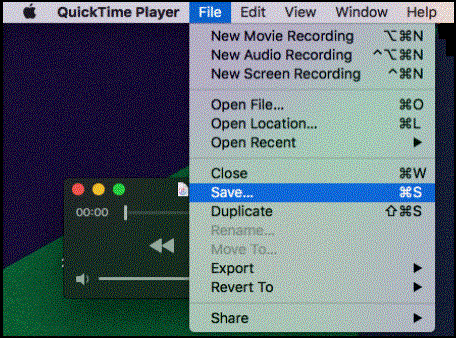 Method 2: How to Save a File as a GIF
Preview offers a utility tool that allows you to open digital files and convert them to a file format such as GIF. Saving a GIF file preserves the animation associated with it.
Hit the "Preview" icon within the Dock at the foot of your window. If you can't find it there, scroll to the Applications directory and enter "Preview", then double-click on the icon when prompted to launch the program.
Navigate to the File menu and hit "Open".
Select the item that you want to convert, and select "Open".
Scroll back to the File menu and tap "Save As".
Access the Format dropdown menu and click on "GIF".
Use the Quality slider to improve the appearance of the exported image.
Click "Where" to choose a destination where you want to save the GIF version of the file. Type a new name in the "Save As" field if required.
Click "Save" to convert the original format to GIF. You may require third party tools to polish animation qualities.
Tip: How to convert images using Preview in OS X.
Part 3: Other Possibilities to Save GIFs on Mac
Possibility #1 Save via Photoshop
From the trenches of Photoshop, you've to save your GIF successfully. Choose File > Save for Web. A menu thrusts into view with mandatory options. Depending on the version of Photoshop you've, specify it's an animated file. If you see a box for this, ensure it's checked. Also, confirm you've saved the file as a GIF.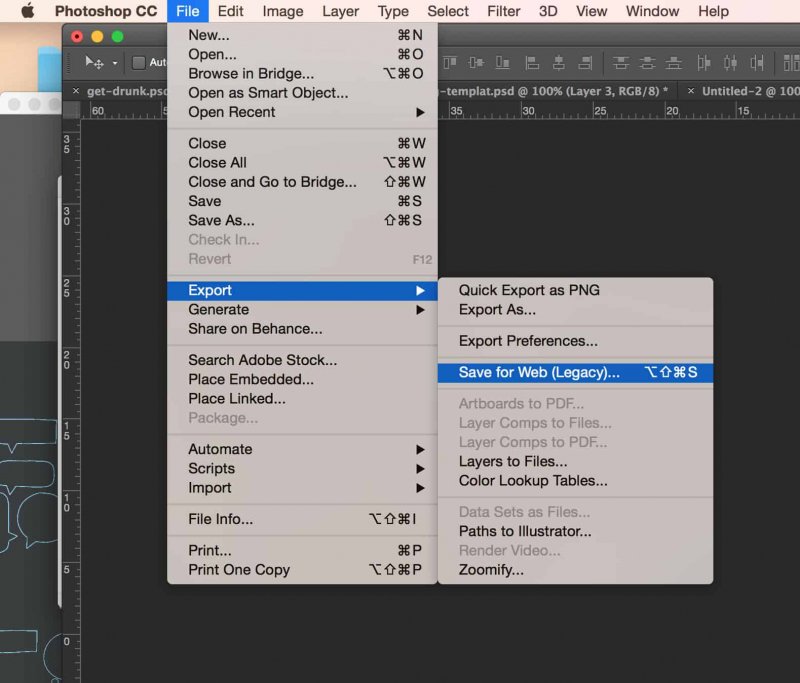 Possibility #2 Download Online
Simply click the link beneath the file that reads, "Download Animation onto your System". It saves the file in the default location you've enabled in your browser settings. CTRL- or right-click the link then you can choose the option to save the item elsewhere like your Desktop.
Possibility #3 Save via Third-Party Tool
Third-party GIF-making tools have an option to save it in this format. Look for the list of options to save as GIF file. Some programs may not support the multi-frame GIF animations; you can use other software like Photoshop to save your work.
Part 4: In Conclusion
To sum, Preview offers a helpful image editing tool while newly-created Mac OS X lineups have advanced File Export Format options. The GIF market swarms with rich tools that allow you to craft media without paying on the nail. With the entry of High Sierra, enthusiasts have easy and fast methods.
Tap into every occasion to make a GIF with the easy-to-use tools. Top-of-the-line and premium GIF dedicated tools allow you to generate GIFs from the same file with more custom options. Access all image formats to export images in Mac OS X Preview to make it a breeze to save file as GIF.
Do you have other techniques? Please share your secrets on how to save GIFs on our Apple forum below.