Having dual monitor can bring such comfort to users, whether it may be at the office or at home were here to help you assemble Mac multiple monitors. By seeing your desktop simultaneously, it will increase your productivity.
Also, if your job requires you to travel or work publicly, rather than opening and closing your mac, it is better to use your iPad as an extension.
Though prior having an extended monitor, there are some checklists that we might need to look into, we need to check if your machines or gadgets can handle this type of expansion.
Article GuidePart 1. Check the Capacity of Your Mac before Using Dual MonitorPart 2. How to Make Your iPad as Your Extended ScreenPart 3. Adding an External Monitor on Your MacBook and MacBook ProPart 4. Conclusion
Part 1. Check the Capacity of Your Mac before Using Dual Monitor
The latest versions of MacBook Air and MacBook Pro, those 2016 and 2017 units of Retina Display tends to increase its temperature when using an extended display. It has been reported that the temperature to more than 60.
The extended display can cause for the GPU to work double that leads to the increase of the temperature, meaning if you are using dual monitor frequently the more the temperature tends to increase.
Anything that's experiencing an increase with temperature is not a good sign, can it be food, cars or even us humans so as it will negatively affect your Mac as well.
You may use iMyMac PowerMyMac for the following reasons:
It will help you declutter Old and Large files on your Mac to free up space
Improve the performance of your Mac
Perform a Deep Clean on your Mac
Monitor and get alerts on the status of your Mac
iMyMac PowerMyMac can send you alerts and notifications like warnings if your storage is almost exhausted as well as the running temperature of your mac.
Get A Free Trial Now!
If you would like to clean up your computer in a fast and easy way here are the steps to follow:
Download and Open iMyMac PowerMyMac, visit its website then select on free download
Open the application it will show you a dashboard about the status of your mac
On the categories, select Master Scanthen select on the icon Scan
A list will show will all the junk files that you can delete, if you wish to delete everything in the bottom right corner of the screen select the Clean button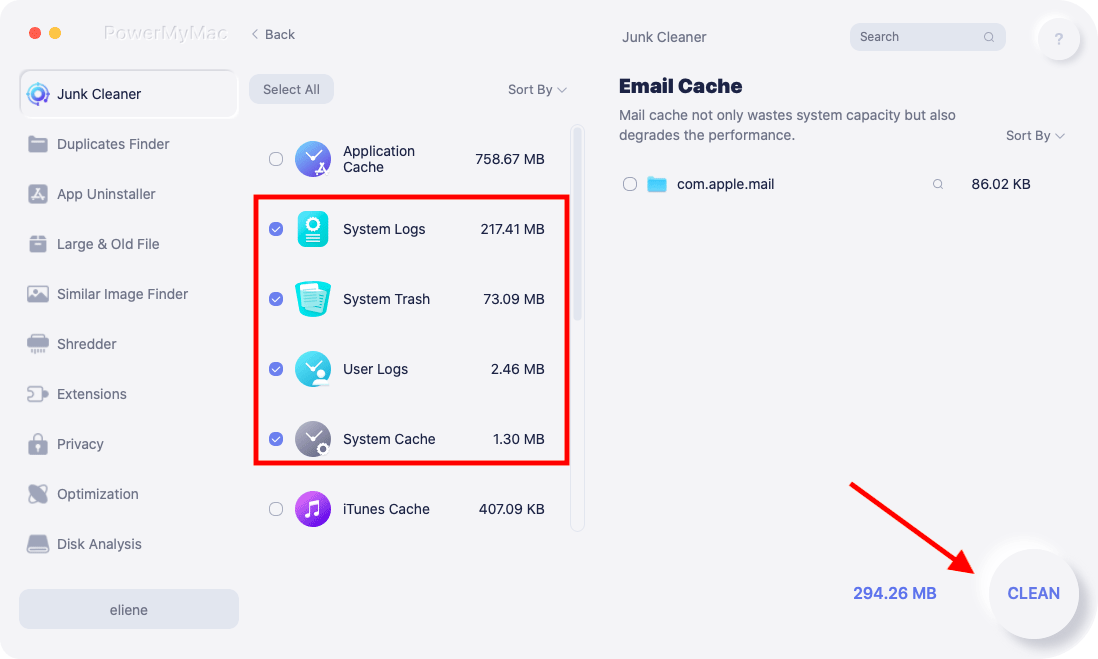 Make it a habit to clean up your mac on a daily basis to maintain the good performance of your mac and to avoid any hassle while you are on the go.
Part 2. How to Make Your iPad as Your Extended Screen
The screen of an iPad is smaller than the screen of your mac of course, but if we are going to talk about the convenience here using your iPad as your extended screen can actually make your life easier. Especially if you have frequent one on one presentation or reports. It's very handy compared flipping up your mac every single time.
Though the process of utilizing your iPad as an extended screen is not just a walk in the park, you need a software that can actually do its magic for you which can be the Duet Display App
There is some software that is available in app store like iDisplay and AirDisplay but based on recommendations of users Duet Display is the best one to use so far since it's convenient to use and reliable. It will just cost you a little and you can get it for $9.99 but it's definitely worth an investment if you use it regularly.
To use it, follow the instructions below:
You need to download the Duet Display App both on your iPad and on your Mac
Use the installer on Mac
You will then need your iPad and Mac connected then open the Duet Display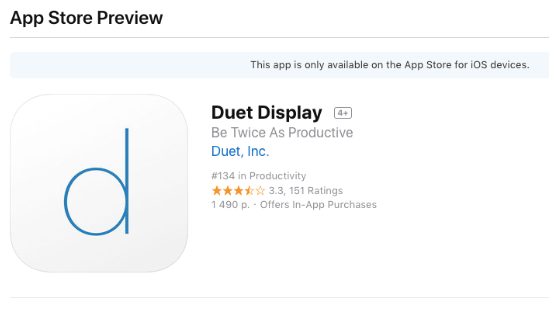 Then you can now see that you already have a dual monitor, if you have also an iPhone you can utilize this application as well.
Part 3. Adding an External Monitor on Your MacBook and MacBook Pro
Unlike using your iPad as your monitor extension, you will then need to download an application. But if you would like to add an external monitor on your Mac you will no longer need an extra software to do so.
There might just be some technical and system requirements that you need to follow to make it work. It will always depend on the type of the Mac that you have. Two options can be available:
One is to use USB-C or Thunderbolt 3 and connect to HDMI or VGA or
If you have HDMI cable you can plug it directly to HDMI port
Reminder: In the event that you don't have USB-C to VGA or USB-C to HDMI and planning to buy one, buy the original Apple merchandise. Due to when Sierra was launched a lot of the other cable manufacturers no longer worked on their Mac.
Steps to Assemble your Second Monitor
Plug in the cable on your Mac and to your preferred second monitor
Launch your Apple Menu then go to System Preferences click on Display
Select the Arrangement icon
Customize your screens based on your preference, the screen with a white bar at the top is your main screen, you may interchange it by dragging the white bar
Mirroring Mac Display
The mirroring function is almost the same when you have a single monitor, since the term used is mirroring it is just replicating what you see on your main screen.
It might not be really helpful at times, but you can use this if you are watching movies or checking out pictures on a bigger screen. Here's how you can do it almost the same as assembling your second monitor:
Connect your Mac to the Monitor make sure it's turned on
Launch your Apple Menu then go to System Preferences click on Display
Select the Arrangement icon
Hit on Mirror Displays on the left corner at the bottom
On the Menu Bar click on the Show Mirroring Options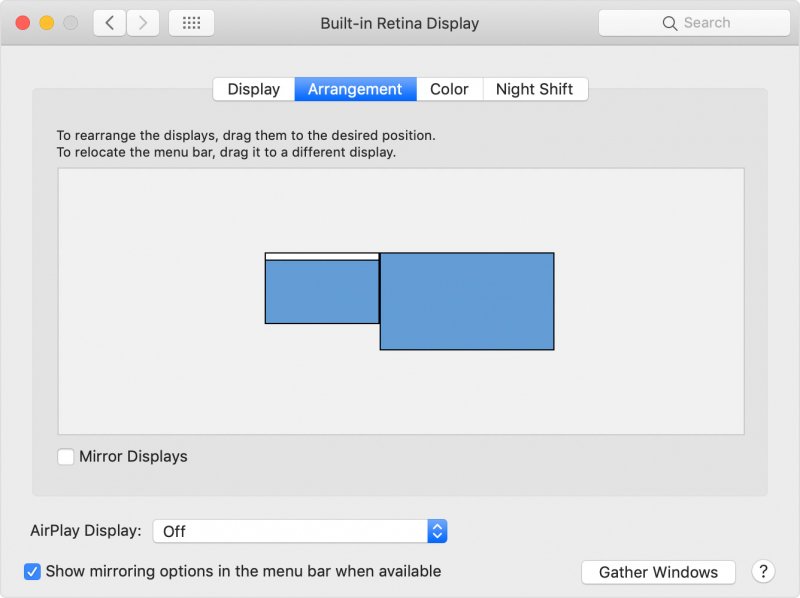 In this case both of the screen will show the white bar on top since they have the same function.
Part 4. Conclusion
Increase your productivity by using dual monitor or extended screens, having apple products can be very beneficial since you can utilize both by linking them via cable or application.
Though it's always better to check up on your Mac now and then to know its condition. It's always better to do regular maintenance using iMyMac PowerMyMac to maximize its capability.