Encryption basically means that data is converted into a different format or code so to speak to create added security to your files. Nowadays if you would like to protect your files or if you have sensitive data that you don't want others to get easy access to then encrypting it would be the best way to add a layer of protection. It makes it safe to be transferred through any means of communication whether it be transferred online, or through the use of other devices.
In this article, we have compiled a list of encryption software used often by different types of people, from your average person to the geeks of the online world. Find out which encryption software is deemed the best by Mac users. Read on to figure out which one suits your needs.
Article GuidePart 1: What encryption software to use for files, email, and other dataPart 2: The best encryption tool for you-PowerMyMacPart 3: Conclusion
People Also Read:How Do You Organize Files and Folders on Your Mac DeviceHow to Securely Delete Files on Mac
Part 1: What encryption software to use for files, email, and other data

Different types of data require the same kind of protection although encryption software is designed based on how on for what it will be used for. Here is a guide to help you understand which one to use based on your needs.
Using GNU Privacy Guard for email encryption
This particular software uses symmetric key cryptography for speed and public key cryptography for secure exchange to be done with ease. Both utilize secret keys to keep data transfer on the internet or large network safe from malicious attacks or interference. This is a free software that also gives you the ability to do key management although with it's complexity it may not be as user-friendly as the other available encryption software in the market.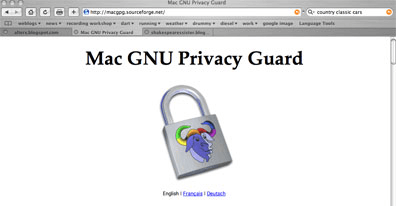 Securing files and folders with Hider 2
The cool thing about this software is that it is easy to use even if the actual encryption process itself is complex. What it does is it scrambles up the data of your file into a cipher key. It is converted into a long string of code that is not readable so any unauthorized access can't make sense of it that easily.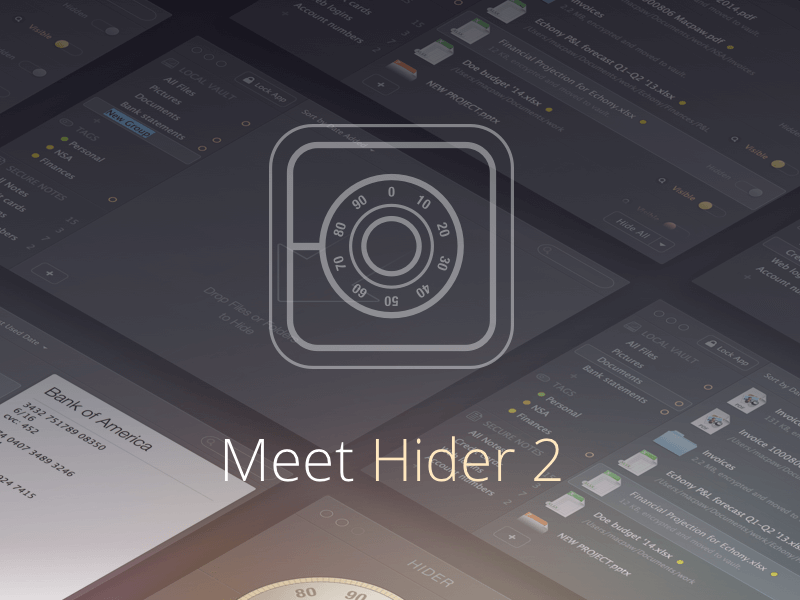 File Security for your Mac made easy by Encrypto
This software uses AES-256 encryption. AES or Advanced Encryption Standard is the norm for encryption that is widely used and is basically considered unhackable. Now it has the 256 bit which means the possible keys used is massive which makes it much more secure. It is hardware and software efficient in terms of securing data before sending and even if it is just for storing. You have to admit if you have an external storage device and you want an added layer of security for your sensitive files.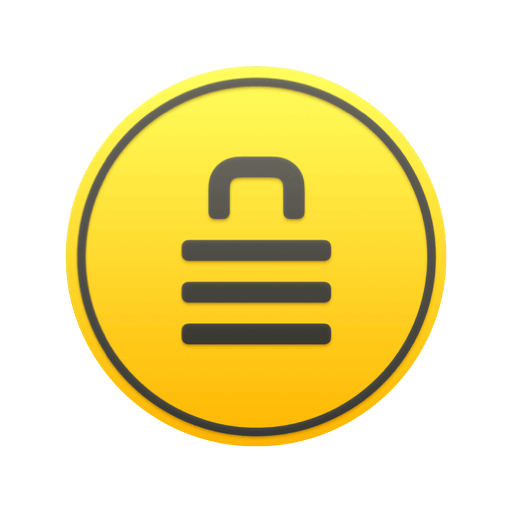 Cisdem AppCrypt for Mac-Your go-to for website and app encryption
The way that this software function is not really that complicated like the ones mentioned above. It does not necessarily use cryptic keys but instead, it adds security to your apps and websites you visit often or find that is private for you by allowing you to set a password for each and include them in a locked list. This guarantees utmost security when you prefer to not let other people have access to your apps or if there are sensitive information on websites you frequent that you want to protect from prying eyes.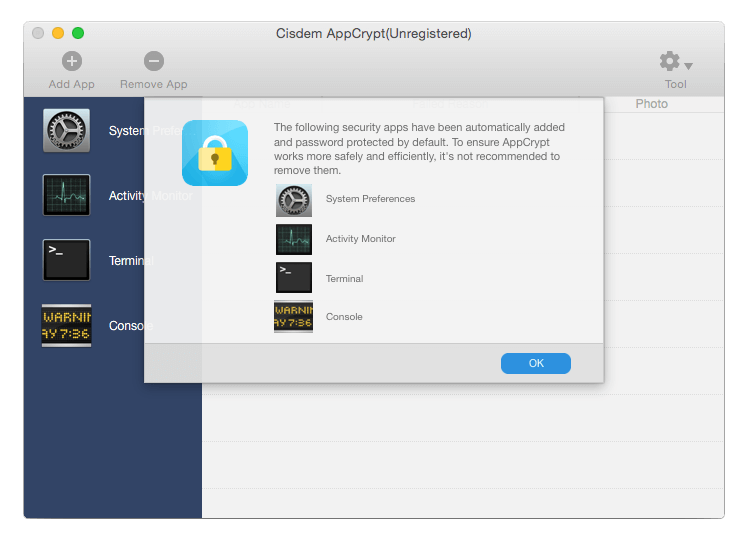 Part 2: The best encryption tool for you-PowerMyMac

iMyMac is a top rated Mac solutions provider. In this part of the article, we proudly introduce its pride the PowerMyMac app which is an all in one software designed to provide your needs when it comes to dealing with Mac-related stuff. May it be a clean-up, performance boost or in this case security enhancement for your Mac this app has it for you and will do the job in a few easy clicks. To point it out the three main modules of the PowerMyMac app are the following:
What our focus is for this article is the Toolkit which has eight amazing features:
Uninstaller
Maintenance
Privacy
NTFS
Filemanager
Hide
Unarchiver
WiFi
Now the feature we are to highlight is the "Hide" functionality of the toolkit. Below are the steps to follow to enjoy the benefit of getting the encryption process done with ease and efficiency.
Step 1: Once you have completed the download of the PowerMyMac and finished installing, launch the app.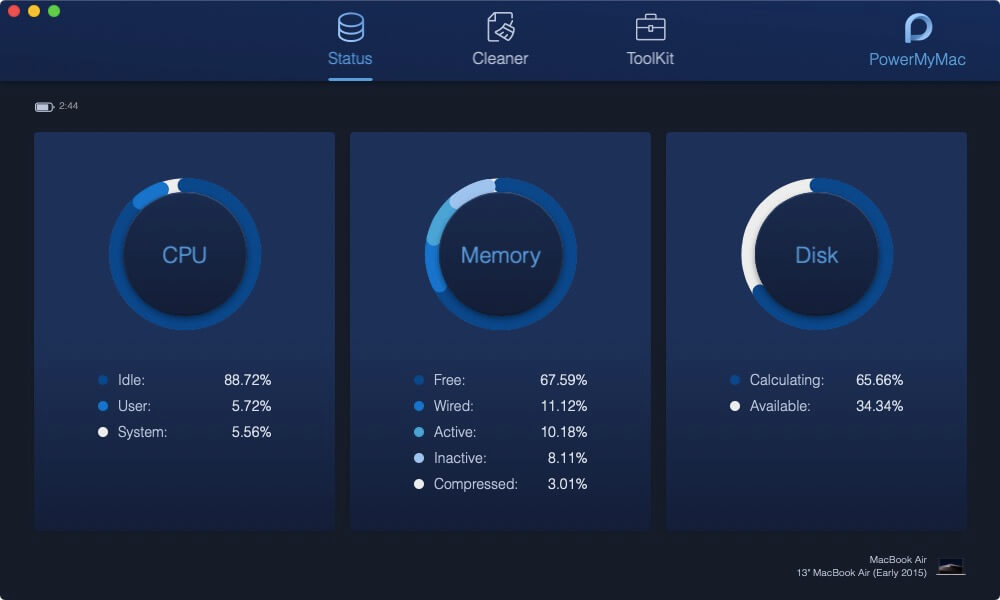 Step 2: On the main page you will see three main selections, click on "Toolkit" then select "Hide".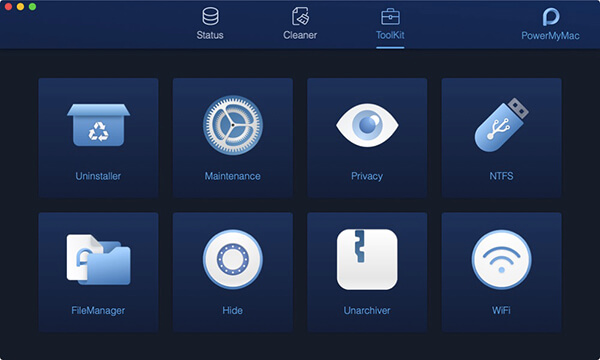 Step 3: You will be brought to the next page where it is advisable that you set your password on your first access. Make sure it is something you can easily recall but not easily decrypted.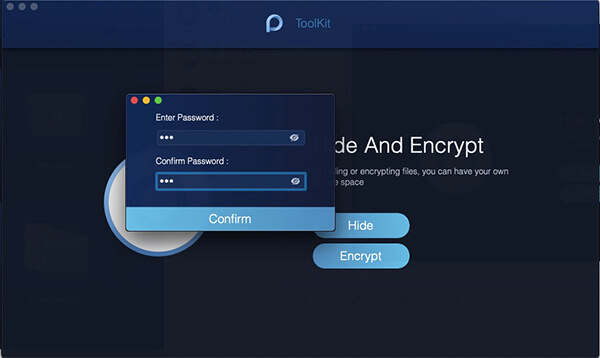 Step 4: Click on the "Hide" option to proceed to the next page. At this point, you will be able to see your files per category and you can easily drag which ones you would like to keep hidden for security. To complete the process just click on "Hide" again which will also bring you back to the previous page.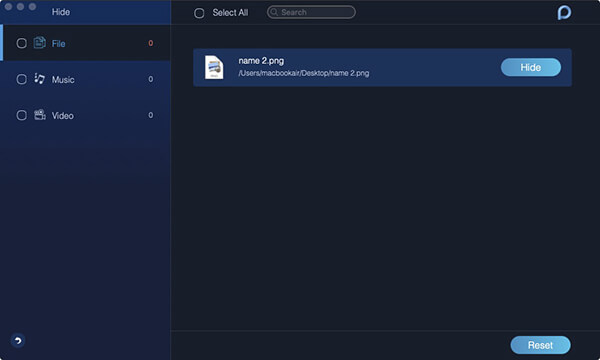 Step 5: You will be prompted to enter the password you set then select "Encrypt".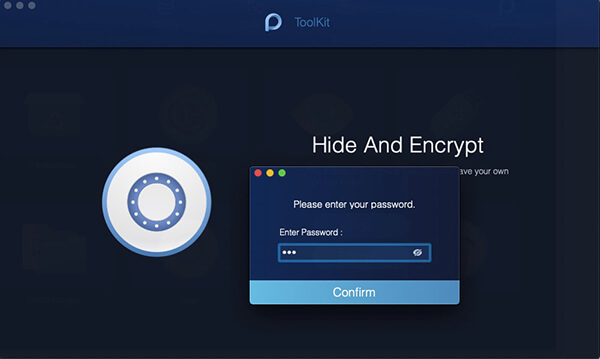 Step 6: Drag the file you desire to protect then click on "Encrypt". Once encrypted, the file cannot be read or opened by its original path you have to go back to this page.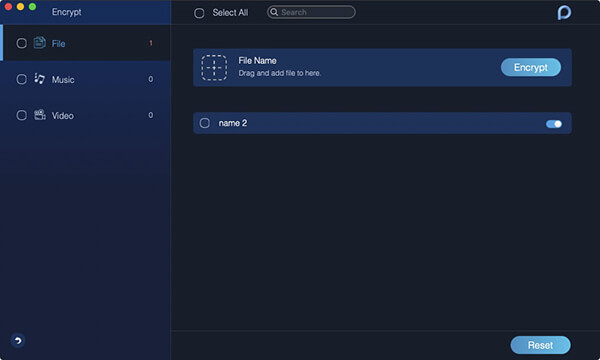 Important Note: If the file you wish to encrypt belongs to the list that you have put under "Hide", it will not be possible to encrypt it you have to remove it from there before being able to secure it.
Part 3: Conclusion

The great thing about the PowerMyMac is it has so much more it can do aside from the feature that was discussed above. It can protect your browsing history, clean up your storage and even convert files to be readable for when you also use Windows OS. These alone make it stand out and since you can get your data secured with encryption technology without needing to be an expert in secret codes what more can you ask for. That's why it is the best out there. Download it today and be at ease with your Mac concerns with this one-stop app that has it all.