There are several messaging apps that offer funny MacBook stickers that you can install on your Mac. With the help of these messaging applications, you can easily get in touch with family and friends conveniently along with several add-ons such as stickers to make any conversation worthwhile.
Article GuideRecommended messaging apps with funny MacBook stickersCan I use Messages effects in macOS?Quick tip on using PowerMyMac CleanerConclusion
People Also Read:The Ultimate Guide To Android Messages On MacSyncing Your iMessage To Mac – The Quick And Easy Way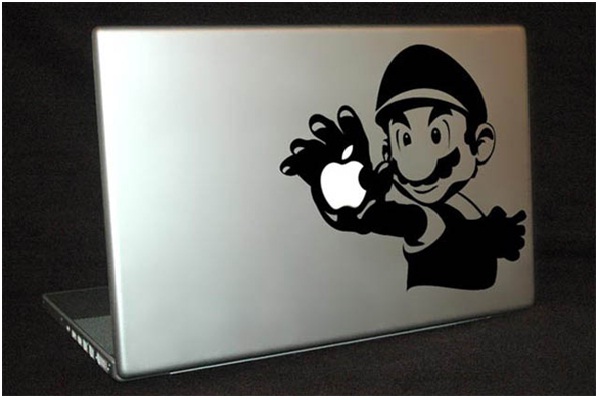 Recommended messaging apps with funny MacBook stickers
Line
The Line is a messaging application that offers free Voice over IP calls, instant messaging and video calls. It has gained immense popularity in Asia and took over the top charts with millions of registered users.
Just like with Viber and WhatsApp, you can register in Line using your mobile phone number. Aside from the free user-to-user text messages and calls, you can also avail the paid calls to mobile devices and landline users.
The app offers several features that significantly expands its role in the social-networking world. The service provides emoticons and funny MacBook stickers that are available in the Theme Shop and Sticker Shop. In addition, there is also a timeline feature that works in the same manner as Twitter and Facebook.
You can also share multimedia files among other Line users. You can send video files, recorded voice files, and even pictures. Furthermore, there is also a free Line camera photo editor that allows you to take photos and edit them before saving or sharing them.
Skype
Another popular messaging app is no other than Skype. This is basically a messaging client that allows video chats, text messaging, computer-to-phone calling, and even file sharing. Although some of the services require a subscription, the basic features of the app are available for free.
Whether you use Skype on your Mac to get in touch with family and friends or for communication with clients and co-workers, some of the noteworthy features include:
Calling. You can utilize the free Skype-to-Skype calls anywhere in the globe, group calls to up to 25 people, calls to landlines and mobile globally at affordable rates, caller ID and call forwarding.
Video. For group and one-to-one video calls.
Messaging. Instant messaging, SMS texts, video messaging along with a wide selection of emojis, emoticons, GIFs and even funny MacBook stickers to add a punch to your conversations.
Sharing. You can share any type of file from photos and videos of any size as well as contacts.
WeChat
WeChat is a free messaging app available for various platforms including Mac. If you are wondering if there is a need to use the app – there are essentially several reasons.
For those who are working on a Mac at home and chatting with someone on the app at the same time, it can be a bothersome task to switch from computer to phone. With the app right on your Mac, there is no need to switch to your phone. In some instances, when sharing files via your mobile phone, it might not be compatible to view or open. If you have the app on your Mac, you can readily access these files without any hassle.
The version of the app for Mac provides several noteworthy features that will surely come in handy such as:
Manage your user profile
Free unlimited text messaging
Sharing photos, voice notes, videos with WeChat contacts
Send files between your Mac and mobile phone
Send smileys, funny MacBook stickers and other graphical emoticons
Capture the screen of your Mac and send to WeChat conversations
Sadly, the Mac version does not include the other features as the iOS version.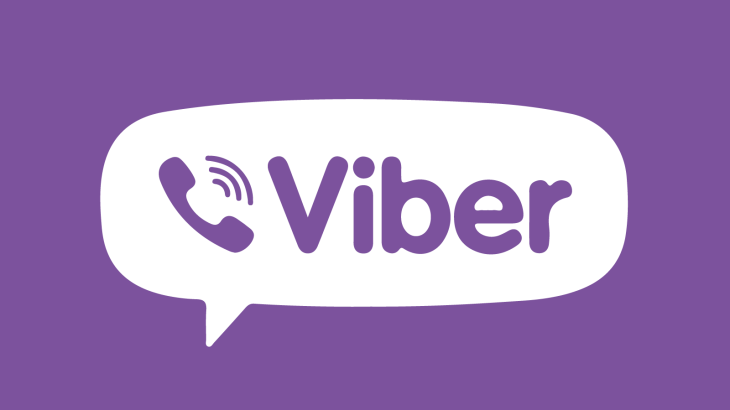 Viber
Viber is a VoIP instrument that enables users to enjoy voice and video calls free of charge as well as share instant messages with multimedia add-ons freely. At present, it is one of the most popular communication apps in certain parts of the globe.
With the updated Mac version of the app, there are several prominent features to check out:
Funny MacBook stickers and emoticons to make the conversation more lively
Full support for group messaging
Improved pop-up notifications
Full support for contacts with multiple Viber numbers
Restructured conversations lists
"Is typing" feature which shows who is active in a conversation
The desktop Viber app for Mac can provide you with visual alerts on all devices, the audio alerts seem to be limited to the one you are currently using and you can easily transfer calls between devices.
Can I use Messages effects in macOS?
For those who are using Mac, the Messages boasts several of the entertaining features that you can find on the iOS version to add a spark on your conversations. Nevertheless, Messages for Mac is still the same as with the Messages for iPad and iPhone since several effects were left out of this version.
What are the features you can utilize in macOS?
Let us take a close look at some of the features that you can do with the Messages.
Rich links. Instead of displaying a link once you paste it in an iMessage conversation, Messages can produce a preview of the link including the headline and a photo. In addition, you can also check out YouTube videos from inside the conversation.
Large-sized emoji. The emojis that you can use are now bigger than before.
Tap backs. The tap backs are basically quick reactions that can be attached to the message bubbles. You can select from various choices such as "thumbs up", "heart", "thumbs down" and many more.
Is there something missing in Messages on macOS?
It is sad to note that while the Messages on iOS boasts features such as bubble and screen effects to liven up the messages, these effects are not yet available on the Mac.
In addition, there are no available stickers and iMessage apps on Messages in the macOS. Generally, these features require the iMessage App Store. For most, the absence of these features can be felt especially if you constantly receive stickers from your friends. Nevertheless, you can still make use of the services, utilities, and apps to add life to your conversations while using a Mac.
Quick tip on using PowerMyMac Cleaner
In case you decide to clean up your cache due to the different messaging apps with funny MacBook stickers that you are currently using, you need to use an efficient cleaner tool. A recommended choice is no other than iMyMac PowerMyMac.
This is a highly comprehensive tool that can optimize your device while thoroughly removing any unwanted files to restore precious disk space. PowerMyMac has 3 main modules – Status, Cleaner, and Toolkit.
Our focus is on the Cleaner module of PowerMyMac which offers a variety of cleaning tools depending on your needs. A recommended tool to use in the Cleaner module is the System Junk. This tool is specially designed to clear up the junks on your Mac such as the Application Cache, System Cache, User Logs, System Logs, and Localization. This aims to optimize overall performance as well as free up disk space on your device.
Let us now take a close look at how to use this tool to efficiently clear up the cache of your device.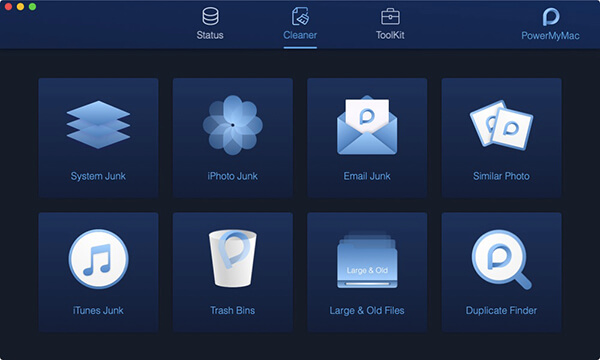 Open the software and proceed to the Cleaner module by tapping on the "Cleaner" button.
On the Cleaner module, tap on "System Junk". On the interface of the tool, initiate a scan over the application cache, system cache and other types of junk on your device. You can monitor how the scan progresses on the left circle on the interface.
Once the scanning concludes, you can check out the items. If needed, you can return to the previous page to "Re-scan".
Select the system files that you want to remove. Tap on the "Clean" button to remove the system junk files that you have selected from your device. If prompted, you must key in your password.
Tap on the "Confirm" button and wait until the cleaning process is completed.
Conclusion
Whether you use several messaging apps on your Mac that have funny MacBook stickers, it is important to regularly clean your cache files. This task can be achieved with the help of PowerMyMac which offers all the tools that you need to keep your Mac optimized while also freeing up precious disk space.