LockDown Browser is a browser that is specifically intended to identify various actions. It is not a basic browser like Opera or Chrome; it has a number of complex functions. This problem is caused by a corrupted LockDown Browser installation or an installation that is in an unstable state. There are two options for correcting the problem, which is listed below. This tutorial will show you how to uninstall LockDown Browser on Mac completely.
There are also some provided things to do if problems are experienced while using LockDown Browser, like reinstalling, clearing caches, and the like. But other users may still prefer to uninstall the browser if the issue is still there even after doing so. After reading this step-by-step instruction, you will be able to simply delete the software from Mac along with its related data from your device.
Contents: Part 1. What is LockDown Browser?Part 2. How Do I Remove LockDown from My Mac: Manual WayPart 3. How to Uninstall LockDown Browser on Mac: Easy & Quick WayPart 4. Conclusion
Part 1. What is LockDown Browser?
LockDown Browser is a modified browser that restricts access to exams in e-learning systems like Canvas and Schoology. LockDown Browser is the #1 option of instructors for safeguarding online tests in classes or proctored environments, including over 2,000 academic institutions using it. Google Meet, Microsoft Teams, Zoom, and other virtual meeting platforms are compatible using the LockDown browser.
Why do many people want to know how to uninstall LockDown Browser on Mac? While professors monitor pupils through video conferences, LockDown Browser holds down the device.
This allows teachers to keep an eye on learners throughout remote, online assessments. You cannot go to other URLs, change applications, copy questions, take a screenshot, or print whenever LockDown Browser is utilized during an online examination. It practically locks you to the test until it can be turned in for scoring.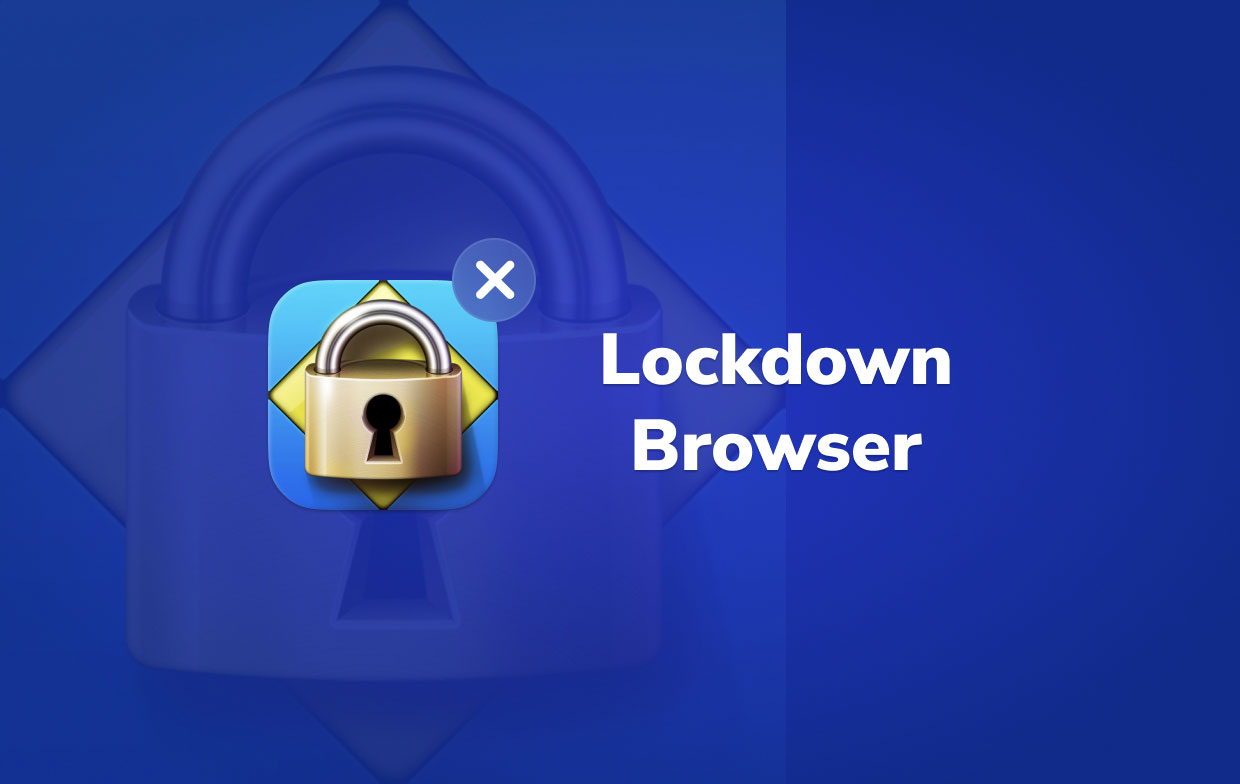 Despite all the things it can do for educators, issues still pop up whenever they use LockDown Browser. If they want to uninstall the browser, they may still encounter problems like it is not listed in Programs and Features, it cannot be uninstalled completely, remnants are still found in the system even after uninstalling the browser.
To know more on how to uninstall LockDown Browser on Mac, continue to read the following parts for the different ways.
Part 2. How Do I Remove LockDown from My Mac: Manual Way
If you ever want to clutter up your hard drive storage, you can uninstall apps that you don't use anymore. For instance, if you want to uninstall LockDown Browser due to some reasons, you may not know how since it will need a thorough uninstallation.
One way to remove the browser is to do it manually, which means it will be more detailed. You cannot simply drag an app into the Trash, but you also have to find all the files related to the app to make sure that it was removed completely.
If you don't feel like you can do it, this is how to uninstall LockDown Browser on Mac manually. Continue reading the steps below:
Launch Finder and go to Applications.
Locate and choose LockDown Browser.
Click "File" and then Move to Trash.
Now it's time to clear the Trash.
If that doesn't work, try downloading and running its LockDown Browser installer again, this time selecting "Uninstall/Remove" when requested. In some cases, reinstalling LockDown Browser and afterward running the installer once more to uninstall LockDown Browser is recommended.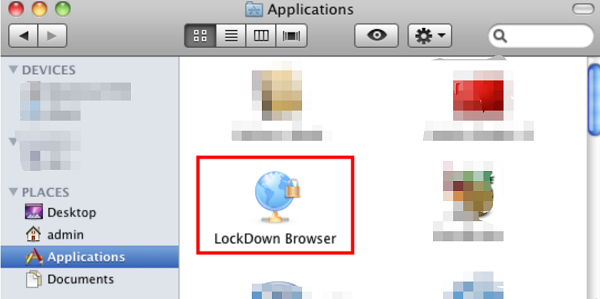 After deleting the app, it won't be an assurance that it was really deleted completely. If you aren't aware, apps have related files that can't be removed along with the app itself. These remnant files must be manually deleted to ensure complete and thorough removal.
To know how to uninstall LockDown Browser on Mac completely and to find these files, read the instructions:
Launch Finder >> Select the "Go" menu from the Menu Bar, then select "Go to Folder..."
Entering the path ~/Library, look for any data and files that include the platform's name and remove them.
To properly remove LockDown Browser from Mac, go through these files for any app remnants and remove them:
~/Library/Cookies —— com.Respondus.LockDownBrowser.binarycookies
~/Library/Preferences —— com.Respondus.LockDownBrowser.plist
~/Library/Preferences —— com.Respondus.LockDownBrowser.helper.renderer.plist
Lastly, empty the Trash can now be emptied, make absolutely sure to recover any files that you would not want to lose forever.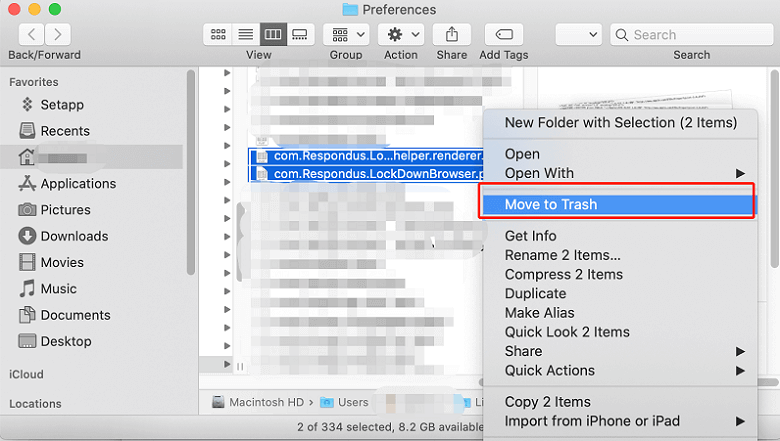 Part 3. How to Uninstall LockDown Browser on Mac: Easy & Quick Way
Another method we can use to uninstall the app is by using specialized software. In this way, it is more convenient since the app will be doing the work for you. PowerMyMac's App Uninstaller is a great tool for you to use in removing any app.
Get A Free Trial Now!
It won't require much time and effort to remove LockDown Browser or other software like Tor Browser or Google Chrome since it only takes a few clicks to entirely uninstall an app and a few minutes to complete the process without any leftovers.
This optimization tool also has a lot of features in it including deleting junk files and duplicates.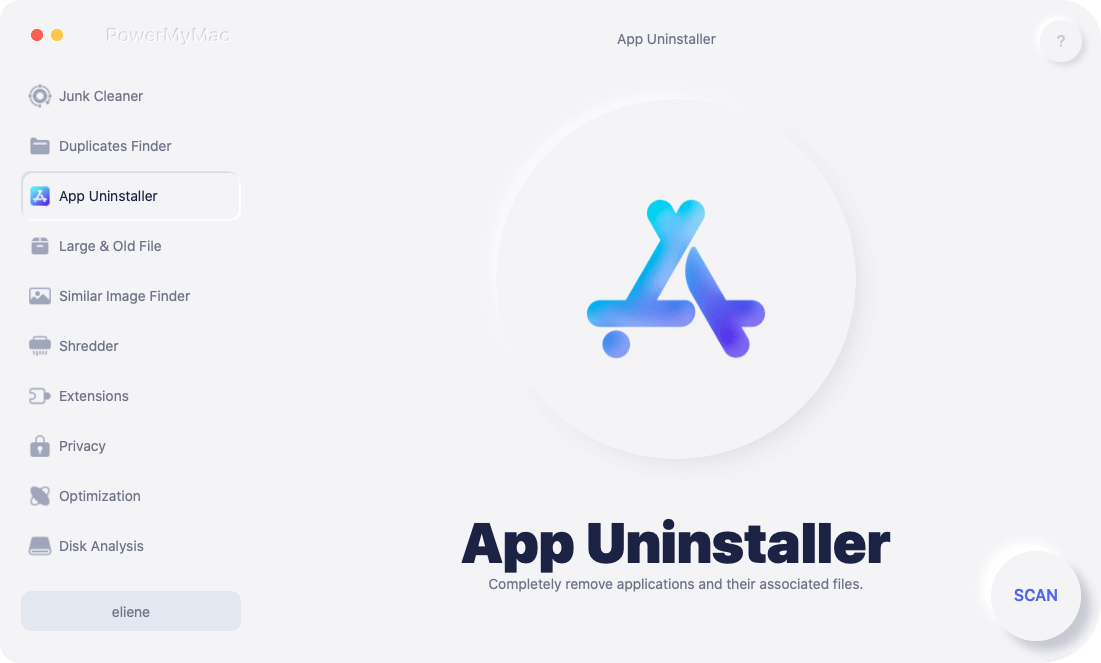 To proceed in learning how to uninstall LockDown Browser on Mac using PowerMyMac, follow the steps below:
Users must first install and then run the PowerMyMac software before using it. The software will show you the present status of your system when you first start it up.
After picking App Uninstaller, click SCAN. Please wait once the scanning is complete. Re-scan only if it's absolutely necessary.
After all of the software has been analyzed, a list of them will show on the right From the list of programs, choose the LockDown Browser or any other undesirable software. LockDown Browser can also be accessed by simply typing its name into the search box, then LockDown Browser-related files and folders will appear on the right side.
Then select all of the app's essential files. Check your files once more, then click CLEAN to complete the process and wait for it to finish.
The removal is complete when the notification "Cleanup Completed" shows.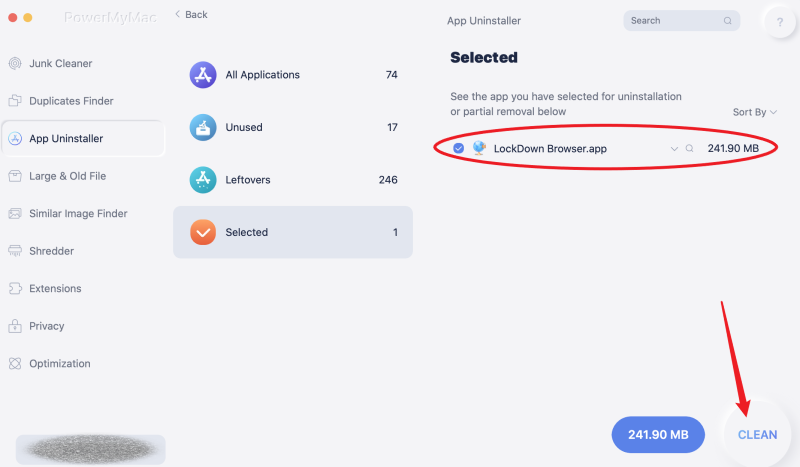 Part 4. Conclusion
As you read these two ways on how to uninstall LockDown Browser on Mac, you might have already decided which method works on you best. No matter what method you use, you always have to make sure that it is thoroughly uninstalled.
Once the remnants are left in the system, it may cause trouble, cause errors, or even take up the space on your hard drive. iMyMac PowerMyMac will make the uninstalling work so much easier, you can try it to easily and quickly uninstall LockDown Browser.
Get A Free Trial Now!