For programming, GitHub created Atom, an unrestricted, open-source text editor. You may just drag this program to your Applications folder to install it. However, it is difficult to completely delete and uninstall Atom on Mac, and many Mac users are frustrated about the uninstall method. If you're having the same issue and have visited this page, you'll be surprised to learn that this article has a solution for you.
Why do you want to consider removing Atom Text Editor from your Mac? In CSS, HTML, and JavaScript, Atom is entirely customizable. There is a possibility that some core Atom components will be changed over time, resulting in the software's test malfunctioning.
You can apply this guide to totally uninstall Atom on Mac if it can't be opened or doesn't operate on the latest version of macOS Catalina.
Contents: Part 1. How Do I Remove Atom from My Mac?Part 2. An Easy Way to Completely Uninstall Atom on MacPart 3. How to Manually Uninstall Atom on Mac? Part 4. Conclusion
Part 1. How Do I Remove Atom from My Mac?
Atom is an excellent editor for a wide range of programming tasks, from software scripting to website development. It can be run on Windows, Linux, and Mac OS X. It is open source and completely free.
Despite all the advantages of the app, many users reported some bug reports, errors occurring repeatedly, not opening nor functioning, other functions or features not working, and many more. To solve this, you may uninstall Atom on Mac.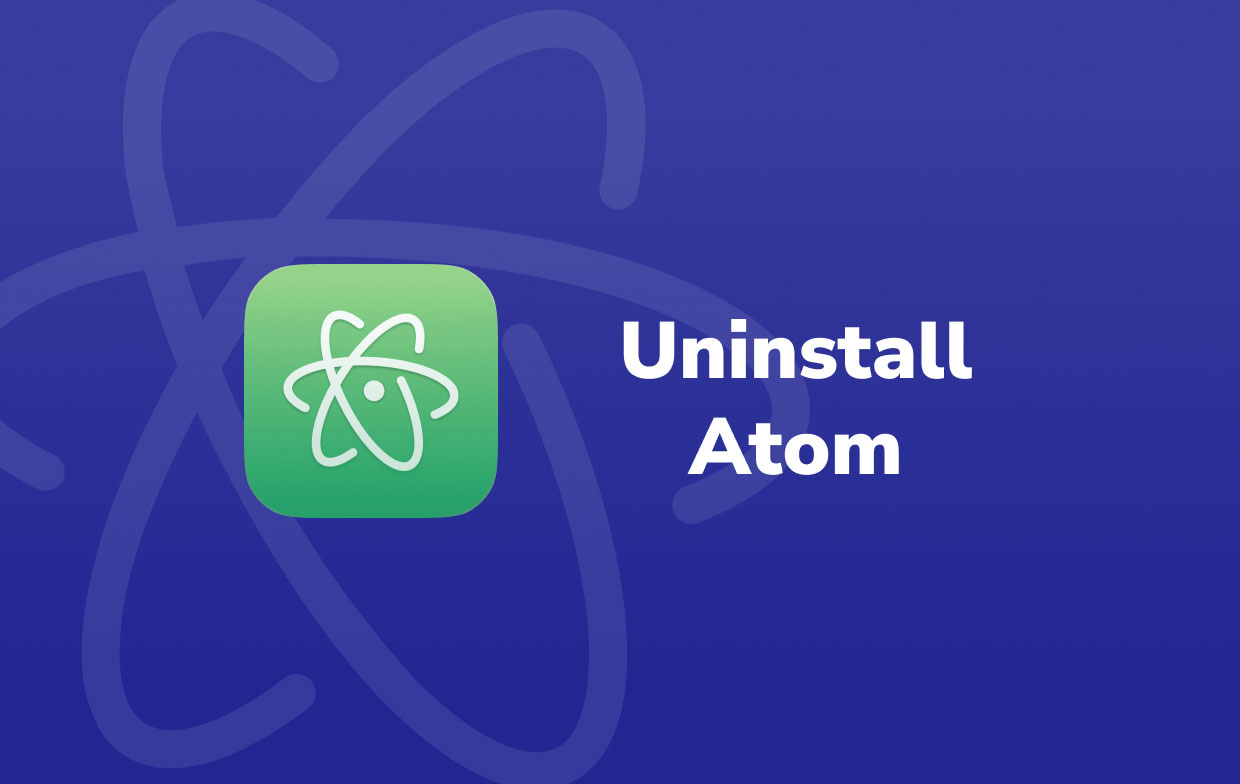 But why do others still experience endless problems even when they are uninstalling the editor already? Most of them have complained that all related files seemed to be not removed completely. Others are also clueless on how to do it properly aside from dragging it to the Trash.
To do the process correctly, before you uninstall Atom on Mac, you should close the app first and all the running processes. Open Activity Monitor, enter the target application's name into the search bar, pick any process related to the target software, hit the X in the top left corner, and then hit the Quit option. And for the following steps, you may refer to the instructions below.
Part 2. An Easy Way to Completely Uninstall Atom on Mac
There are ways to uninstall Atom on Mac, including an automatic removal. In this method, you will have to use specialized software where the app does the job for you and automatically removes the app you chose to delete.
One example is the app iMyMac PowerMyMac, which is a multi-function app. Whether you're having trouble uninstalling troublesome, unneeded, or harmful software, PowerMyMac can always help you entirely remove the software and its associated files, like Adobe, Office 2016, and other difficult-to-delete apps.
Get A Free Trial Now!
Aside from the App Uninstaller feature, it also has Junk Cleaner, Optimizer, etc. So to know more of how to easily and completely uninstall Atom on Mac using PowerMyMac's App Uninstaller, read the steps below:
Quit Atom as well as any other running applications on the Mac first. Then open PowerMyMac.
After you've selected the App Uninstaller feature, do a scan. Allow some time for the scanning of the apps to finish.
After scanning all the apps installed on Mac, a list of applications will appear on the right side. Select Atom and

the documents and files linked with the application

will appear on the right side.
Make a list of all the files you want to get rid of. To finish the removal, select CLEAN from the drop-down box. Wait for any "Cleanup Completed" pop-up prompts to appear. Then restart your Mac.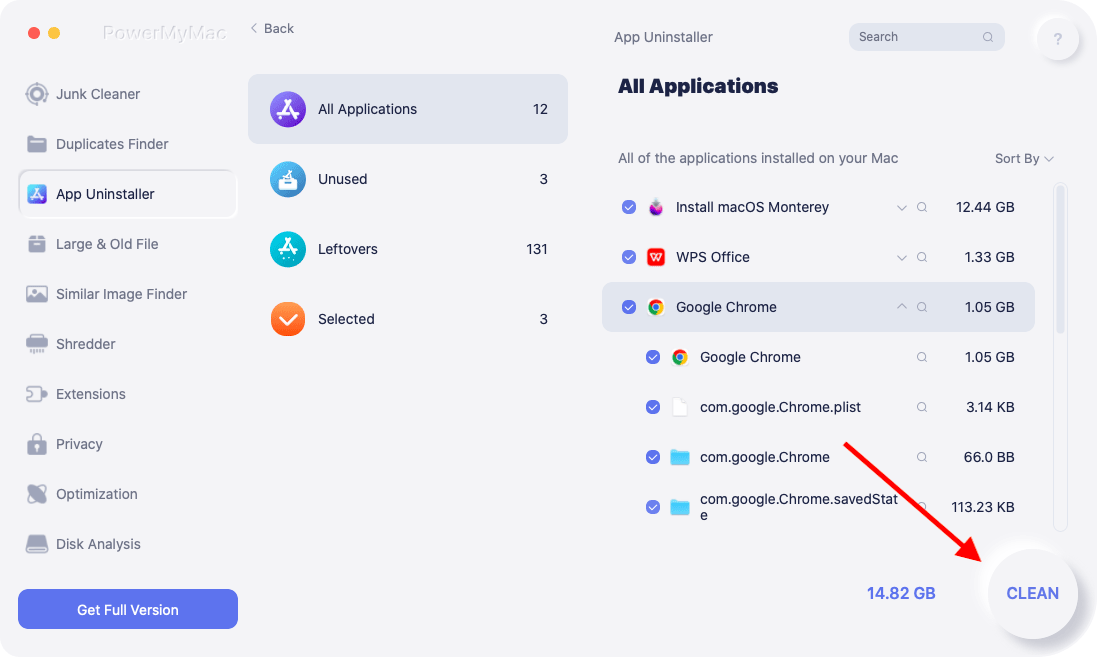 Through PowerMyMac, it's quite simple to uninstall Atom on Mac without any leftovers. It will also help you speed up and optimize your Mac by deleting a lot of junk files, removing duplicates, and locating the large or old files, among other things.
Part 3. How to Manually Uninstall Atom on Mac?
Do you want to learn how to remove Atom from Mac without having to use a third-party app? You must first delete the app from the Applications folder before permanently deleting it from the Trash.
Launch Finder and go to the left-hand side of the screen to the Applications folder.
To uninstall Atom on Mac, find Atom in the directory, right-click it, and select Move to Trash from the menu.
Select Empty Trash from the Finder menu, then Empty Trash again. Alternatively, you can right-click the Trash icon in the dock, select Empty Trash.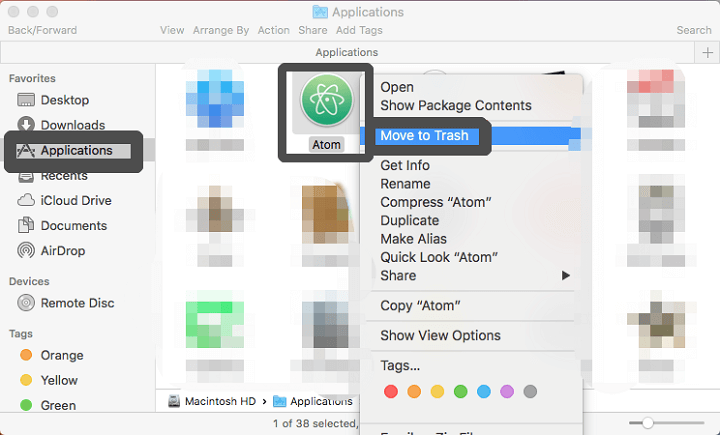 Is the uninstalling now complete? It's possible that the answer will be no. Like most third-party software, Atom generates files such as preferences and caches then saves them in the /Library folder. So, how to completely uninstall Atom on Mac?
When the software is removed, certain files are not instantly deleted. They may still not affect the system despite taking up some hard drive space. However, if you want to completely eradicate Atom, you should manually clear them out.
Go to Folder in a Finder window by clicking Go from the Menu Bar.
To access the user library within the home folder, input /Library and press Enter.
In the search field, type Atom, and then select 'Library' next to 'This Mac.'
Put the items to the Trash that have the keyword in their names.
To completely uninstall Atom on Mac and delete its remnants, empty the Trash.
Below are the locations where Atom items may be found:
~/Library/Application Support
~/Library/Caches
~/Library/LaunchAgents
~/Library/LaunchDaemons
~/Library/Saved Application State
~/Library/StartupItems
~/Library/Preferences
~/Library/PreferencePanes

Before deleting any Atom-related items completely, we highly urge users to reboot the Mac and use it for a few days and see if any issues arise. Whether problems arise, check to see if you accidentally deleted anything.
Part 4. Conclusion
This article has so far covered both manual and automatic methods to uninstall Atom on Mac. Is this article useful to you? Which approach do you believe is more efficient and saves time?
Get A Free Trial Now!
Manual removal involves nothing more than your time, effort, as well as some advanced skills. In contrast, the App Uninstaller of PowerMyMac - a specialized software – demands no technical knowledge and can handle (at least most) removal difficulties on Mac.