Tor Browser is a pretty great browser to use for Mac, however, it can be a little bit of a pain when you want to remove it altogether. For whatever reason you want to remove Tor Browser from your unit, you've come to the right place in order to uninstall Tor Browser completely from Mac.
Tips:
The benefits of removing Tor Browser
Assuming Tor Browser is acting up and is functioning rather slow for your Mac, it might be best to explore other browsers available to you. Plus, if you need some disk space or perhaps you need to make sure no other program is running in the background and using some much-needed computer processing speed, you may definitely want to get rid of Tor Browser altogether. Finally, if you really aren't using it, why keep it in your Mac anyway, right? No point in keeping it around.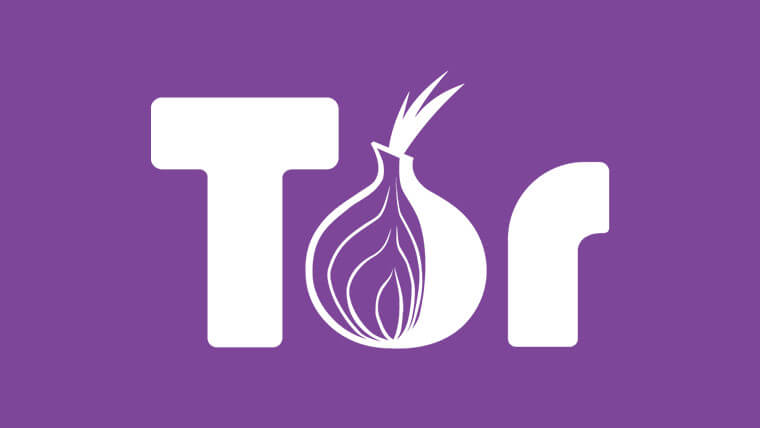 The fastest and most effective method of uninstalling Tor Browser
First on our list, is the method we strongly suggest among all the others. For this method we want you to visit and use PowerMyMac in order to completely and efficiently uninstall Tor Browser from Mac. PowerMyMac is a program that is dedicated to maximizing the potential use of your Mac and to help you with your day-to-day needs, from uninstalling to maintenance and much, much more.
The best part about using PowerMyMac to uninstall Tor Browser is you can also remove all related data that is sneaking around in the back alleys of your Mac, taking up some much-needed space. In order to uninstall Tor Browser from Mac using PowerMyMac, please follow these steps:
Step 1 - Download and install PowerMyMac - Start by going to our website and download PowerMyMac, this shouldn't take too long depending on your internet connection speed. When you have successfully downloaded PowerMyMac, simply click on the dmg file and follow the instructions to install PowerMyMac.

Step 2 - After successfully installing, run the program - When you finished the process of installing the program, you can launch it right after and immediately you will see a health chart of your Mac. While that in itself is a great add-on already, you will notice three options on the upper part of the window titled: Status, Cleaner and Toolkit. You'll want to use Toolkit when you are ready.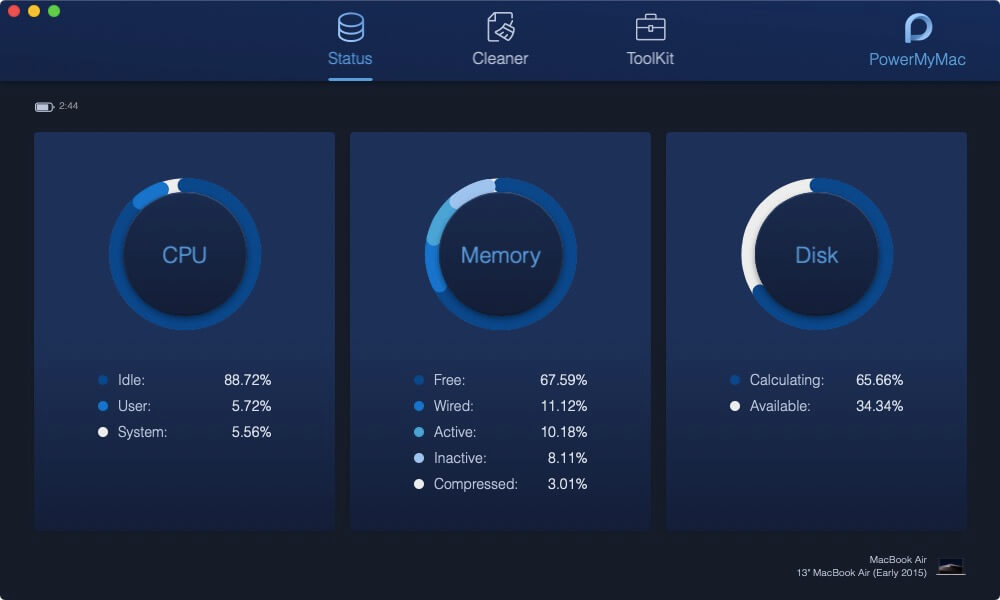 Step 3 - Choosing Toolkit - When you've pressed the Toolkit option, you will be brought into a new window where you are presented with a lot more options.
Step 4 - Pick the Uninstaller - You have likely focused on Uninstaller for your current need and you are absolutely right, just press that and you can proceed to the next step.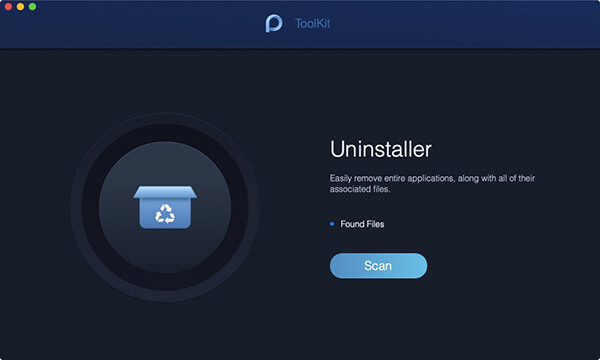 Step 5 - Uninstaller - After choosing the Uninstaller option, PowerMyMac will ask for permission to scan through your computer. Please click on the scan button and wait for the scanning process to finish. Don't worry, it won't take too long, it all depends on how many programs and applications PowerMyMac has to scan through. Kindly make sure not to turn off your computer while the scanning is in process.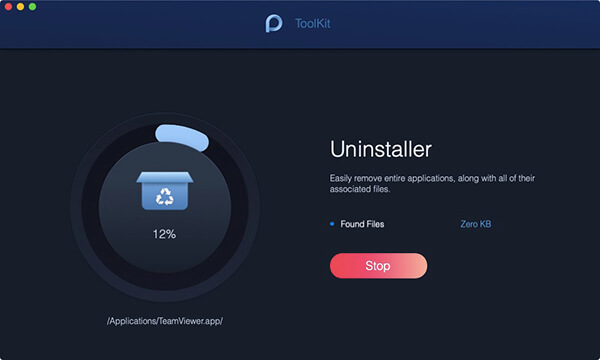 Step 6 - View results - When the scanning is done, check the results and find Tor Browser among all of the options available to you.
Step 7 - You can choose whatever files are with Tor Browser and tick them off if you want to uninstall them. Likely you will just select all and proceed to the last step.
Step 8 - Confirm uninstall - When you are satisfied with your choice, click on the Clean button and confirm via a next smaller window that will ask if you are sure. Wait for the process to finish, and your Mac should be Tor Browser free.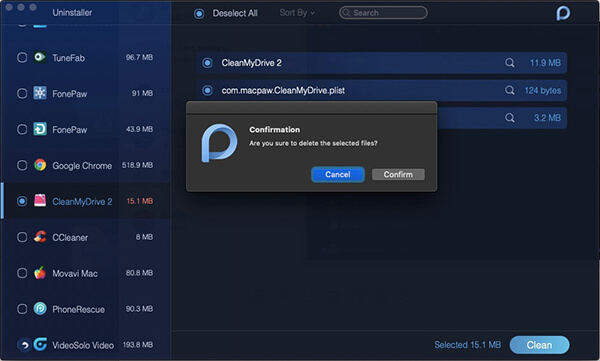 This method will also make sure that no extra files are going to be left behind on your Mac and will take up unnecessary memory space. Quite an effective method to uninstall Tor Browser from Mac or any other application that you need to be uninstalled.
Uninstalling Tor Browser using the manual method
Now, if you want another option to uninstall, you can always go about it using the manual method. Take these steps in order to uninstall Tor Browser without the assistance of any other program.
Step 1 - Make sure that Tor Browser is not in use - Click on your Utilities, find the Activity Monitor and highlight Tor Browser if it is running. Press quit to make sure that it is no longer active, should it not be on your Activity Monitor it is likely that the program is not in use.
Step 2 - Find Tor Browser on your menu and drag it to the trash can icon.
Note: You might be asked to enter a password when you try to do this, just enter the administrator password and you should not have any other issues proceeding to the next step.
Step 3 - Empty or delete all items in the trash bin, and with that you are now free of Tor Browser from your Mac.
While those are fewer steps than the first option, it does not completely delete all the files related to Tor Browser. You will need to manually find them and uninstall them or delete them one by one or folder by folder. It's not exactly what you would call easy, but it is not impossible, however, this isn't really something that someone who is new to Mac can easily do. Assuming this sounds a little too much trouble for you, it might be best to resort to using the previous method.
Overall conclusion
Sure, you have two available methods for uninstalling Tor Browser, but unless you really know what you are doing, the manual method seems like a little too much for a lot of people. There are always ways around it and more tutorials, but if you really want to skip all those troublesome issues or if you plan to uninstall a lot more than just Tor Browser, then PowerMyMac might just be the perfect application for you and your Mac.