If you love making music or editing audio, then we are sure you are familiar with Adobe Audition. This app was developed and released by Adobe Inc. in 2013. And although it is great software with many users from all around the world, a lot of them still want to learn how to uninstall Adobe Audition on Mac. Why? Simply because they want to fix the issues they have encountered with this app.
If you want to learn why and what are the different removal ways to easily and completely remove Adobe Audition from your Mac, then you better read this article and find out.
Contents: Part 1. Quickly & Completely Uninstall Adobe Audition on MacPart 2. Manually Uninstall Adobe Audition on Mac: Steps to FollowPart 4. Conclusion
Part 1. Quickly & Completely Uninstall Adobe Audition on Mac
Adobe Audition is a great software where aspiring musicians or professional audio editors edit and make music through different audio settings.
But even though it has been running around since 2013 and with regular updates as well, it can still develop issues that we don't like to face, especially when we have to face them over and over again. That's why people tend to use the other way to fix it, which is learning how to uninstall Adobe Audition on Mac.
When you say uninstalling, there is one way I could help you with it, and that is through using the best uninstaller tool that can help you uninstall Adobe Audition without exerting that much effort and without wasting your time. This tool is no other than the iMyMac PowerMyMac.
PowerMyMac has many functions that you would surely find very helpful, especially since it can keep your device from experiencing further storage issues. And to top all of those, the App Uninstaller of PowerMyMac can help you easily remove all the difficult-to-delete apps like xCode, Adobe CC, or PhotoShop from the Mac without leaving trace files. So if you want to uninstall Adobe Audition on Mac, this might be the tool you are looking for.
The PowerMyMac is not only limited to uninstalling other applications from your device, it also has other functions that you might want to use to keep your device running smoothly and without any errors.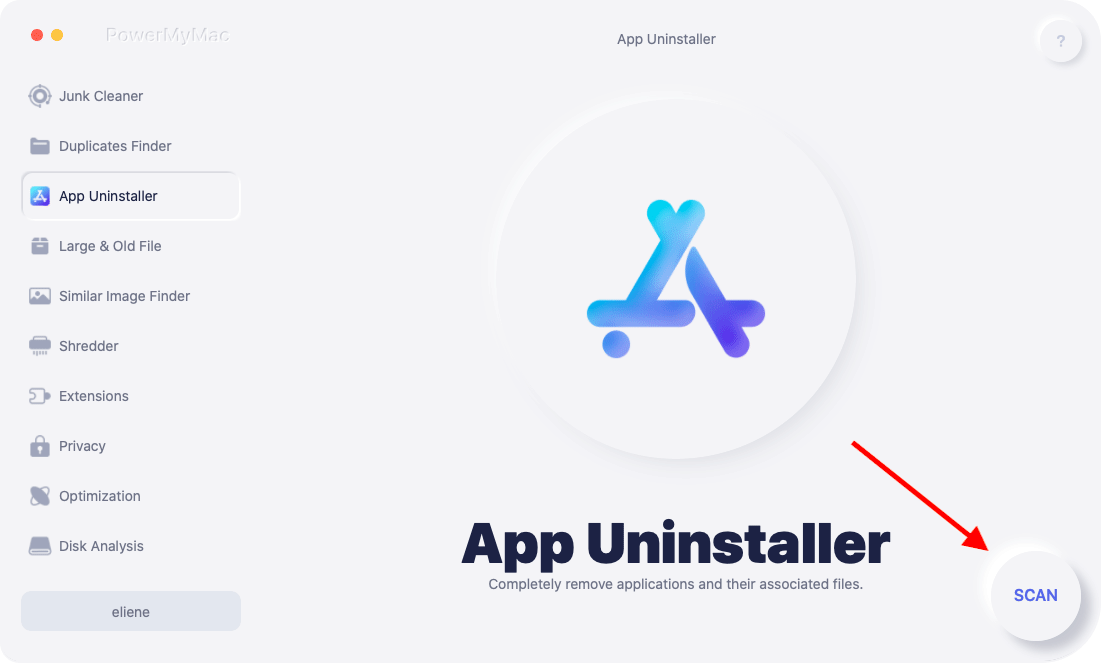 To learn how to use the PowerMyMac to quickly & completely uninstall Adobe Audition on Mac, just follow these directions:
Click App Uninstaller when you open the software
Tap on SCAN to let it scan your Mac, then it will then show you a list of all the apps on your device
Find the app Adobe Audition and select it as well as all other data that comes with it
Just tap on CLEAN and the removal process will then begin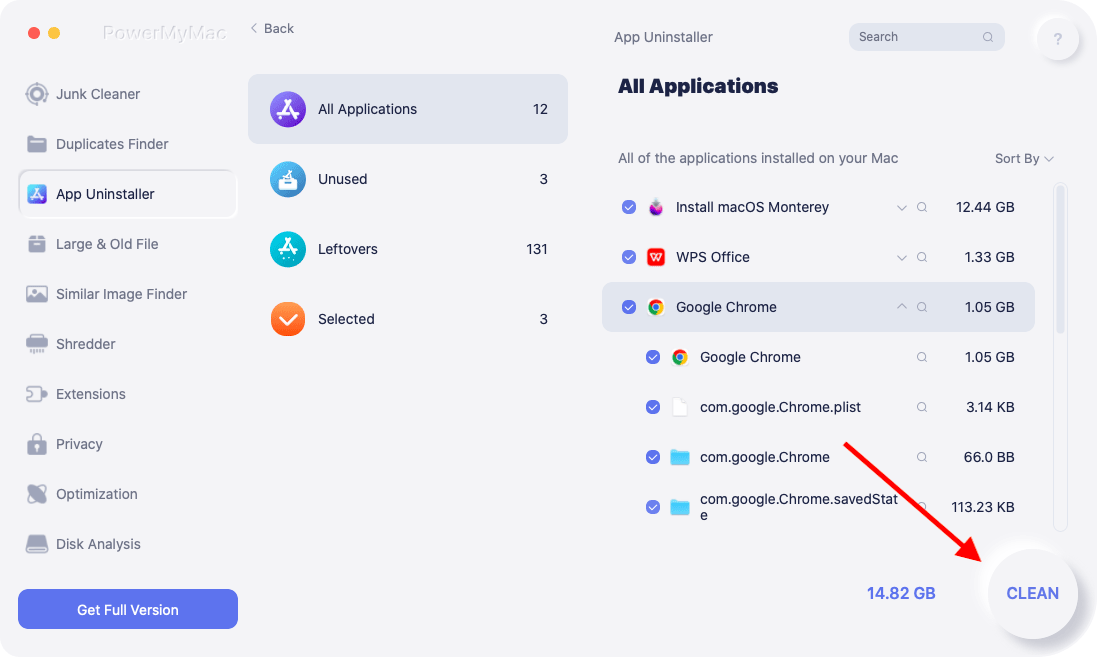 It's so easy, right? You can now successfully uninstall Adobe Audition on Mac.
And again, PowerMyMac also has other cleaning & optimizing features: firstly, it can remove junk files to give your device more space. It can release more space because it can also find duplicated and similar files or photos and have them deleted.
Aside from that, it can manage extensions for you, find large-sized files and outdated files so you can remove them, and it can clear your browsing data and history, which all help speed up your Mac.
Part 2. Manually Uninstall Adobe Audition on Mac: Steps to Follow
Now, if you think you also need to know the manual way of uninstalling the Adobe Audition for Mac, then you don't have to worry about it because we have it prepared for you down here.
We like to say that the manual way is also effective but it takes a lot of clicks and can waste a lot of your time. That's why we still highly recommend using a professional cleaning tool like the iMyMac PowerMyMac to make things so much easier for you.
But for those who insist on knowing how to manually uninstall Adobe Audition on Mac, feel free to check the 2 ways here and follow the steps we have listed just below this post:
Force Quit Adobe Audition on your Mac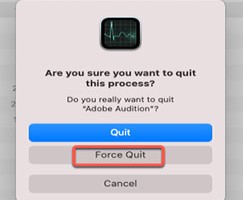 Launch your Finder and click Applications
Search and locate Adobe Audition and then drag it to the Trash icon at the Dock or you can just right-click on the Adobe Audition icon and select Move to Trash
To completely uninstall Adobe Audition on Mac, you should also delete all files associated with the app. Sometimes those files are located in the folders like: ~/Library/Caches/, ~/Library/Application Support/, /Library/StartupItems/, /Library/LaunchAgents/, /Home/Library/Preferences/, /Home/Library/Applications Support/, /Home/Library/StartupItems/, etc.
Choose Finder again and hit Empty Trash. Alternatively, you can also right-click the Trash icon and select Empty Trash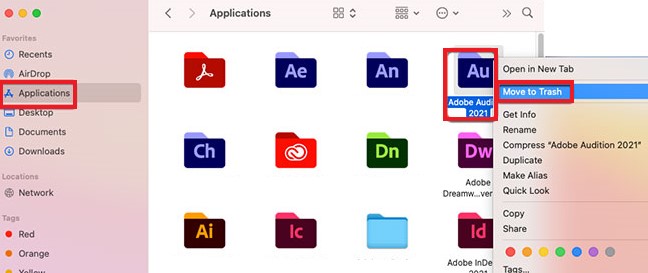 There's another way for you to choose. You can also uninstall Adobe Audition on Mac using the Adobe Creative Cloud's Desktop app:
Open Creative Cloud desktop on your Mac.
Find the All Apps page, and select More actions next to the app Adobe Audition.
In the drop-down list, select the Uninstall button
Select the Cancel, Remove or Keep button, based on your preference to save the data of app notifications, interface settings, plug-ins, etc.

And just like that, you now have uninstalled Adobe Audition on your Mac using the different manual ways.

Part 3. Overview of Adobe Audition
Just as we have mentioned earlier, Adobe Audition is software that you can use to edit your audio. You can also use this to make music. In fact, many aspiring musicians turn to this software for help when they are trying to make their music and a name for themselves.
But, we would also like to remind you that if you encounter issues with your Adobe Audition and other methods won't fix it, the best thing to do is to uninstall Adobe Audition on Mac.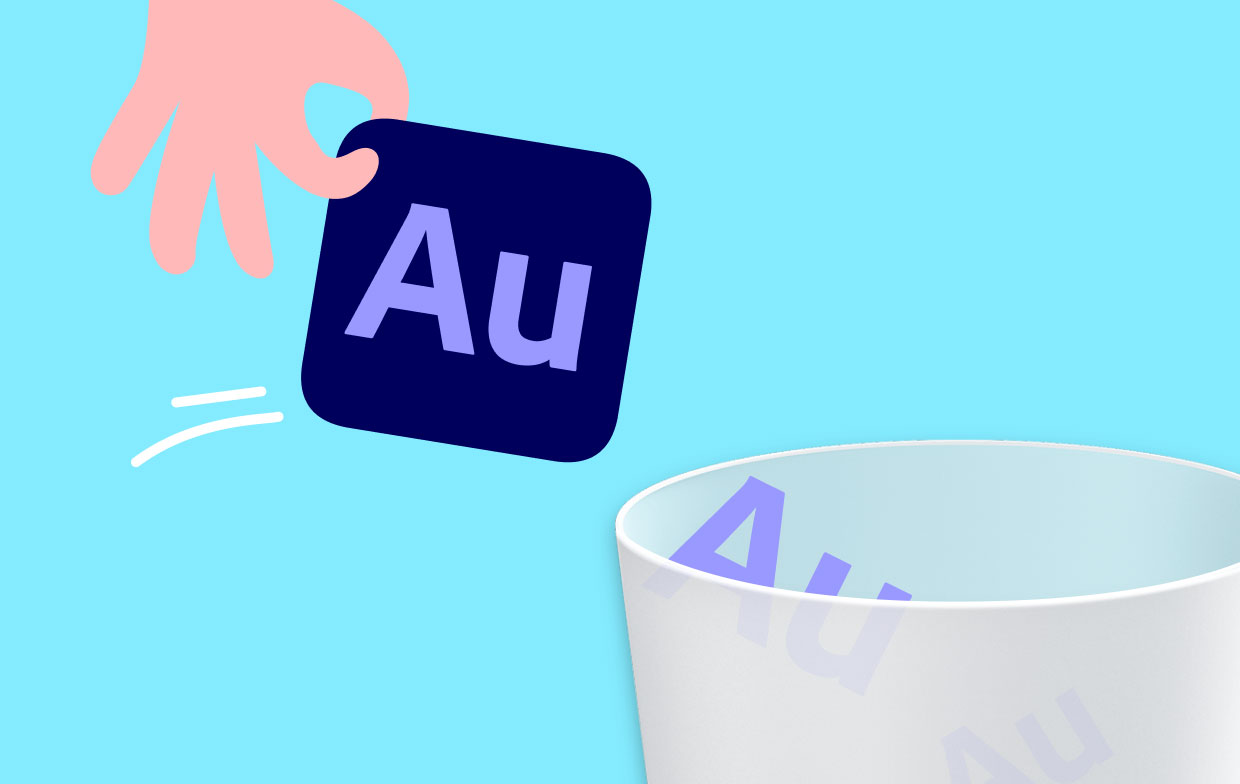 Part 4. Conclusion
Adobe Audition is a very great music-making and audio editing app. But sometimes it may encounter issues that make fixing it very hard. That's why a lot of users try to uninstall Adobe Audition on Mac in order to fix these issues and so they can get back to making their music.
Now, we still highly recommend using the App Uninstaller of PowerMyMac when you want to completely and quickly remove the app from your Mac since it is the easiest and simplest way to do it.