Users may notice a few issues when attempting to remove Android File Transfer on Mac. The app cannot be moved to the Trash; deletion requests are rejected, and some of the downloaded folders/files may remain to be hidden across the system.......
"How else can I uninstall Android File Transfer on Mac perfectly?" one may wonder after numerous failed efforts.
Don't be concerned. Different alternatives are mentioned in depth in this article to assist you in properly disposing of Android File Transfer and resolving probable uninstall difficulties.
Article GuidePart 1. How to Uninstall Android File Transfer ManuallyPart 2. Remove all Remnants of Android File TransferPart 3. Automatically Uninstall Android File Transfer on Mac
Part 1. How to Uninstall Android File Transfer Manually
Android File Transfer is a program that lets users transfer data from the Mac to an Android smartphone. It requires Mac OS X 10.5 or newer, as well as Android 3.0 or onwards. When you link in the Android smartphone with it downloaded, a window appears, presenting all of the data on the device. You may use easy drag and drop tasks to examine the device's data and transfer information. It's also helpful to generate new folders or remove existing ones.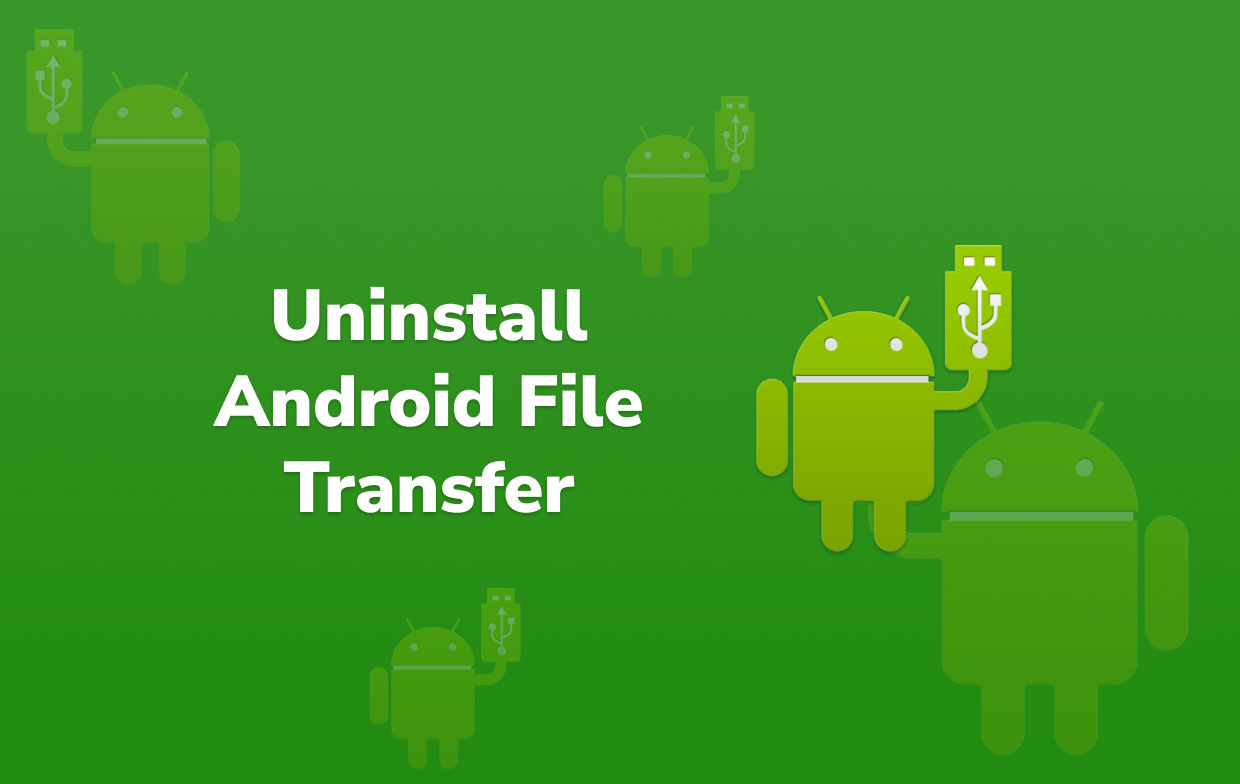 Android File Transfer has several flaws that may lead you to uninstall Android File Transfer Mac. You can't search for material or use the Quick Look function to review your files, and file transfers are limited to 4 GB. So, if Android File Transfer fails to fulfill your needs, you may need to uninstall Android File Transfer from Mac and search for several other file-transfer applications.
In Mac OS X, removing software is significantly easier than it is on Windows. However, a basic drag-to-delete operation may not be capable of removing all or most of the app's items. Sign in to your administrator account and ensure that Android File Transfer isn't operating before proceeding with the standard removal. This is the first and most important thing you should be doing.
By selecting the red "Quit Process" option in the Activity Monitor (found in the /Applications/Utilities/ directory), you can stop the linked process(es).
You have a few uninstall alternatives to choose from, and you'll be able to uninstall Android File Transfer Mac quickly. Let's get started with the steps below.
Option 1: Delete Android File Transfer by dragging it to the Trash.
In the Finder, go to the sidebar and choose Applications.
Browse through the directory until you find Android File Transfer, then drag the icon to the Trash within the dock.
You may also right-click the program and select Move to Trash from the menu.
To remove, right-click the Trash button and select Empty Trash.
If you're having trouble moving a program to the Trash or emptying the Trash, try to hold the Option button while selecting Empty Trash from the Finder menu or restart the Mac. Most programs may be painlessly deleted using this drag-to-delete approach, which works over all versions of Mac OS X, although it is not relevant to built-in Mac applications.
Reminder: emptying the Trash may erase Android File Transfer along with any other items you've tossed into the Trash in an irreversible manner. You may recover deleted files or programs by right-clicking the file in the Trash and selecting the Put Back button if you change your mind prior to emptying the Trash.
Option 2: In Launchpad, remove Android File Transfer.
If you installed Android File Transfer from the App Store and have OS X Lion or onwards, you may delete Android File Transfer via Launchpad.
Start Launchpad and type Android File Transfer into the top-right search box.
Click and hold the Android File Transfer symbol with your cursor until it wiggles.
In Android File Transfer, select the "X" symbol in the upper left corner.
When you select the X button, Android File Transfer will be uninstalled right away, and you won't have to empty the Trash after that.
Part 2. Remove all Remnants of Android File Transfer
The majority of OS X applications are self-contained bundles that can be removed using the methods listed above, however, there are exemptions. Even with Mac OS X, removing software does not ensure that all of those components are removed.
Although application remnants may not pose a significant threat to the system, they do use hard drive space. Once Android File Transfer has been deleted from Application directories, you should verify if any related files remain on the storage device.
Launch the Finder, select Go from the Menu bar, and click the Go to Folder... item.
After typing the location to the Application Support folder: /Library, press the Enter key.
In the following places, look for files and data that have the term of Android File Transfer or the vendor:

/Library/Caches, Library, /Library/Preferences, /Library/StartupItems, /Library/LaunchAgents, /Library/LaunchDaemons, /Library/Application Support, /Library/PreferencePanes

Choose Move to Trash from the context menu when you right-click the matching files and documents.
Input the User Library path in the Home Folder: /Library, and then press the Enter button.
Detect and remove the corresponding files and documents in the same directory collection.
To completely uninstall Android File Transfer Mac remnants, empty the Trash.
Part 3. Automatically Uninstall Android File Transfer on Mac
This part would like to discuss with you the most efficient and time-saving method for removing Mac software.
PowerMyMac's Uninstaller is a powerful tool that allows you to uninstall unwanted, difficult, or resistant applications in only a few clicks.
Get A Free Trial Now!
It can quickly uninstall software that is difficult to remove on Mac like DropBox. And it can scan and delete duplicate files, large files or old files. You can download it for free to clean up your Mac.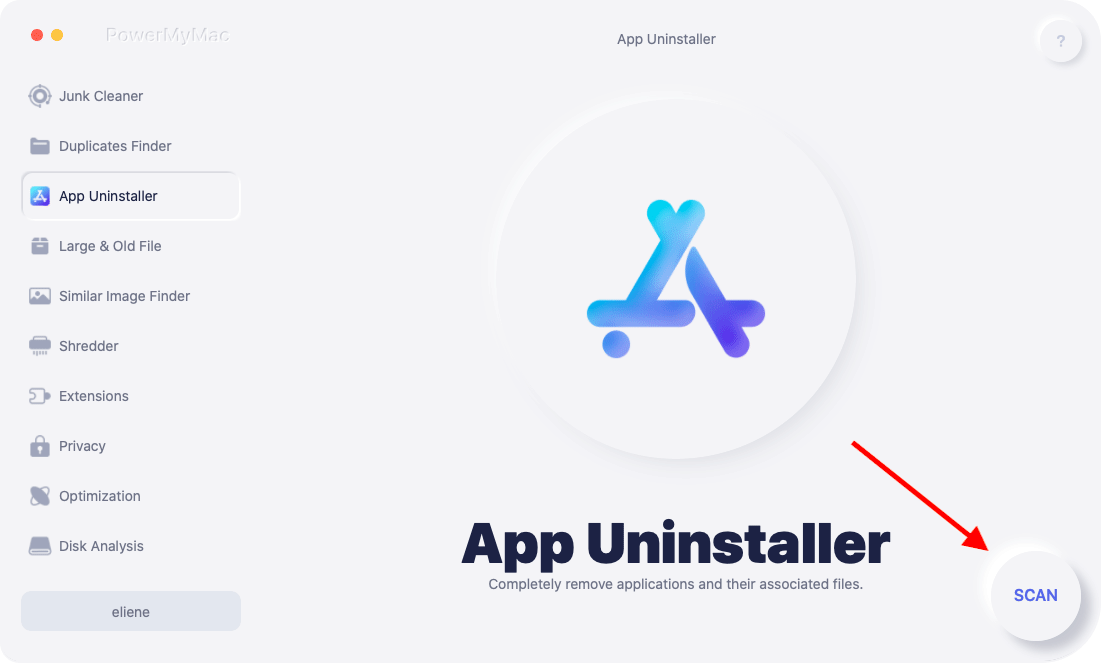 The straightforward user interface makes it simple to uninstall Android File Transfer on Mac and remove all traces of Android File Transfer:
Before you can utilize the PowerMyMac application, you must first download and install it. The program will show you the current condition of your system when you first start it up.
After selecting Uninstaller, click Scan. Please wait once the scanning is complete. Re-scan only if it's necessary.
Once all of the applications have been scanned, a list of them will show on the left side. From the list of apps, choose the Android File Transfer app or any other undesirable software. You may also seek for Android File Transfer by typing its name into the search box: 'Android File Transfer.' The Android File Transfer-related files and folders will appear on the right side.
Select all of the app's important files after that. Recheck your files, then click Clean to complete the procedure and wait for it to finish.
The removal is accomplished when the notification "Cleanup Completed" shows.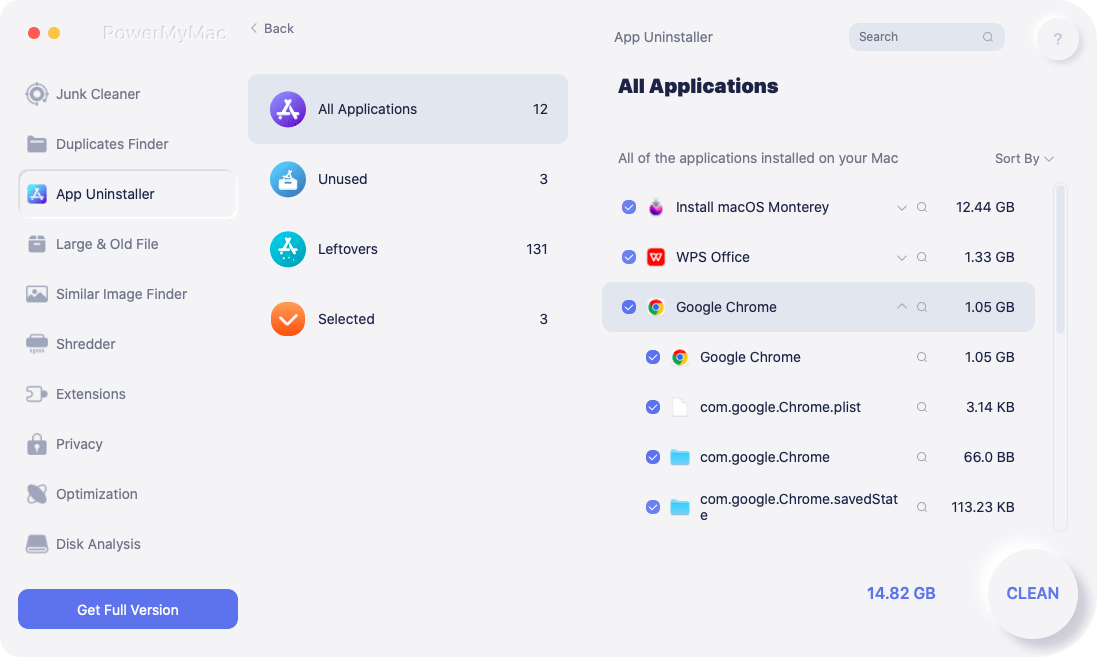 Conclusion
This article will assist you in how to uninstall Android File Transfer Mac from your device. Traditional approaches may require a significant amount of time, perseverance, and OS X understanding to be efficient.
Get A Free Trial Now!
If you want to remove Android File Transfer as quickly, easily, and safely as possible, use the unique automatic tool to do it.