It would appear that a notable number of users struggle with the process of removing applications such as Dolphin from their devices. Some people have difficulties during the process of uninstalling the software, while others have issues after the application has been deleted.
That is why you must make sure first that you know how to uninstall Dolphin on Mac before trying to delete it. This is to prevent you from encountering any problems afterward, like incomplete uninstallation or remnants being scattered throughout the system.
This article will be a guide for you to uninstall such an app by using different removal methods, manually or automatically.
Contents: Part 1. What is the Dolphin Emulator?Part 2. Automatically Uninstall Dolphin on MacPart 3. How Do I Manually Uninstall Dolphin on Mac?Part 4. Conclusion
Part 1. What is the Dolphin Emulator?
This app is a renowned emulator for the Wii and GameCube, two modern Nintendo digital game platforms. It enables players from Mac and Windows Desktop to play these games for such two video game consoles in 1080p with various upgrades. The Dolphin app was created by 2003, and it also has been open-source and available since 2008.
The Dolphin Emulator is growing rapidly among users of Windows due to its consistent performance and excellent Wii game emulation quality. On MacOS, though, the Dolphin Emulator isn't quite as good.
Numerous difficulties with Dolphin Emulator on Mac have been discovered, such as XINPUT 3.dll not found, the 140.DLL missing problem, Error 0xc000007b, and so on. If you're having trouble using Dolphin Emulator on Mac, consider uninstalling it first and then reinstalling it or finding an alternative instead. Read the following parts to uninstall Dolphin Mac efficiently.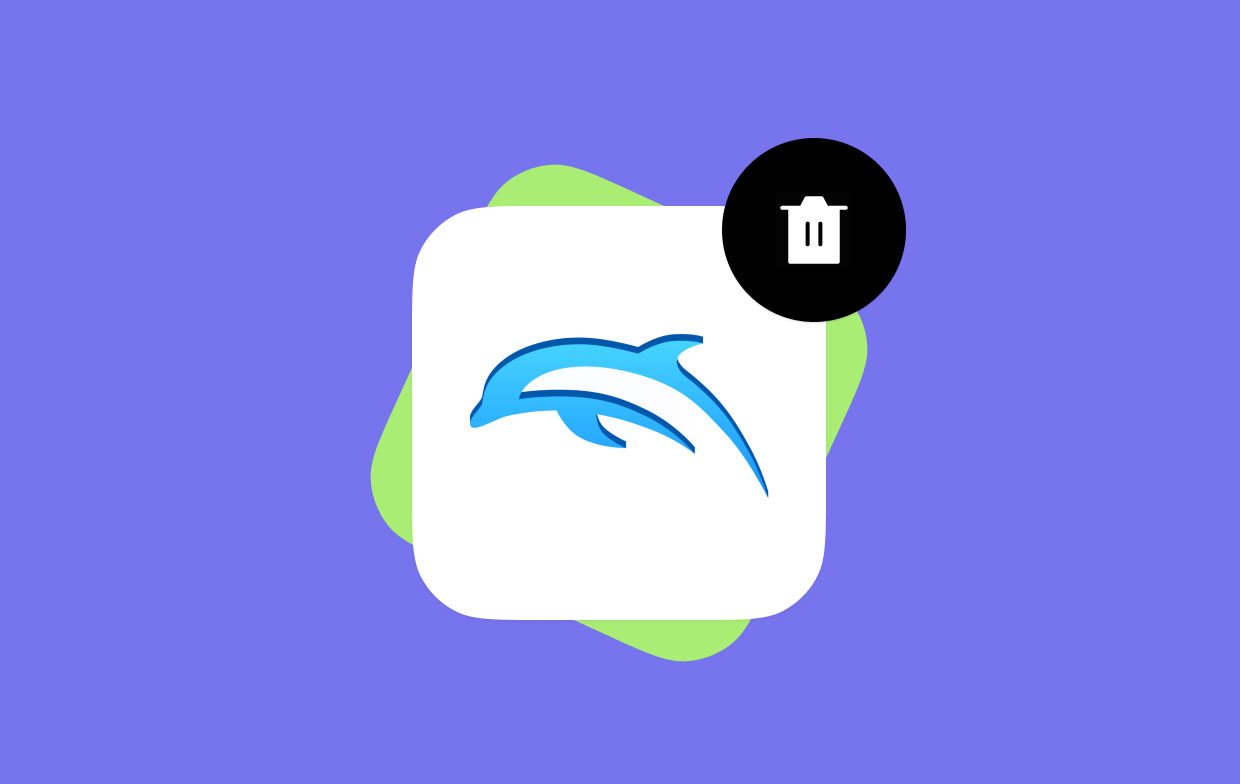 Part 2. Automatically Uninstall Dolphin on Mac
You may use iMyMac PowerMyMac as the finest App Uninstaller program to uninstall Dolphin Mac on your Mac device in a way that is both comprehensive and risk-free. This software can also make the uninstallation of the Dolphin Emulator simpler.
Follow the instructions below to discover how to remove Dolphin Emulator from your Mac using the PowerMyMac in a clean and complete manner.
After you've downloaded the PowerMyMac software, go to the program's homepage and, from the drop-down menu, choose App Uninstaller from the list of possibilities.
You may run a search that will scan through all of the apps that have been installed on your computer by going to the menu and selecting the option labeled "SCAN".
You may confirm your choice by choosing Dolphin or any other application that you do not plan to use in the future on the right side of the screen after selecting All Applications on the left part of the screen.
When you click the "CLEAN" button on the toolbar, you'll be given the choice of deleting anything associated with it, including files that are directly linked to it.
A notice that says "Cleaned Completed" will appear on the screen after it has finished processing. It would also indicate the total number of files eliminated from your device, as well as the quantity of space that has been cleared. Then you can uninstall Dolphin on Mac completely.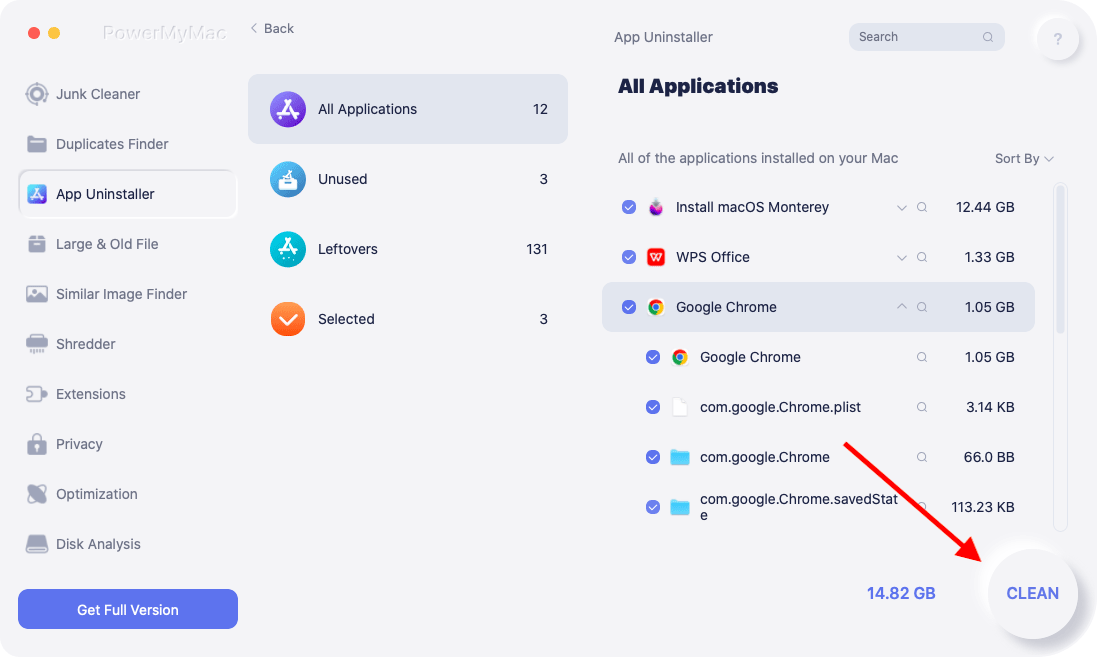 In terms of this brief introduction, you may have understood the simple removal steps. Then try to use it to uninstall some unwanted applications easily. For example, try to remove Docker or Kaspersky from the Mac effortlessly.
Part 3. How Do I Manually Uninstall Dolphin on Mac?
In this section, you will be taught how to remove Dolphin from Mac manually. It can be done via the uninstaller, or you can simply drag it to the Trash. Regardless of which way you choose to use, it is still a must to make sure all the remnants will be deleted from the system along with the app since these items will use some space in your storage, which is unnecessary.
#1. Using its uninstaller to remove Dolphin
In Finder, go to the folder labeled "Applications". Enter the directory in which the application is located (or the installation package file if it is still on the device). When there is an item that has the term Uninstall, double-click that to start it, and afterward, follow the prompts that appear on the screen to finish the process of removing the program, Dolphin.
#2. Move Dolphin.app to Trash & delete its leftovers
The Dolphin Emulator is perhaps the only cross-platform software that can operate on Mac, Linux, and Windows versions seven and above. On the Mac, users can quickly uninstall Dolphin on Mac by opening the Folder, selecting Applications, and then dragging the Dolphin Emulator program file to the Trash folder.
This method is straightforward, but there is a possibility that it may leave behind a significant quantity of Dolphin app remnants on the Mac. Read the instructions below to manually know and understand how to uninstall and cleanly remove Dolphin from your Mac.
Step 1. To remove Dolphin Emulator from your Mac, launch the Finder, go to Applications, then simply drag the program file for Dolphin Emulator into the trash.
Step 2. Proceed to wipe out all console presets for Wii and GameCube connected to Dolphin Emulator, and any preference settings as well as some 'Hidden' Dolphin app elements. In order to get rid of and clear up all of these files connected to Dolphin Emulator, you have to go as follows: Launch Finder > under Menu, select Go > input~/Library/.
Step 3. At this point, go through each directory in your Dolphin Emulator for any residual garbage. It's possible that they are filed away in one of the following directories:
/Caches/, /Frameworks/, /Preferences/, /Application State/, /Application Support/, /Containers/, /Logs/, /Saved/, /WebKit/
Step 4. To uninstall Dolphin on Mac completely, drag all of the related files towards the Trash before selecting Empty Trash. Then, restart your computer.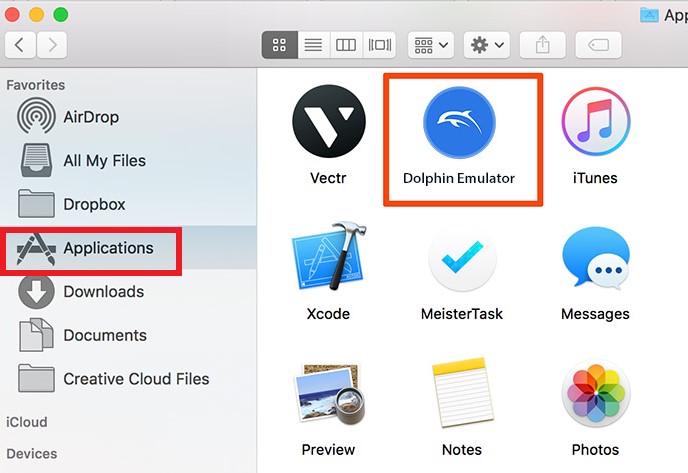 Part 4. Conclusion
As you go through the article, you will encounter two different ways to uninstall Dolphin on Mac. The manual way of removing an app is more tedious and should be given more attention when doing it this way. After removing the app, you have to delete all of its remnants by yourself as well.
On the other hand, the automatic way of uninstalling Dolphin is using the powerful uninstaller of the PowerMyMac, which has an Uninstaller feature to help automatically remove all the unwanted apps on your device.