Torch Browser is a software that offers powerful browsing, together with built-in media downloading and sharing features. It gives fast browsing capabilities, download torrents, share sites, accelerate downloads, and grab online media directly from the web browser.
However, despite those upgrades and advantages that the browser provides to its users, we can't deny the fact that all users can still experience issues when using this application – which puts users into a dilemma that will lead to them thinking of ways to uninstall Torch Browser on Mac. If you want to know how to uninstall Torch Browser on your Mac, read this post which will provide some tips on uninstalling apps on Mac.
Contents: Part 1. Steps to Completely Uninstall Torch Browser on MacPart 2. How to Manually Uninstall Torch Browser on Mac?Part 3. Why Do We Need to Uninstall Torch Browser on Mac?Part 4. Conclusion
Part 1. Steps to Completely Uninstall Torch Browser on Mac
After using your Mac for a long time, there will be a lot of data stored on your device including browsing caches, junk files, and many other insignificant data will be collected. If you want to uninstall an application and delete all the data connected to it, you could search for a Mac cleaner on the internet. But the most likely to get recommended will be the iMyMac PowerMyMac software.
PowerMyMac is a cleaning tool that is popular with Mac users that offers a simple way to clean up various files on Mac and optimize performance that is mainly designated for speeding up a device when it is running slow. It allows you to remove duplicate files and other useless data on your Mac. It also analyzes your Mac and gives a report summary of the current state including the memory usage, CPU health, battery, and disk.
Here are the following steps that will completely help you uninstall Torch Browser on Mac using the PowerMyMac:
Download and install this software
Launch the app and click the App Uninstaller icon and then select the SCAN button
Find Torch Browser from the list and select the CLEAN button
You will know when the deletion process has ended after a Cleaned Completed phrase pops on your screen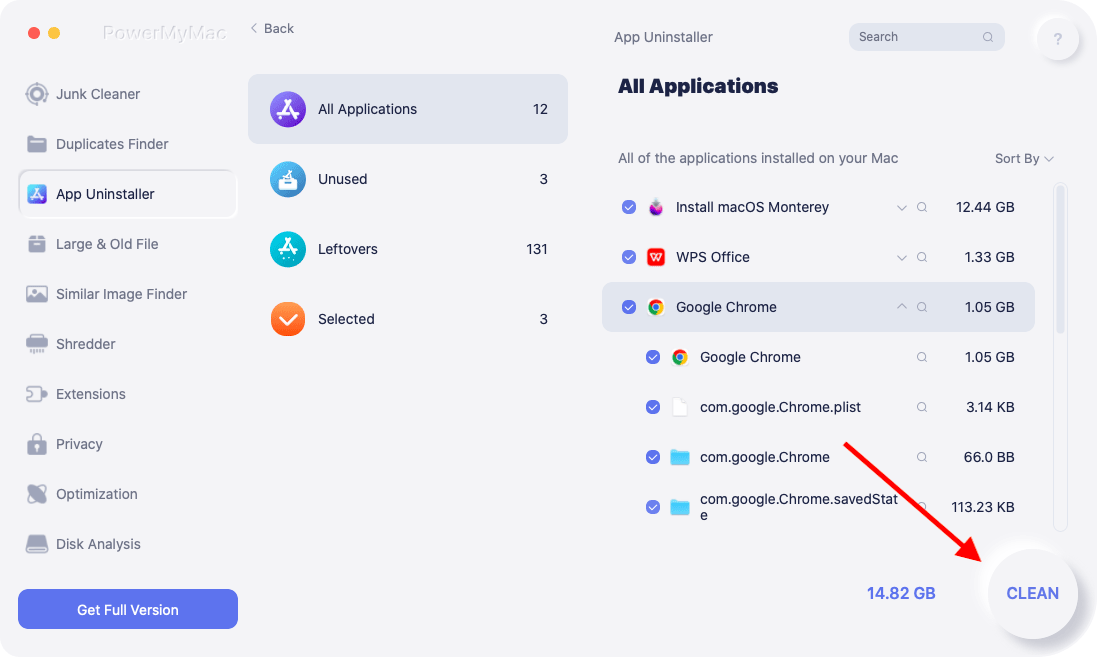 As you can see, the uninstalling process is so brief that you can understand it easily. What would make you more excited is that this uninstaller can not only remove Torch Browser from Mac, but also remove LastPass, Github, Yahoo, or any other apps from your Mac completely.
Part 2. How to Manually Uninstall Torch Browser on Mac?
Getting rid of the application manually is a bit more tricky to do, unlike using the PowerMyMac software where all you need to do is click a few buttons and everything will be done by the app itself. It needs attention and a lot of time to check one by one that all the data left behind by the application are also deleted to free up more space for your device.
If some data are still left behind, chances of viruses and other malfunctions might occur to your device. So you need to be extra careful when you are doing the manual way to uninstall Torch Browser on Mac.
Here are the following steps that will help you manually uninstall the Torch Browser app from your Mac device:
Make sure to stop the Torch browser app from running
Go to Dock, right-click the Torch browser icon, and then select Quit
Open your Finder, then select the Applications folder
Find the Torch Browser app and right-click it to select Move to Trash
Or you can just remove the program by dragging it to the Trash icon
Now it's time for you to remove the excess data, to do this follow these steps: Go to Finder> Click Go > Select Go to Folder > Enter the word ~/Library > Click Go > Select and delete all files related to Torch Browser
Go back to your Dock, open the Trash icon and then select Empty Trash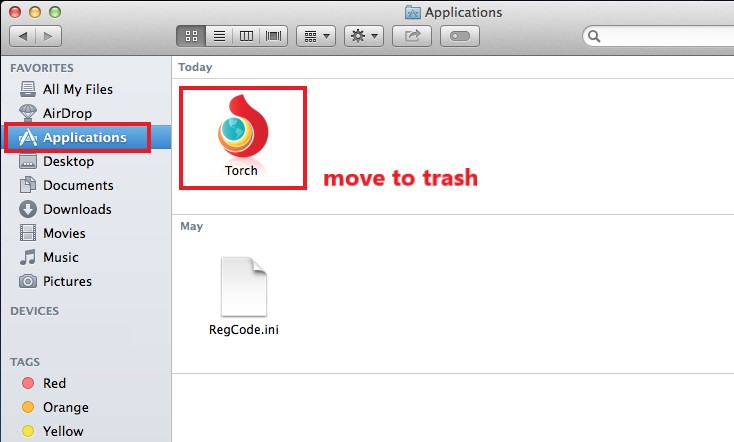 Removing only the application by dragging its icon to your Trash will result in an incomplete or unsuccessful removal because the whole program is not removed properly. You need to also delete all the related files located in the associated folders for you to be able to remove them from your device without eating up any space or causing more trouble for your Mac.
Part 3. Why Do We Need to Uninstall Torch Browser on Mac?
Torch Browser is created using the Chromium source code that provides various media-focused features like torrent downloader, media player, music player, downloads accelerator, and many more.
Basically, it helps users switch from one program to another without causing any trouble. But users ought to know that the Torch Browser application is considered to have a Potentially Unwanted Program (PUP).
This just means that some of its extensions and installations are not authorized by other browsers like Google Chrome – which is why it crashes from time to time and affects a user's browsing experience. This is also mainly the reason why a lot of Torch Browser users want to find a way to uninstall Torch Browser on Mac.
Here are some best alternative browsers you can use:
Mozilla Firefox
Google Chrome
Tor Browser
Vivaldi
Opera
These browsers are proven to be faster and a lot safer than the Torch Browser application. What's more amazing about these alternative browsers is that they are also able to provide quality performance to all its users and their user experience.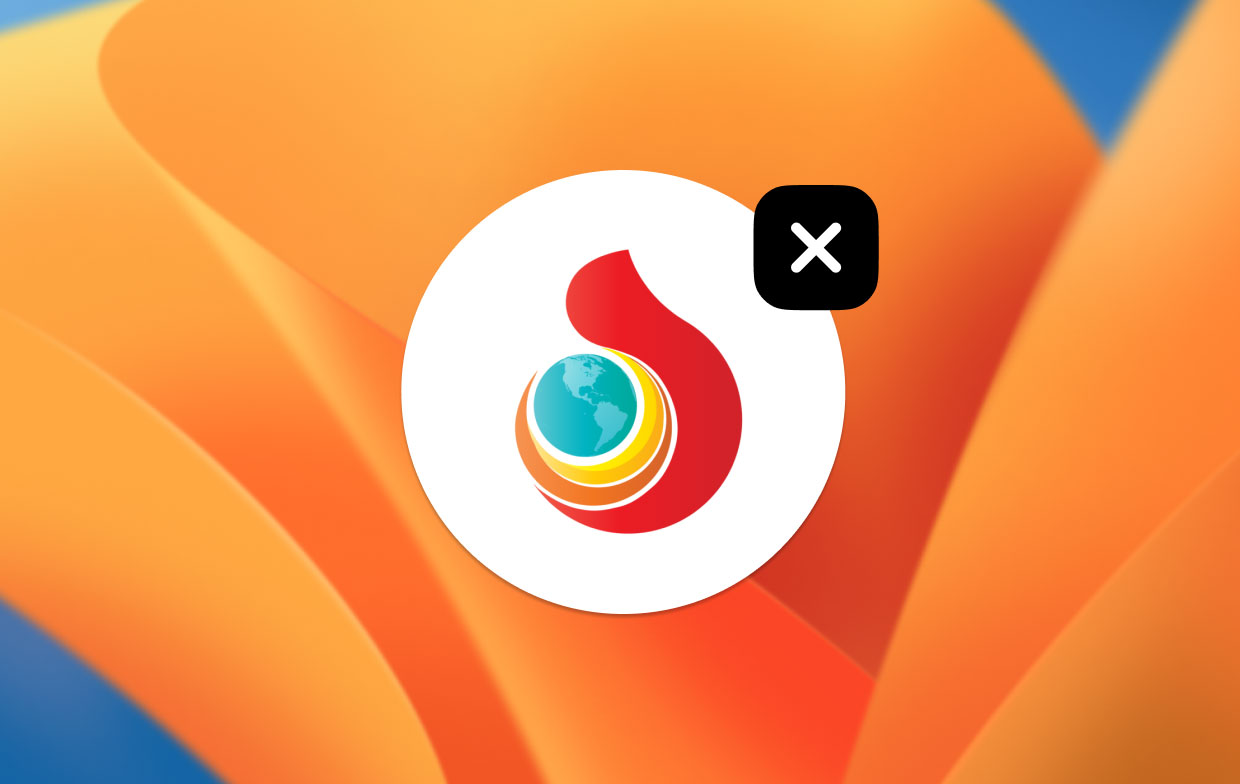 Not to mention that they rarely experience issues like crashing or hanging up all of a sudden, unlike the Torch Browser application. If you also experience such troubles with your Torch Browser, make sure to uninstall Torch Browser on Mac now.
Part 4. Conclusion
This article gives you complete knowledge about how to uninstall Torch Browser on Mac by following both the manual and the easier way – which is through the help of the cleaning tool of the PowerMyMac. And yes, we still highly recommend using the latter because this method is safer, quicker, and more accurate than the manual way.
Not to mention that it has proven many times that it can give a very awesome and one-of-a-kind experience to all its users. So what are you still waiting for? Try out the PowerMyMac software now!