For most people, the "Ultimate Entertainment Center" Kodi, or which is known as XBMC, an open-source media player that available for different operating system including the Mac Operating System which is free, and meanwhile, it is a popular application that is installed by many Mac users, not to mention that people often use this app to play and view the online streaming media such as music and videos but, completely uninstalling Kodi turned out to be difficult for some people.

Tips:
Article GuideHow to Completely Uninstall Kodi on MacUninstall Kodi on Mac with iMyMac PowerMyMacUninstall Kodi from Mac ManuallyConclusion: Which method is better?
How to Completely Uninstall Kodi on Mac
Have you ever wondering an effective way to uninstall Kodi completely? without leftover add-ons and caches? For some, this task might be a challenge. First, you might want to uninstall the application, but after you have done this, it's just the beginning, you also need to wipe its add-ons, clean the cache and delete the entire database, don't you think it's hectic? For frequent users of the Mac OS users, this might be an easy job to do, but what about those who don't fully understand the system? You might encounter one of these problems:
Unable to delete the entire database of the app or received errors notifications while performing the process
Unable to get to the root directory of the computer
There are some add-on cache leftovers while removing Kodi
Lack of understanding to uninstall the app
Do you encounter one of these problems while deleting the program on your Mac? It would be bothering or even you could encounter some other more issues during the process, but hold on, relax, there are still some other ways to carry the process easily such as using iMyMac PowerMyMac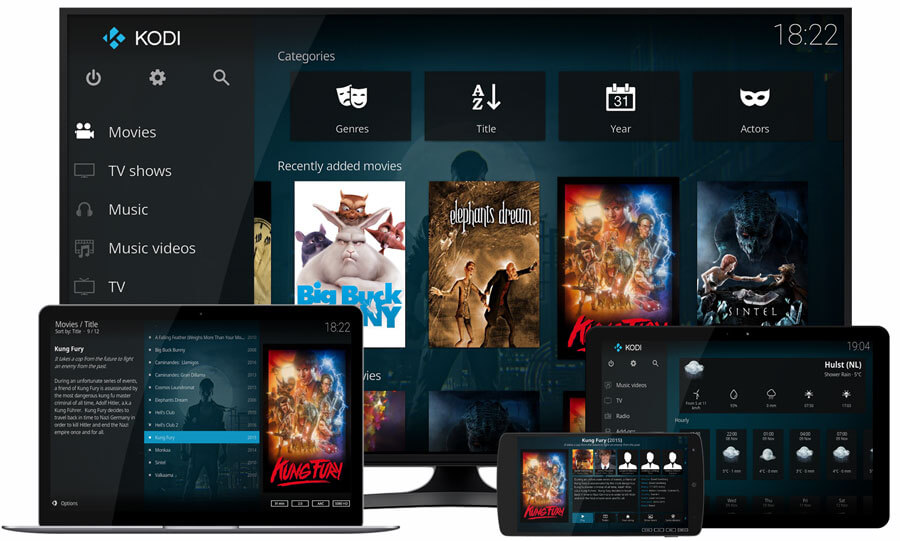 Uninstall Kodi on Mac with iMyMac PowerMyMac
PowerMyMac is an application from iMyMac that helps remove unwanted programs on Mac in a few easy steps. Unlike other Mac cleaners, PowerMyMac solves not just a few issues, but it's designed to address a myriad of common Mac problems. It's like buying multiple applications in just one package.
Do you want proof? Check out our free trial version here.One important tool in PowerMyMac is the Uninstaller function, which allows you to easily and completely remove applications on Mac. Follow these steps:
1. Open the PowerMyMac app on your Mac.
You'll see a variety of functions on the interface.
2. Go to the ToolKit icon and select the Uninstaller.

3. Click Scan.

This will let you scan the applications on Mac. These apps will appear in the Found Files menu. A status update will move on the left to show you the progress of your scan. If you're not satisfied with the scan, quickly click re-scan to scan the apps again.
4. Click View to see the applications.
You'll find all your apps in the left column.
5. Select the Kodi app in the list of applications.
You can also search the app's name using the search bar on the top-center of the page. When you click the Kodi app, all associated files and folders will appear in the right column.
6. Choose the files you want to remove.
If you wish to remove all the Kodi files, choose Select All. You can also arrange the files by clicking the Sort By button.
7. Remove the Kodi application.
Verify if you've selected all associated files. Then, click the Clean button at the bottom of the page.
8. Confirm the final step.

A confirmation page will pop up. Choose Confirm to delete all selected files. Wait for the cleaning time to finish.
That's it! You're done removing the Kodi app. After this, you can install new drivers or update your Mac OS
Uninstall Kodi from Mac Manually
Mac OS X supports the user to remove file an application on their own, but it will require some effort and time to conduct the manual removal, so you might want to get ready for that and perform the listed steps below in an orderly manner.1. Close the Kodi program, make sure that is is not running on while you are performing the process
2. On the Dock, click on the Finder
3. Go to the left pane and click Application.
4. Find Kodi on the Applications folder
5. Find the Kodi program while dragging the icon to the trash
6. Right click on trash and empty it
7. On the top menu, click Go - Go to folder
8. Type "~/library/" in the box - Return key
9. Open the Application folder - Caches - Receipts - Preferences and delete those folders with Kodi's name on it.
Generally, there will be some leftovers files such as these:
/Library/Application Support/Kodi
/Library/Receipts/glspectrum.pkg
/Library/Receipts/goom.pkg
/Library/Receipts/orgxbmchelper.pkg
/Library/Receipts/projectm-1.pkg
/Library/Receipts/scripts.pkg
/Library/Receipts/skin.pkg
/Users/vampyren/Library/Application Support/XBMC
/Users/vampyren/Library/Logs/xbmc.log
Please do note that sometimes some applications that were downloaded/installed that were not from the App Store might disorderly store their service files. For example, you could see that some of Kodi's service files could be found in some unexpected subfolder.
That is why it is recommended to use professional removal tools such as iMyMac PowerMyMac for completely uninstalling any app and absolutely removing all the leftovers. Kindly move to the next section of this article to learn more about it.
People Also Read:How to Completely Uninstall Apps on MacHow to Uninstall Dropbox from Mac
Conclusion: Which method is better?
As you can see, yes, dragging the item towards the Trash is the fastest way in Mac to remove a file or application, however, it doesn't eliminate 100% of the program on the computer and some might even consider manual removing steps are really time-consuming and troublesome issue to the common user.
Therefore here, I want to recommend to choose a very good utility like iMyMac PowerMyMac to assist you to uninstall Kodi from Mac, this really is currently the simplest way to remove application quickly and avoid any leftover issue upon the computer.