Do you want to uninstall Mendeley on Mac? Many researchers, students, and office workers love using the Mendeley app because it gives them access to thousands of research papers in an instant.
Aside from that, it's also a great app to use when you are trying to research something and will give you only the most factual research made by other people so you won't commit any mistakes with your research.
Now, what if your Mendeley app starts causing you trouble? What do you do to fix it? For some people, the only way to fix such issues is to uninstall the app, and then reinstall it.
If you are also interested in how to do this on your Mac, feel free to read this post. We will show you easy removal methods to delete the Mendeley Desktop software from Mac.
Contents: Part 1. Manual Ways to Remove Mendeley from MacPart 2. How to Automatically Uninstall Mendeley on Mac?Part 3. What is Mendeley?Part 4. Conclusion
Part 1. Manual Ways to Remove Mendeley from Mac
For those who want to remove the app Mendeley or Mendeley Desktop, there are two ways to do it, either you use the manual method or the easier way (which we are going to tackle later in this post).
Now, before we introduce to you the easier way we are first going to teach you how to manually remove Mendeley from Mac. However, you need to remember that the manual process is effective but it will require you to invest lots of your time and effort.
Before you uninstall Mendeley on Mac, you can first remove Mendeley's plug-in. Today, we are going to show you different easy ways to remove Mendeley plug-in, delete its account and uninstall the app.
1. How to Remove Mendeley Word Plug-in on Mac?
The method is pretty simple, all you need to do is follow these steps (for example, the "MS Word Mendeley Plugin"):
Make sure that your Microsoft Word is closed before starting this method
Open your Mendeley app on your Mac
Then select Tools and choose Uninstall MS Word Plug-in
2. How to Manually Uninstall Mendeley on Mac?
Now this is a long process but it's very effective, follow these steps to start with this method:
Go to your Dock or launch your Activity Monitor on Mac to quit the Mendeley / Mendeley Desktop app
Go to Finder, and then choose Applications
Select Mendeley or Mendeley Desktop
Drag it to your Trash
Then, in the folders like ~/Library/Caches/, ~/Library/Preferences/ , ~/Library/ApplicationSupport/ , etc, delete all folders and files that are related to the Mendeley app
Go back to your Trash and select Empty Trash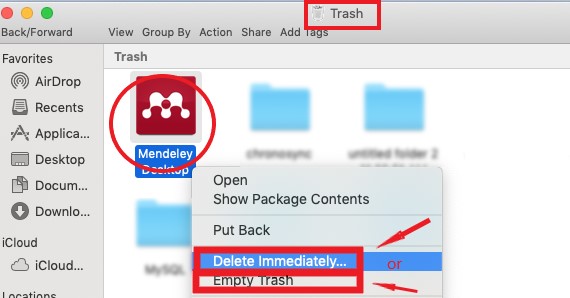 After that, you will no longer see the Mendeley or the Mendeley Desktop app on your Mac. We also recommended restarting your Mac to make sure that you can successfully uninstall Mendeley on Mac.
3. How to Delete the Mendeley Account?
Open the site Mendeley.com, and sign in to your account.
From the down arrow next to your name (usually on the top right corner), select Settings & Privacy.
Find "Close Mendeley account"
Click on that link and follow the instructions, and then sign out.
In the end, contact Mendeley Support Center, and then the Mendeley team will remove your email address from their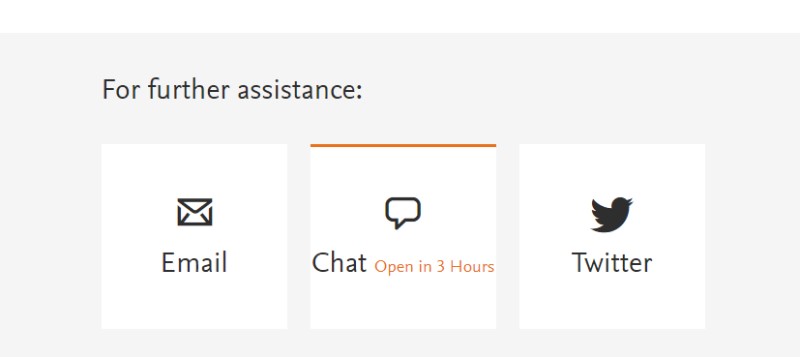 Part 2. How to Automatically Uninstall Mendeley on Mac?
If there is a manual process then we're sure you would love to hear that there is an automatic and easier way to uninstall Mendeley. This method is by using the iMyMac PowerMyMac which is a very powerful and professional cleaning tool. So what does this tool do?
The PowerMyMac can help you delete all unwanted and useless files from your devices such as large files, and outdated and duplicated files. It will help you uninstall multiple applications in one go.
Many users love using its App Uninstaller when uninstalling the apps on Mac because it is very fast and is proven to be safe as well.
So if you are looking forward to cleaning your device or want to successfully uninstall Mendeley on Mac, you can always rely on this tool to help you remove the software in the fastest way possible and without exerting that much effort. And at the same time all its related files will be deleted automatically by this tool.
Here are the steps to easily remove :
On your Mac, install the software of the iMyMac PowerMyMac
Click App Uninstaller once the app has been launched
Tap SCAN and wait for the process to stop
Once done, browse through the list and select Mendeley
Click the CLEAN button
And there you have it! Once a sign "Cleaned Completed" pops up, it means that the uninstallation process has been completed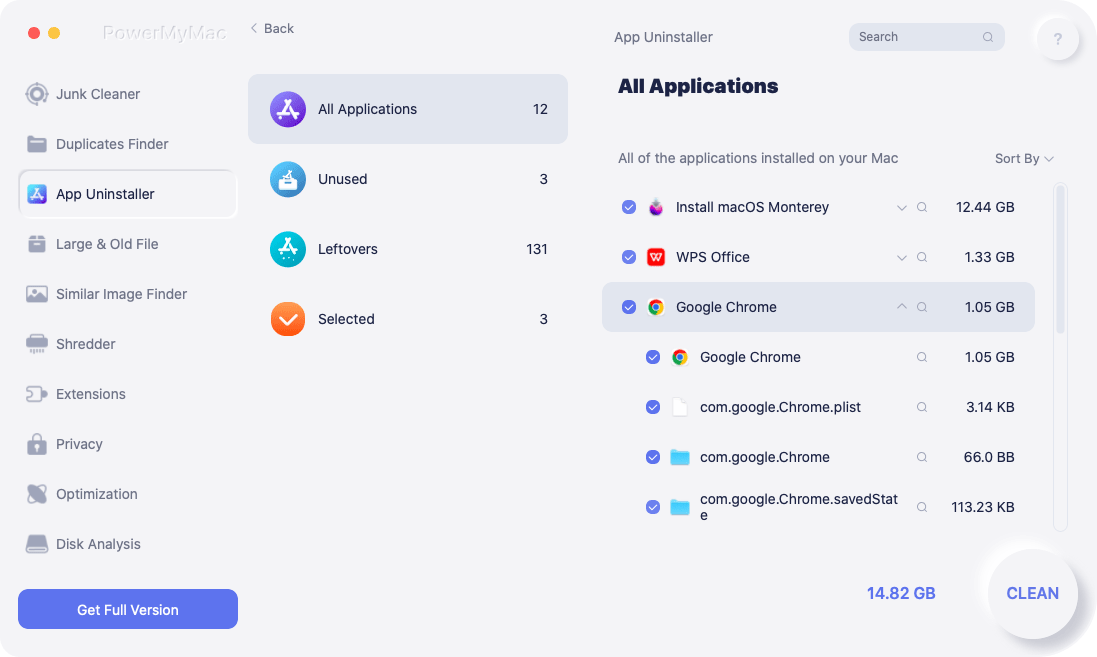 You see, the PowerMyMac is a very powerful tool that not only can help you uninstall Mendeley on Mac but also can remove Xcode or Adobe CC and other apps that take up too much space or have issues.
It also helps you optimize your Mac's speed and make it work faster than ever. If you want to give your computer a deep cleaning, you can always use this software.
Part 3. What is Mendeley?
For those who love to do research, the Mendeley app might be the app of your dreams. This software was developed by Mendeley which is a company in London, UK.
This tool is made for researchers, academic scholars, students, or anyone who wants to gain access to various academic research papers to help them. This app is very popular among students and office workers that's why many people all around the globe have this application saved on their devices.
However, after some time the Mendeley app starts having different problems that get into many users' skin. One of the main issues they always complain about is the app suddenly freezing out of nowhere which deeply affects their computers.
That's also why many users want to uninstall Mendeley on Mac so they can fix the issue they are facing and free up their computers of any bugs.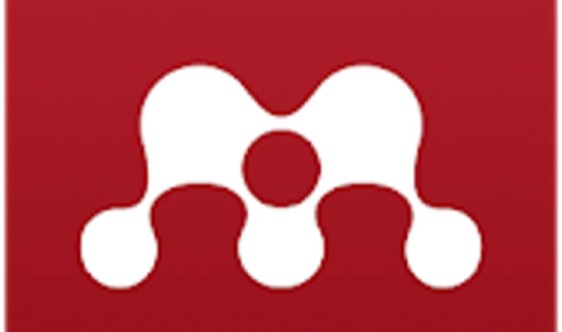 Part 4. Conclusion
If you are facing troubles with your Mendeley app, you can always choose to uninstall Mendeley on Mac.
There are two different ways to uninstall it; the manual process and using a professional uninstalling tool like the PowerMyMac. We recommend using the latter since it is safer and quicker compared to the manual process which will require you to do lots of steps without committing any mistakes.