We watch videos to keep us entertained or informed. For instance, we can watch documentaries to know about a certain piece of history. Sometimes, we save these videos to our computer so we can watch them at a later point in time. One of the most popular video file formats is MP4. But sometimes, we do want to convert from MP4 to MKV for various reasons. For instance, MKV is an open format that doesn't have licensing requirements. Plus, support for a lot of features is better in MKV compared to MP4.
Thus, this guide will teach you how to convert MP4 to MKV so you can have the benefits of both worlds. Once you have an MP4 file, you can have a copy of it in the MKV format. You can opt to delete the MP4 format or keep it for further use.
Article GuidePart 1. Which Format Is Better MKV or MP4?Part 2. Best MP4 to MKV ConverterPart 3. How Do I Convert MP4 to MKV for Free?Part 4. Conclusion
Part 1. Which Format Is Better MKV or MP4?
Before we delve onto how to convert MP4 to MKV, let's give an explanation of the two first. The first thing you have to know is that MKV and MP4 are container formats. These container formats are the ones that define the structure of the files. Containing one or even more streams, they also have information on how to actually play them. Container formats can also include metadata such as creation date, copyright holder, and title.
The definition of the video data's encoding is made possible by a codec. If you put each pixel of one frame into storage and made a movie, massive (and we really mean huge) amounts of storage space are necessary. Thus, developers have formulated a lot of schemes in order to compress videos without leading to a visible reduction in quality. Thus, there are a lot of codecs available nowadays. Container formats, from MP4 to MKV, support certain codecs.
Thus, it's a mistake to say which actual container format is better than the other in terms of video quality. The actual quality of the video is determined by the codec and not the container format. Sometimes, you can even use literally the same identical codec with different containers. Compatibility, features, and implementation are the factors you have to take account when choosing whether you need MP4 or MKV.
Now, in this MP4 to MKV article, we'll go into detail with the two container formats. We will give an explanation of both MP4 and MKV. Then, we will state its advantages and disadvantages. The next section will focus on how to convert MP4 to MKV easily.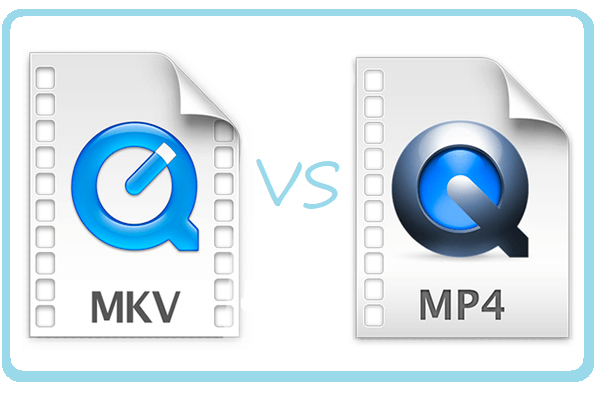 MP4 Explained
MPEG-4, Part 14 is also called MP4 and is the standard for audio and video files of the Moving Picture Experts Group. The first version was introduced in 2001 while the second one was introduced in 2003. MP4 is based on the QuickTime format of Apple and is also an ISO standard. The MP4 container format can hold video and other media such as still images and video. It can also make use of other encodings such as AAC. This container format can add Digital Rights Management (DRM) into it. This means you can actually encrypt its contents. Now, in this MP4 to MKV article, let's dig into the pros and cons of MP4.
Advantages:
· Higher degree of compression with less quality loss makes it suitable for streaming on the Internet.
· Can store different types of data including audio, video, scene descriptors, and object descriptors, among others.
· It is very versatile and handles a lot of advanced technologies including H.264.
· It can be run on every media player out there and sound card drivers support it.
Disadvantages
· These are not easy to update or edit, especially when seen from the perspective of movie makers and editors.
· A lot of piracy issues with the format.
MKV Explained
Mainly, the difference between MP4 to MKV is a philosophical one. The former is controlled and developed by MPEG and is in a proprietary format. Thus, some sections of it you might not understand are patented. There is no license necessary for the distribution of MP4 files. However, it may be necessary if you will make a software (to distribute and create) that will formulate the MP4 files. On the other hand, software that will distribute or create MKV files won't need any licensing requirements. Thus, there is a lot of open-source software available for that of MKV. Its creator, the Matroska Group offers a software library that is totally free.
Similar to MP4, MKV can contain audio, video, and other types of content. MKV is the extension for files that contain video content. MKA is for audio while MK3D is for those which contain 3D files. In each of these cases, the container format is actually the same. Attachments can be included in all three formats. In this MP4 to MKV article, let's get into detail with the advantages and disadvantages of MKV.
Advantages:
· The MKV format is highly flexible. This means it can have and it can also support all audio and video formats. Plus, it has more features compared to other file formats.
· Option for lossless or lossy compression.
· It is non-proprietary. Plus, it is well-documented allowing for easy use and manipulation.
· You can place metadata into it without the need to rewrite the actual whole file.
· It can contain an unlimited number of audio, video, subtitle tracks, still pictures, and even arbitrary files (e.g., XML).
Disadvantages:
· Still an evolving container format.
· It is more complex compared to AVI. This means it has a bigger file size.
· Tainted reputation due to its origin online.
Part 2. Best MP4 to MKV Converter
Converting MP4 to MKV is actually an easy process. You simply need the right tool to do it. For that, we recommend that you use iMyMac Video Converter. This tool will support many outputs and input video formats that you can convert from one type to that of the other, converting your home play DVD to MKV is also allowed. In addition to video conversion, it's also a good tool for improving and enhancing your videos. For example, if you have overexposed and shaky videos that are dark, these can actually be upscaled from standard definition to high definition resolution. Brightness and contrast can also be adjusted if you want to.
Conversion speeds are very fast as it's about 6x faster than the average video converter. The reason for this is it supports that the acceleration technology of various graphics cards such as AMD, NVIDIA, and Intel GPUs. There's no such thing as a quality loss if you convert MP4 to MKV using iMyMac Video Converter.
Below are some of the steps necessary to convert MP4 to MKV using iMyMac Video Converter:
Step 01 – First, Download And Then Install The Tool
The first step would be to download iMyMac Video Converter by visiting the website of the company. Then, install the software on your computer. You can opt to choose Mac or Windows depending on your computer's operating system. After that, you should install the tool on your desktop or laptop for further use.
Get A Free Trial Now!
Step 02 – Place Your MP4 Files
You should add the specific MP4 files you want to convert by clicking the "Add Files" button located at the interface' upper section. Check the files which are located in their own files and then add them. Or, it is possible to just drag and then drop towards the iMyMac Video Converter's interface.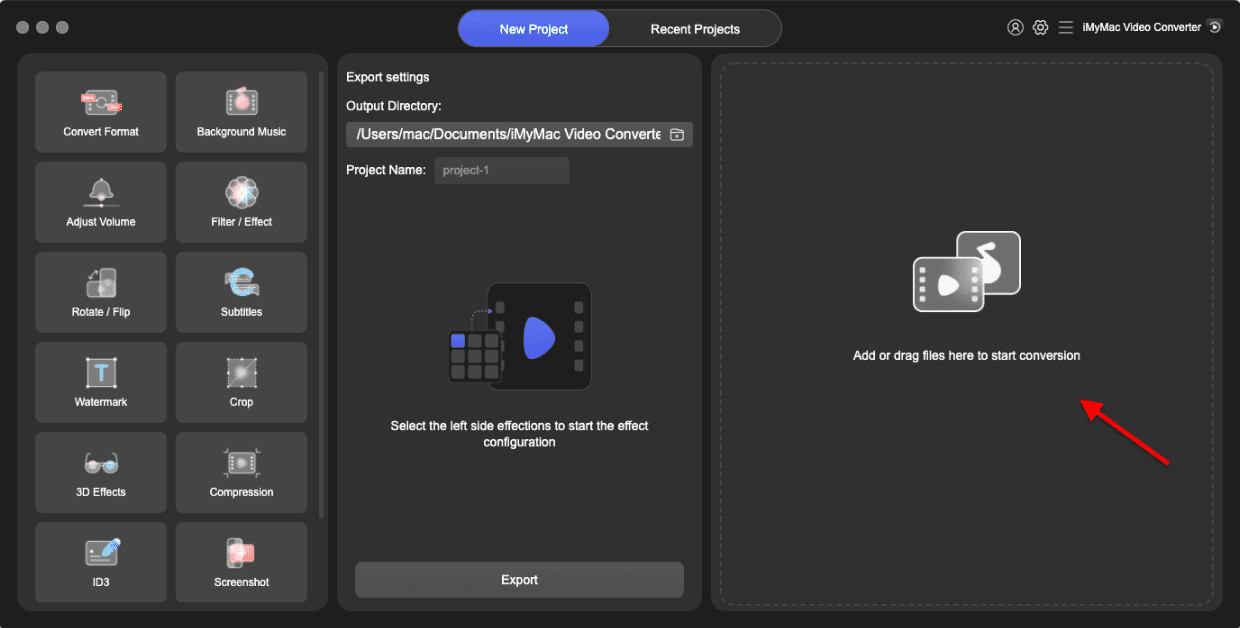 Step 03 – Choose MKV as the Output Format
Choose MKV as the output format that you want. You can also customize other settings including audio format. If you want to crop, add effects, and add a watermark, you can also do these. After that, you have to choose a destination folder where the files will be saved.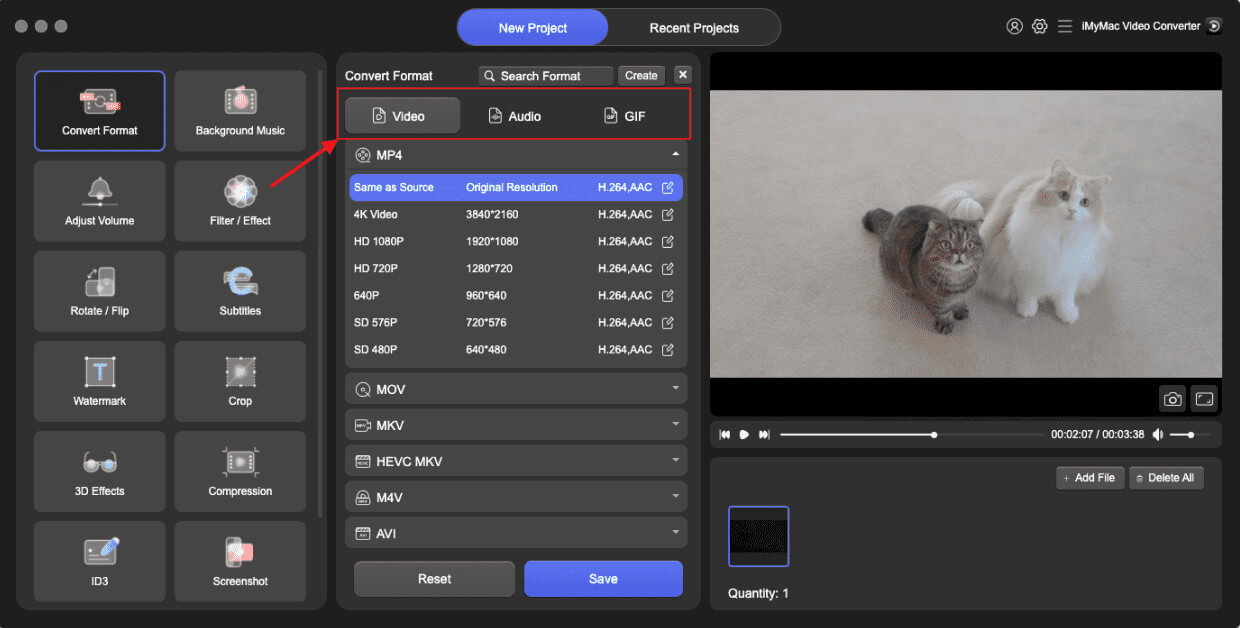 Step 04 – Convert And Wait
The last thing to do would be to convert MP4 to MKV by clicking the button called "Convert". You have to wait patiently for the process to be finished. Then, you have to visit the folder that you have actually chosen earlier as the destination location.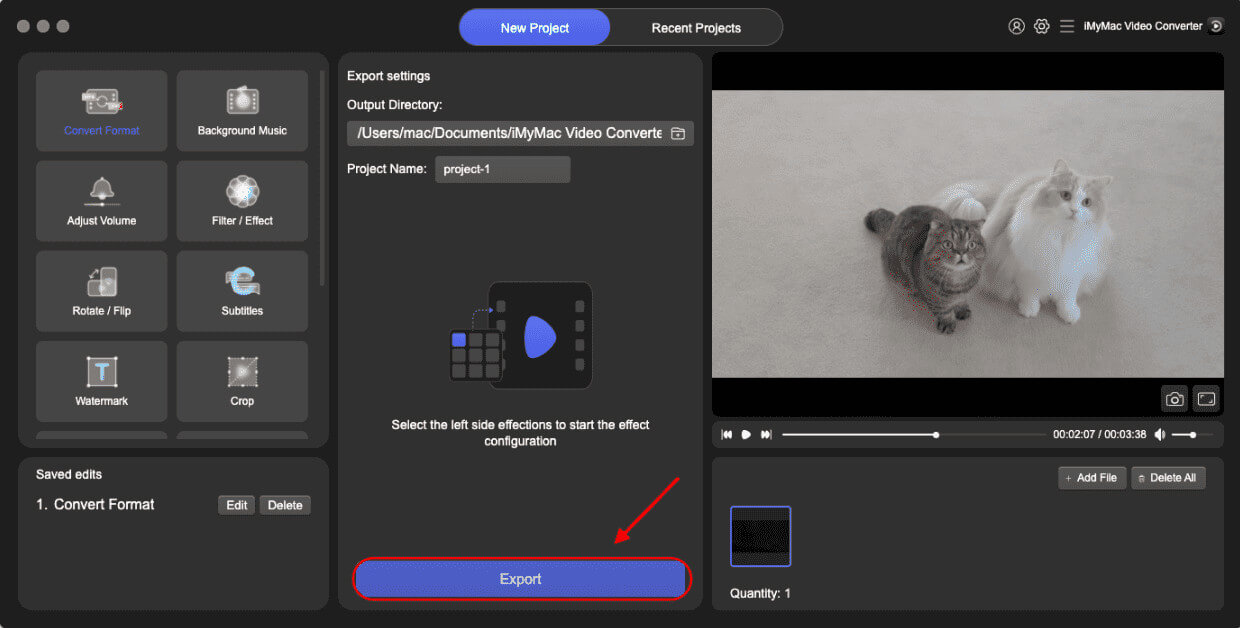 Part 3. How Do I Convert MP4 to MKV for Free?
Convert MP4 to MKV with VLC Media Player
VLC Media Player is very popular in the world of playing media files. It works on both Mac and Windows computers making it even more versatile. Aside from playing almost every media file type available, VLC Media Player can be used to convert MP4 to MKV.
This is a free, open-source program that works as an offline video converter as well. It allows you to browse your local drive for MP4 files and choose the target file format. In this case, you will be choosing MKV as the target file format. If you want to grab a video from the web, you can also input its URL in VLC Media Player.
VLC Media Player allows you to customize audio and video codec profiles as well. In this way, you can check out which profiles deliver the best results. Lastly, VLC also enables you to select the directory where you want the newly-converted MKV files to be saved.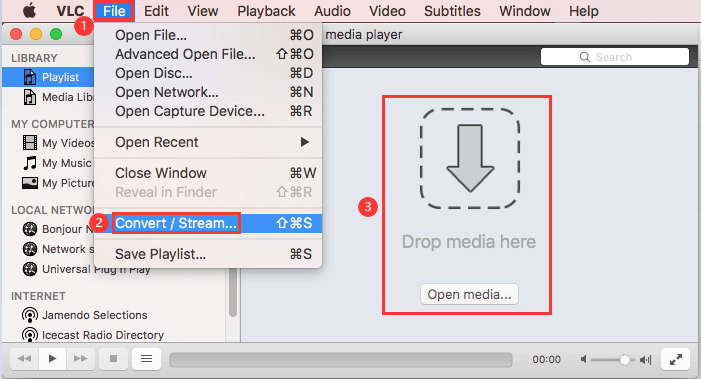 Freemake Video Converter
Freemake Video Converter can help you convert MP4 to MKV and other device formats. This can be done through offline use. The good thing about Freemake Video Converter is that it works for both offline files and online URLs. You can pull video files directly from YouTube, for instance, and convert it to MKV.
This tool even allows you to input subtitles before you start converting the final file. You can also use it to upload to YouTube directly for convenience. Video editing features are available with the tool allowing you to tweak your settings as well. Freemake has a user-friendly interface that helps you start converting easily without compromising on video quality.
CloudConvert
CloudConvert is an online MP4 to MKV converter that you can use on any computer that can open browsers. There are many settings you can modify before you actually convert your video file to that of MKV.
For instance, you can add subtitles and edit video codecs. This MP4 to MKV conversion tool even allows you to set audio bitrate. You can trim your videos if you wish. Plus, you can choose from ready-made presets found on the interface.
CloudConvert is very easy to use and understandable. Plus, the interface is very clean as well. If you want to convert one file from the other, it has other options for you to do so. You can simply go to it on the Internet for use.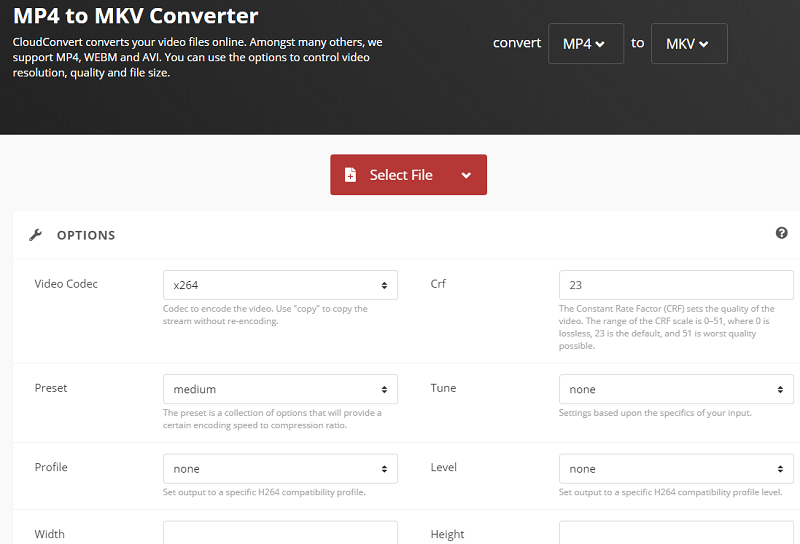 AConvert
This is another online MP4 to MKV video conversion tool that allows you to choose the file and target format. If you want to change video size, video bitrate, frame rate, and video aspect, you can do these before actually converting your MP4 files.
Similar to CloudConvert, AConvert is an easy-to-use tool that can be found on the web. So, it works on both Mac computers and Windows PCs. In addition, the website allows you to convert image files, ebooks, audio files, PDFs, and even archives. AConvert is a very versatile tool with a lot of conversion options for users.
Part 4. Conclusion
This resource has set out different ways for you to convert MP4 to MKV. We've given an overview of what MP4 files and MKV files are. Then, we've laid out the different advantages and disadvantages of each. Then, we went out to recommend the best tool to convert your MP4 files to MKV. This is iMyMac Video Converter. It can be used on both Windows PCs and Mac computers too. Plus, it has video editing options for you to take advantage of.
The next part would involve other tools you can use for conversion. We've laid out VLC Media Player, Freemake Video Converter, CloudConvert, and AConvert as some of the alternatives you can use for converting video files and other types of files. With all that being said, the best tool for you to convert your videos is iMyMac Video Converter. It has fast conversion speeds and allows you to customize the output to your liking. Go and grab iMyMac Video Converter now and you won't regret it.
Get A Free Trial Now!