All hail virtual reality! It has become a popular form of entertainment today as people want a more realistic way of gaming and watching experience. With virtual reality, stimuli added by computers formulate the illusion of being in another place – an illusion that is immersive. If you want to have a great experience, you may need the ultimate VR video player list. But before we delve into that, let's talk about VR first. Virtual reality will change the way we experience the digital domain.
Usually, we interact with the digital realm by using screens, keyboards, and mice. However, with VR, the middleman has been removed. VR typically depends on the use of headsets, the first wave arrived of which in 2016. Some headsets require the use of a computer or a smartphone to supply its processing and display. Others are standalone, meaning, they work on their own – these are more recent headsets that first hit the shelves in 2018.
Article GuidePart 1. What Do You Need to Watch Virtual Reality Videos?Part 2. What Is the Best VR Player?Part 3. How to Convert Your 2D Videos to 3D?Part 4. Conclusion
Part 1. What Do You Need to Watch Virtual Reality Videos?
Before we delve into the ultimate VR video player list, you have to know what you need in order to watch these immersive videos. Check out our list below.
First, you will need one of these three, a Mac computer, Windows PC, or smartphone.
A VR headset is necessary as well for you to be able to listen to the movie's sounds. The type of headset you need depends on the effect you wish to optimally achieve.
Then, you need to have a VR video player. Choose one from our ultimate VR video player list.
A VR movie or a VR game. Downloads are available on various sites online if you wish to locate one.
A good location at home, for instance. It is important to choose a good location where you will watch the movie.
Once you have everything in place, you can start playing the VR video on your PC, Mac, or smartphone. Do this by using the VR video player you chose previously. Then, put your VR headset in place. It is important to note that before you start, you should put your earphones in order to have the best VR sound and views you wish to experience.
Part 2. What Is the Best VR Player?
Below is a list of the best VR video players for Mac computers and iOS devices. Check out their specs, advantages, and disadvantages to help you choose the best one for your necessities. See our list below:
1. SpherePlay's VR Player
Another one on our ultimate VR video player list is SpherePlay's creation. This is available for Mac, Windows, and Android users. You can simply get it from the App stores of different platforms. It allows you to watch regular 2D or 3D videos by simply using a smartphone and an HMD adaptor – there's no need to buy expensive 3D televisions.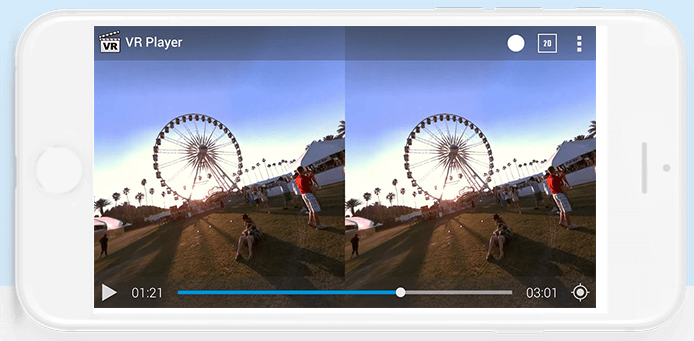 This VR player gets you immersed in a 360-degree environment of a full spherical video. Thus, you can be in a location or set without actually having to travel there. This VR video player even allows you to take panoramic pictures by utilizing your tablet or smartphone.
Features include floating subtitles, voice control, Bluetooth control, 4K resolution support, and the ability to make playlists. It provides an ambient lighting feature for an immersive feeling while watching videos. You can use it to open videos from a URL (such as YouTube), from Dropbox and other cloud-based platforms, and from local hard drives. Flexible settings are possible with head-mounted displays such as Zeiss VR One and Google Cardboard, among others.
2. SKYBOX VR Video Player
This VR video player can be used on Mac computers and Windows PCs. It prides itself in having AirScreen, a Wi-Fi technology that uses state-of-the-art capabilities to help you stream videos from your computer to that of your mobile device without losing its quality. Streaming videos to that of more than one device simultaneously is possible as well. SKYBOX enables users to browse, control, and watch videos from your computer directly using your VR headsets. Various platforms are supported including Gear VR, Daydream, Oculus Quest, Oculus, and HTC Vive, among others.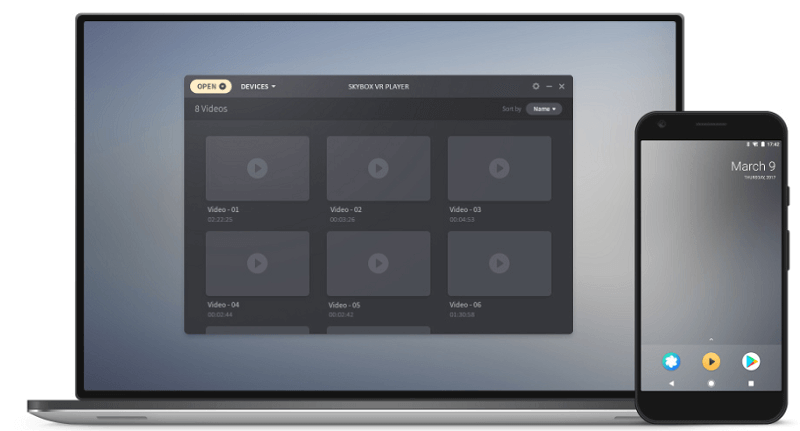 This virtual reality video player provides a great user experience with an easy-to-understand interface. It has an elegant design that can be used to access a lot of powerful features. Stereo modes including 360o, 180 o, 3D, and 2D are supported. Their so-called "Recognition Engine" allows SKYBOX to automatically set the correct stereo mode necessary for watching videos. Thus, you don't have to set it up yourself. It can play nearly every video format out there. Subtitles, audio tracks, and 4K resolutions are supported by this VR video player as well.
3. Magix VR-X Player
This virtual reality video player is totally free to use. It supports iOS devices such as the iPhone and iPad. You can also use it on Android and Windows PC. Currently, it supports Windows 7, 8, and 10. Registration is not required to use the product. The Magix VR-X Player supports images, videos, and even 3D media. You can experience your recordings right in the middle of the action – this is possible without the need for VR hardware. With the player, you can use VR mounts for smartphones. Or, you can also use a VR headset for computers.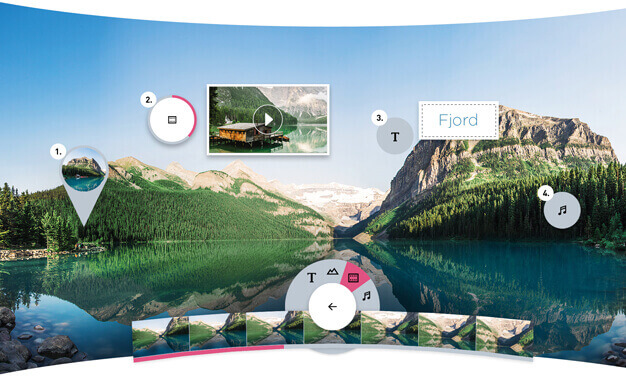 It supports Android, iOS, and Windows devices. Platforms supported include Oculus Rift, Microsoft Mixed Reality, and HTC Vive. It is also compatible with PhotoStory Premium VR allowing you to transfer projects wirelessly from PhotoStory To Magix. Although it supports only a limited number of file formats. These include JPEG, PNG, MP4, and VR-X. These file formats are supported for import only (not for export). Languages supported include Deutsch, Español, English, and Italiano, among others.
4. CodePlex VR Player
This is, especially, designed for watching your VR videos and is very popular among users of the Oculus Rift. It doesn't focus on VR videos alone. It can play (or read) 2D and 3D videos (and images) too. This experimental VR video player is best for head-mounted display devices. However, there are some reviews by customers stating that CodePlex is not recommended for the Oculus Rift DK2. This is because it doesn't already track the said VR player. In addition, the free version is actually an entry-level 360-degree FHD video player that's immersive.
Available projections include Plane, Cylinder, Cube, Full Dome, Sphere, and Dome. If you wish to experiment with various typologies, you can also import custom geometry from 3D Studio or Maya. Trackers available for position and orientation include the mouse, LEAP Motion, Oculus Rift, Razer Hydra, VRPN client, Microsoft Kinect, Track IR, and PS Move controller, among others. In addition, available distortions include Barrel and Pincushion. Effects include fisheye unwrapping, depth map, and shazam project's sample filters.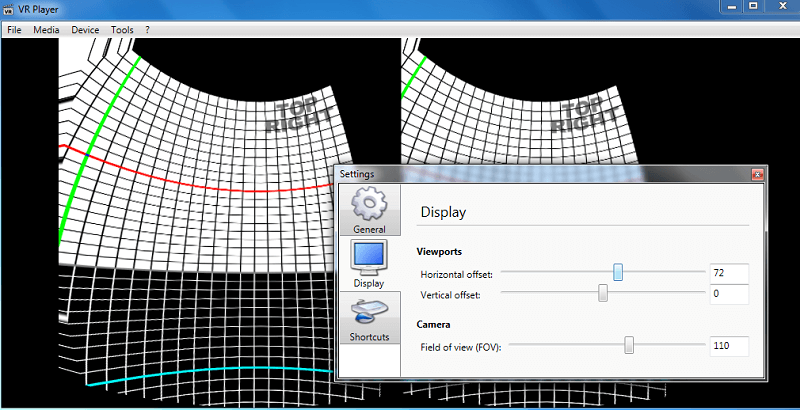 The great thing about CodePlex is its price. If you wish to donate, you can do so on their page. Or, you can get it for free on Android (Google Play Store). You can also download the archive for free within the official website for use with other devices.
Part 3. How to Convert Your 2D Videos to 3D?
If you want a 3D video converter that can convert 3D videos to non-3D ones (and vice-versa), you should use iMyMac Video Converter. It is a great tool that not only supports 3D conversion. It also allows you to convert 2D videos from one format to another. You can use the VR video player to watch these 3D videos if you wish. Plus, you can even edit your videos using iMyMac Video Converter. You can use it to edit saturation, brightness, and even crop your videos.
iMyMac Video Converter supports a lot of input and output video (or audio) formats. Plus, hardware acceleration technology compatible with the tool allows for fast conversion speeds. You don't have to wait for a long time to get your video going. The interface is very easy to use and understand. And, it's very organized and uncluttered.
Part 4. Conclusion
This guide has given you four of the most popular VR video players for iOS and Mac devices. Some of these players can even be used on Windows PCs and Android smartphones (or tablets). Most of them can be used not only to watch VR videos; they can be utilized to watch 2D and 3D movies as well.
In addition, if you want to convert videos from 2D to 3D, you can use iMyMac Video Converter. Then, you can watch these 3D videos on the VR media player you chose. The said video converter allows you to convert audio, video, and 3D media. It's a great tool you can use for all your entertainment needs. The great thing about it? It can be used to play videos and edit them as you wish. If you want to get iMyMac Video Converter, you should download it from the official website. Get the video converter now from iMyMac! You won't regret it!