When downloading from YouTube, you usually get a video in the MP4 format. Although this format is great, it's not the best, especially if you plan to use the video for playback, you're better of using the AVI format. However, the chances are, you don't even know what AVI is.
This guide will show you which are better between AVI and MP4 and how you can convert the format using a YouTube to AVI converter. Let's start with a comparison of the two formats.
Article GuidePart 1. Is AVI Better Than MP4?Part 2. How to Download YouTube Videos in AVI Format?Part 3. Best Free YouTube to AVI Converter Online
Part 1. Is AVI Better Than MP4?
Before anything else, you should first have a general idea of what AVI is.
What is AVI?
AVI stands for Audio Video Interleave file. As the name suggests, it is a video format that contains both video and audio. It was developed by Microsoft in 1992 and since then, it has been the standard format for videos found on Windows PC. Files with this format use different codecs. Some examples include XviD and DivX.
AVI is known as a lossless format, so it doesn't lose quality over time, regardless of how many times you use it. However, it has a large file size since it uses a lower level of compression than most formats. But due to its great properties, it's the best format for regular playback.
Advantages of AVI over MP4
There are several advantages of AVI over the regular MP4 format. For one, it is lossless, so you can play the AVI file as much as you want without worrying about a decrease in quality. Moreover, MP4 files often use high levels of compression, so there's a lot of quality lost. The only problem is that it's a bit difficult to find a YouTube to AVI converter capable of retaining the quality of the files, which leads us to the next topic.
Part 2. How to Download YouTube Videos in AVI Format?
The AVI format is not supported by most media players. The same goes for converters. And that is why it's extremely difficult to find a good YouTube to AVI converter. But you don't have to look anymore.
iMyMac Video Converter is a program designed to help users convert videos and audios from one format to another. It also consists of other features such as the following:
Acceleration Technology. Compared to most converters, iMyMac has an extremely high conversion speed that can go up to six times faster than normal converters. This is mainly because of its hardware acceleration technology
Supported Resolutions/Quality. iMyMac is capable of converting videos regardless of their resolution or quality. For your reference, the tool can convert those with resolutions as low as 480P to those with a 4k resolution
Supported Devices. You can play videos or listen to music that was converted through iMyMac on devices like Samsung Galaxy, Kindle Fire, Google Nexus, and many more
Video Enhancement. iMyMac can also improve the video by increasing quality. You can also fix minor to major issues such as overexposure, shaking, darkness, and the likes.
Get A Free Trial Now!
Below are the steps to use this YouTube to AVI converter:
Step 1. Download YouTube Video
Make sure you have the YouTube video on your computer by downloading it first. You can do this in any way you want. You can even use online YouTube downloaders.
Step 2. Add YouTube Videos
Upon downloading the video, open the iMyMac Video Converter. On the main page, simply drag and drop the downloaded YouTube videos into the window. You can also click Add Files and locate the files that need to be converted into AVI.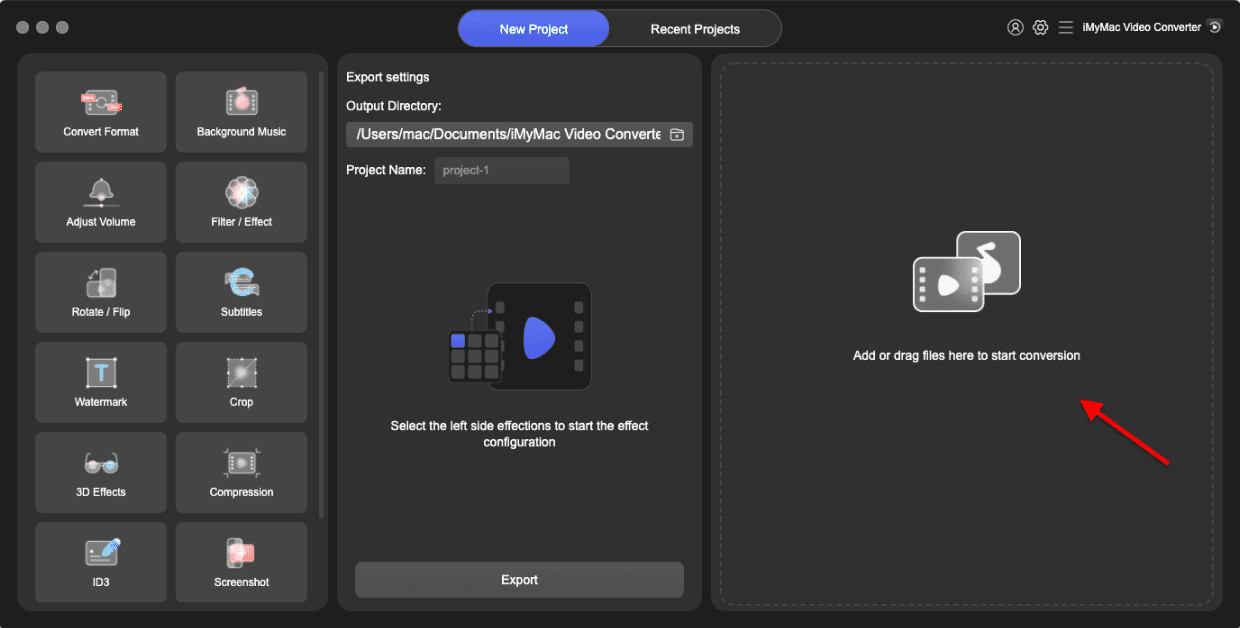 Step 3. Select AVI Format
Click the menu at the top-right corner of the software. Select AVI from the list that will appear.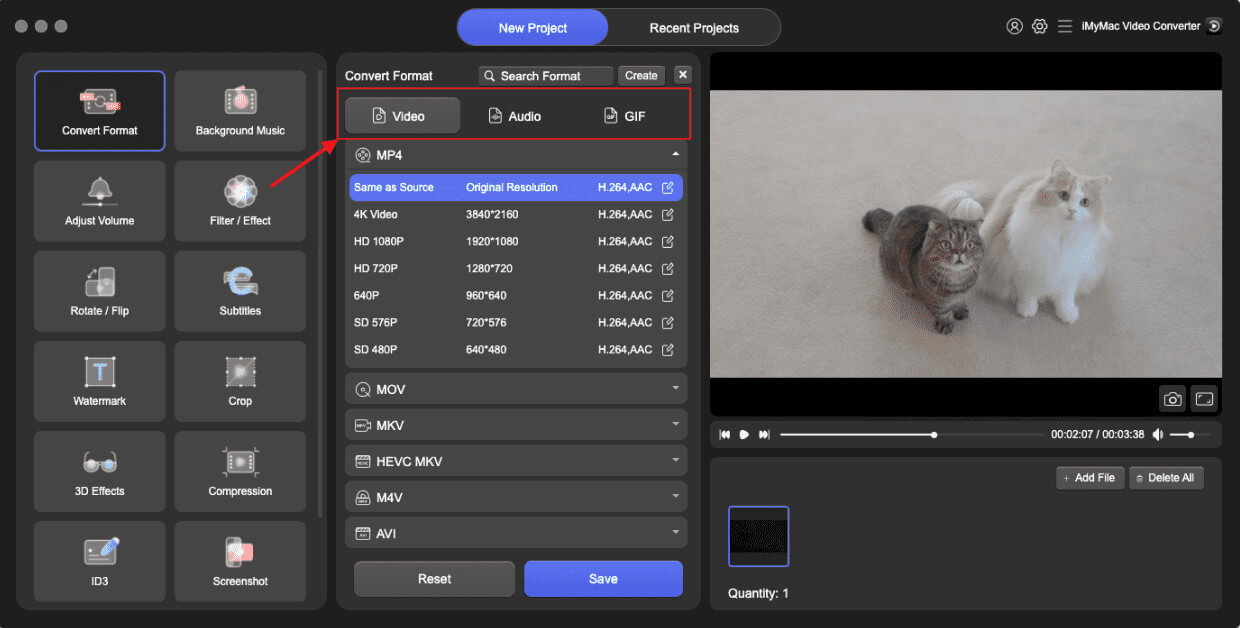 Step 4. Convert MP4 to AVI
Once you're done, click on the Convert All button. This will start the conversion process so you have to wait for a bit.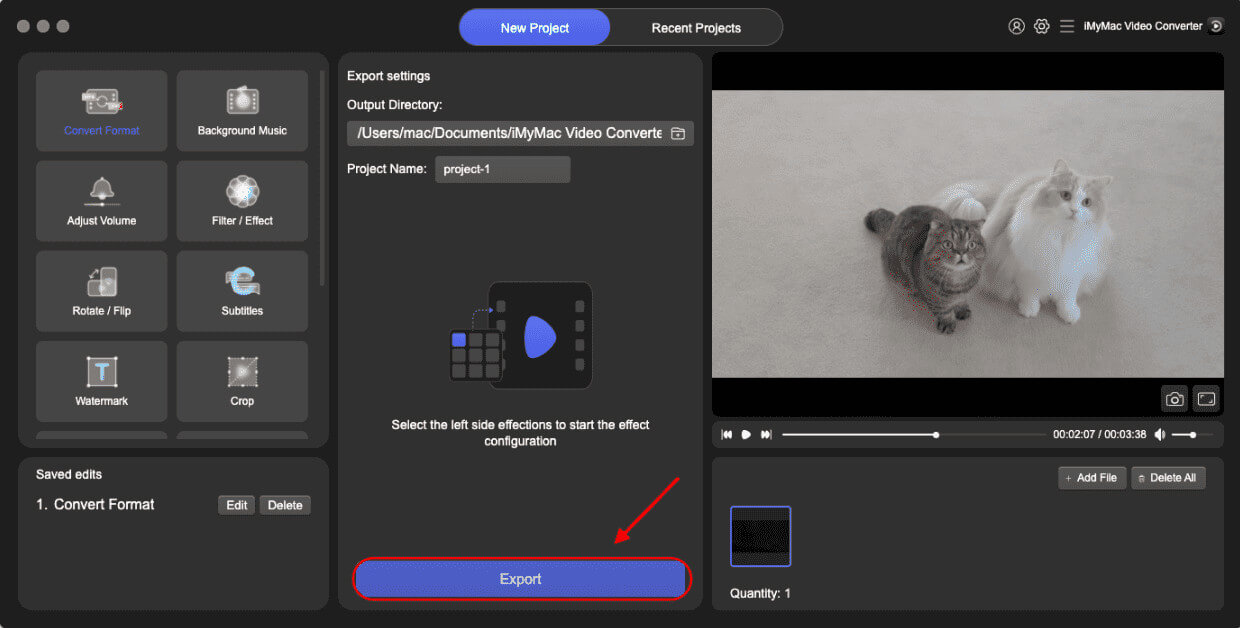 It's quite easy to use this YouTube to AVI converter, which is perhaps many experts recommend this software. Anyway, there are other ways to convert MP4 to AVI.
Part 3. Best Free YouTube to AVI Converter Online
If you're not fond of third-party software, you can always try online converters. I have five online converters in mind that are sure to appeal to you.
1. iMyMac Free Video Converter
If you liked the features of iMyMac but you can't download it for some reason, I suggest going to the iMyMac Free Video Converter website. On this page, you can convert videos to whatever format you want, including AVI. Moreover, since you already know how to use the iMyMac Video Converter, using this online converter should be a piece of cake, as long as you don't make a mistake.
2. DumpMedia Free Video Downloader
Another good online converter that supports the AVI format is DumpMedia. On this YouTube to AVI converter, the process is very simple. As long as you have the URL of the YouTube video, you should be able to convert it into AVI.
Aside from that, the online tool also supports videos from other platforms. These include Vimeo, SoundCloud, Facebook, and more. This will come in handy if you want to convert your videos from other places. Plus, this tool is supported by all devices as long as you use a browser.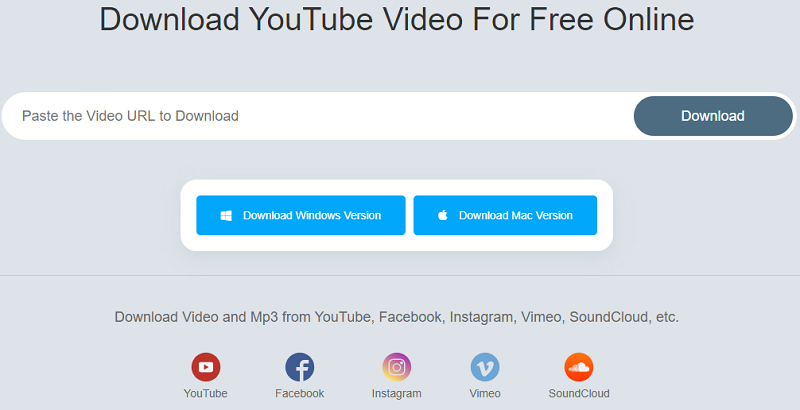 3. CloudConvert AVI Converter
CloudConvert is a popular online converter. Not only does it allow you to convert files, but you can also edit them. Additionally, the number of formats supported by the tool exceeds 200, so there's no way AVI will not be supported. In fact, for every format, they have a dedicated page for its conversion.
4. Convert Video Online
If you want a simple tool, I suggest going to Convert Video Online. This website features a simple interface. Hence, the conversion process is a lot more straightforward. Just make sure you don't make any mistakes. Videos can come from Google Drive, a URL, Dropbox, or you can simply drag the file into the tool.
5. Video Online Converter
The last entry is the Video Online Converter. Unlike most online converters, this one consists of numerous settings. That's why you can customize the conversion process more freely. You can choose the frame rate, change the orientation, and many more. Besides, it also supports audio files, so it can come in handy for other matters.