I love Instagram. It's the easiest way to show off because it's visual. I post on Instagram every single day. So, on a particular day when I just couldn't do so, I had to ask, "Why is Instagram not working on my Mac?" The fact that this issue left me frustrated.
The first thing I did was to check if it was down. It wasn't. Then I went on to do some research on how to make it work on my Mac.
So, now I have a couple of answers as to why is Instagram not working on my Mac and I want to share them with you.
Contents: Part 1. Why is Instagram Not Working on My Mac?Part 2. Top Solutions to Fix Instagram Not Working on MacPart 3. Conclusion
Part 1. Why is Instagram Not Working on My Mac?
There are lots of reasons as to why Instagram is not working. To start with, it could be down. if it is down, then we would just have to wait. When it comes to Instagram not working on a Mac, well, it's a different thing. It becomes an isolated issue. When that happens, it could get pretty frustrating.
Based on what I've learned when I did some research on why is Instagram not working on my Mac, the problem was my machine itself.
Truth be told, I had to look into my storage space and see if it could handle the app itself. Since Instagram is available through Visual Grub on a Mac, I needed a lot of space for both apps. Unfortunately, my Mac was running out of space.
Another possible reason is because of the internet connection. This article will show to deal with those issues on Mac to get Instagram working again.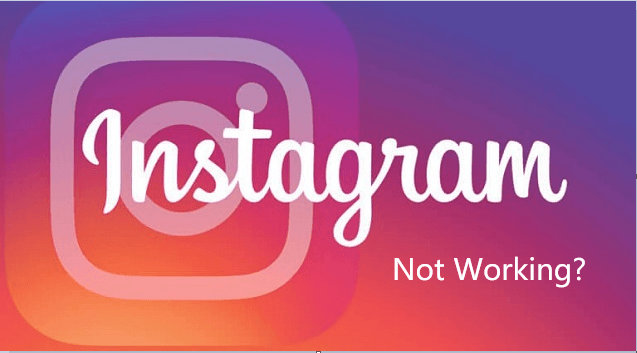 Part 2. Top Solutions to Fix Instagram Not Working on Mac
As frustrating as it can get, there are various solutions if Instagram is not working on a Mac. Take a look at the solutions below.
Solution #1. Clean Up Mac Using PowerMyMac
The main reason as to why Instagram was not working on my Mac was because it was running out of space. I access Instagram through an app that I got from the App Store. That app is called Visual Grub. Using both apps could take up a lot of space, not to mention the other apps and files that are stored on my Mac.
In making sure that my always Mac has enough space to launch and use apps like Instagram and Visual Grub, I had to clean it up. To clean it up, I needed a comprehensive cleaning tool called the iMyMac PowerMyMac.
This particular cleaning tool cleans out those unneeded apps, extensions, and files that have been forgotten on my Mac. The steps below show how easy it is to use.
Download the PowerMyMac, install and launch it.
Just click on Junk Cleaner module to get started with finding those junk files that are taking up so much space on the Mac.
Click on the SCAN tab to start scanning the Mac for junk files.
The scanning will finish in just a matter of seconds. Once it's done, all the junk files will appear on the screen. Choose the junk files to be deleted.
Press CLEAN to remove those junk files.
Check if Instagram and other Websites are Working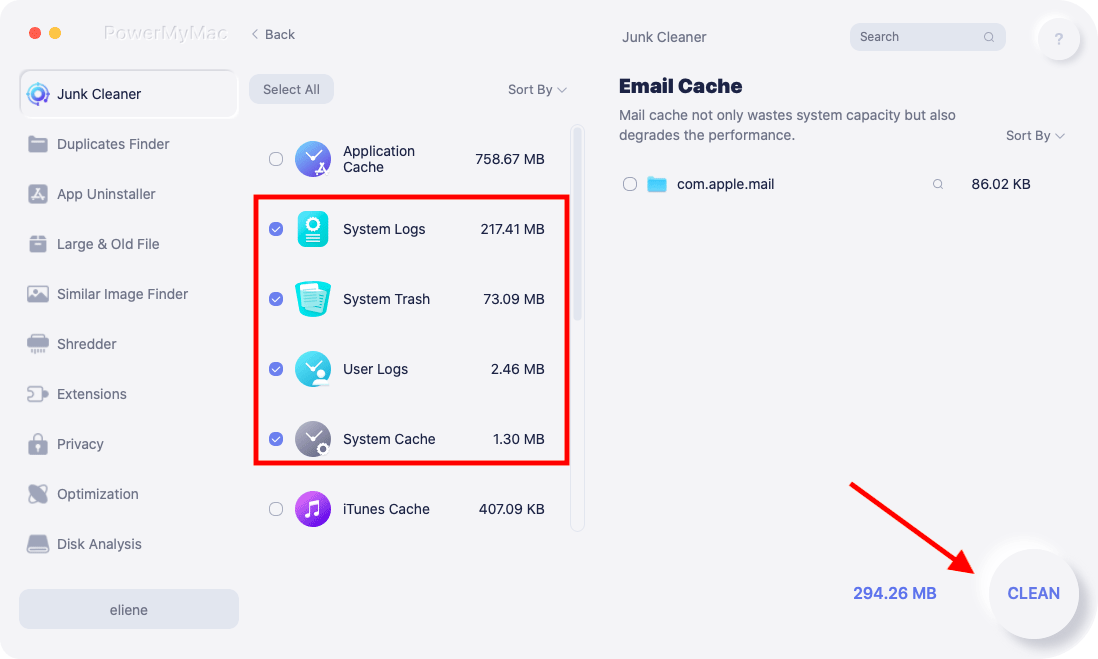 Now that the Mac has been cleaned, it's time to the Instagram app. In my case, I was easily able to launch it and it worked well soon after I cleaned my Mac with the PowerMyMac. It's also good to check if the Instagram website can easily be launched after scanning and cleaning are done. Most likely, it will launch easily as well. In my case, it did.
Solution #2. Clean Safari Data
Another option for you is to clean Safari data. Although you can do this as well with the PowerMyMac, the steps below show the manual way of doing it.
Step 1. Open up Safari
Launch Safari. Then click Safari on the top menu. Then scroll down the drop-down list and look for Preferences. Then click on it.

Step 2. Click on Privacy Tab
You will see a new window on your screen. Look for the Privacy tab and click on it. Then look for Manage a Website Data and click on it.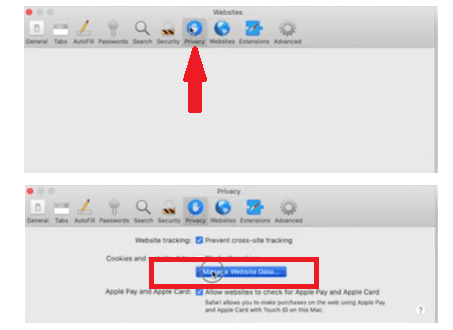 Step 3. Remove All Data
A new window will appear. Look for the tab that says Remove All. A pop-window will appear. Click on the Remove Now tab. Once you have done so, all your Safari data will be cleared.

Solution #3. Check Network
It's also worth looking into the network your Mac is connected to. The steps below will show how it can be done.
Go to the Apple logo on the top menu and click on it. A drop-down list will appear. Look for System Preferences and click on it.
Once the System Preferences window shows up on your screen, look for Network and click on it.
Once the Network window appears on your screen, click on the Advanced tab.
You will be brought to a new window. Make sure to choose Off on the Configure iPv6
Then click on Renew DHCP Lease to reset your connection to the network.
Click on the Hardware tab and make sure the Configure field is set to Automatic.
Then click OK.
Part 3. Conclusion
It could get pretty frustrating if Instagram does not work on a Mac. Nonetheless, some workarounds can help. Fortunately, the solutions mentioned above worked pretty well for me. Instagram finally worked on my Mac.
Do you use Instagram on your Mac? If yes, how do you keep it working well on your Mac? Feel free to share some of your thoughts with us. We would love to hear from you.