Need to uninstall Hola VPN on Mac?
Hola is a freemium online and mobile application that uses a peer-to-peer network to provide a VPN service to its customers. Hola VPN Ltd is a freemium Peer-to-Peer (P2P) type VPN, rather than a VPN. It's a community-powered VPN, which means you'll be sharing your bandwidth with others all around the world when you use it. This allows you to view content from countries other than your own.
Hola Free VPN is most commonly used as a browser extension, but it also has applications for other operating systems. It has a commercial version that has additional security and privacy features than the free version. This VPN proxy service works as an unblocker, and because of its vast user base, it can unblock some of the most popular websites and streaming services, such as Netflix.
Some people find it difficult to remove apps and extensions, such as Hola VPN, from Mac. And here's a simple guide on how to properly uninstall Hola VPN on Mac.
Article GuidePart 1. Is Hola VPN Safe on Mac?Part 2. Quickly Uninstall Hola VPN on MacPart 3. How Do I Manually Remove Hola VPN from Mac?Part 4. Conclusion
Part 1. Is Hola VPN Safe on Mac?
Somebody may ask if Hola VPN is trustworthy? Your internet data is routed through other peers (called nodes) when you use Hola VPN, but it is not encrypted. This implies that Hola VPN customers provide their real IP address to a pool of IP addresses that other users can use as they choose.
While some Hola VPN members may use it to unblock websites, there's no way to prevent others from using your IP address to access illegal content. And this makes them want to uninstall Hola VPN on Mac.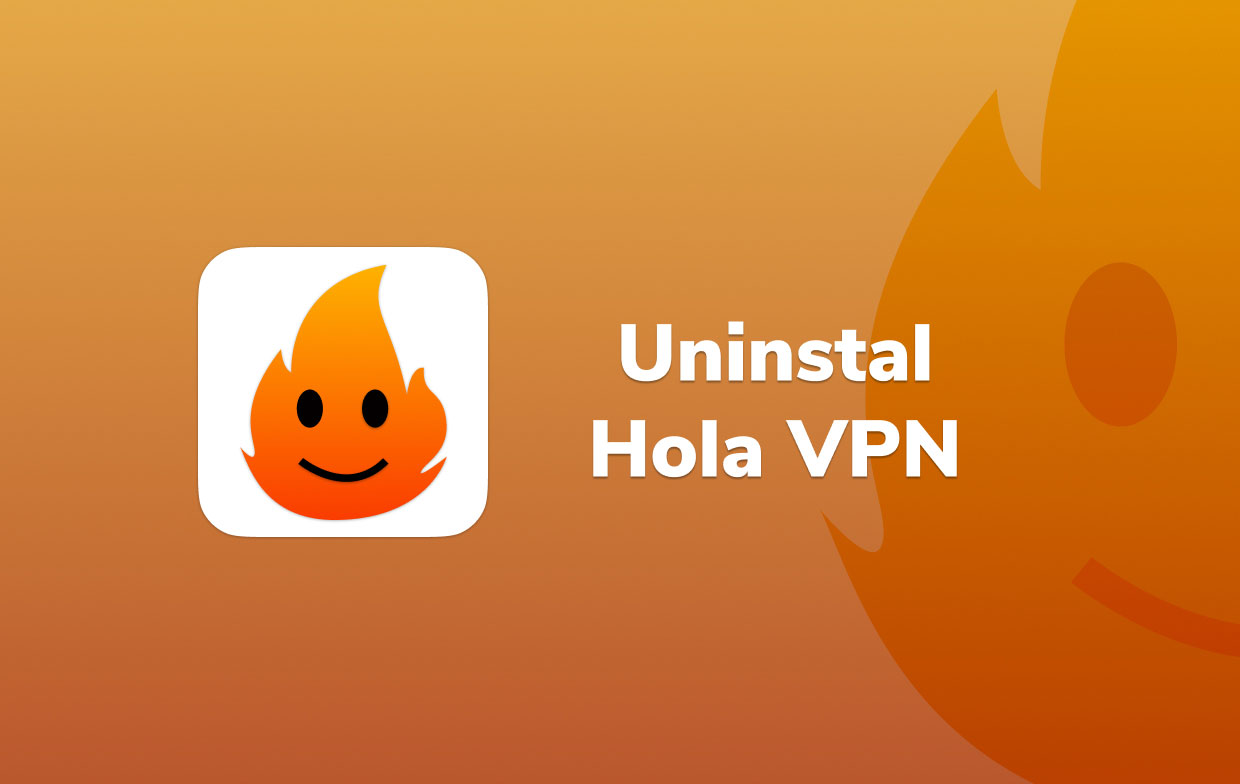 It keeps track of everything you do online, shares your data, and doesn't secure your connection. Anyone who downloads it puts their privacy, personal identification, and internet security at risk. If you sign up for Hola VPN using a social media account, Hola gains access to even more information, such as your home address, birth date, profile picture, friend list, personal bio, and any other publicly available information on your account.
Hola is forthright about exchanging user data with other companies. It's also been discovered in the past stealing consumer bandwidth. Its VPN service is neither secure nor private to use. If money and site unblocking is more essential to you than privacy, this VPN is an excellent choice.
Hola isn't the finest VPN if you're searching for top-notch encryption and security features. You can properly and quickly uninstall Hola VPN on Mac.
Part 2. Quickly Uninstall Hola VPN on Mac
Let's start on the simplest method to uninstall Hola VPN from your computer Mac.
To function effectively or store updates and support data, apps like Hola VPN create hidden service files on your computer. Locating these files might take some time, and mistakenly deleting the wrong files can cause problems on your computer. You can use a third-party uninstaller to avoid this time-consuming process.
iMyMac PowerMyMac is a useful program that allows you to entirely remove software and its associated files in only a few clicks.
Get A Free Trial Now!
PowerMyMac provides you with an easy solution to uninstall the apps like Avast, Tor Browser, and PIA from your Mac. You can download it for free and try it to free up your Mac storage space and speed up your Mac.
Just follow these simple steps below to quickly uninstall Hola VPN on Mac:
Choose Uninstaller and select the Scan iMyMac will start to scan all of the programs already installed on your Mac.
When the scanning process is complete, a list of all programs will pop up. Find your Hola VPN in the list, or type its name into the Search box.
Select Hola VPN from the list, and the files associated with it will show on the right side. Simply choose it from the list and hit the Clean button; the apps, as well as their associated data, will be deleted.
A pop-up window labeled "Cleanup Completed".
Easy right? Now you can try PowerMyMac to automatically and quickly uninstall Hola VPN on Mac.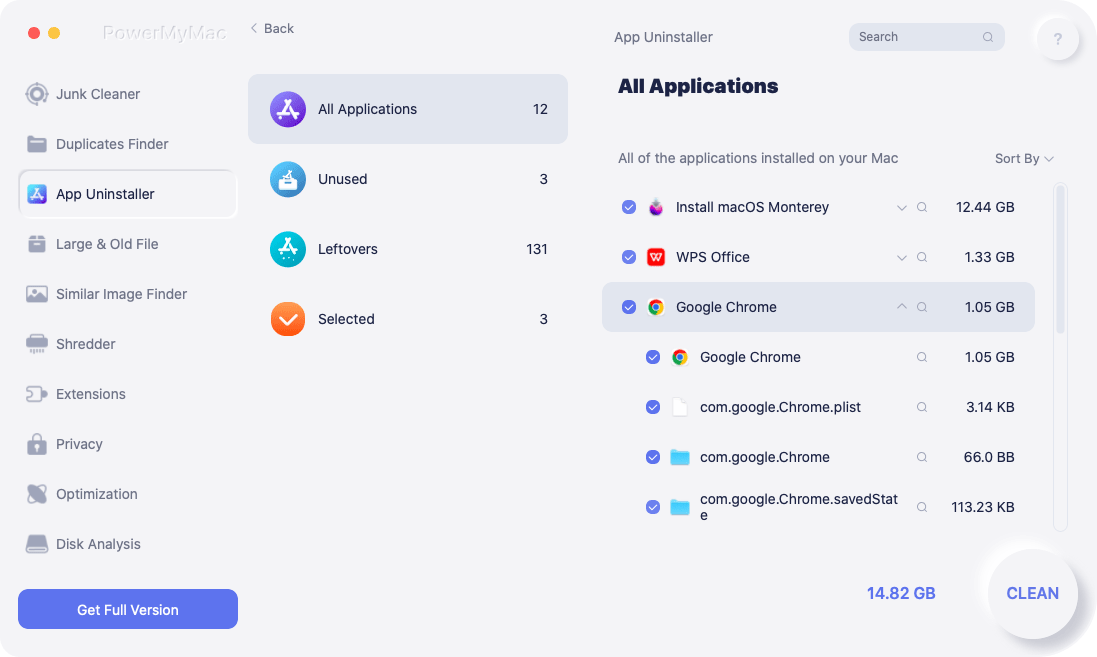 Part 3. How Do I Manually Remove Hola VPN from Mac?
You can also follow these steps to manually uninstall Hola VPN on Mac.
Start Finder.
In the Finder sidebar, choose Applications.
Double-click Uninstall Hola VPN or Hola VPN Uninstaller if it appears, then follow the on-screen instructions.
Drag unneeded applications to the Trash from the Applications folder (located on the right side of the Dock)
Note: If you can't identify a program you need, sort programs by date and look for suspicious newly installed apps. If you still can't see any suspicious programs or aren't sure what some of them are for, we recommend using the removal tool to figure out what harmful software is infecting your computer.
Manual removal of software and its related files usually takes a long time and may not uninstall them successfully, and may even cause Mac system problems if you accidentally delete important files. Therefore, it is better to use the professional and powerful PowerMyMac to completely uninstall Hola VPN on Mac.
And you need to remove Hola VPN extensions and add-ons from your browser.
Uninstall Hola VPN from Chrome
Google Chrome is now open.
Hold down the Alt + F keys.
Select your tools.
Extensions should be chosen.
Hola VPN may be found by doing a Google search.
To get rid of it, click the trash can symbol.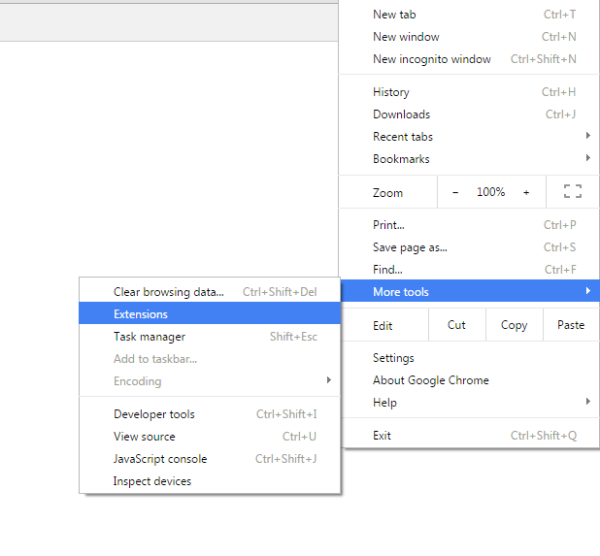 Remove Hola VPN from Safari
From the Safari menu, select Preferences.
Extensions should be chosen.
Look for Hola VPN or other dubious add-ons.
To uninstall it, click the Uninstall button.
You can also uninstall Hola VPN on Mac by deleting the cache Safari:
Select your user/home folder in Finder.
Select Finder/View/Show View choices.
Check the box next to "Show Library Folder" when the View options window appears. Your user library folder should now be accessible in your user/home folder.
Move the file

Library/Caches/com.apple.Safari/Cache.db

to the trash.
Uninstall Hola VPN from Firefox
Launch Firefox.
Hold down Shift + Ctrl + A.
Choose Hola VPN.
Disable or remove the option.
Note: You can also use the module "Extensions" of PowerMyMac to quickly remove Hola VPN from the browsers.
Part 4. Conclusion
We talk about how safe Hola VPN is and how to manually and automatically uninstall Hola VPN on Mac.
When you delete Hola VPN on Mac manually, it's quite easy to remove essential data on your Mac by accident. In our opinion, faster to utilize a third-party uninstaller like PowerMyMac rather than searching for residual files spread across your library folder one by one.
Get A Free Trial Now!
The best thing is that PowerMyMac makes sure there are no extra service files on your machine. It also helps to increase the security of your Mac by optimizing it by eliminating any extraneous files.