It is believed that many people have downloaded WinZip on their devices, no matter they are Windows, Mac, iOS or Android, because WinZip is a free file archiver and compressor that can suit different operating systems. It has various kinds of versions.
In many times, WinZip helps people to compress and unzip the files they send or receive. The files may contain Word, Excel, PPT, PDF files or others. But there is a time when people want to download other archivers to have a try and uninstall the old one.
Thus, this passage is going to give a guide on how to uninstall WinZip on Mac.
Quick Guide: How to Uninstall WinZip on Mac?
Quit WinZip before removing it.
Open the Finder and then go to Applications.
Drag and drop WinZip's icon to Trash and then choose Move to Trash.
Look for the residual files of WinZip on Mac and completely delete them.
Go to the library and type in the related commands to open the subfolders.
Delete all the files and empty the Trash.
TIPS:
Article GuidePart 1: What's WinZip?Part 2: How to Uninstall WinZip on Mac Automatically?Part 3: How to Uninstall WinZip on Mac Manually?Part 4: Conclusion
Part 1: What's WinZip?
WinZip is an amphibious trialware that cannot only compress the file in various formats but also unzip the RAR file and other compressed files in diversified formats. This powerful software is developed by WinZip Computing, the former Nico Mak Computing. What's more, WinZip supports many kinds of system operations which include Windows, macOS, iOS and Android.
To download and install WinZip on Mac is quite easy, but it is hard to completely get rid of it. Therefore, you need some tips on how to uninstall it. You can remove the app on your own or remove the app by using third-party software. In the following are some methods on how to uninstall WinZip on Mac automatically and manually.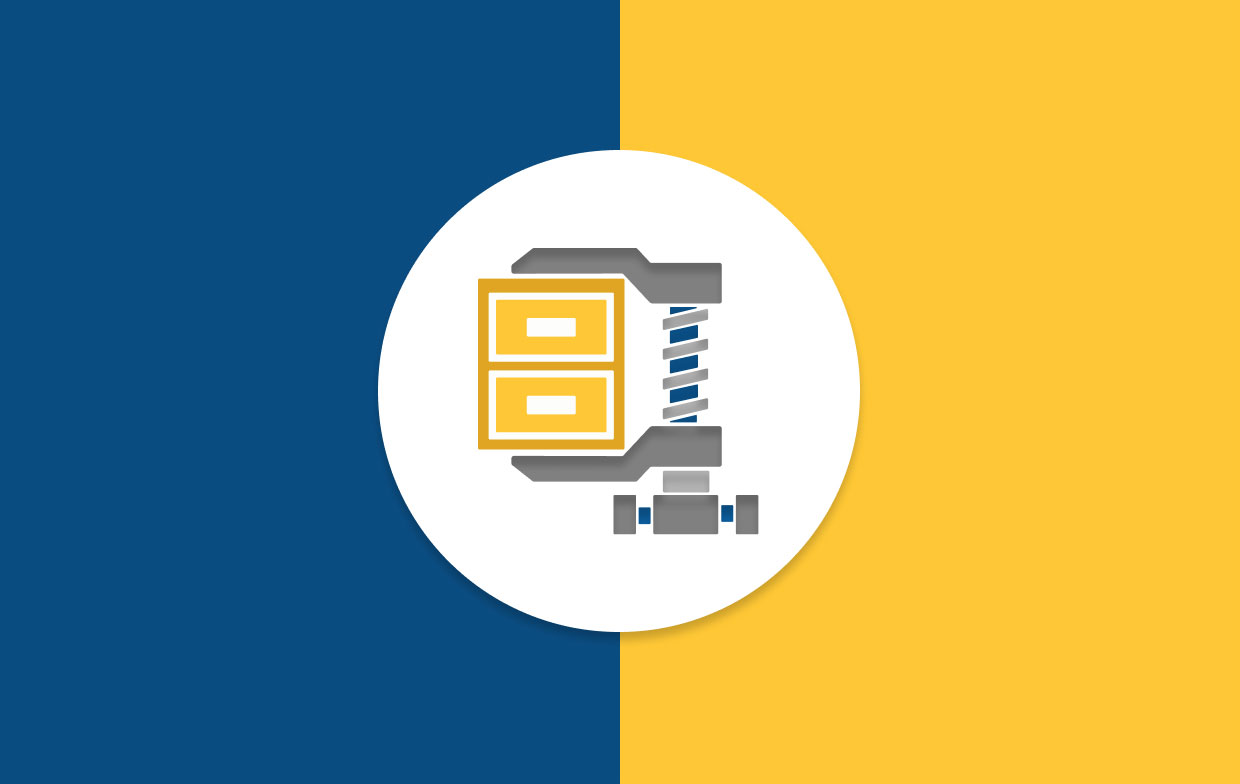 Part 2: How to Uninstall WinZip on Mac Automatically?
It has to say, the fastest and thorough way to uninstall WinZip is to download a powerful cleaning software. If you have no ideas about which is the most reasonable software in that big market. Perhaps you can download iMyMac PowerMyMac to have a try.
iMyMac PowerMyMac is a multi-functional and butler-like software that helps Mac users to clean, optimize and maintain their devices. There are three main modules-Status, Cleaner and Toolkit in iMyMac PowerMyMac. Under these three modules, there are many sub-functions. If you'd like to uninstall WinZip on your Mac, then you need to use the Uninstaller under the Toolkit module. So let's get a closer look at how to use iMyMac PowerMyMac to remove WinZip.
Step 1: Download the App and Choose the Uninstaller
First, it has no need to say that you need to download the app on your Mac. Next, launch it and you will see the three modules mentioned above in the main interface. Then, click the Toolkit module and choose Uninstaller.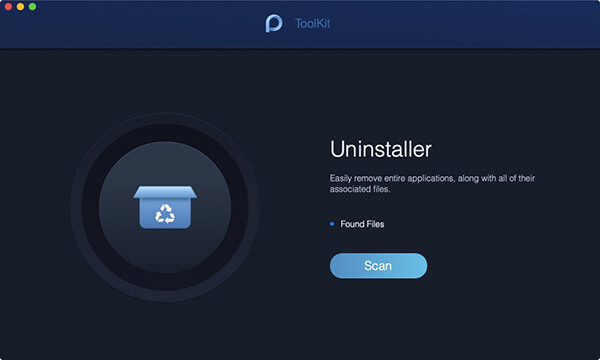 Step 2: Scan the Device and View the Results
After stepping into the Uninstaller, press the Scan button and wait for a while. When the scanning process finished, press the View button to check the apps that you've installed on your Mac. The results will be listed on the left Found column.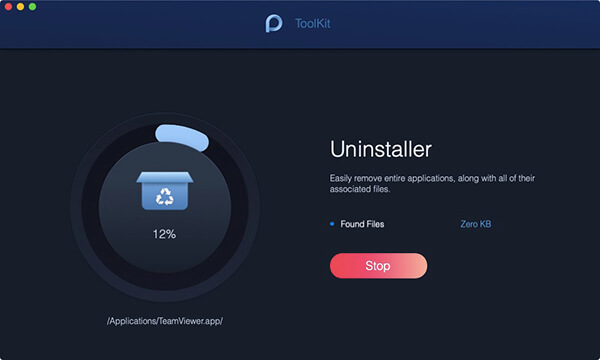 Step 3: Look for WinZip and Tick It
Look for the app by either scrolling down the list or typing WinZip in the search bar on the top. When you found it, tick its left checkbox. Then, the contained files or folders will be shown in the right column.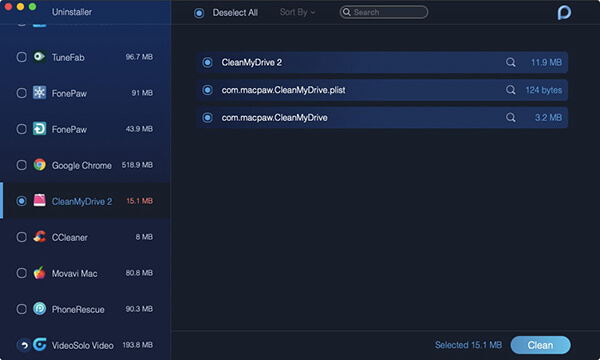 Step 4: Select the Files and Delete Them
The deletion is optional. You can delete them all by clicking "Select All" or just eliminate the files you don't want by clicking "Sort By". Then, press the Clean button.
Step 5: Confirm the Cleaning Request
After you pressed the Clean button, there will pop up a window to ask for confirmation. If you are very certain about the files that you choose to delete, then, click Confirm and wait for the cleaning process.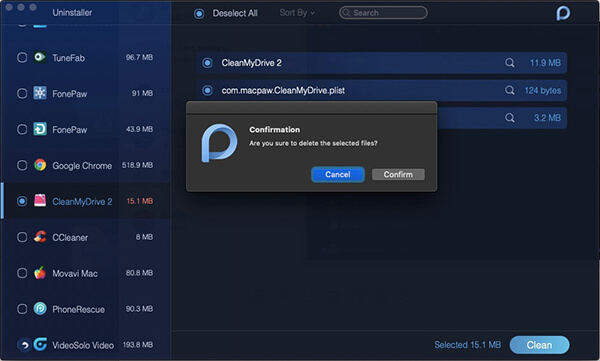 Just a few minutes, WinZip will remove from your Mac completely and permanently. After that, you can give your Mac a "spa" by using the other functions to clean out the other stuff in your system.
Part 3: How to Uninstall WinZip on Mac Manually?
If you are good at manipulation, you must not miss this method on how to uninstall WinZip on Mac manually. You can delete WinZip on your own without downloading any applications. It may be a little bit complicated and needs patience, but trust yourself. The one like you can fix it. Let's see the instruction now!
First, you need to quit WinZip. It is very important to exit the application before you begin to remove it.
Second, open the Finder and then go to Applications.
Third, drag and drop WinZip's icon to Trash or right-click the icon and then choose Move to Trash.
Fourth, look for the residual files of WinZip on Mac and completely delete them. (Please note that there are many leftovers of WinZip on your Mac. They are hidden in the folders that you don't know, so if you want to thoroughly eliminate WinZip from your Mac, don't forget to remove them.)
Fifth, go to the library and type in the following commands to open the subfolders:
~Library/Application Support
~Library/Caches
~Library/Logs
~Library/Preferences
~Library/Containers
~Library/Cookies
Sixth, after you enter every subfolder, delete all the files. Then, remember to empty the Trash to permanently remove them.

Now you've removed WinZip out of your Mac by yourself. But during the deleting process, if there are some files you don't know or you are not sure about to delete them or not, leave them. Because any mistaken deletion will cause a system error on your Mac. That's why we recommend a cleaning application to you, for you can take less risk in uninstalling WinZip.
Part 4: Conclusion
Actually, uninstalling WinZip on your Mac is not that difficult, especially there is an instruction for you to follow. If you choose to uninstall the app manually, make sure that you get every move right and don't delete any unknown files that you are not sure.
If you don't want to take any risks or spend time in this "boring" uninstallation, download iMyMac PowerMyMac. After experiencing, you'll find it really helpful and powerful. Now it's free to download, move your fingers and get one on your Mac!